Jousting With Giants
Originally Published: May 2014
Words: Dan Fenn
Pictures: Dan Fenn and Petar Kurbalija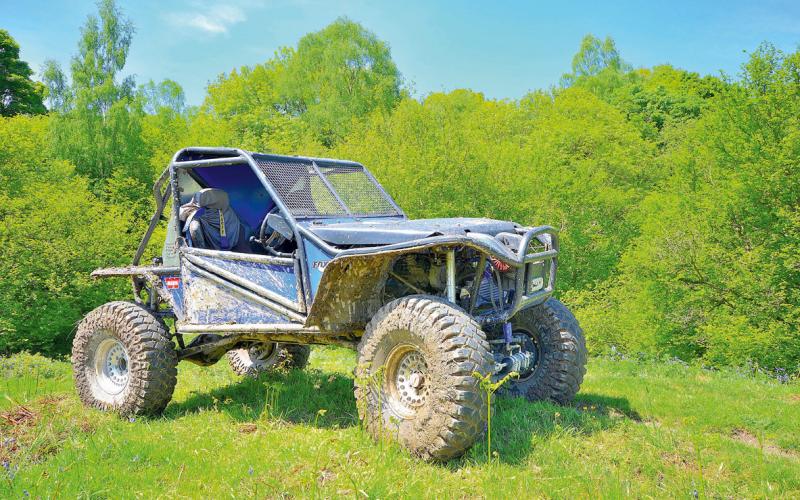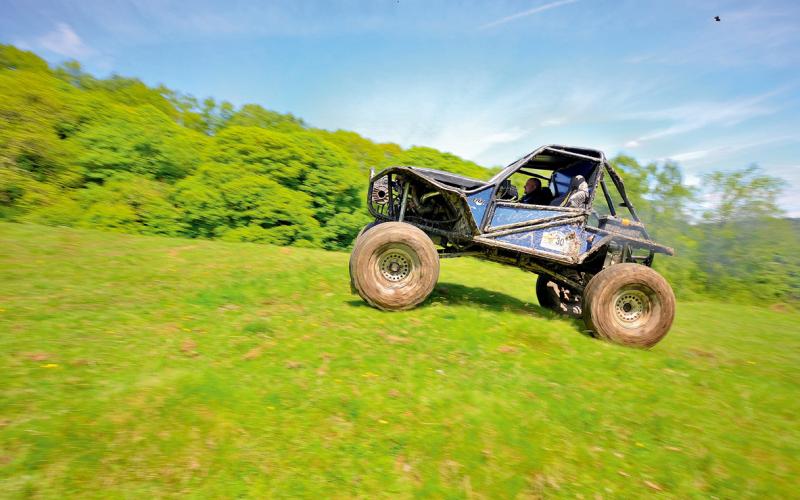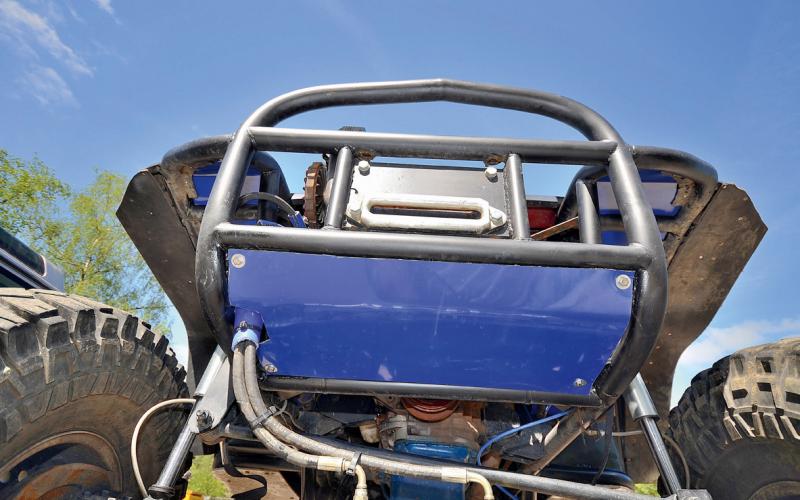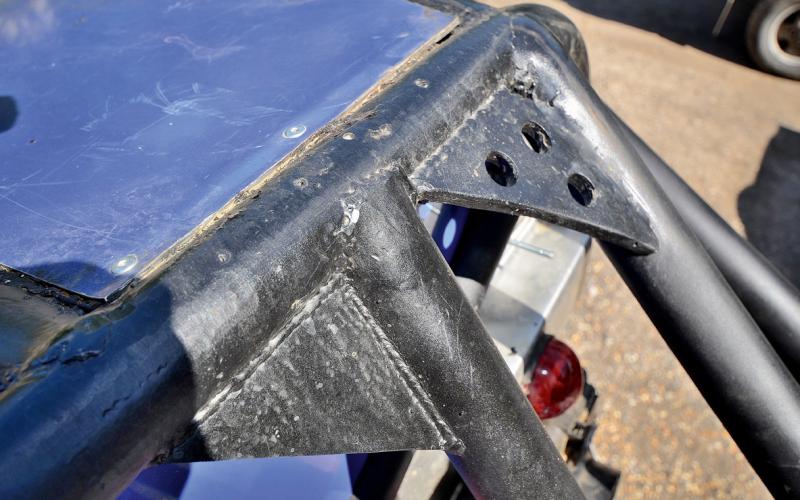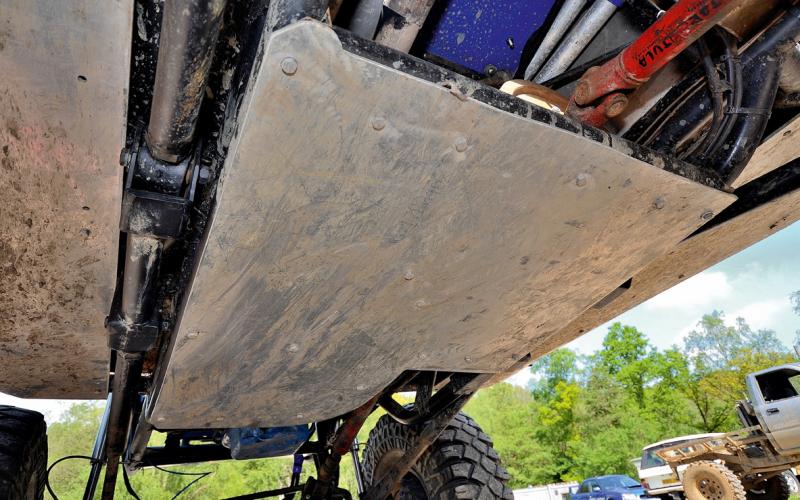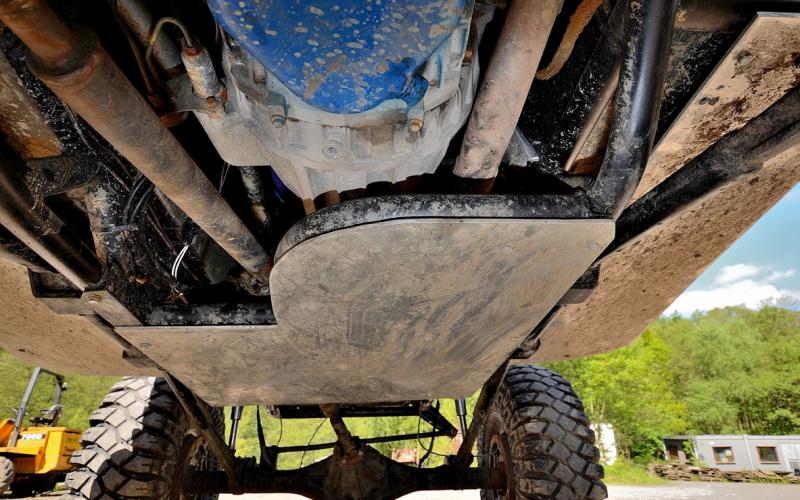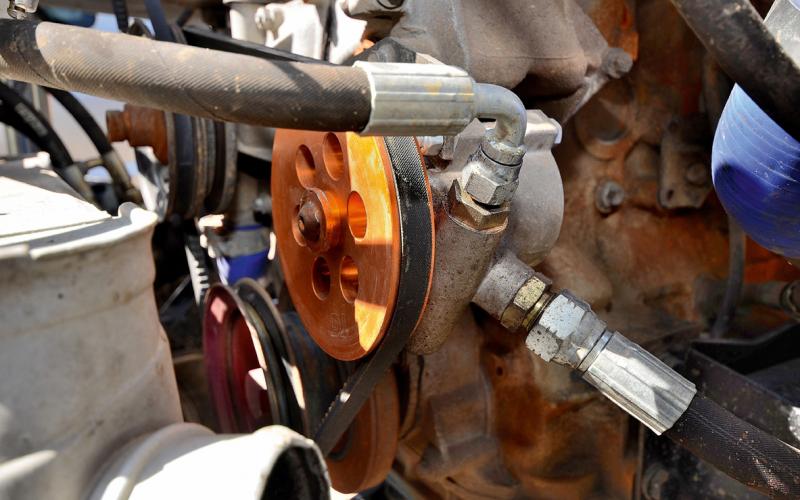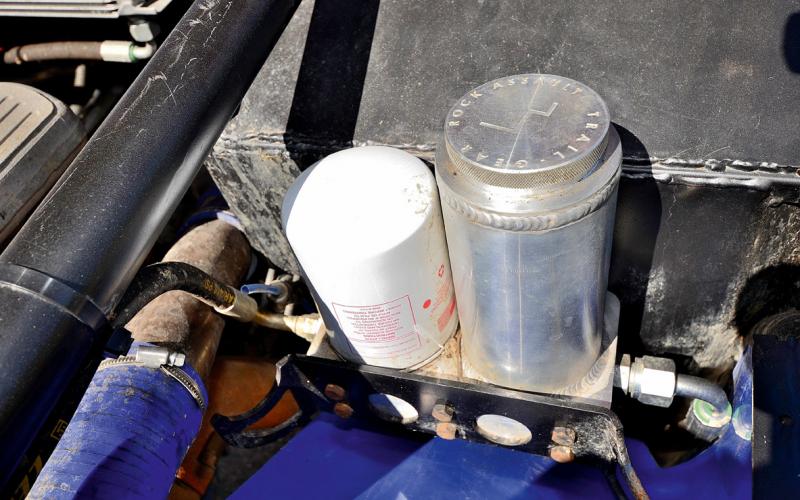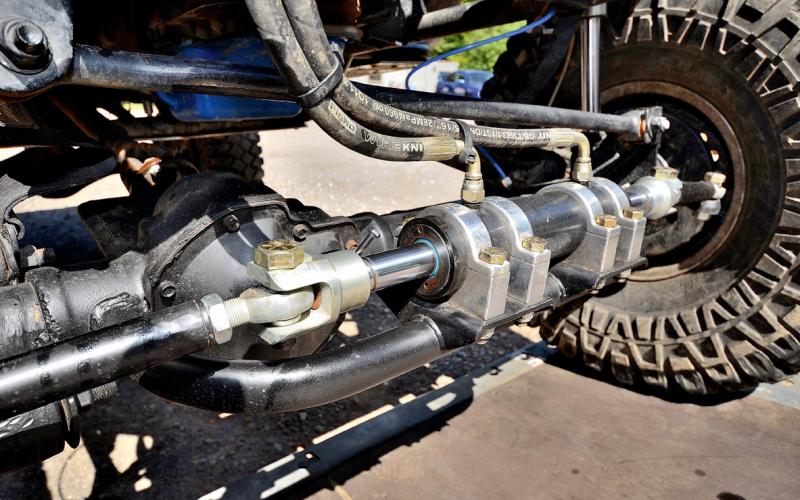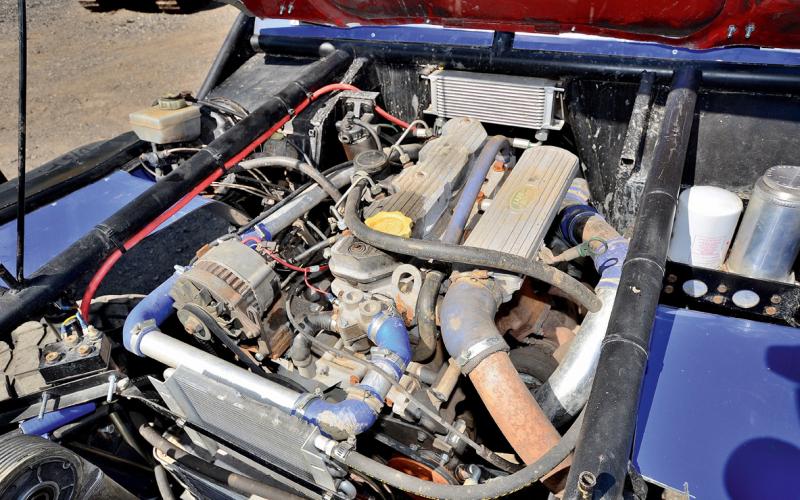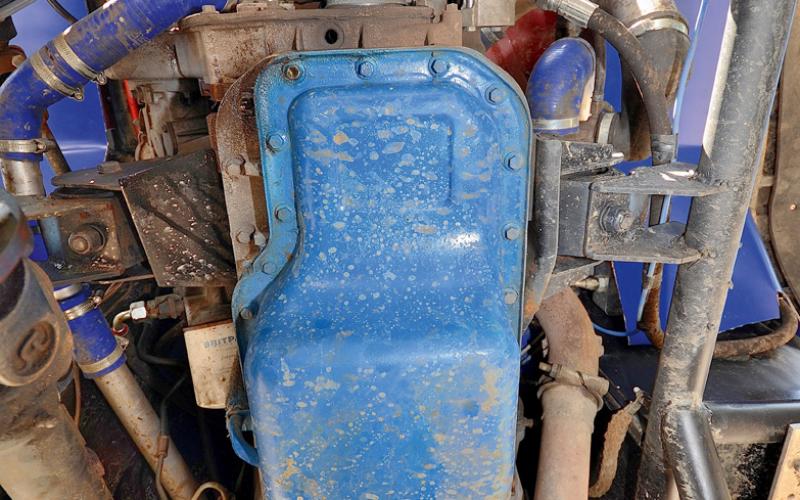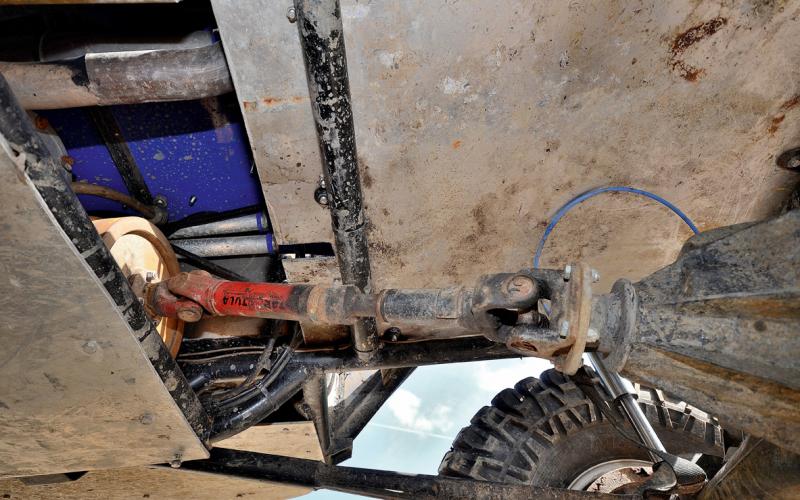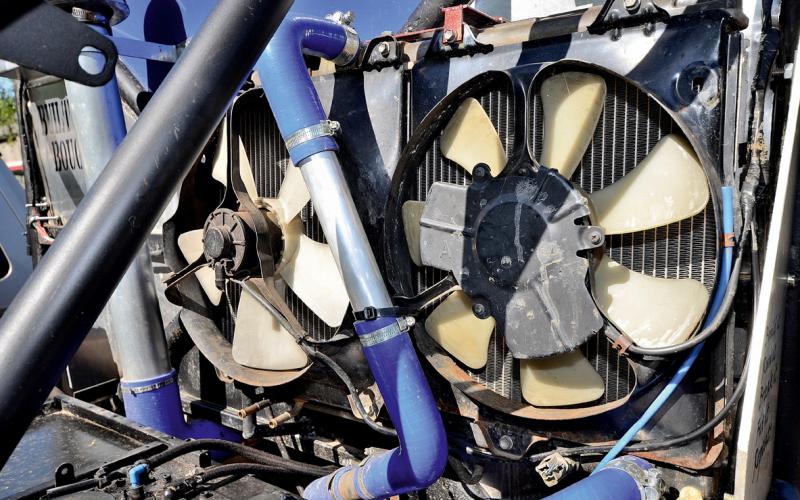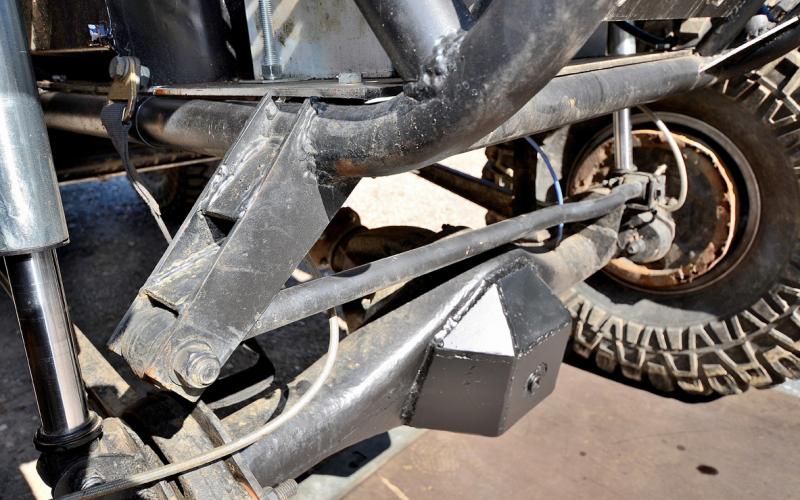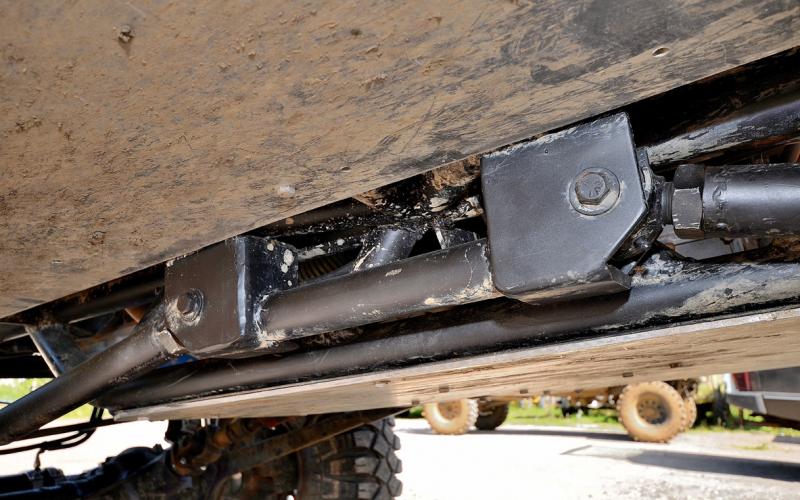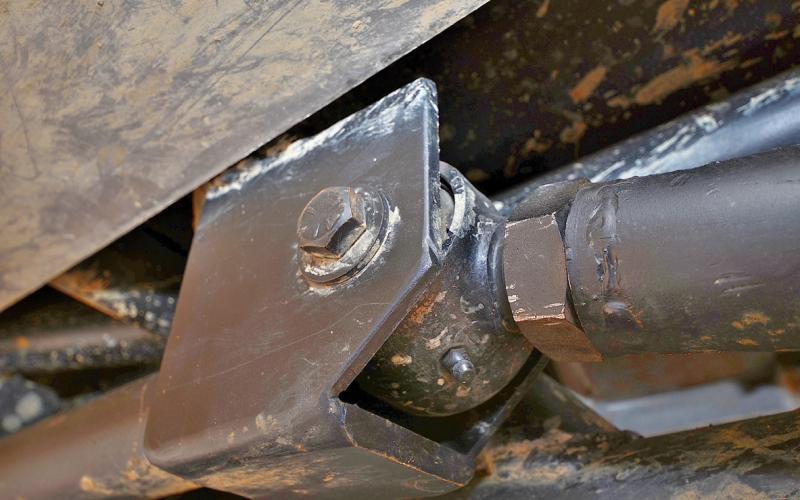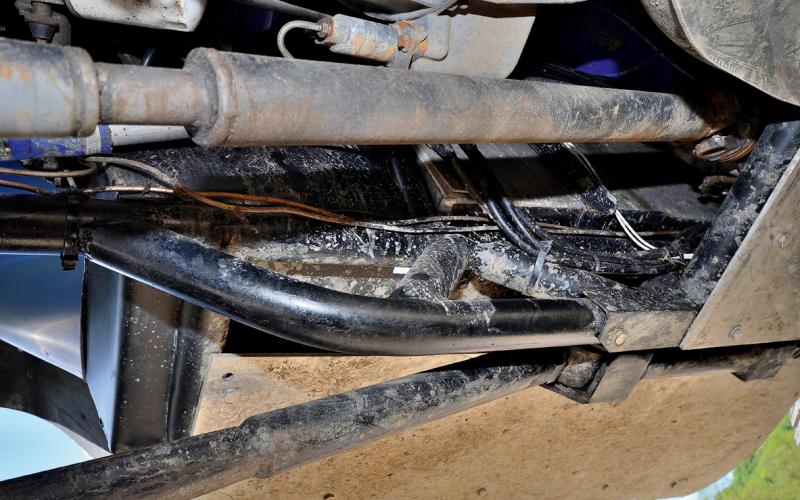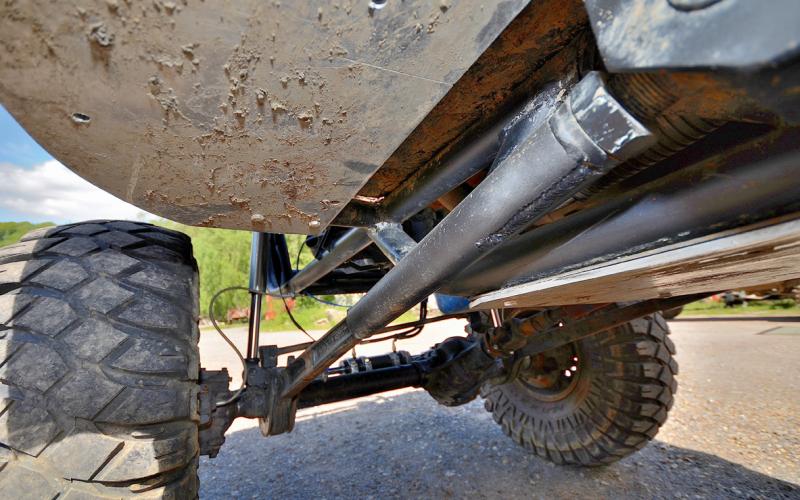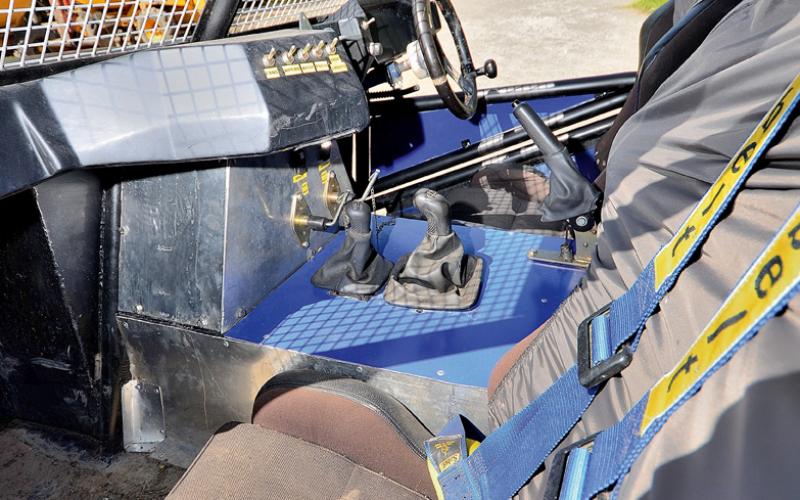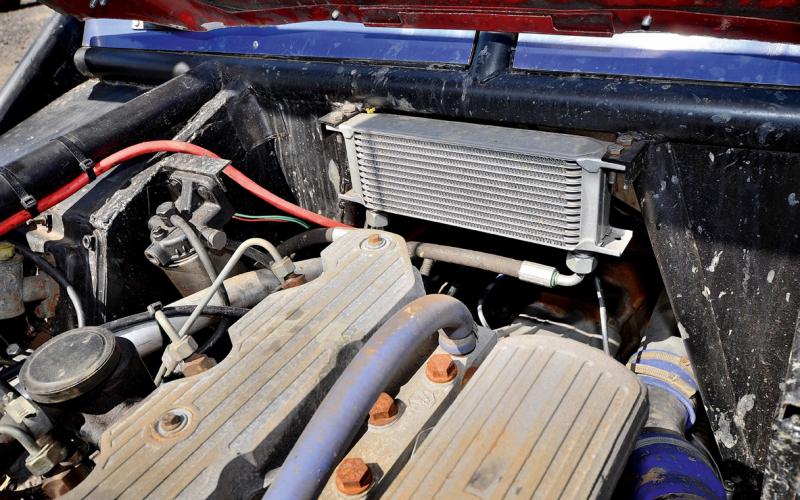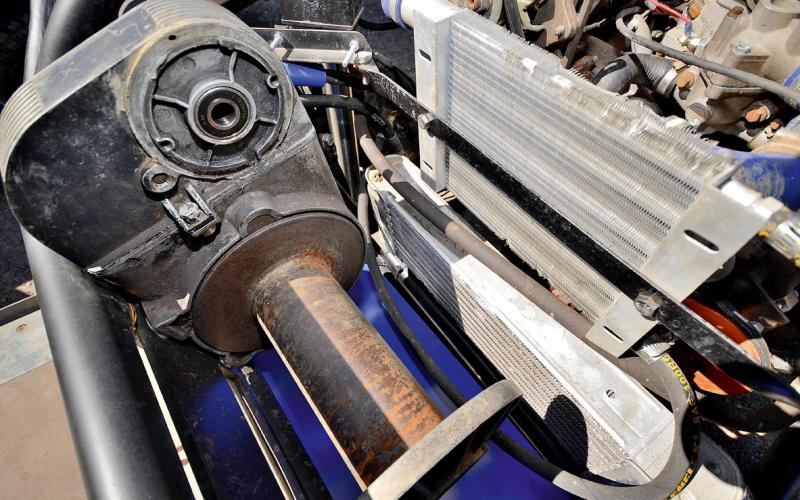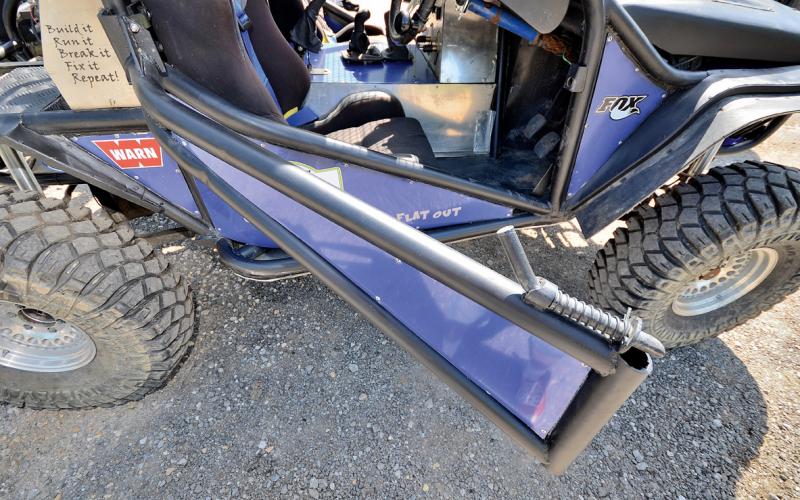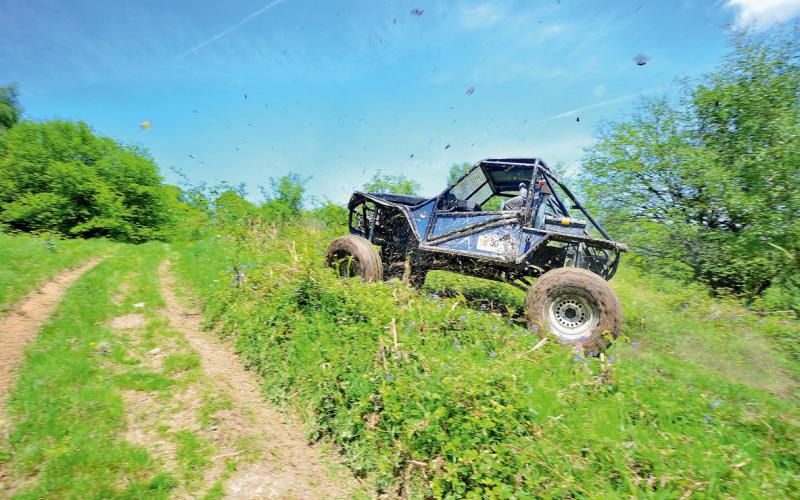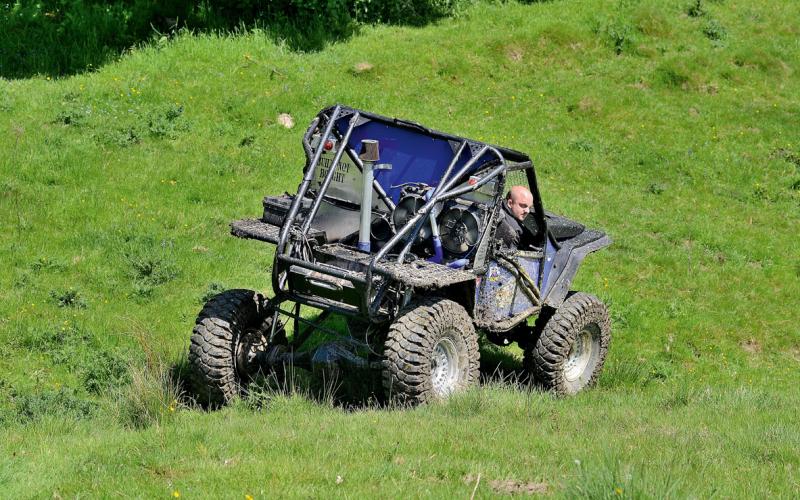 <
>
Tim Platt's spaceframe rock racer featured in this magazine as a workshop build series between last August and this March. Now, as it prepares to take on its second competitive season with a new set of revisions to give it more of an edge, we're bringing the story to a conclusion by looking at the vehicle as a whole for the first time.
As you'll know if you're a regular reader of Total Off Road, we've recently been running a series of articles on the build of Tim Platt's spaceframe rock racing buggy. This more or less reached its conclusion a couple of issues back with the fitting of a Trail-Gear hydraulic steering system, but one thing we've never done is show you how it all fell together on the finished vehicle.
Well, we have now. We actually photographed the vehicle last summer, before its national-level debut at Kirton in the King of the Valleys Qualifier, so what you're seeing here is how it looked after one shakedown event (a round of last year's LRS Challenge). Tim's made big changes since then – more of that later – but this here is the conclusion of all the planning, all the spannering and all the cutting, welding and grinding that goes into making a vehicle.
Going back to the start, Tim used to own a challenge special based on a Range Rover chassis. It worked okay, but he was conscious of how much it weighed compared to the tubular protos at the top of the sport.
Now, those tube buggies cost a lot. Some of the figures you see bandied around are a bit ridiculous (and, when they put a price on the hard work an individual has done for himself, kind of insulting), but at the end of the day it IS fair enough to say that elite-level rock racing is a rich man's sport.
Now, Tim is an everyday bloke like you and I, so spending giant wads on a bespoke tube truck was never an option. What he hoped to do instead was get as close as possible to that level of design and spec by being clever, not rich.
This doesn't mean duffing along on rubbish tyres, no-hope suspension and a clapped-out engine. You do need to spend money, as with any vehicle build – you just need to spend it right. For Tim, this meant buying good suspension units and hydraulic steering – and cutting up his old truck for parts.
Cutting up? Yes, literally, because the buggy had a good roll cage welded to its Range Rover chassis, Tim's idea was to fetch off the tube work, weigh in the old box-section stuff and extend the cage downwards into a full spaceframe.
He also intended to reuse the old vehicle's engine, a 200Tdi Land Rover unit once fitted in a Bowler comp car and good for 180bhp. This was craned off the chassis as the final part of the strip-down process, complete with gearbox and transfer case, and hung there while Tim and his mates got to work grinding, bending and welding tube to complete the frame.
The whole lot was mounted as far down and back as possible to aid the truck's centre of gravity, and attached via custom props to a set of Nissan Patrol axles. Which made for an interesting departure, because until then Tim had been a Land Rover man.
The Patrol is gaining quite a reputation as a source of bomb-proof axles – particularly, we find, in the North and Midlands, where there's a concentration of off-roaders willing to defy Solihull-centred convention. You don't often find an old one sitting in a scrapyard waiting to be pillaged, but that's what happened to Tim and he didn't need to be asked twice.
The Patrol he found was an old one (well, it WAS in a scrapyard) from the leaf-sprung days, which meant cutting off one set of mounts, grinding the axle cases back to bare metal and welding on all the bracketry required for an all-round radius-arm suspension set-up. Tim also fabricated a neat tubular cradle to go under the chassis and mount the arms at that end – this locates them right in the centre of the vehicle, allowing the longest possible arms and therefore the best suspension movement for articulation and natural geometry.
Now, the word 'scrapyard' doesn't appear in many stories about spaceframe rock racers. Engines and roll cages that have already seen service on one or more previous vehicles don't tend to go again on big-budget super-trucks, either. And to be fair, when Tim took his buggy along to the KOV Qualifier for its first taste of the big time it was off the pace of the top competitors. He did get a place at King of the Valleys itself, though, where it proved once again that while a huge V8 and ten grand's worth of winches will get you round the course faster, some well thought out home-brew engineering and good workmanship will put you higher up the leader board than anything that fails the 'first you have to finish' test.
So far so good, then, but at the end of the day this IS a competition car and as we all know to our cost, the point of competition is to try and win. For most of us, it's satisfying enough to know you've done your best – but in the world of motorsport, that's something that starts in the workshop, not when the light turns green.
So it won't surprise you to hear that since that day last summer when we snapped Tim's vehicle during a day's testing, it's changed a bit. Not much – just a few little details like the engine, gearbox, transfer case, axles and suspension.
Starting with the last of these, what do you replace Nissan Patrol axles with? Nissan Patrol axles, obviously. The new ones are from a Y60 4.2 GR model, meaning the one in the back has a locking diff; Tim installed a limited-slip unit in the front, so he can rely on all four of the 37x15.50R15 Pro-Comp rock tyres he bought after qualifying for King of the Valleys to go looking for traction when he needs it.
The radius-arm set-up on the back was changed for a four-link system because, in Tim's words, 'the power and abuse the truck takes caused me to chew through bushes like no-one's business.' Up front, meanwhile, the air shocks are now augmented with a set of hydraulic bump stops.
And what about that engine? After all, an ex-Bowler Tdi is hardly what you'd call a bad start. Well, here's a nice bit of ingenuity for you. While other kinds of vehicle builder were busy writing cheques, Tim was busy learning about his subject, and he found out that the 2.8 TD engine from the Nissan Patrol (late Y60 and early Y61) has the same block as the fire-and-brimstone unit from the Skyline.
So right now, the truck is Patrol powered (the associated gearboxes are in there, too). But after its next couple of events, the head and pistons will be coming off and making way for Skyline versions – and that's when things will really start getting interesting. Does 450bhp and 350lbf.ft sound like enough to be going on with?
That'll be one kind of speed sorted out, and the other kind? That's where you'll find another example of spending it wisely. Tim treated himself to a full-house GP84 from Gigglepin, with twin Bowmotor 2s and an air freespool. As we said, doing it on a budget doesn't mean spending no money, it just means spending it wisely – and it doesn't come a lot wiser than this.
As the 2014 season cranks up, Tim's buggy is still very much a work in progress. It's still diesel-powered at this stage, but in the true spirit of a DIY competitor he's learning about it as he goes along, making a good thing better and steadily getting it to the point where he can discover its full potential. Having observed the build from raw tube to painted panels, we can vouch for the amount of work that's gone into it – and that, more than anything else, is what you need to do to make a fist of a budget racer.
How close can this vehicle get to competing against the top teams with mighty budgets and the trucks to match? Time will tell. But you've got to hand it to Tim for being brave and trying something genuinely ambitious, rather than just following the same formula as everybody else. He might be jousting with giants here – but he's doing it for everyman, and all of us who believe in grass-roots motorsport must surely be right behind him.
BUGGY, DIY SPACEFRAME, TRAIL-GEAR HYDROSTEER, TARANTULA 4X4 PROPSHAFTS, NISSAN PATROL AXLES, FOX AIR SHOX, TOMCAT DASHBOARD
Share this article