The Edge of Glory
Originally Published: July 2012
Words: Graham Scott
Pictures: Steve Taylor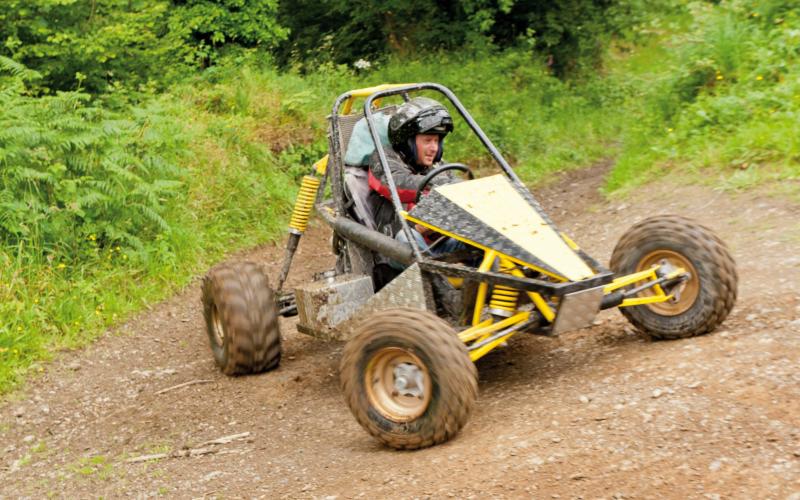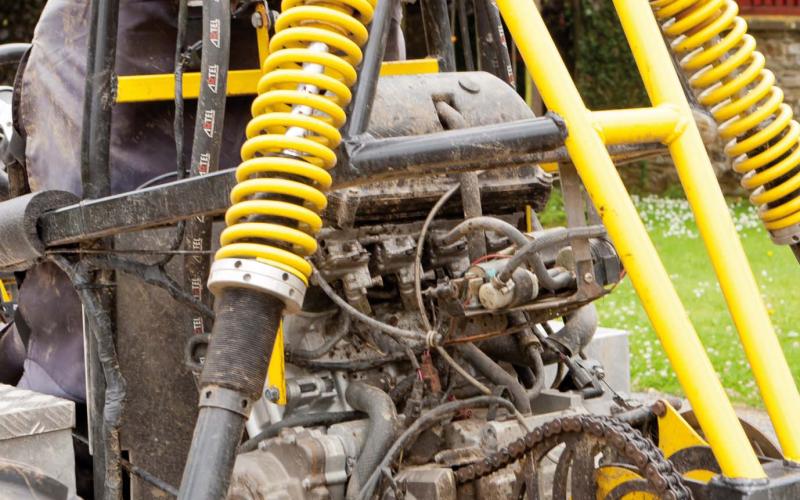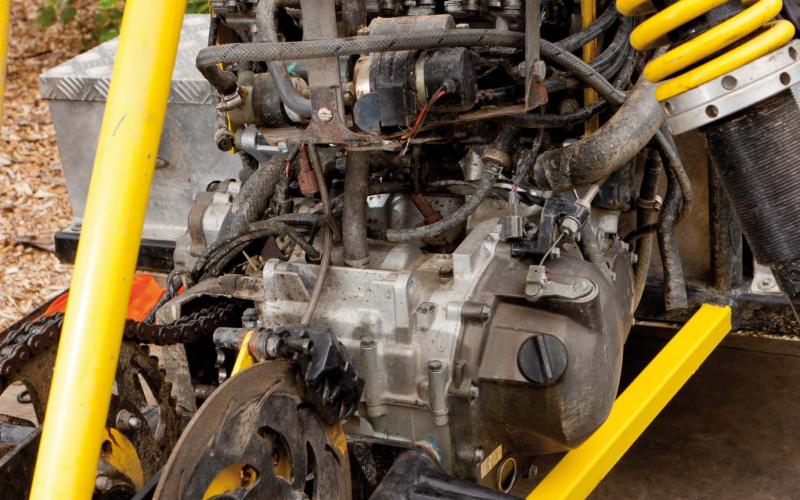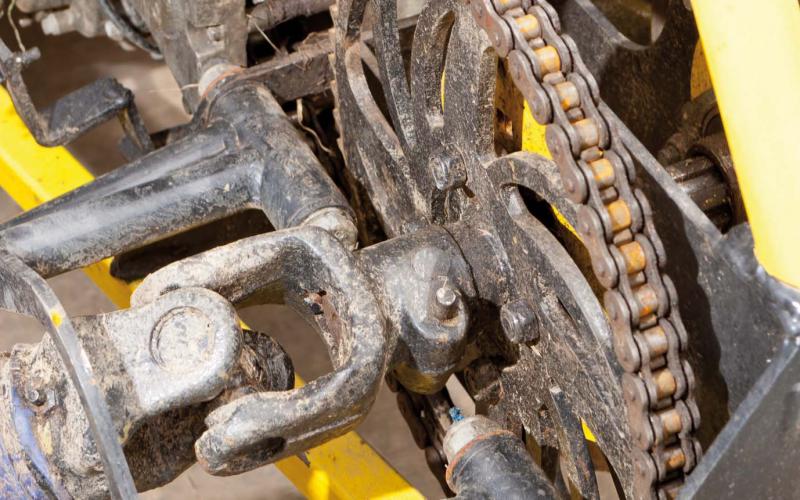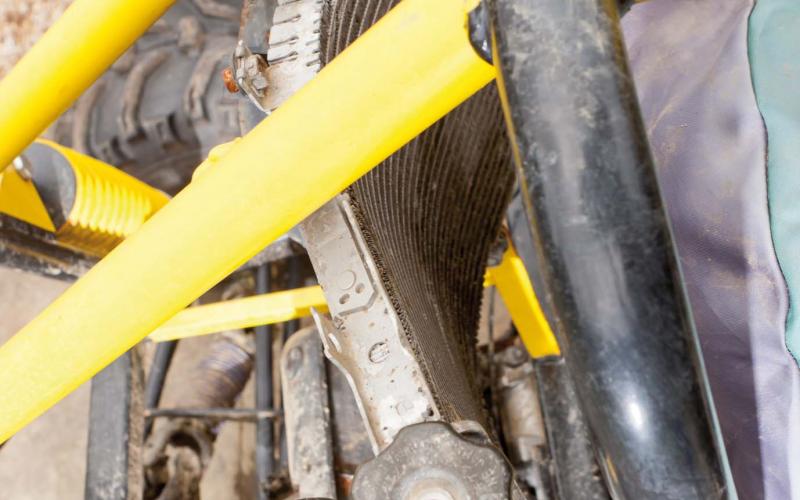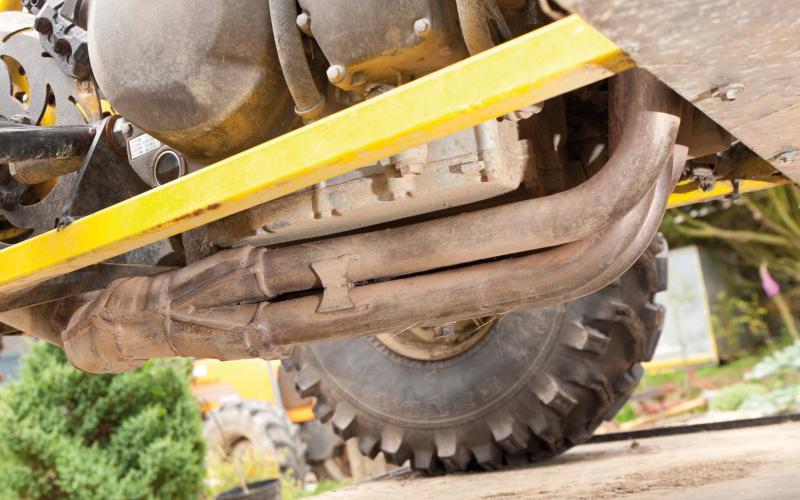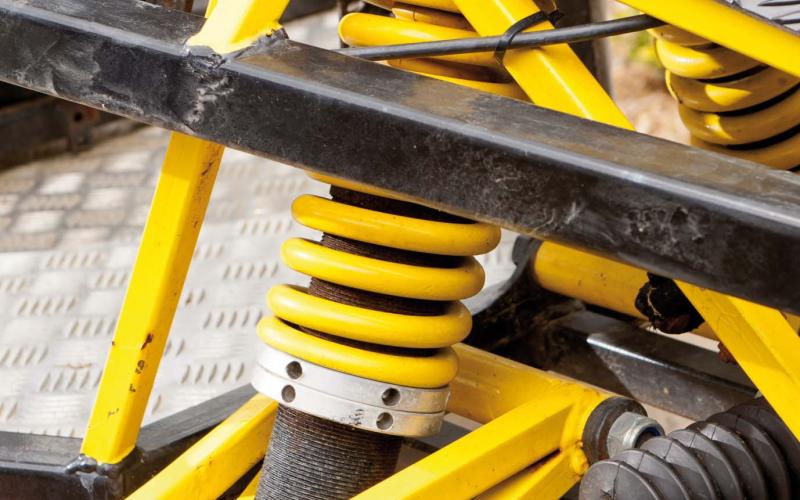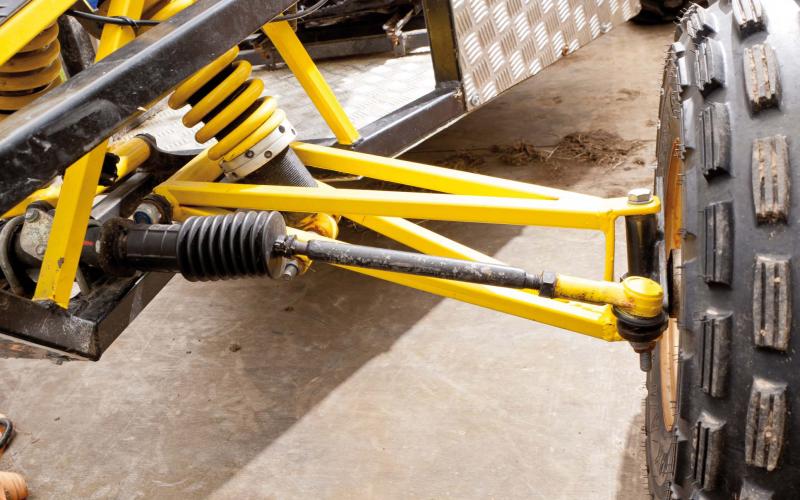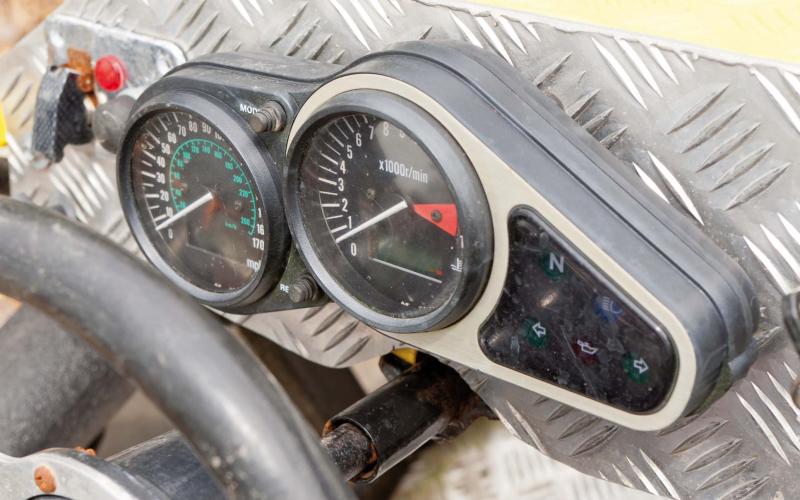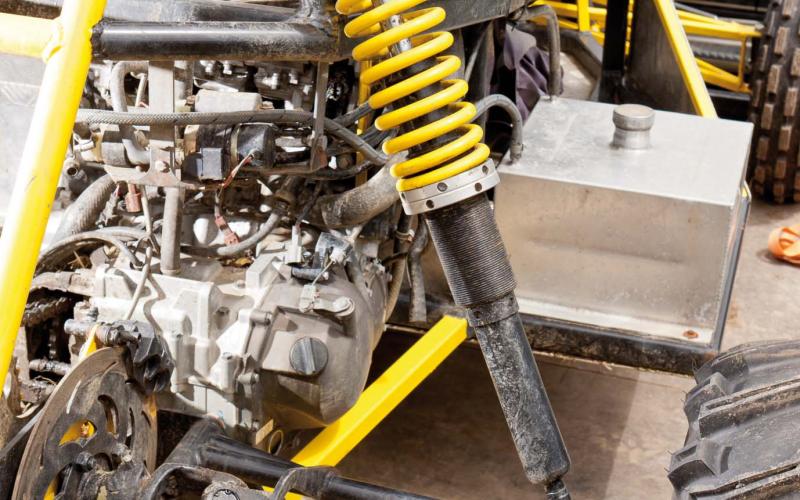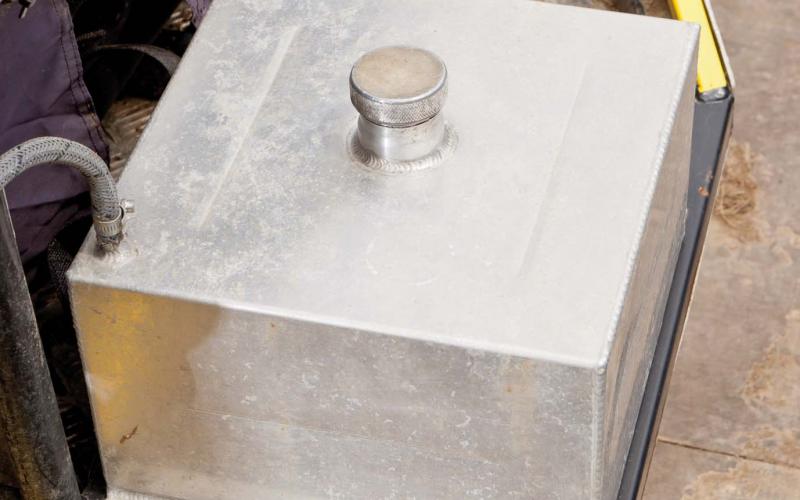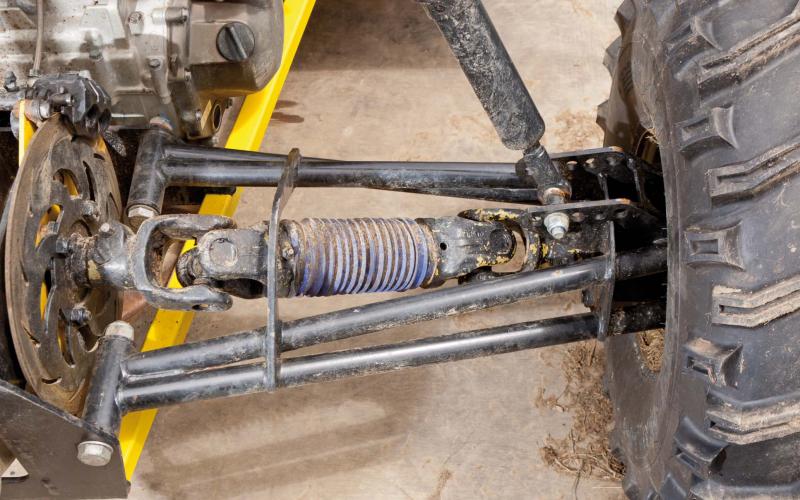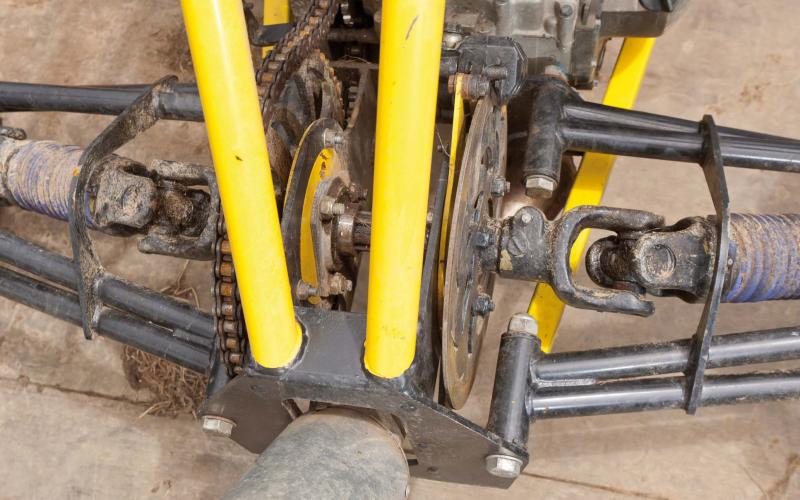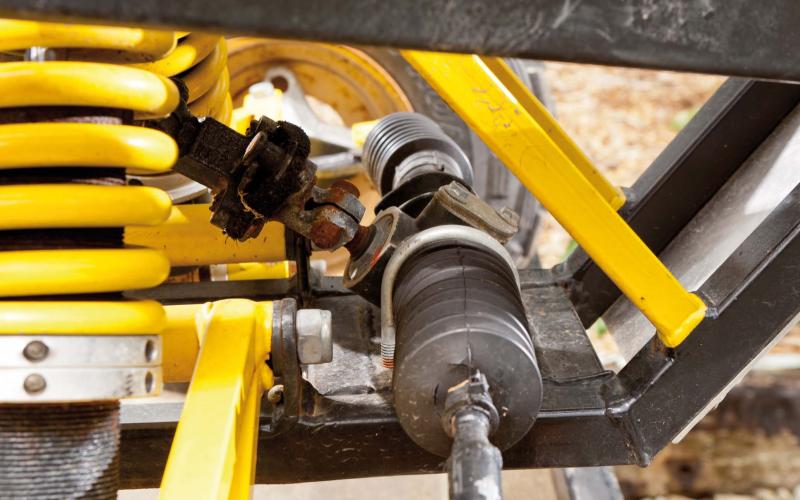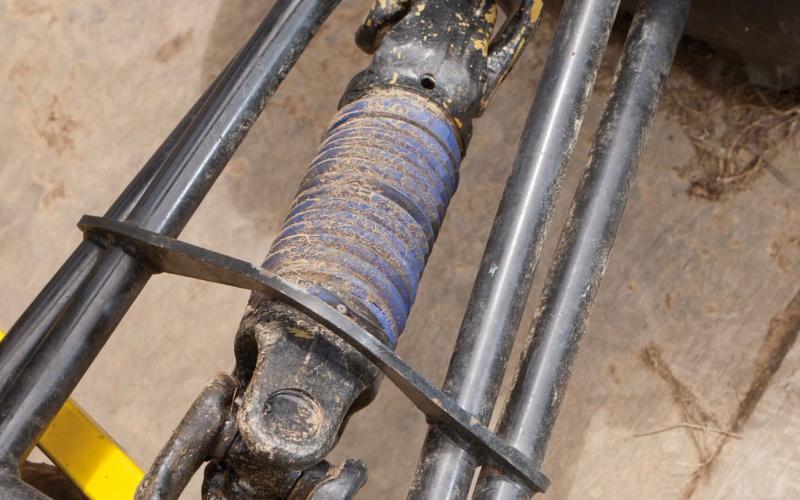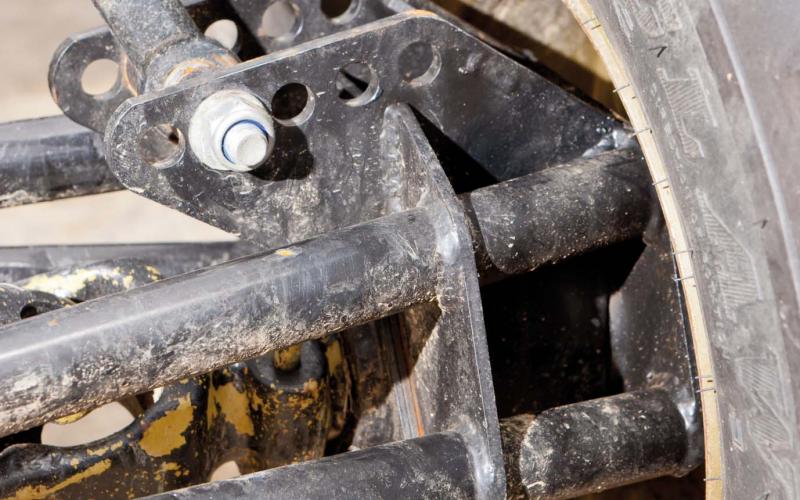 <
>
One of the great things about The Edge's off-road buggies is that you can buy a book of plans and build your own. Perfect… just so long as you remember to do up all the bolts holding on the steering before you take it out for a death or glory shakedown run in a field containing large, heavy objects.
They cater for 'the adventurous adult.' No, not like that site you accidentally clicked on last week and then spent an hour trying to get rid of the cookies and history. This is for those who 'thrive on wild acceleration and high-speed driving'. That could be us.
It's most certainly David Webster. Call me Dave is not the sort of off-roader who likes to stand and gaze at an obstacle before creeping over it in low first with diffs locked and fingers crossed at two miles an hour. He came to off-roading via, well, nowhere really, but he did come to it fast.
In the past there are Escorts, Rovers, big Granadas – you get the picture. 'I tinkered with all my cars to a certain degree' Dave confesses, 'always with the idea of improving them. But it didn't always work!'
And while Dave's day job does involve travelling slowly with lots of ups and downs it doesn't involve getting stuck in the mud, although sinking in deep is certainly an option. As a fishing boat skipper he actually has a very tough job indeed, one with a really rather daunting safety record as well, so you'd think when he was back on terra firma he'd keep well away from the terror.
Not a bit of it. One day on shore he and a mate were watching videos on YouTube and they happened across a site for The Edge Products. The company, based in Perth, Western Australia, makes buggies, lots of different off-road buggies. What's different about them is that they can either make you one or else you can download the plans and build one yourself. Dave's choice was obvious.
'We thought "We could make one of those, no problems."' So they paid their money, downloaded the plans and set off happily on their easy-peasy build.
Well, it wasn't quite like that, as Dave remembers: 'I downloaded the plans and at the first look at the schematics we thought "what the hell have we done?"
'But I ordered the steel and went from there. Gulp. But I did have to import some parts we just couldn't source in the UK, nor could we make them, and that was expensive. Ouch!'
It does sound quite a daunting undertaking as you're basically building a buggy from scratch, armed only with some rather good instructions and specifications. The instructions run to over 100 pages and have both 3D and 2D diagrams, along with lists of every single component, from nuts and bolts to the chassis rails. You have to source all the components – including the engine, which The Edge recommend comes from a motorcycle for power-to-weight benefits.
Depending on how you get on, The Edge reckon you can build a buggy for around £2500, which is pretty keen. But that does mean you have to be proficient in skills like welding. Which Dave isn't. However, his mate Sam certainly is. 'I have always done my own mods before', Dave confesses, 'but in this case my fellow skipper and mate Sam Searles, who is the best welder I know, was my partner in crime.'
They both worked on boats, either sailing or simply fixing, and when the work dried up in the winter they set to with the buggy. The Edge builds buggies from child-friendly to child-deadly, and Dave went for one in the middle.
The boys in Oz have been making these things since 1989, so not only do they have most of the wrinkles ironed out, they also have a wide range. Dave, perhaps predictably, given his calling, went for the Piranha.
With time on their hands, a complex set of instructions and, more importantly, the feeling that they'd committed themselves, our demon duo set to work. And built the Piranha. It wasn't entirely simple, as you'd imagine, but the instructions really were complete as well as complex, and the frame, suspension, steering and engine all went in once they'd built the tubular chassis and rollcage.
For the engine, they did indeed go down the motorcycle route and sourced a four-pot from a Kawasaki ZX-6R. This 600cc unit pumps out over 100bhp and revs to about 14,000rpm, so is the perfect power plant for a little runabout that weighs just 375kg. That gives a power-to-weight ratio of, oooohh, lots.
Mind you, with someone trying to sell him a 1300cc, 180bhp engine from the legendary Suzuki Hayabusa at around the same time, he could have ended up with, oooohhh, lots more. He managed to resist, which is inexplicable but probably for the best.
Because the frame has mounts to accommodate a wide range of motors, Dave had to do a lot of work to make it fit properly due to the 'one size fits none' engineering principle. He had to change the engine mountings 'loads' and then there was the small matter of the exhaust, which needed to be a four-into-one.
In the end he's managed a fairly neat solution of getting the exhaust running tight under the block and exiting centrally at the rear, but to get to that point was, in his words, 'a tig-welding challenge to say the least'.
The bike's six-speed gearbox is used, which is handy with that many revs on tap. Of course, being a motorcycle engine, the final drive is by chain, with a sprocket on a solid rear axle which is little more than a couple of cut-down driveshafts. Dave was tempted to go for a Quaife differential but in the end decided it would be too costly.
Quaife did get a look in, however, as he used one of their quick steering racks, fitted to a Mk2 Escort column which, unsurprisingly, he had hanging around. The wheels it steers wear Kenda Max 22x8/R10s on the front and chunky Kenda Bearclaw 25x12.5-R9s on the rear. 
The wheels are controlled by a suspension system which is a fairly straightforward independent A-arm on each corner. It's not hard to spot that these arms are controlled by some fairly serious looking shocks. These are some of the items that Dave simply couldn't source in this country, so he went back again to The Edge, thereby incurring another set of transport and import charges, much to his delight.
However, for all his troubles he has some mighty coil-over shocks with 350mm of movement at the front and 285mm at the rear. Nice. Well, that gives some sensible wheel control but when it comes time to slow those wheels down there's a distinct absence of brakes on the front. And there's just one single disc on the rear. Admittedly it's fitted centrally inboard and so is in the best place but clearly this rig is going to be tail-happy under braking as well as acceleration.
But with the main build done it was time to bolt in a bespoke alloy fuel tank, fit the rather natty colour-coded Cobra GT bucket seat, along with a three-point Luke safety harness and, for good measure, rally-regulation foam padding on the necessary parts of the cage.
Any kit carried, like spares or recovery equipment? 'Beer', says Dave, 'just behind the seat.' Wot, not rum?
Now it was time for a trial run. With Dave all at sea it was down to Sam to give it a shakedown round a very big field. Dave got the phone call.
'I did tell him to take it easy since I wasn't there. He phoned to say he had crashed it in a very big field. In this very big field was a boat on a trailer and he'd crashed into the boat. It turned out he'd forgotten to tighten the bottom clamp on the steering column! We fixed the damage with a bit of heat and an HBI but it took far longer for the bump on his head to heal!'
Dave's further regret is that, after making a purpose-built beaver-tail trailer for the buggy, he and Sam simply haven't had enough time to hoon about in the Piranha as much as they'd wanted to. All work and no play. Which is a shame because what they've built is a full-on Australian sunshine buggy-rail thing, complete with Bondi Beach yellow components like those socking great shocks. And Wales needs all the Aussie happiness it can get.
Share this article