Don't Look Back In Anger
Originally Published: September 2013
Words: Kenny Tucker
Pictures: Vic Peel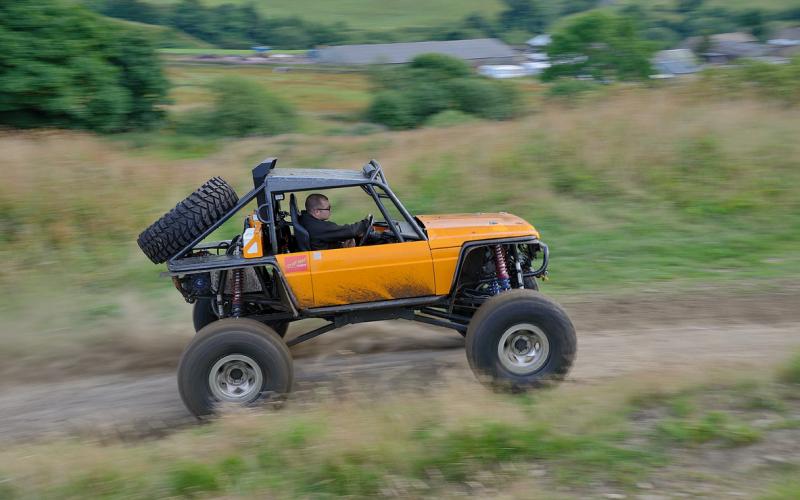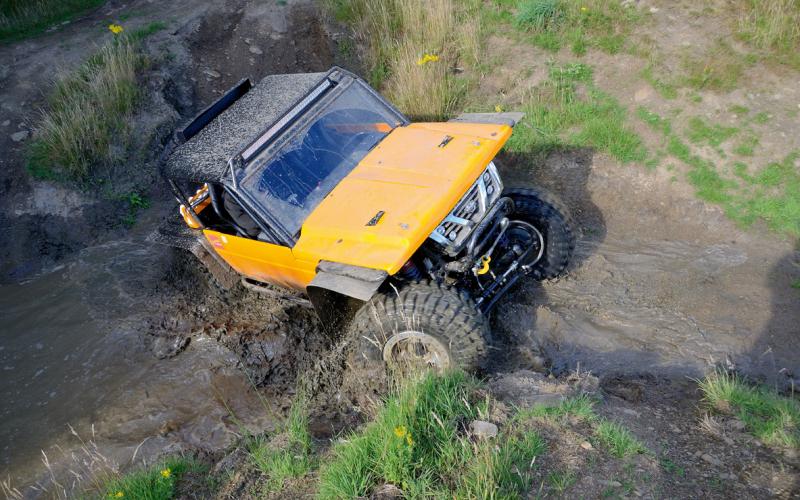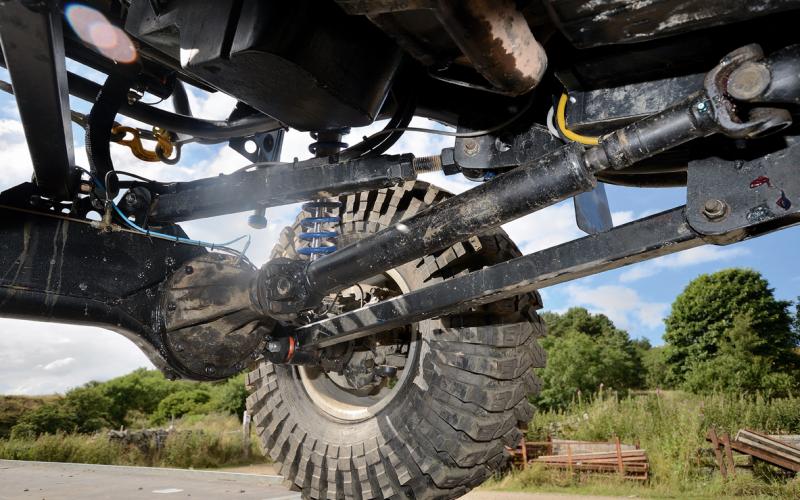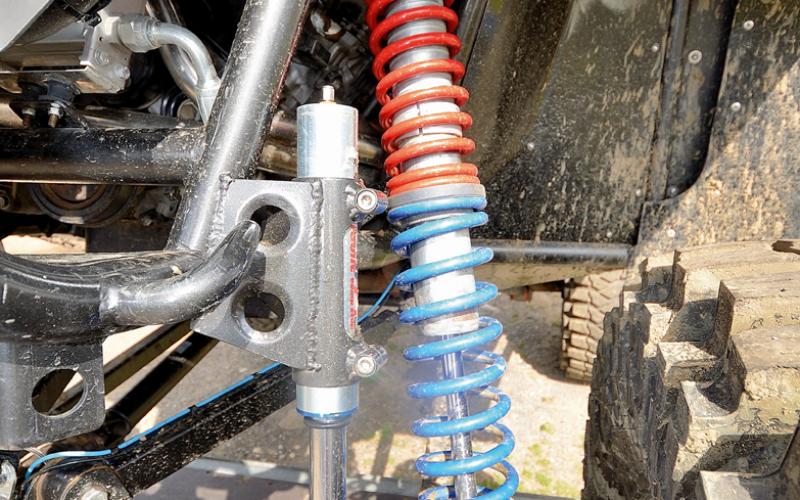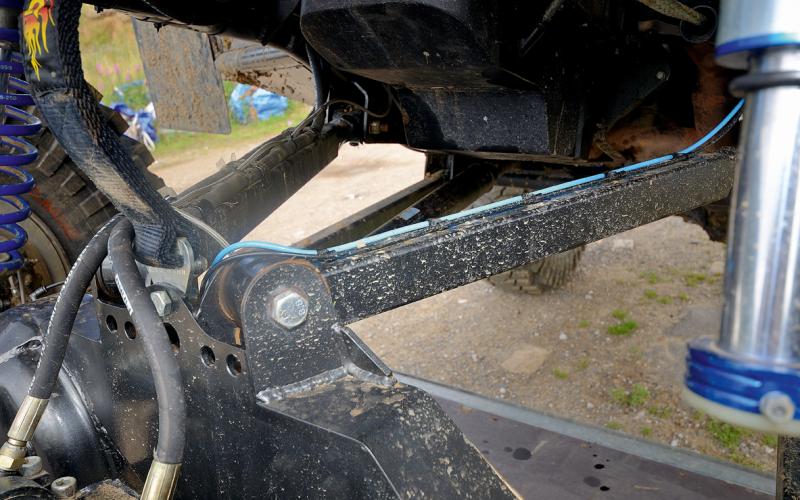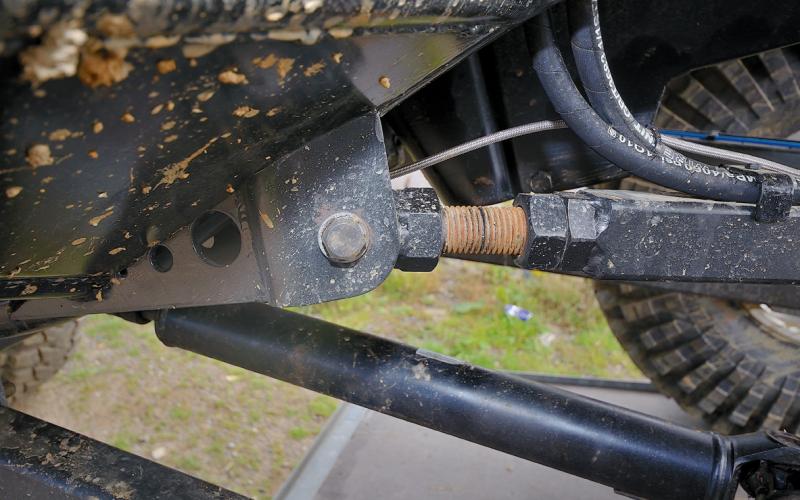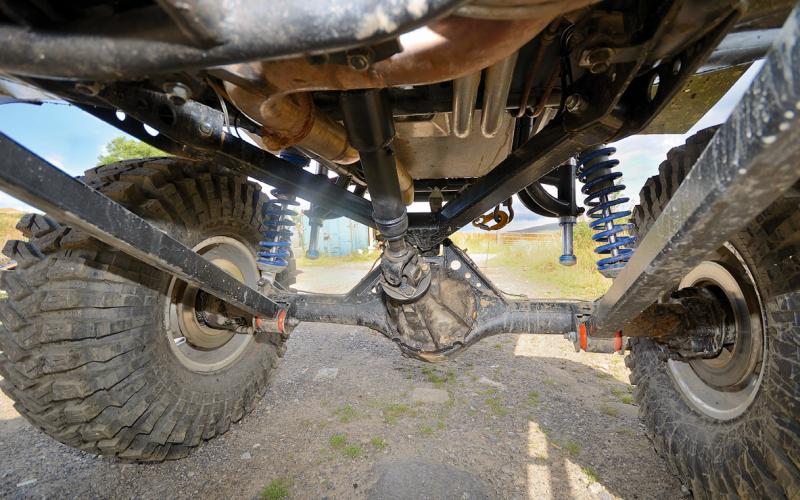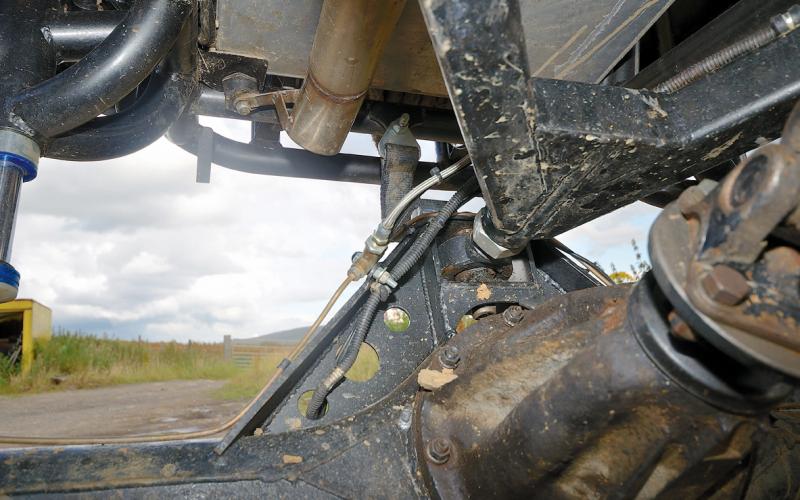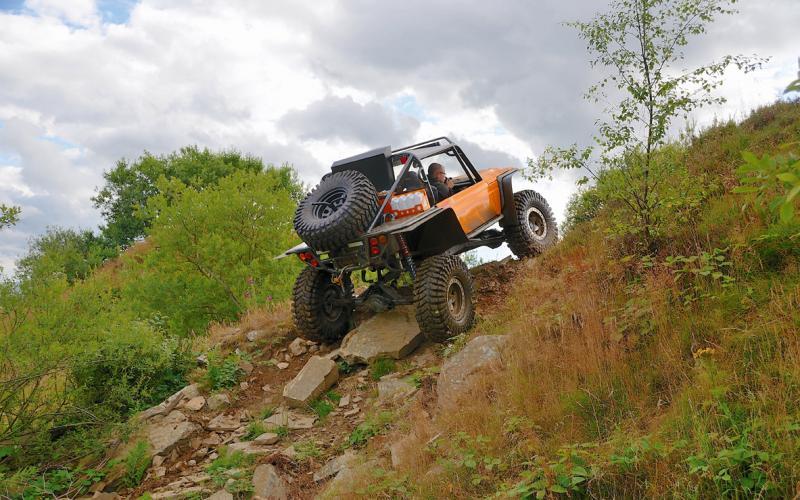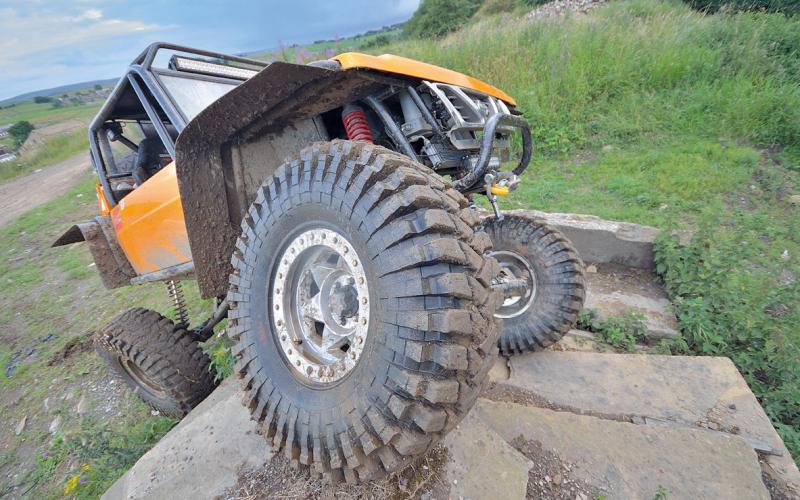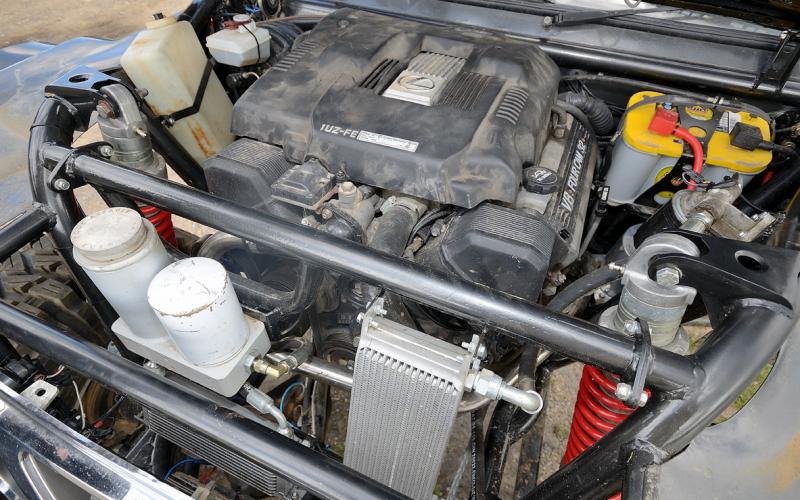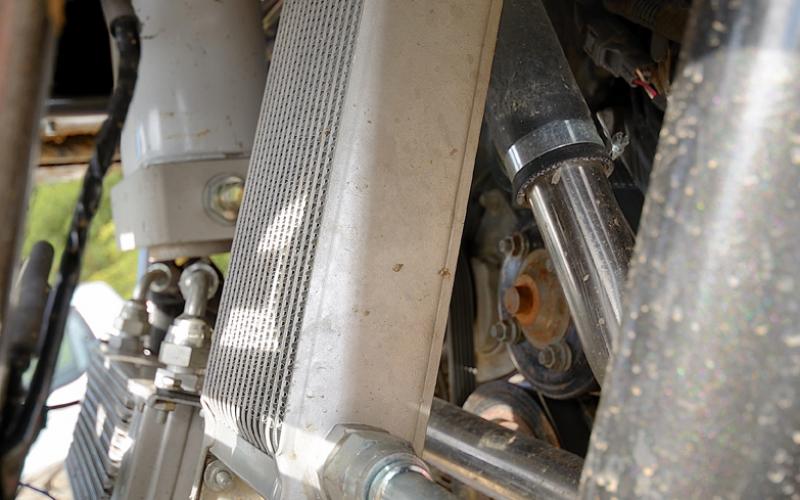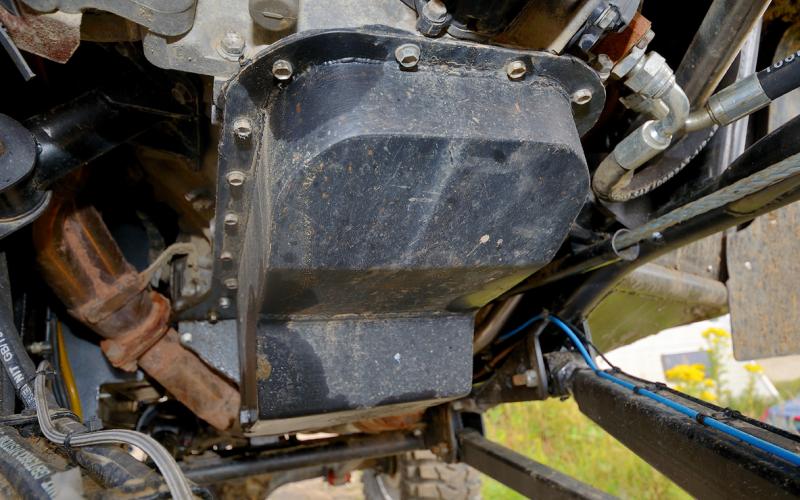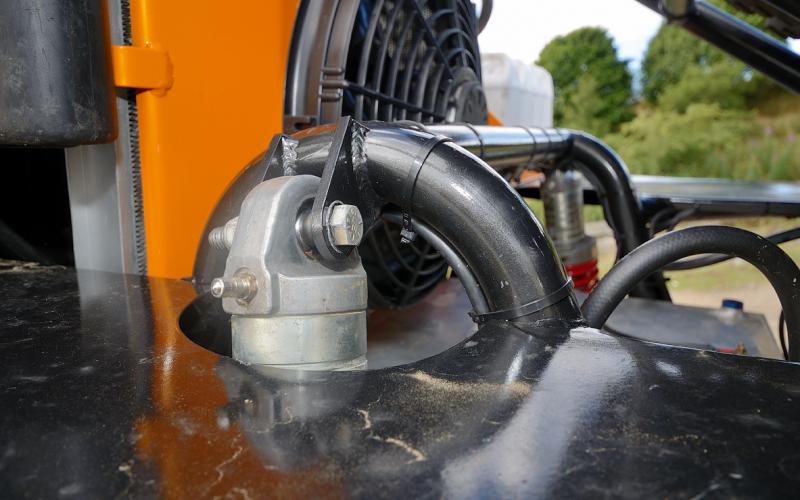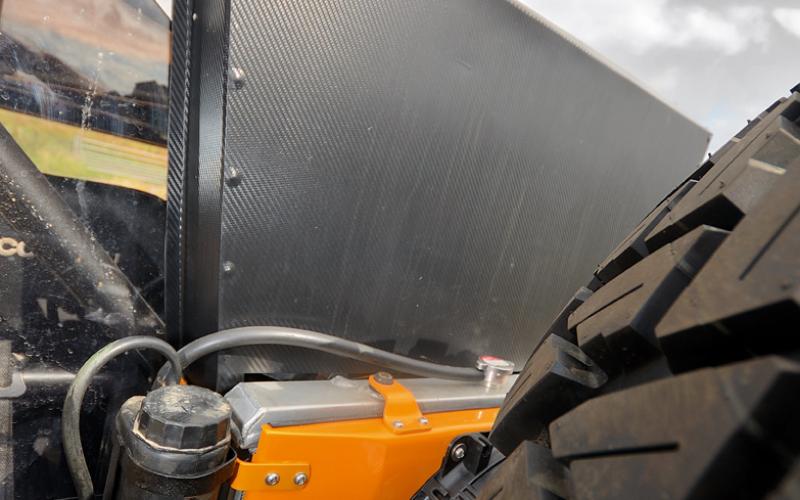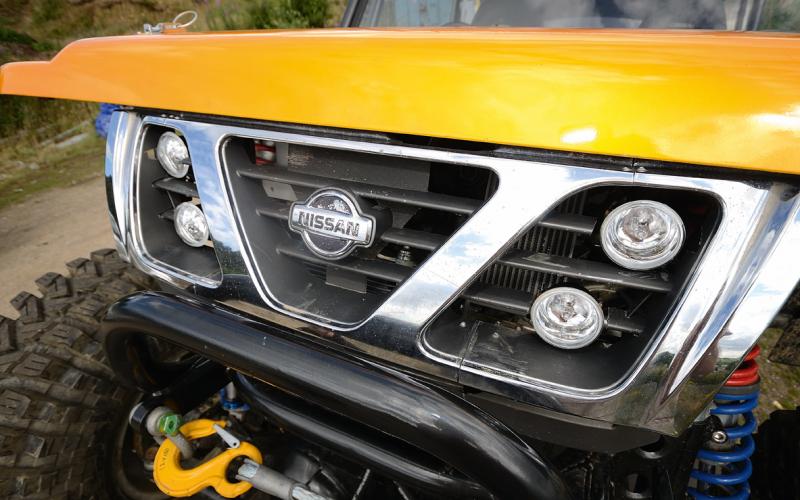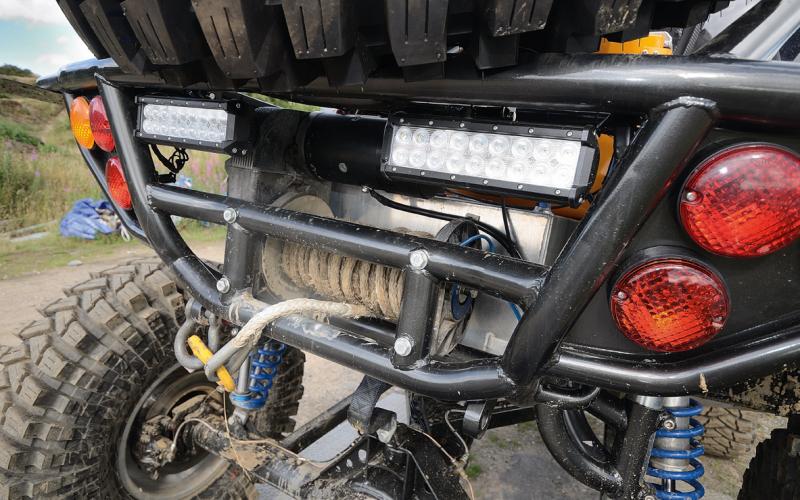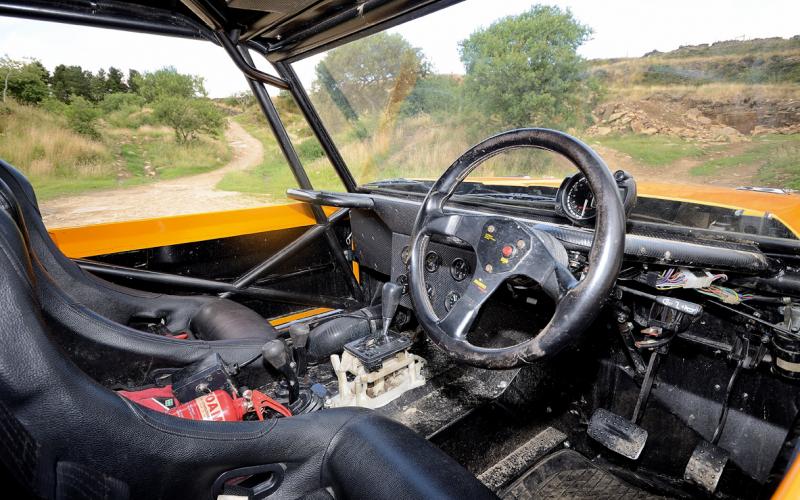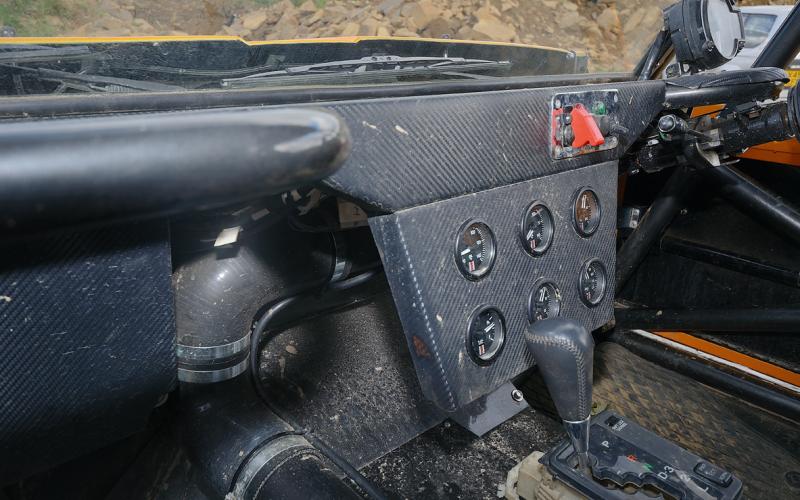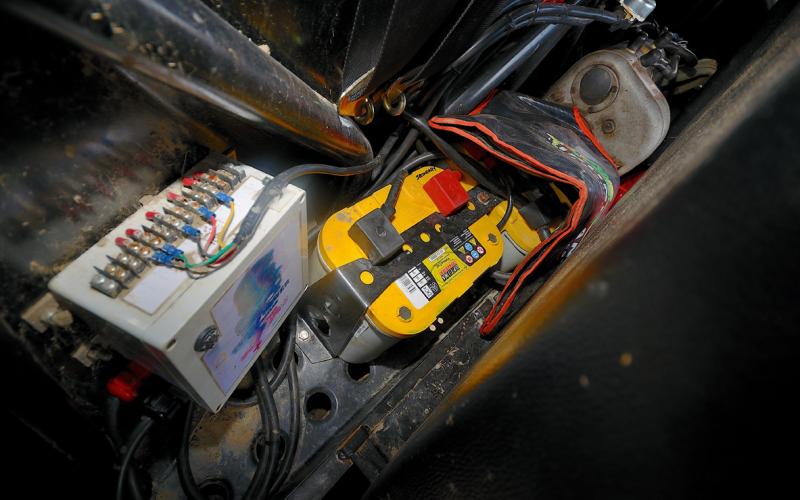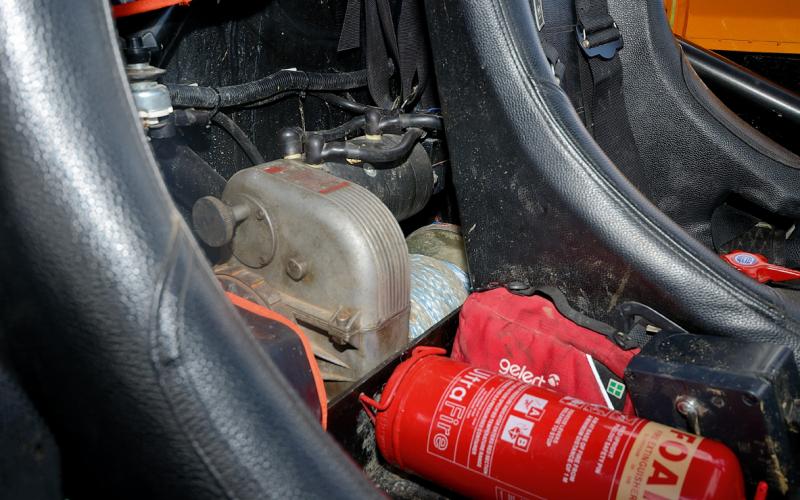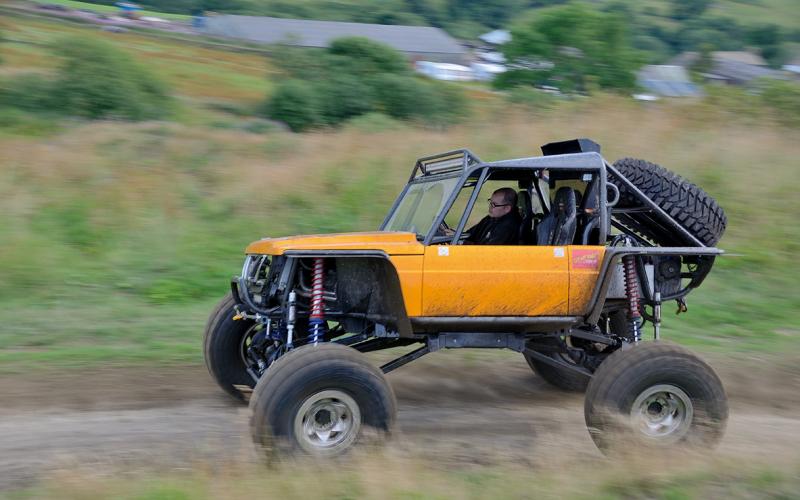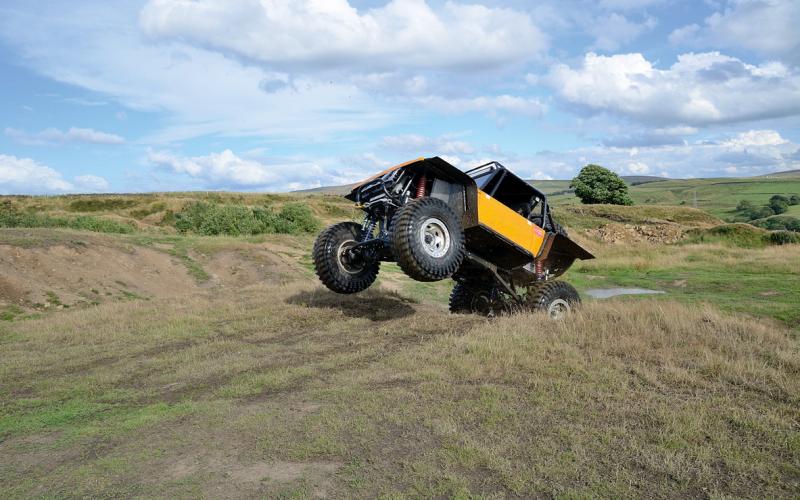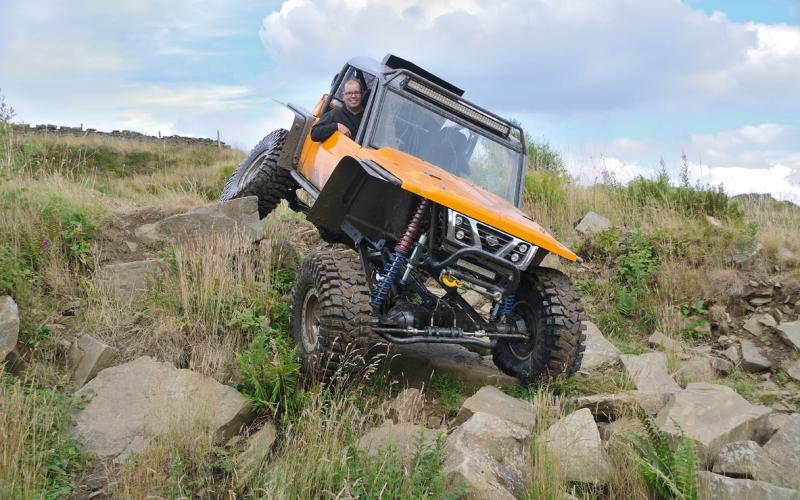 <
>
Danny Roderick has never looked back since the time when, as a 13 year old, he built his first modified off-roader. A long list of trucks has come and gone since then, culminating in his new spaceframe rock racer – which wiped the floor with a top-class field at this year's King of the Valleys Qualifier first time it turned a wheel in anger.
Elsewhere in this magazine,  you can read about the unassuming little Suzuki Samurai John Wasley built almost two decades ago. It's still a leafer to this day but, to quote one of its biggest admirers, 'it's killed a lot of giants down the years.'
Those are the words of Danny Roderick, who says he spent a lot of time studying John's Samurai back in the day. In fact, he confesses that there was a time when his aim was to create a vehicle for himself that was more or less a direct copy of it. Having been introduced to off-roading by his dad at the age of 'about three,' he started building a Suzuki of his own a decade later – and, he says, 'I've never really looked back.'
That's putting it mildly. The culmination (so far, at least) of a life spent building and driving a lengthy series of often-unorthodox 4x4s came at the recent King of the Valleys Qualifier – where his new rock racer marked its shakedown event by demolishing a high-class field to announce its arrival on the scene with a masterful outright victory.
Danny's truck bears certain similarities to many of the other spaceframe buggies at the top end of the fast-growing rock racing game. But as a UK motor, it's different in one very big way: it's not, in any way, a Land Rover.
A quick look through the litany of off-road builds in his past provides all the insight you should need into what's underneath its eye-catching orange bodywork, and why. 'I've had every shape, size and model of Suzuki SJ, from a simple lift and Diamond Backs to a Toyota-axled coil-overed monster. I had a Diahatsu Fourtrak, more as a daily driver and tow rig. There's been a lot of Toyota Land Cruisers, too, and a fairly full-on TJ Wrangler.
'I've also had a Nissan Terrano and many, many Patrols – long-wheelbase, short-wheelbase, traybacked, the lot, from 33" all the way up to 40" tyres. As yet, they are the only car I have found that can withstand the punishment I give them!'
No surprise, then, that when you look beneath the racer it's a pair of Patrol axles that you'll find. You'd do well to recognise, though, that the body panels, such as they are, come from the same vehicle – mainly Y60, including a bonnet that's been extended outwards using bits of wing-top, though the grille finishing it off is from the later Y61.
The axles are hung from a full spaceframe chassis built by James at Sunderland 4x4. Its dimensions were based on the size of the engine and transmission – for which Danny turned to Lexus and Toyota, matching a 4.0 V8 and auto box from the former's LS400 saloon to a twin-stick Hi-Lux transfer case.
'There were a few things we considered important,' says Danny of the spaceframe's design. 'I wanted the weight to be evenly distributed. Also, due to the massive amount of travel, I wanted the front axle to be in front of the engine so we didn't end up having to mount it too high.'
No small matter, that, when your design is also based around 40" tyres. Even with 18" FOA coil-overs keeping them under control, the laws of physics are not on your side when you try to make that lot go fast – yet it only takes a short time on board for you to realise that the vehicle crosses rough ground in almost unreal comfort. Danny and co-driver Graham Dickinson, who was also heavily involved in the build, confirm that when they hit the straps at KOVQ, they couldn't quite believe how smoothly it dealt with the terrain – and they didn't have much to compare it to, because a week previously the racer had been laid out on the workshop floor like a knocked-down kit.
Not that it arrived at that final state of assembly without an awful lot of preparation. Much of it by James, as Danny is happy to acknowledge. 'I've seen it grow from two pieces of box section over the last three years. It was the brainchild of wanting certain things from many of my previous off-roaders, all joined into one. We started at the beginning and as time went on I strived for the best I could afford. I gave James many headaches along the way with my mad ideas! I'm pretty bloody happy with the results, so it looks like it was worth it! You'll have to ask James if he agrees…'
He ought to. Because apart from anything else, the finished vehicle is an absolutely outstanding advert for Sunderland 4x4. This is one of those companies that don't spend all their time mouthing off about how great they are – the stuff it builds does that better than the likes of Saatchi and Saatchi ever could, and we've come across a long list of very satisfied customers who'll praise it to the skies.
Danny counts James among his circle of friends, which can't have done any harm as the project moved along. 'I do what I can in the workshop,' he says. 'But I'm very lucky to be so close to both my co-driver, who's a mechanic by trade, and the vehicle's builder.
'We've had many other helpers too. I trialled for many, many years with the Northern Counties Off Road Trials Club and went on to do winch challenges, and I've made some very good friends along the way. We all have road-going off-roaders too, so we do lots of green laning as well. Off-roading is as much a social thing to me as a hobby. I've met most of my
best friends through it – my co-driver was even my best man!'
On that subject, Danny's wife gets the biggest vote of thanks 'for letting me bankrupt us, all for a few trophies and a smiling husband.' Simon 'the coilover man' Davis of SJD Off-Road gets a shout too, for being 'the nicest and most helpful bloke I have ever met in the industry,' and Paul Lundstrom at West Coast Off Road Centre 'has been a good friend over my off-road career. We've been in many scrapes together – it's his fault I'm skint!'
Skint? Bankrupt? Oh yes, didn't we mention? In a sport where there's no shortage of nay-sayers willing to slate anyone who's done well by dismissing their truck as a rich man's toy, what you're looking at here is possibly the ultimate example of the built-not-bought ethos. For sure, there's a good bit of money in it, and Danny was only able to make the truck happen because friends like James and Graham were so generous with their time, but he's had to keep it sensible throughout the build. That Lexus engine, for example, is no big-buck wonder from out of a crate: no, it's a 160,000-miler hooked out of an old nail he then sold on for scrap, making his money back on it in the process.
No wonder Danny took such pleasure at KOVQ in beating a number of trucks built to far higher budgets. This issue of TOR is published on the day King of the Valleys itself starts, so by the time you read this there's a strong chance that you'll know if he kept that up in the main event itself, but whatever happens this kind of competition is where he sees his future as an off-roader. 'The KOV concept is not one that was in my mind at the start of the build,' he admits. 'But after trying it, I'm hooked. We're hoping the sport really develops in that direction.'
Talking of development, is this the finished article we're looking at here? 'Fiddle brakes eluded the final build,' Danny says, 'so they will feature in the future. I want to add a supercharger when we get the funds, too. But that's about it really.'  The Lexus motor is famous for the amount of power it's capable of producing with a blower – just as the gearbox is renowned for being able to take it. Winning the KOV Qualifier must have felt like the end of a journey for Danny and Graham – but in reality, it's more like a beginning.
Where will it lead? We'd expect this truck to be among the front-runners at KOV itself (and we'll say that with confidence even though you may already know if we're right or wrong).
It's still too new for anyone to say it's 100% proven, but winning at Kirton on its first event laid down one hell of a marker. It looks like a trophy winner, and it drives for all the world like one too. And whenever it does bring home the gongs, we can say for sure that Danny will be one of the most popular winners anywhere on the off-road circuit.
'Anything you'd have done differently?' we ask him as the build story comes to an end. 'I'd have robbed a bank first!' John Wasley has a lot to answer for – and a lot, really a lot, to be proud of.
BUGGY, GIGGLEPIN WINCH, MAXXIS TREPADORS, BAILEY MORRIS PROPS, FOA SUSPENSION, BALLISTIC A-FRAME BALL JOINT, WARN 8274, DELTA-TEK AIR FREESPOOL, GOODWINCH TURBO POWER, OPTIMA YELLOW-TOP
Share this article