The Accidental Off-Roader
Originally Published: July 2014
Words: Paul Looe
Pictures: Harry Hamm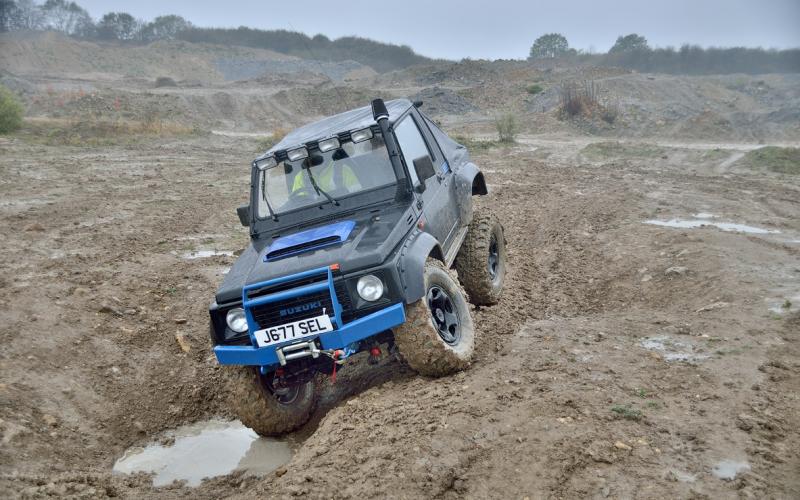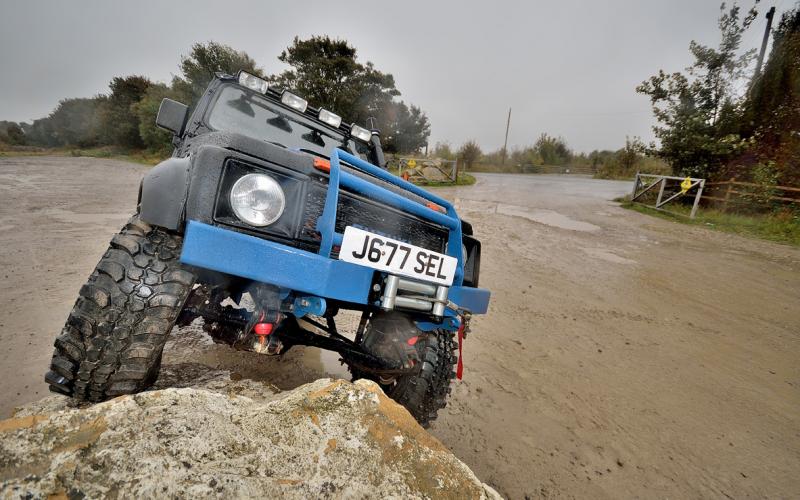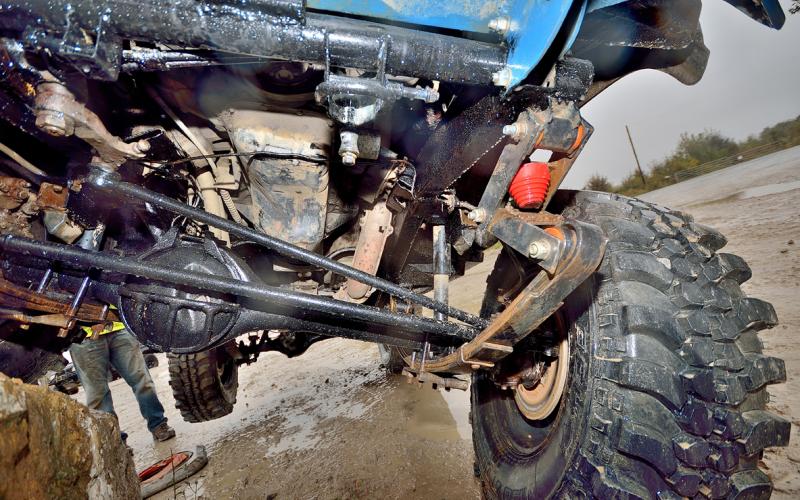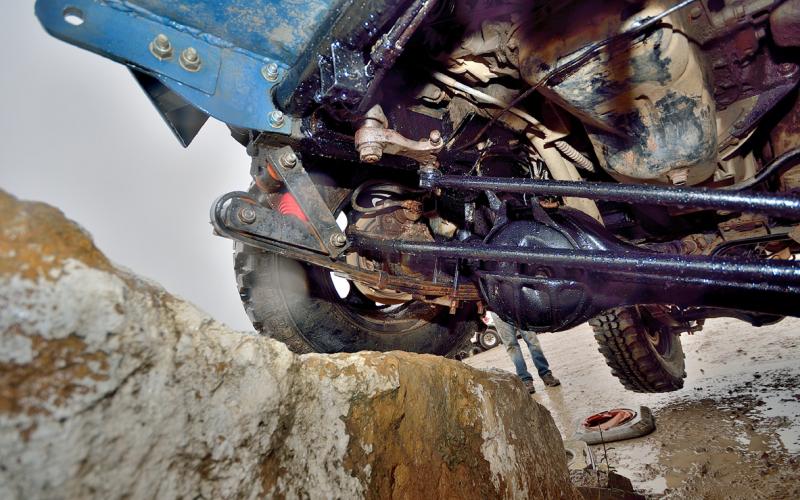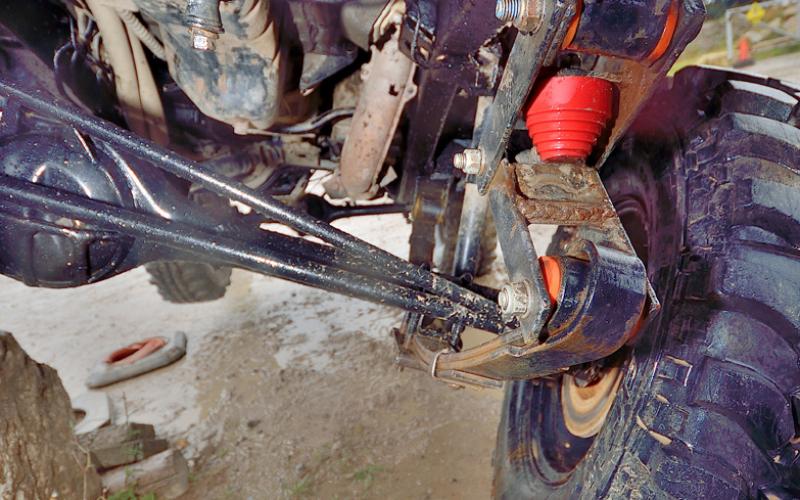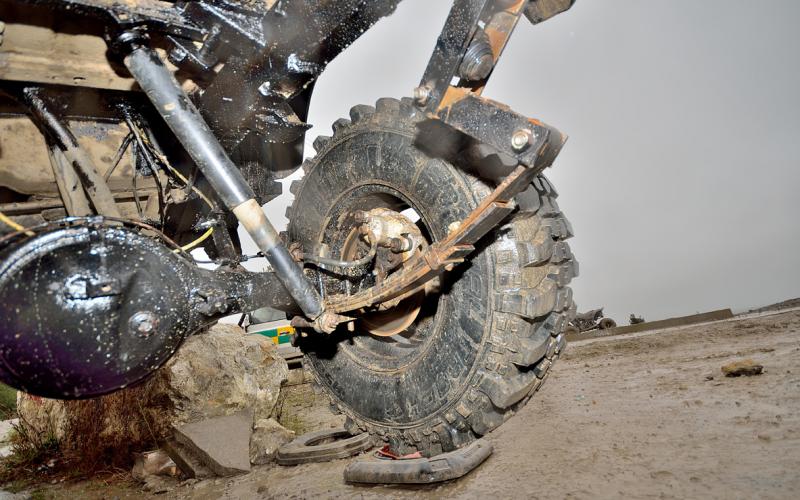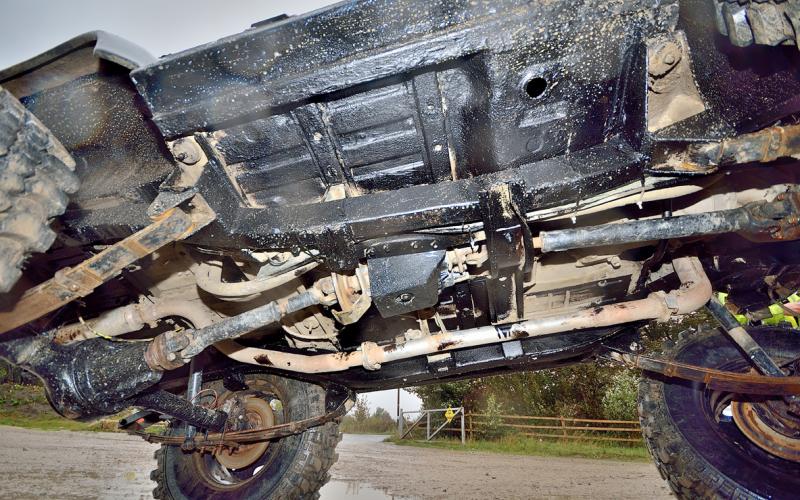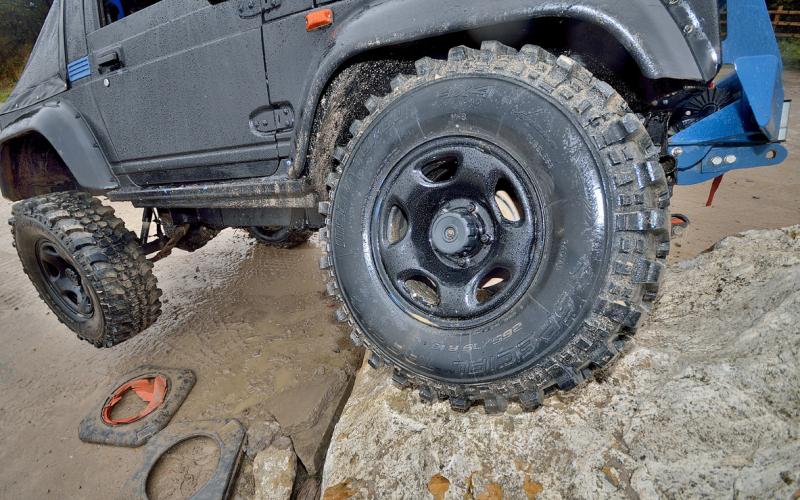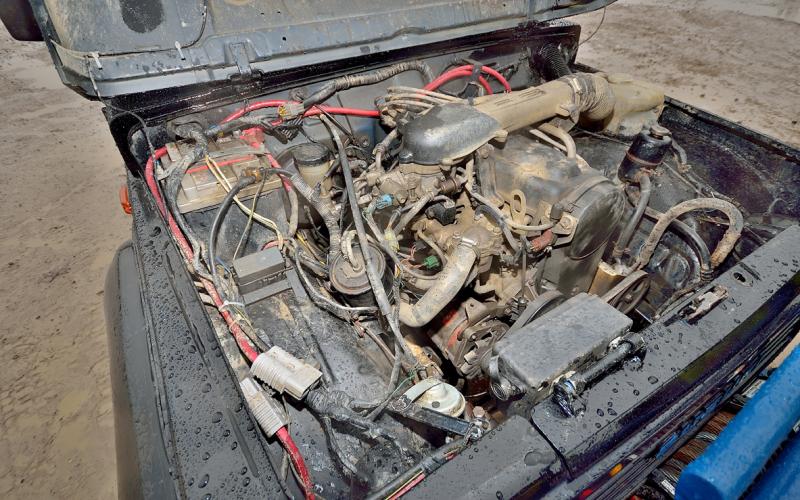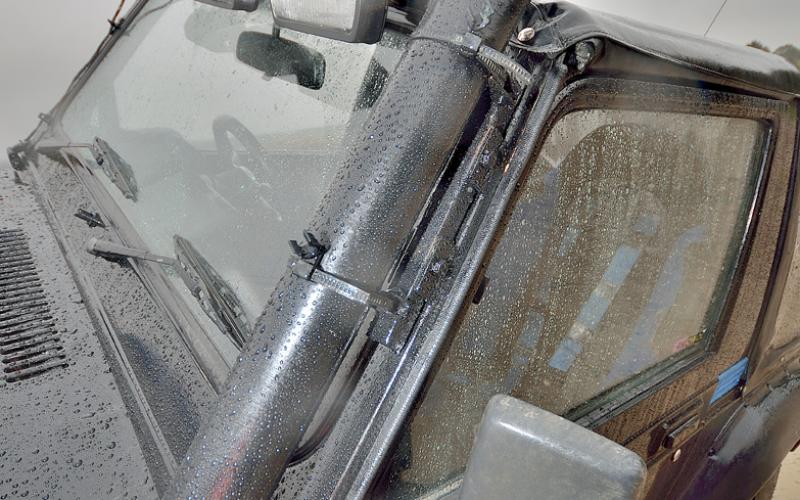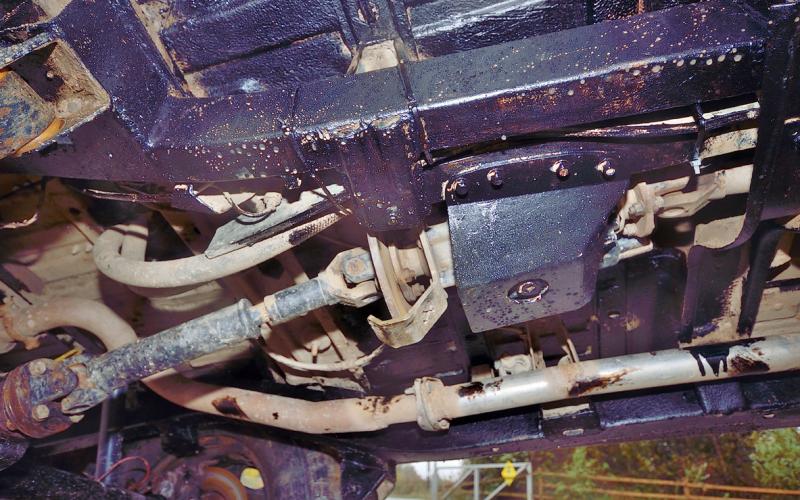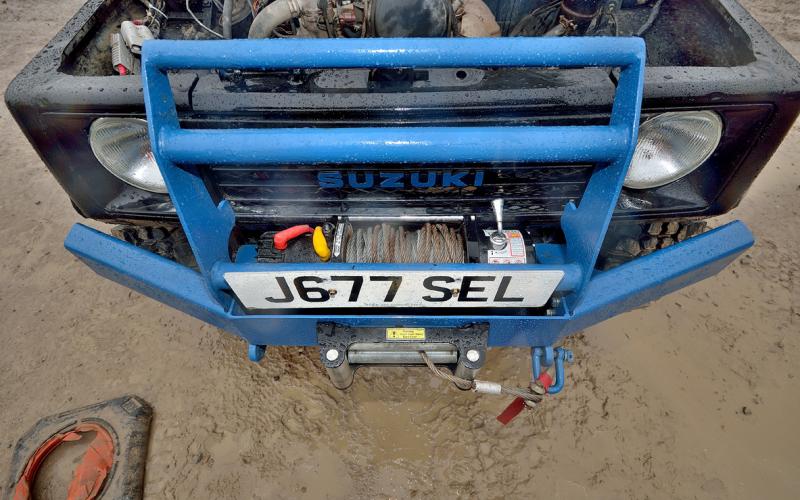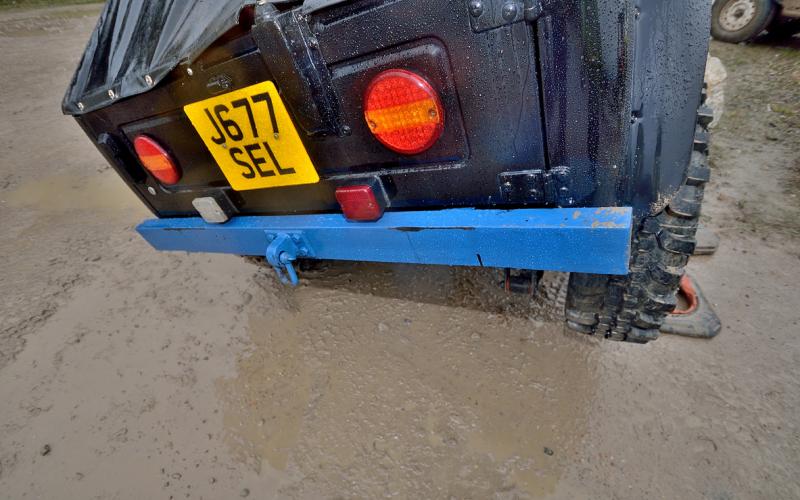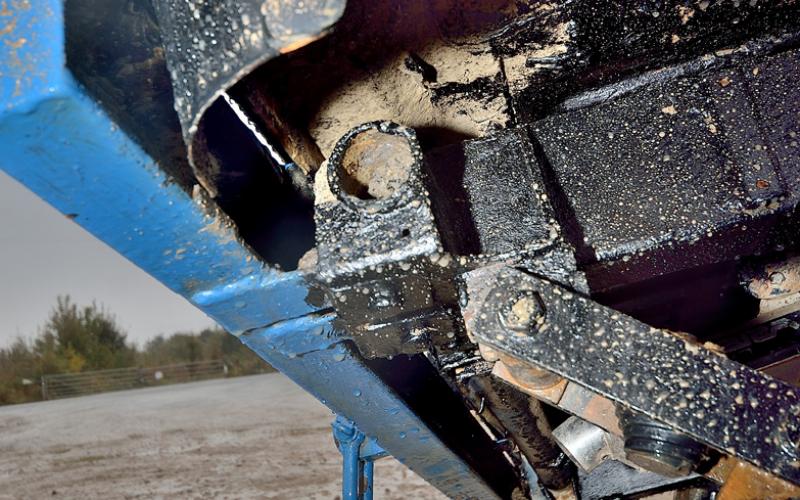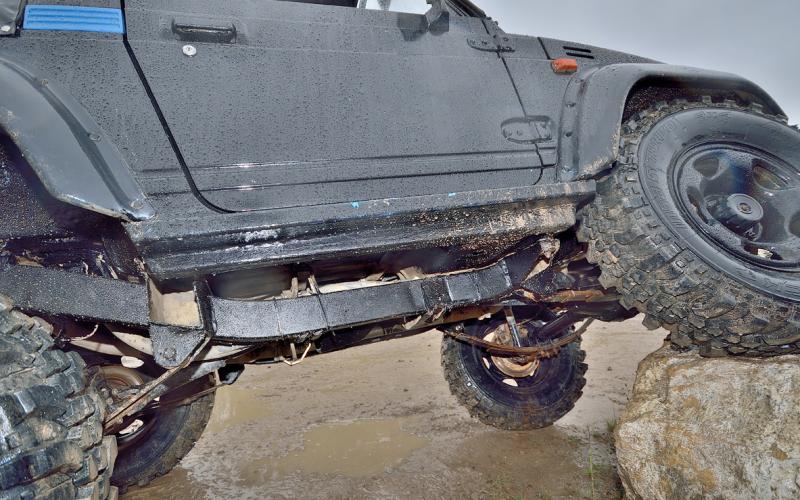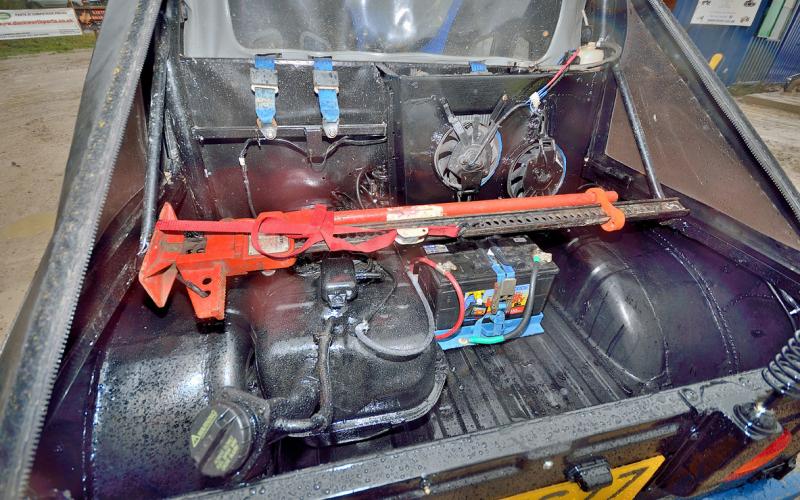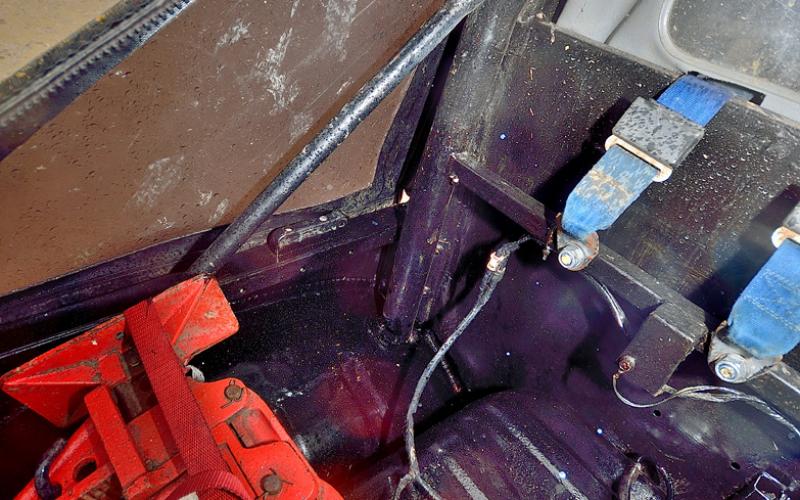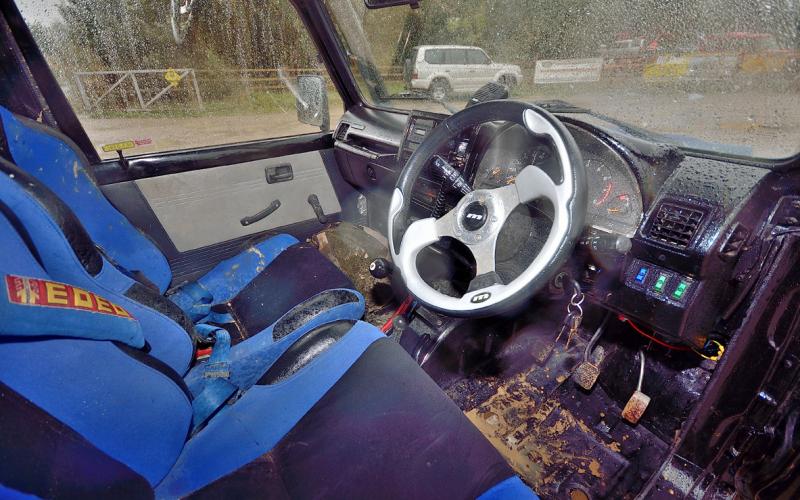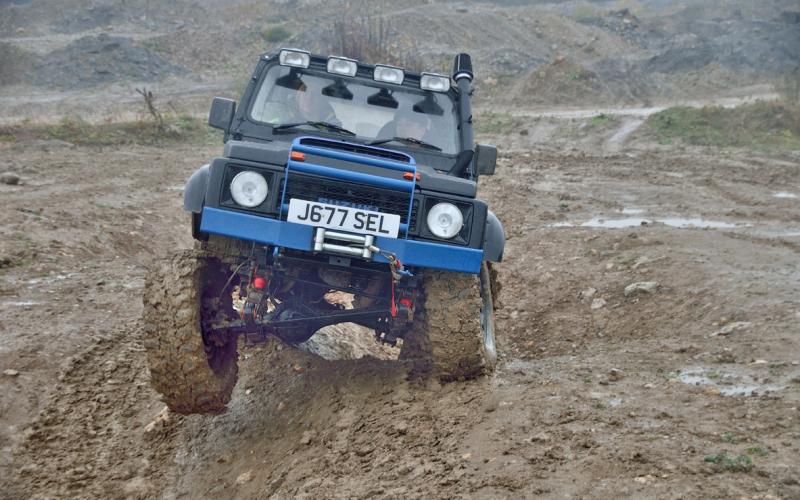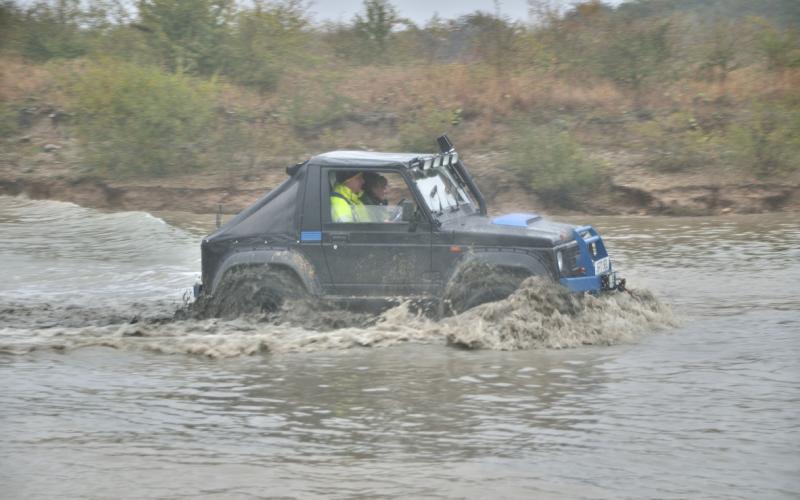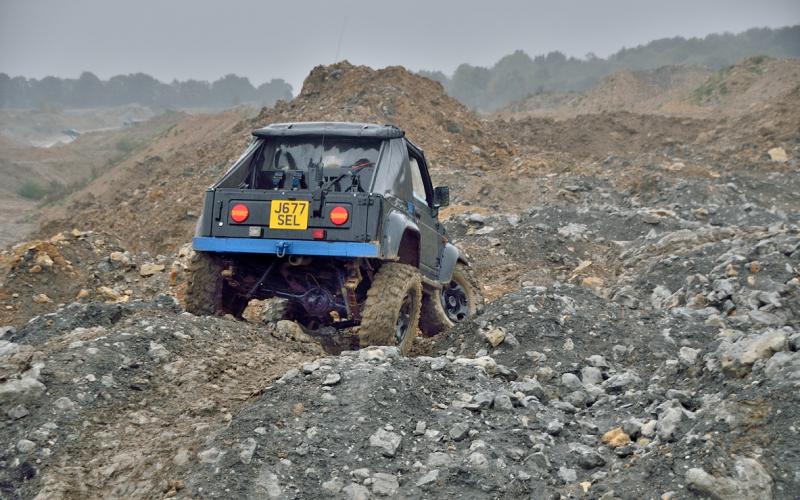 <
>
Steve Eyre bought his Samurai to be a daily driver and says he got into off-roading by accident. He also says he's rubbish at welding and started out with no idea of what he was doing. You don't need to spend much time looking at the vehicle before you start thinking that actually, he might just be hiding his light under a bushel.
I think I've pretty much just shoehorned a Vitara into a Samurai,' says Steve Eyre. 'But I love it and that's all that counts.'
By his own admission, Steve is his own worst critic. 'I'm not really sure my little Samtara is worthy of being in a magazine,' he says. 'But there again, I always see the bad bits of what I've done. My welding is still rubbish!'
Not dissimilar to a lot of the people you see out and about, then. Except that a lot of them are convinced they're welding gods.
But wait up, what was that? 'Samtara?' Is this a model we've never heard of before?
No. It's what happens when you take a Samurai and crash it into a Vitara. In case you didn't realise, this is a good thing. A good thing with a Suzuki badge on it. So, a very good thing.
Obviously, Steve hasn't actually crashed any Samurais and Vitaras into each other here. But there is a great deal of the accidental about his truck nonetheless.
'I bought it as a standard vehicle from a mate at work,' he says. 'He hates what I've done to it. It was meant to be my daily driver, but then I got into off-roading by accident.'
How does one get into off-roading by accident, we wonder? Aside from by losing control and going straight on at a corner or something like that, obviously. Steve doesn't elaborate, aside from to explain that through whatever mysterious series of events it was, he found himself at Frickley driving his newly purchased Samurai in completely standard form. 'It just bellied out everywhere. It was rubbish.'
Now, given that all this was supposed to be an accident, you'd think that most people would put it down to experience and resolve not to do it again. But Steve has a much better developed sense of adventure than that. So he decided that what he needed to do was fit the Samurai with bigger tyres.
'That was all I wanted to do,' he reflects. 'I got a bit carried away with it… And it's horrible on the road now…'
And amen to that. If it wasn't for people getting carried away and creating vehicles that are horrible on the road, the world would be a far poorer place. Especially when they're making those same vehicles better off-road in the process.
And that's very much what Steve set about doing. He joined Yorkshire Suzuki (www.yorkshire-suzuki.co.uk) and started working out where he was meant to be going by listening to people who'd already been there. 'I do all my own spannering, but I've had help from most of the regulars at Yorkshire Suzuki. I had no idea what I was doing when I started – thanks should go to Rich (Vitara Mad), Scotty, Jon and Wilky, Daz… most of them, really.'
There's been a few vehicles from Yorkshire Suzuki in TOR over the last six months or so, and a common feature of all of them is that the club's members are forever helping each other out in the workshop, sharing skills and passing on knowledge. They're a good crew, and Steve fell on his feet by getting in with them.
They've also got a good sense of humour about what they do. Darrell Craven, whose Vitara was in our December 2013 issue, joked that his tidy looking handiwork was the result of being not much use with a welder but brilliant with a grinder. And you can see why Steve fits in so well. 'I used the clocks from the donor Vitara I used. It was a right laugh fitting an oval clock binnacle into a rectangular hole in the dashboard! It looks okay, though, for a first attempt using chicken wire, glass fibre and filler!'
Now, Steve mentioned a donor Vitara there, and indeed it was the first thing he said at the top of the story, so let's delve deeper. There's no shortage of tried and trusted Samurai modifications that use Vitara bits (and vice versa, indeed), so what's the crack here?
Basically, almost everyone who sorts out a Sammy does something about its engine, and what Steve did involved throwing it away for a Vitara 1.6 SPi unit. A good start, and to be honest everything else Vitara-sourced stems from there. Like the PAS, for example, and by association the steering column – and therefore the switchgear on it.
Which brings us to a subject that makes most vehicle builders shudder. Welding stuff? Love it. Big spanners? Give me more. Wiring? Mummy…
'The wiring loom is from the same donor Vitara that I got the engine out of,' says Steve. Okay, nothing too frightening so far. ' I needed the ECU anyway as it's single-point injection. I stripped the loom, removed what I dared, modified some bits so that everything would still work (like the heater and wiper motor), wrapped what was left with insulation tape and shoehorned it all into the Sammy.
'Once it was stripped out, it was quite straightforward really. Most of the wires for the Vitara and the Samurai are the same colours. It looked scary as hell when I first started, though, and it was all laid out on the garage floor. Flipping wires everywhere. Thank you Mr Haynes for your wonderful manual!' Ah, that'll be the secret then…
After all that, fitting a second battery under the rear-mounted radiator and wiring in an Anderson connector to isolate the winch sounds like a five-minute job. The winch in question is 'a 13,000lb Yeti, I think' which Steve bought second-hand. And guess what? It didn't work, so he had to renew the solenoid pack and rewire it all. You can see a theme developing, right?
Going back to another theme, the winch sits on a bumper Steve made himself. 'A work of art, I think you'll find. Not. I'm not a proper welder. But I'm proud of it!'
For someone who says he fell into this scene by accident and started off without a clue, Steve has definitely picked up a lot of knowledge in a short time. He's ticked a lot of 'build wisdom' boxes with the vehicle, with mods ranging from low-ratio diffs and a Rockwatt tranny to disc brakes and that rear-mounted rad. He's even managed to tap into the current off-road zeitgeist by doing a virtual lift, cutting out the arches and dressing them with Land Rover extensions to make space for his 265/75R16 Insa Turbo Special Tracks.
And what of the future? He's still learning, he says, but when he tells you what he plans to do next it's the sort of job a lot of people would look at as the pinnacle of their life's achievements in the workshop.
'I'm going to fit coil springs for the suspension, instead of leaf springs. I broke a rear leaf last time out at Frickley, so I've got a standard one bodged in at the moment.
'I've started collecting some bits to do the conversion. I'm going to do it myself, obviously, using some Land Rover front radius arms, Vitara springs and spring seats, and I'll make the rest. I just need to learn how coil suspension actually works!'
We speak to a lot of off-roaders about the vehicles they've built, and we're used to the type of person who guffs on endlessly about how great they are. Most are a lot more modest, but Steve sets new standards for taking the mickey out of himself. Deep down, we think, he knows he's okay to let his truck speak for itself.
SJ, INSA TURBO SPECIAL TRACKS, X-ENG X-BRAKE, ROCKWATT ROCK BUCKET, D-FLEX SHACKLES, DIY SNORKEL
Share this article