Not Born To Follow
Originally Published: April 2014
Words: Dan Fenn
Pictures: Dan Fenn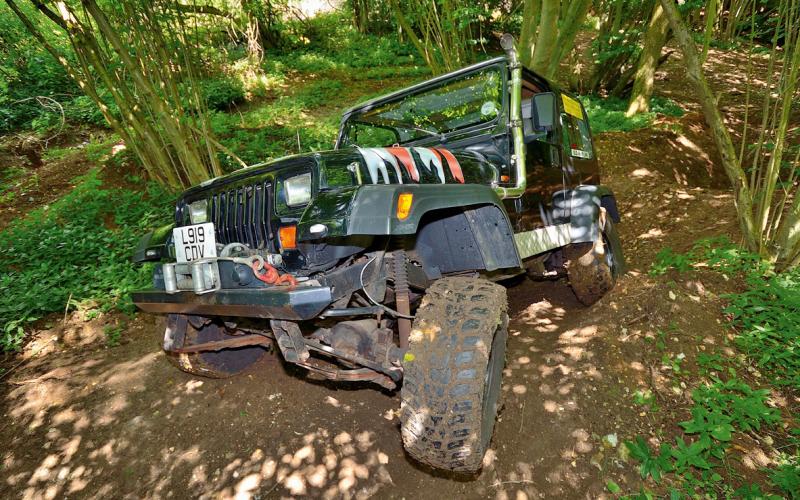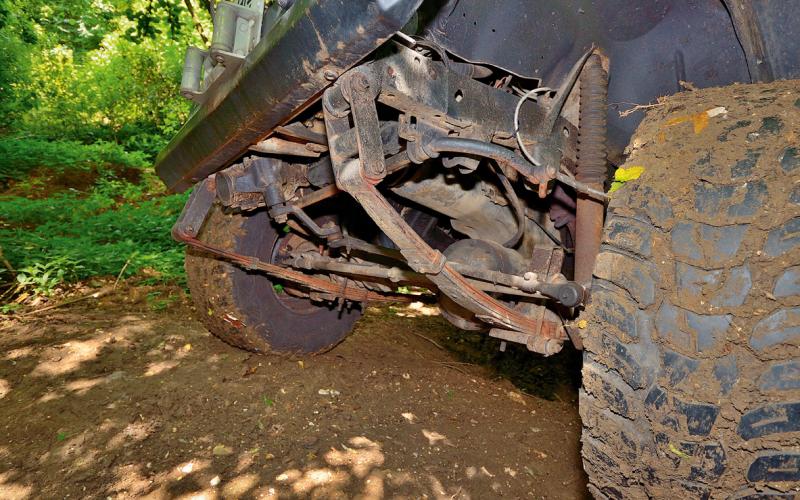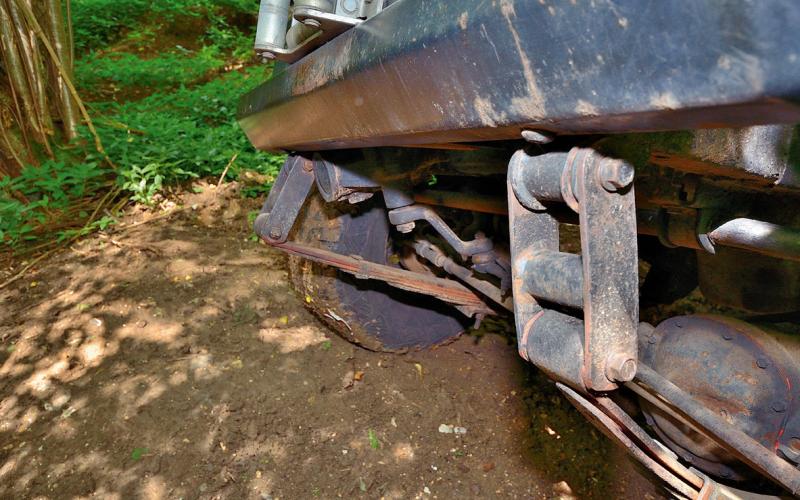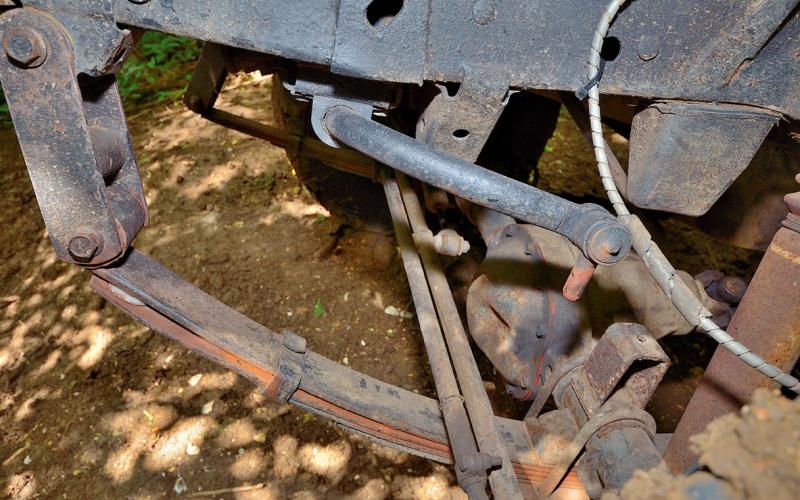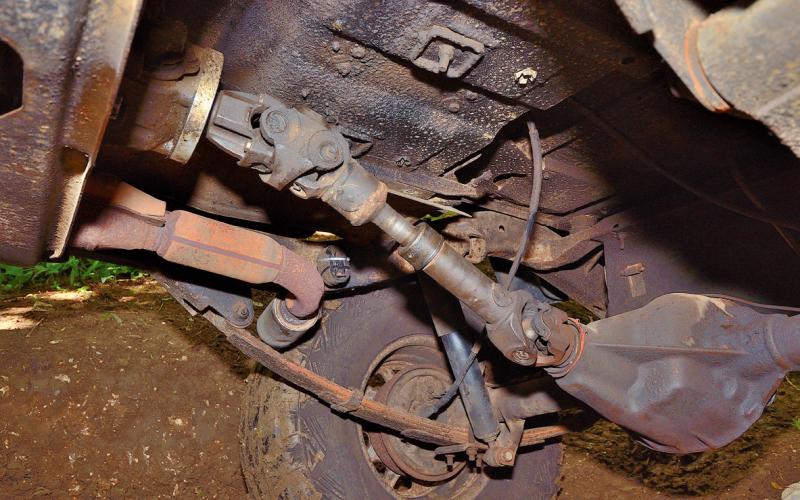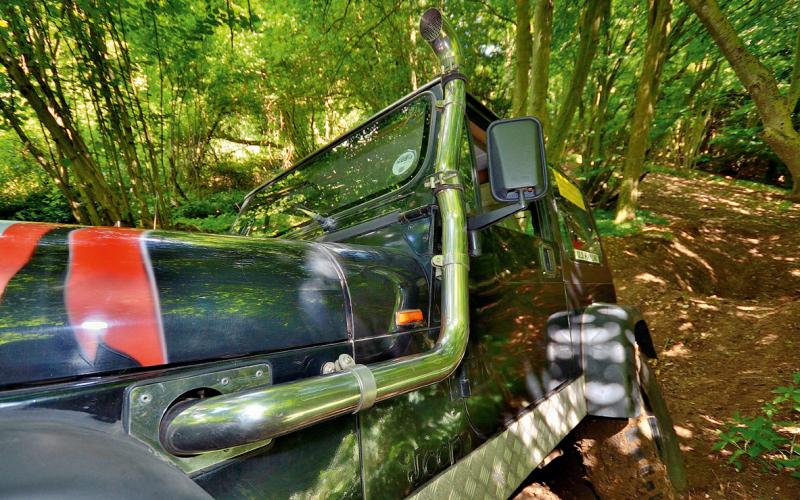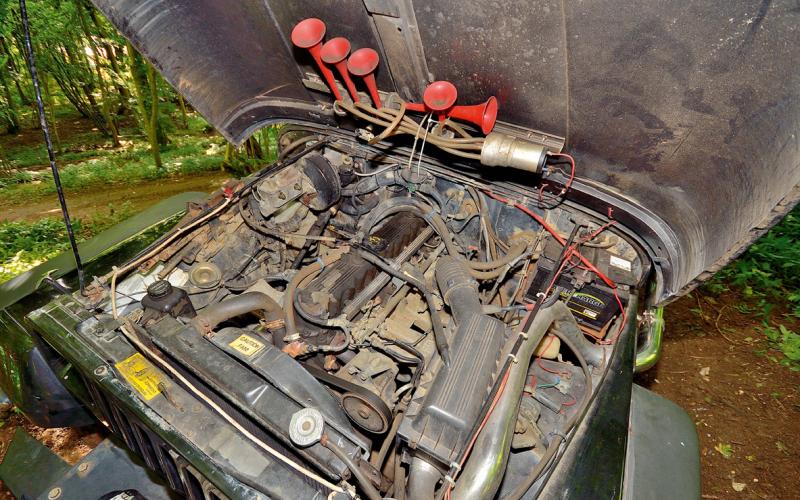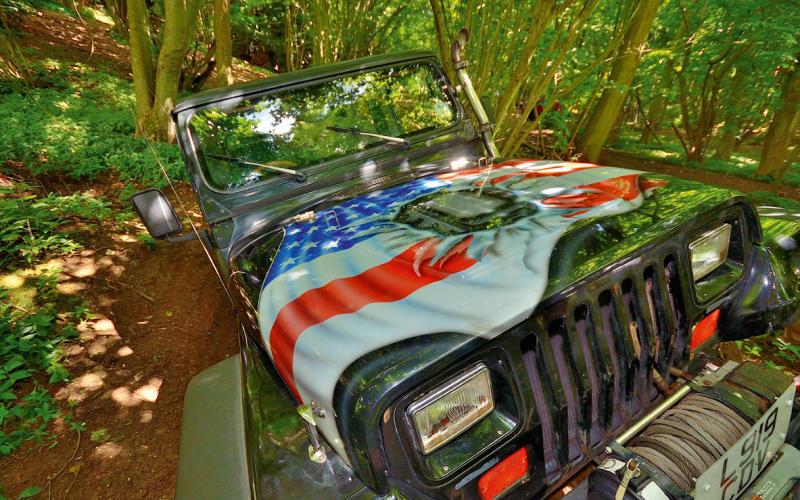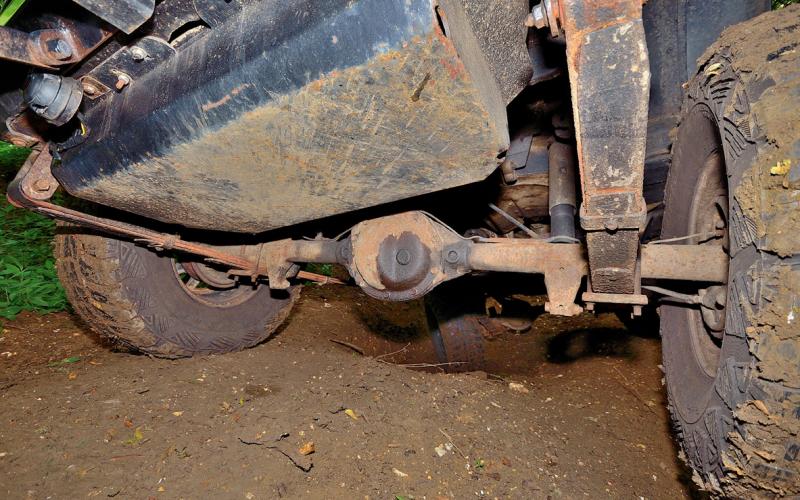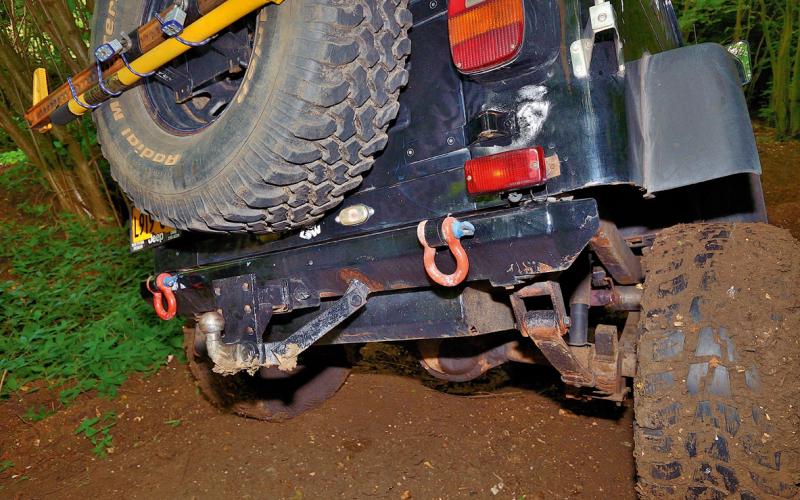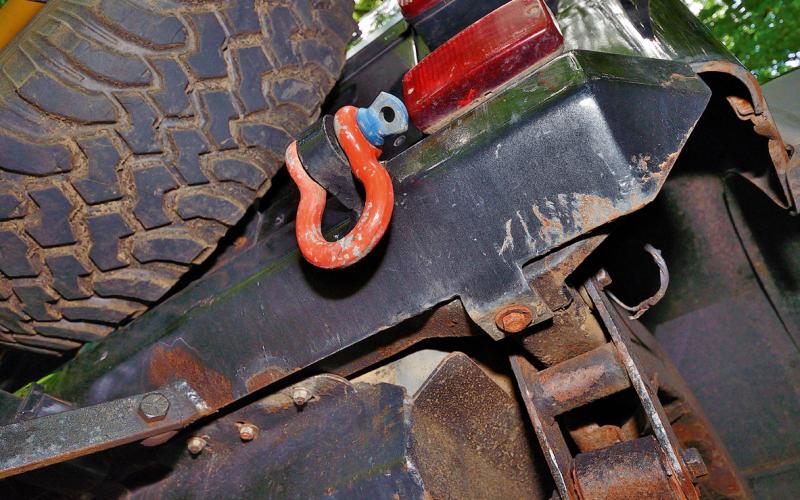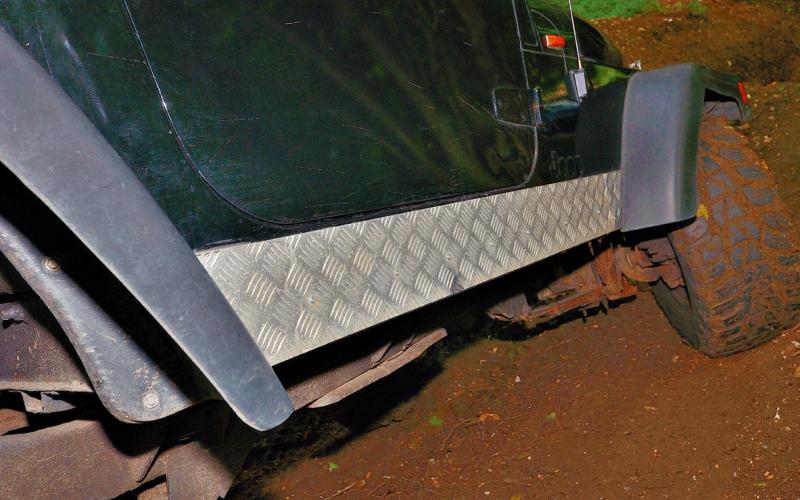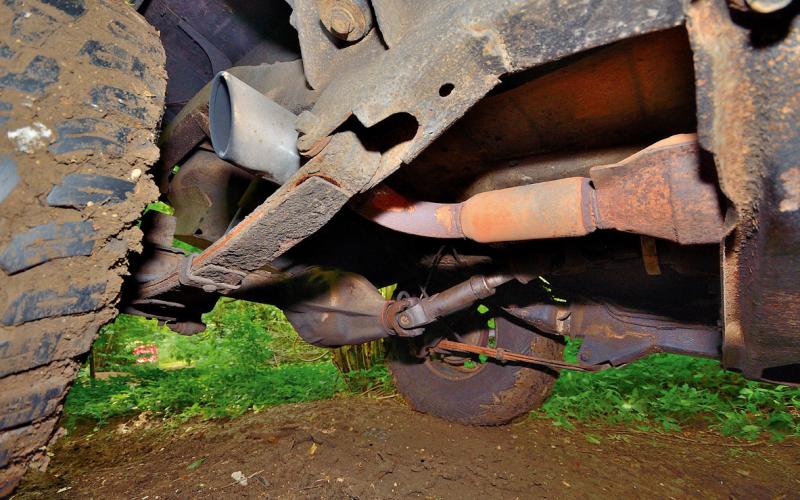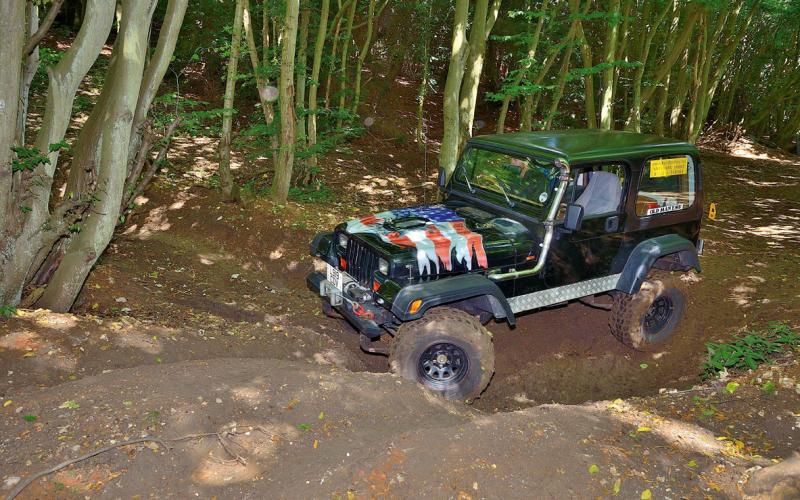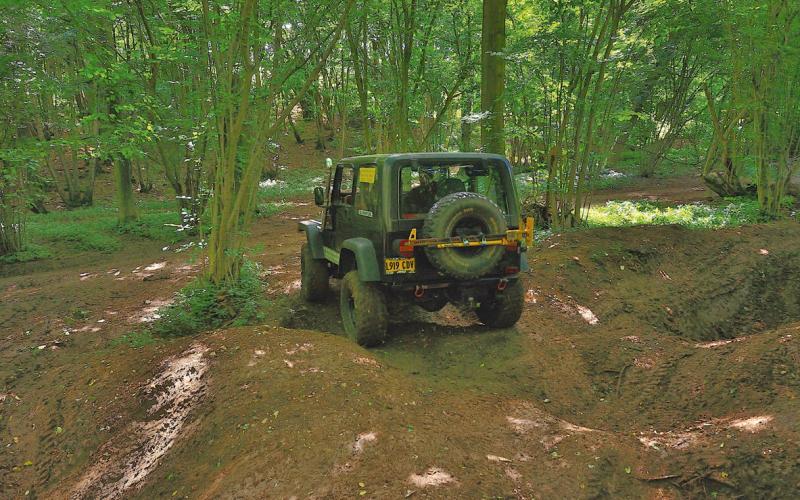 <
>
There are plenty of modified Jeep Wranglers in the world – even in the UK, if you go looking. Not many of them are YJs, though, and fewer still have airbrushed bodywork to go with their off-road prep. Narrow it down still further to ones that are also being built for full-scale overland expeditions, and you end up with… well, Rob Spicer.
Rob Spicer's choice of off-road ride defies convention in a whole lot of ways. For starters, it's a Jeep, which already puts him in a minority on the UK scene. Then, it's a YJ Wrangler – older and rarer than even the TJ that came straight after it, let alone the more recent JK, as well as being leaf-sprung.
On top of that, Rob's long-term plan for the vehicle involves overland travel. Yes, all the way across Africa in a Wrangler – a 4x4 whose capacity for load-carrying is so small it's almost absurd. Oh, and there's an airbrushed American flag on its hood.
You can almost hear the off-road traditionalists grinding their teeth. Well, you could if they weren't drowned out by the musical air horns mounted beneath that star-spangled bonnet.
Yes, this Wrangler definitely has a few trappings of what you might call the typical pose truck. But that doesn't mean it's not a proper off-roader as well. Many Brits would sooner chew their own arm off than drive a 4x4 that looks as good as it goes, but Rob's not like that. He's proud of the fact that his Jeep looks the part – and as time goes by, he's making it ever-more capable of flying the flag in the sort of places other trucks (however ragged and scratched to death they might be) simply can't get to.
Another reason why Rob's vehicle isn't your typical British off-roader is that he's not British. Hailing from South Africa, he started out on the 4x4 trail behind the wheel of an Isuzu Frontier – that's what the Vauxhall Frontera was called down there. So it's no great surprise that here in the UK, his introduction to the scene came from, sure enough, the guys at the Frontera Owners' Group, courtesy of a weekend's green laning in North Wales.
Since then, he's had so many Fronteras that he breaks the list down into A-Series and B-series models. The former have come and gone in 2.0 and 2.8 TD Sport form, as well as a 2.4 Estate, then there's also been 2.2 and 3.2 V6 versions of the newer version.
He also had another Jeep YJ Wrangler, as well as a number of Land Rover Freelanders. 'Rubbish things,' he says now.
Then finally it was time for the truck you see here. Actually, what he bought was some way short of the truck you see here, because it didn't have any axles on it, but you know what we mean. Rob took it on with a view to creating a vehicle he could one day drive home to South Africa and have as his car there, and with the help of Greg from the Frontera brigade he got down to putting together a plan.
This involves fitting no less radical a rear axle than one from a Mercedes G-Wagen in place of the original Dana 35, which isn't exactly famed for its strength at the most extreme end of the off-road spectrum. This brings with it a factory-fitted hydraulic locker, as well as a 4.88:1 diff ratio, which will be matched by a ring and pinion conversion out front. The Dana 30 up there will get a set of hardcore halfshafts at the same time, as well as a locker of its own. Rob reckons the Aussie Locker option is in pole position here, though Jeep being Jeep there's no shortage of alternatives if you don't mind shopping around on a global scale.
He's also planning to fit an internal-external roll cage, with a rack up top which will be extendable all the way to the front of the bonnet for long overland trip. The phrase 'quite a rig' comes to mind, not least because he's planning to get the whole set-up theme-painted as well. Suffice to say that when he comes back to his truck after a day's hiking in the Ngorogoro Crater, he's unlikely to find himself getting confused by seeing another one just the same sitting next to it in the car park.
What's he fitting it all on to? Well, aside from explaining that its axles were off because its previous owner intended to extend its wheelbase (which also explains why he's had to remake the rear wheelarches), Rob admits to not knowing a great deal of the vehicle's history. Much of the work had already been done by the time he bought it, so when he put the axles back in place he did so using a +4" Rough Country lift kit featuring higher-arched springs, longer shocks and extended shackles.
That creates room for a set of 33x12.50R15 Kumho KL71 muds (the spare is a BFGoodrich, which must confuse people), as well as calling for double-cardon props all round. When we took our pictures, the Jeep was still waiting for the front unit to be upgraded, but the back one was in place and doing a sterling job.
Turning them is a transfer box with a Teraflex 2Low kit, which allows the Jeep to crawl in low box while only driving the rear wheels – very useful indeed for manoeuvrability on terrain that's high on traction but still needs very precise control. While this seems to contradict the whole principle of four-wheel drive, once the new axle with the locking back diff is in place it'll allow the Wrangler to do pretty much anything short of full-on hardcore mud-warfare while the front is left alone to steer.
Upstream of that is the original 4.0 straight-six petrol engine, which has been left completely alone – as it should be, because it's a good, strong unit in factory trim and almost never goes wrong. It breathes through a custom stainless steel snorkel, which is quite the work of art for a home-brew – though with its top fixed in the forward position and just an open grillle to keep things other than air from being sucked in, you could see it wanting a bit of a fettle prior to taking on the equatorial dust.
Driving the whole way across Africa is never less than a brave thing to take on, and doing it in a vehicle as unconventional as this is braver still. Expedition gurus say to do it in a truck with lots of luggage space, one that's common in the regions where you're going and one that's as close as possible to standard, so Rob's flying in the face of conventional wisdom in a whole lot of ways.
Do the same people say not to do it in a truck with a decorative airbrushed paint scheme? Probably not, though only because they didn't think anyone ever would.
No doubt they'd get their grumpy on about those air-horns, too. But it all adds to the sense of fun that surrounds this truck. It might defy convention, but Rob's YJ makes you smile. And when you're travelling halfway across the world, that counts for more than anything else.
DIY BUMPER, WRANGLER, ROUGH COUNTRY SUSPENSION, DIY SNORKEL, YJ
Share this article