Qt Launches Performance Lift Kit
Originally Published: February 2013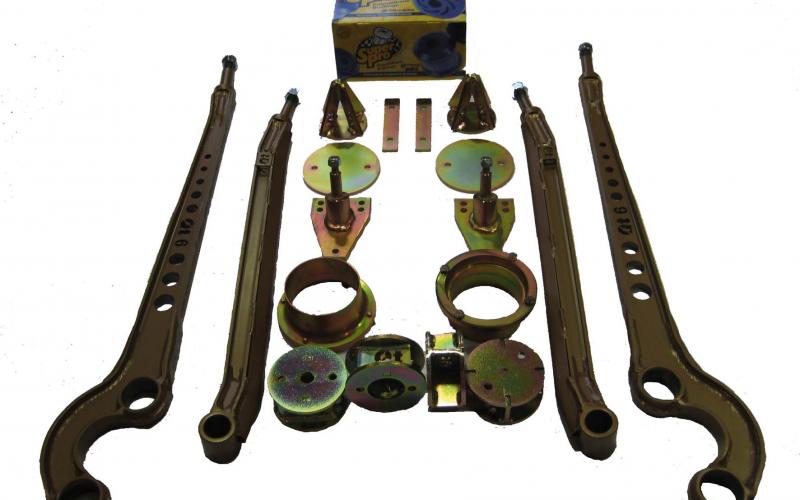 <
>
Qt Services has launched a new 2" (50mm) Performance Lift Kit for Land Rover Defenders and the like. This uses spacers front and rear, with the former also lifting the vehicle's dampers.
At the back, the shocks sit on 2" drop top mounts, matching the lift without, says Qt, forcing you to shell out on expensive long-travel units. The kit also includes a pair of lightweight 3-degree castor-correction radius arms up front, as well as heavy duty cranked trailing arms at the back which increase axle articulation while also reducing wear on the chassis bushes.
Front heavy-duty dislocation cones and rear reverse dislocation cones keep the springs in place when the terrain pushes the axle beyond its limits, and the kit's topped off by a highest-quality SuperPro polyurethane bush kit as fitted to Qt's Wildcat racers. As recommendations go, they don't come much higher than that.
The whole lot will set you back £762.00, which ain't bad for such a comprehensive kit – especially as that price includes VAT. 'Performance' and 'lift' are two words that don't normally go together, but if anyone can marry those two things together, Qt can.
LIFT KITS, POLYURETHANE BUSHES, QT SERVICES, WILDCAT, LAND ROVER DEFENDER, LAND ROVER, SHOCKS, SPRINGS
Share this article