The Off Road Less Travelled
Originally Published: October 2012
Words: Graham Scott
Pictures: Steve Taylor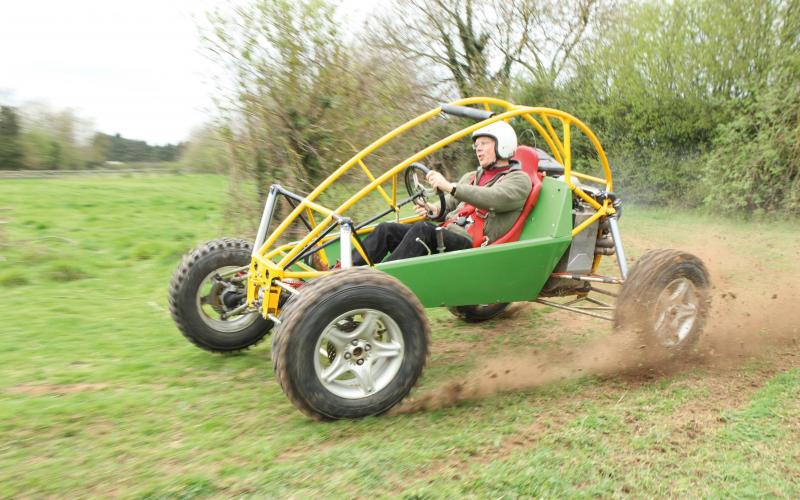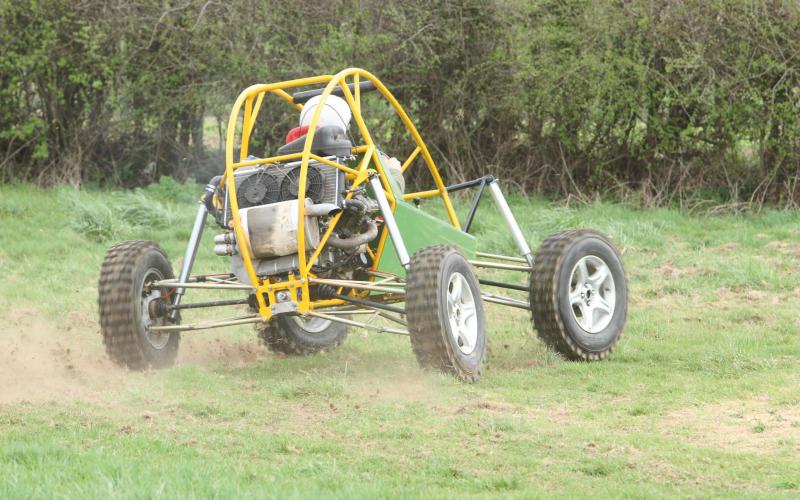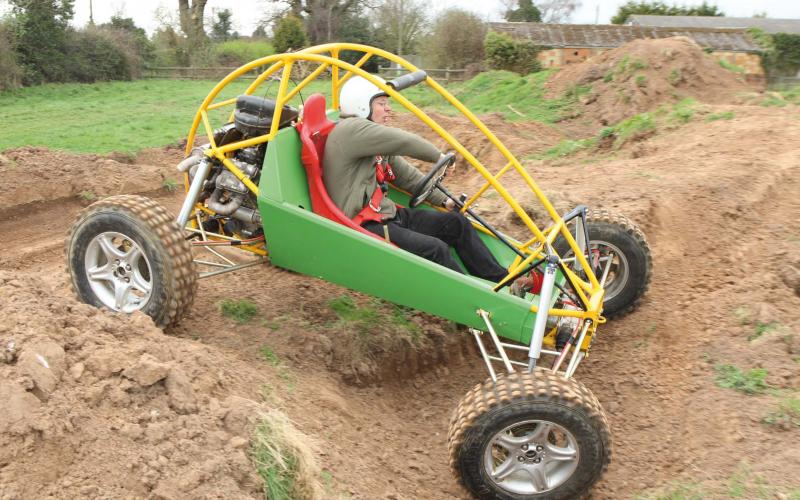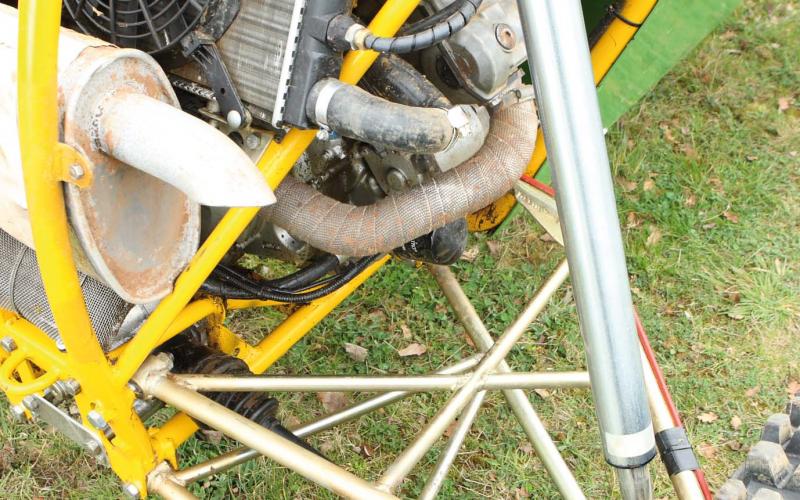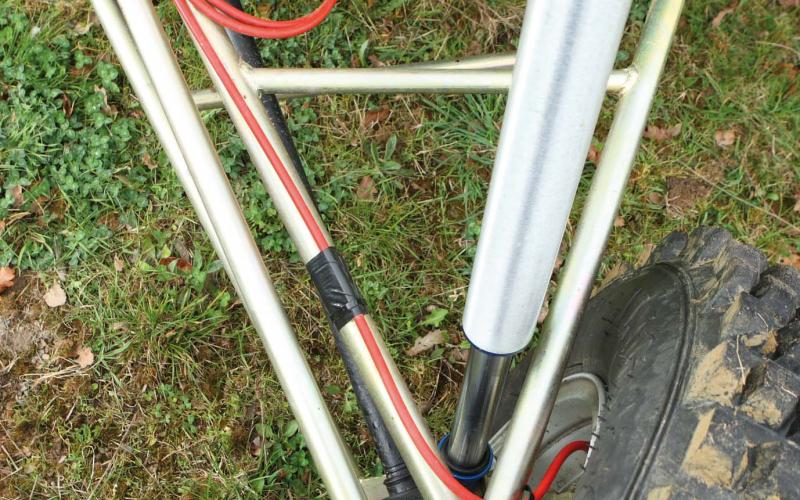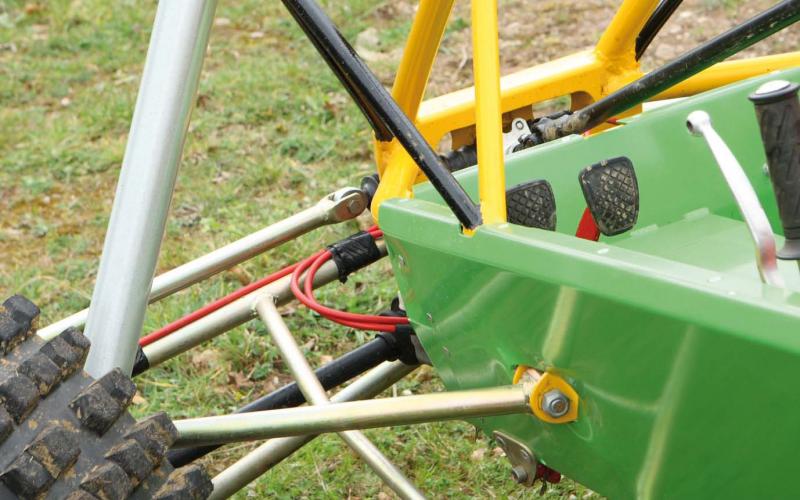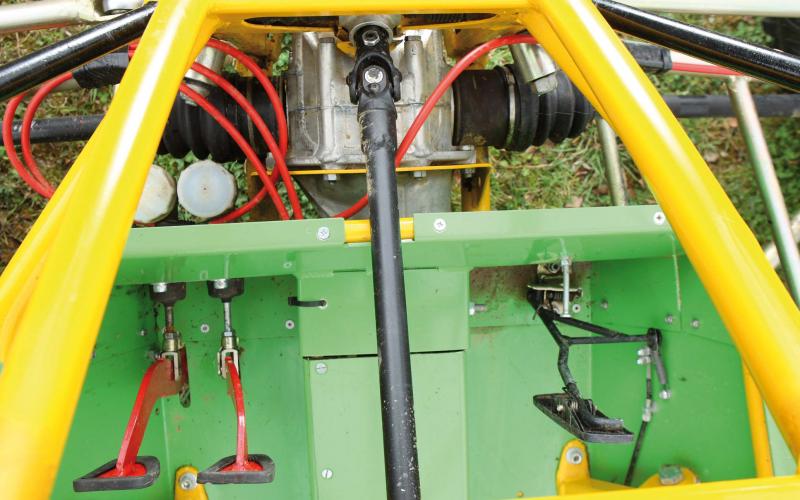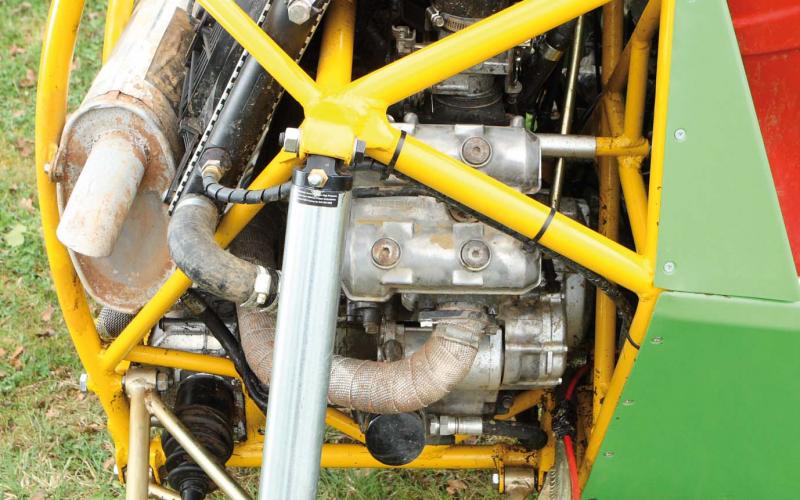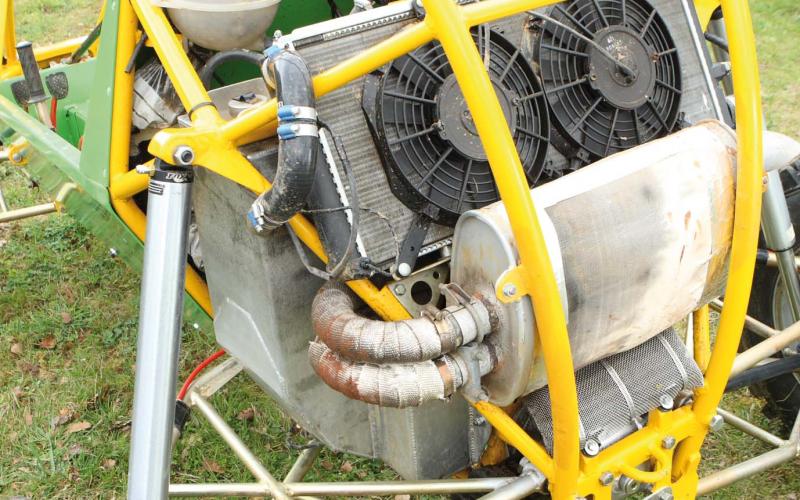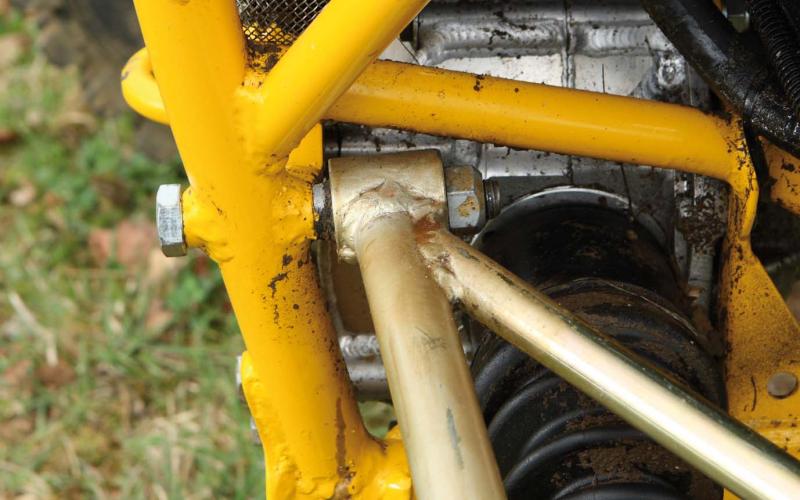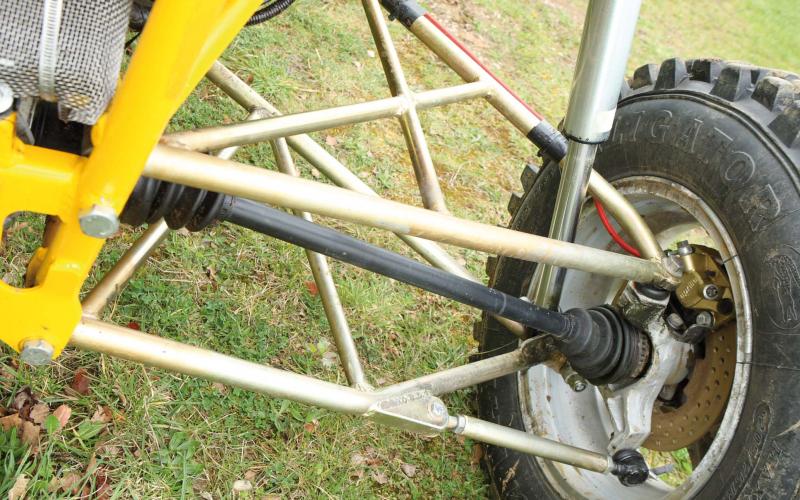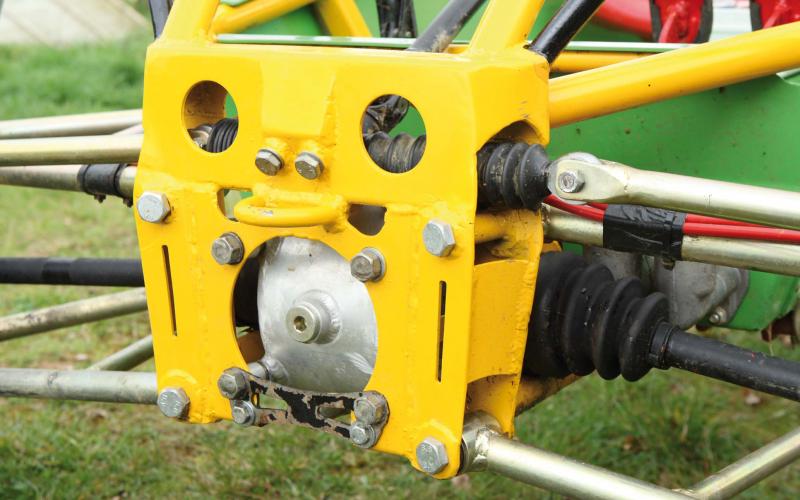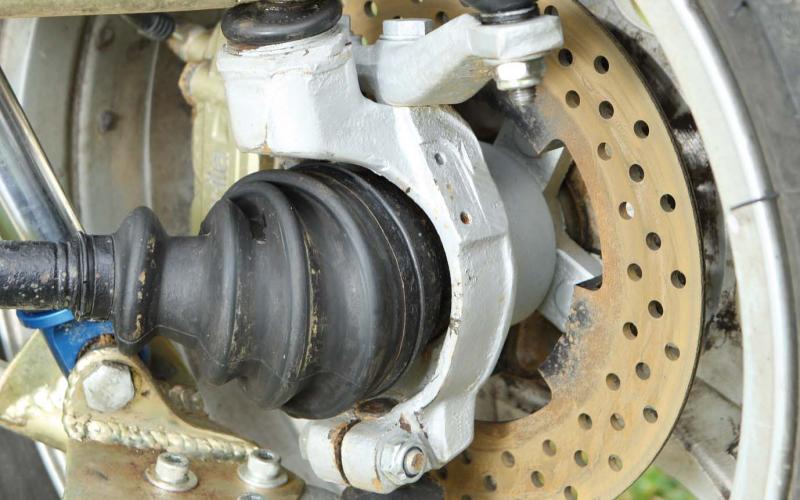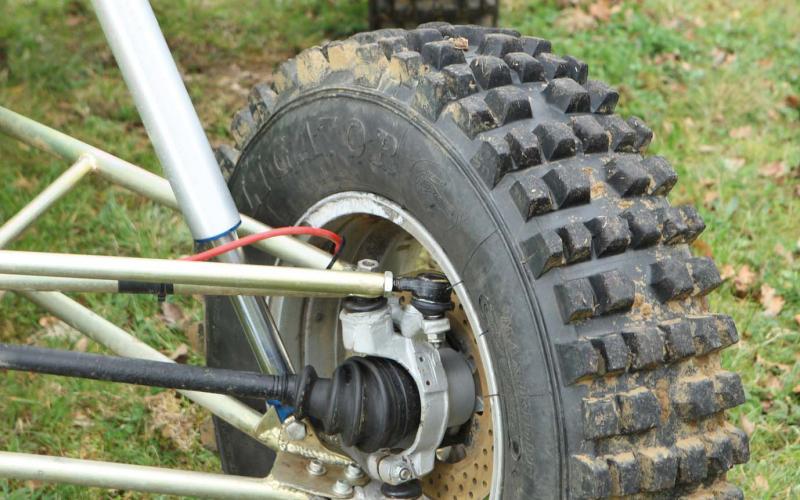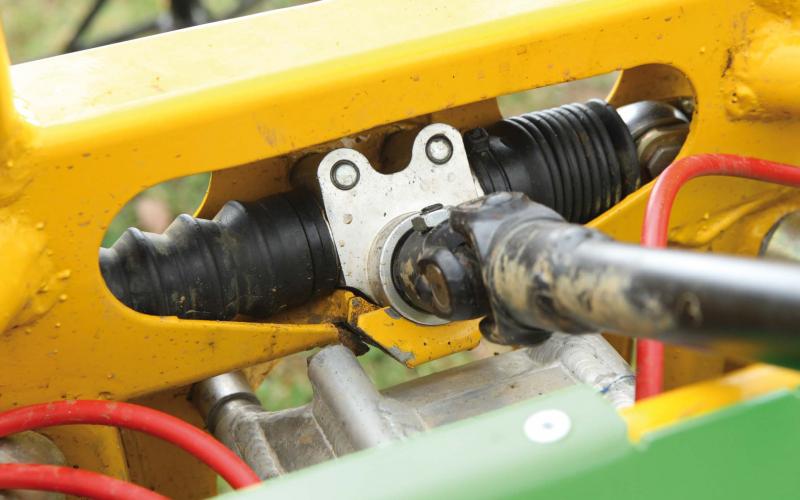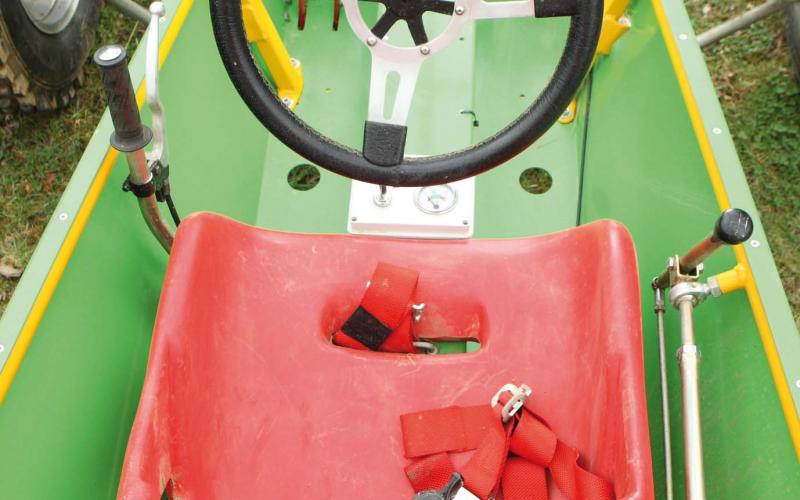 <
>
Mark Sealy does things his own way. He doesn't drive a modified off-roader, for example; he drives a scratch-built one. He's an engineering genius by trade, which helps. And his hobby? Well, he's an engineering genius there, too.
Thinking outside the box. That slogan pretty much sums up Mark Sealy. Coincidentally, it was also the slogan of an alternative funeral parlour in Brighton which made wicker coffins. Pure genius.
Mark clearly has little time for conventional thinking. And on the subject of genius, he is one. You can hear the frustration when he says: 'It's time to move the game on from two-ton Land Rovers.'
As well as playing in his own field with his buggies, he's also entered some MSA-sanctioned events. But again, the frustration shows: 'The scrutineering rules are so out of date, based on a Land Rover, that my vehicles are often turned away.' This isn't ALRC members we're talking about, with their own set of eligibility rules which certainly are based on Land Rovers, but general off-road clubs.
You can sort of sympathise with a scrutineer faced with one of Mark's creations. Where to start? Well, one starting point would be – no Land Rover parts. Instead we have representations from everyone from Suzuki to MG Rover. And the rest is basically Mark Sealy.
The idea behind the whole creation is his too. He wanted to build a sort of Honda Pilot buggy, with a motorbike engine, four-wheel drive and long-travel suspension.
He started from scratch, which probably involved a certain amount of head-scratching. On the other hand (not the hand doing the scratching), Mark is not unfamiliar with the world of engineering. He is the Engineering Director, Commercial Vehicle Sector, of Norgren, which is a global engineering giant working on everything from emission controls to innovative powertrains and chassis. That is not a lightweight job, so the buggies represented something of a return to fun, a chance to try things out, have a laugh.
Norgren makes a lot of the usual kind of noises about engineering 'solutions' to things and there's no doubt that, for Mark, this buggy represents at least one solution to the vexing issue of trying to go fast off-road without dragging a whole load of weight around. He's gone a lot further than simply angle-grinding bits off the chassis and fitting a trayback.
It started with a tub. He made an aluminium tub which he folded, bonded and riveted. The space frame and roll cage were made from 32mm CDS and are clearly designed with the possibility of severe rolling in mind, either side to side or end over end. The cage forms a solid defence and is also the mount for the engine in the rear and support for the tub. It's also really rather graceful the way it curves around the tub and over Mark – engineering elegance, there.
This soaring creation is also the mount for the suspension. Mark said he wanted long-travel suspension and long-travel suspension is what he's got. The classic and lightweight double-wishbone suspension in aluminium front and rear is mated to Fox nitrogen/air shocks. These long boys offer 14" at the rear and 12" at the front. Any wheel can be lifted by one metre before any other wheel leaves the ground. Impressive and really rather spider-like to look at.
Motive power is provided by Suzuki. In this magazine, that normally means four-pots from the Samurai or Vitara (or, if you're feeling adventurous, the Swift), but in this instance there's a big V-twin in the back. The TL1000 was a fine motorbike, a relic of when Suzuki was competing in the World Superbike Championship and they had classes for four and two-cylinder bikes. As a result you get this luscious motor, a 120bhp, six-speed, eight-valve V-twin with fuel injection, magnesium engine cases and all manner of high-tech goodies.
Mark turned it sideways and placed it behind the driver at shoulder height for best weight distribution. Before doing this he had considered his options. 'I needed a big V-twin for the packaging arrangement and this limits you to Harley-Davidson – no to the gearbox – or Aprilia or Moto Guzzi, which are both too expensive and too top-end. The Suzuki has a good torque curve and it's readily available. Mind you, I did blow the first one up after just a few weeks!'
Perhaps that's why there is a large radiator from a Peugeot 309 diesel very much in evidence on the rear.
From the engine, power goes directly to a heavily modified Jeep YJ410 transfer case. This retains the high-ratio box, but the low-ratio gear train is replaced by a pair of sprockets and a chain to provide a reverse gear. The selector offering two or four-wheel drive is retained, so he can have rear-wheel or four-wheel drive. It's pretty clever stuff.
From the transfer case, propshafts take the drive fore and aft to inverted Vitara 5.11 diffs. These in turn are modified to run Torsen limited-slip units at both ends. The driveshafts are all right-rear offside shafts taken from an MGF. This nouveau classic of Great British unreliable motoring also provides the front hubs, admittedly not one of the bits of it that are best known for breaking. All of this came from scrap cars (we'll try not to mention the words 'head gasket' here, lest any owners reading this suffer physical symptoms), so it didn't have to cost much nor be made from scratch. Naturally it's all been lightened too.
Once he'd done all that, Mark had something to drive, but he needed some steering and braking and some way of controlling the engine. Naturally he didn't do all this the easy way. The steering is the centre-line rack of a dragster, with two and a half turns lock to lock. Strangely, there's no power steering, though with the engine behind the driver there's next to no weight over the front wheels anyway.
Braking was courtesy of motorcycle brakes, small ventilated discs all round, but these are controlled by fiddles so that either side can be braked independently. And controlling the engine – well, we'll get to actually driving the thing in a second.
Because it is an amazing thing. And the figures are equally amazing. It weighs just 460kg. It has a wheelbase of just 2.1m, and there's 400mm of belly ground clearance. Approach and departure angles are 100%. And the top speed is 90mph.
Just looking at it gives you an idea of how it's going to absorb terrain that would send other vehicles either into orbit or into a ball of destruction. It's the water boatman of 4x4s, skating rapidly and nimbly across the ripples yet so light it doesn't break through the surface. Even so, you'd need to be brave and experienced to really gun the beast. How fortunate that its builder fits that bill.
At one level he's a middle-aged, married engineer with the worry of a brace of teenage daughters. But he has also been team mechanic on motorcycle expeditions to the Andes and led 4x4 expeditions across Africa. About 20 years ago he added the Pharaohs Rally to his tally, where he not only crashed his home-made 4x4 racer, he was also the only British entrant to finish. Not only that, but he met his wife there too. Not that she was his wife at the time you understand, that came later, so there was no mystified look alongside 'But I thought you said you were staying at your sister's while I was away?'
So, from this we gather that Mr Sealy is an experienced pair of hands. And he needs them to drive this buggy, as he explains. 'Driving it requires the right foot on the accelerator, with the left foot covering two independent brake pedals. The right hand is for the steering wheel and the left hand operates the clutch and the gears. It requires the co-ordination of a church organist to drive!
'It's a rush to drive it hard over rough ground. It absorbs bumps at speed that would smash the axles on a conventional 4x4. It will fly up hills that simply look impossible, but you have to feather the throttle near the top to keep the front end connected with the ground. On twisty, muddy circuits it comes into its own. You can slide into corners using the independent brakes to turn in, while holding the throttle through to the exit, where all four wheels are immediately ready to pull hard due to the Torsen diffs.
'When I opened it up for its first ten-minute hard run, I came back with bruises on the sides of my legs from trying to stay in the seat!'
Clearly the road less travelled is the right one for Mark Sealy. Intriguingly, he's noted that the gearbox mod using the chain and sprockets has been discussed by 'literally thousands' of people on forums, so he assumes others are going to travel on the same path.
So Mark has already headed off somewhere else, to do things his way, always thinking outside the box. And in a few months time we'll be showcasing where that thinking has led.
Let's just say it's further down the road less travelled, with walk-on parts by Citroen, Suzuki and, we kid you not, Cadbury's chocolate. Yes, this here buggy is just one of the man's creations. Not that that should surprise you. After all, as they say, genius is 5% inspiration, 95% perspiration. And with this much clever thinking on show, you needn't doubt that Mark's as much a fan of hard work as he is of hard off-roading.
INSA TURBO SPECIAL TRACKS, FOX SUSPENSION, KAM DIFF LOCKS
Share this article