Nicely Run In
Originally Published: October 2015
Words: Dan Fenn
Pictures: Frank Cook & Dan Fenn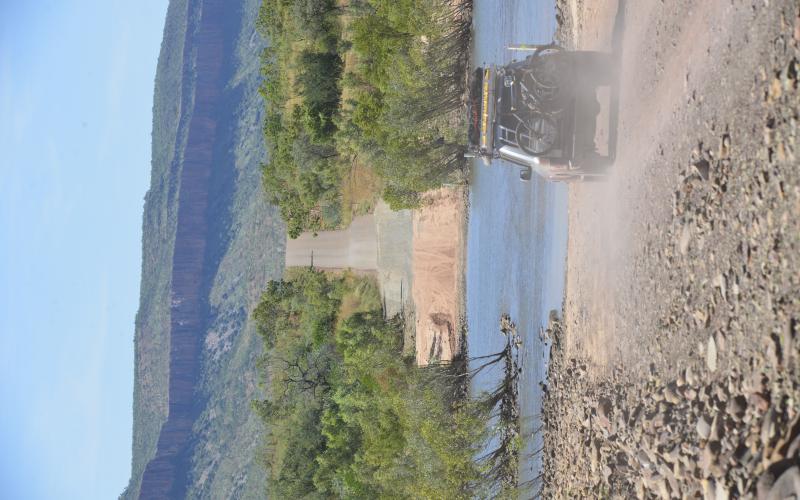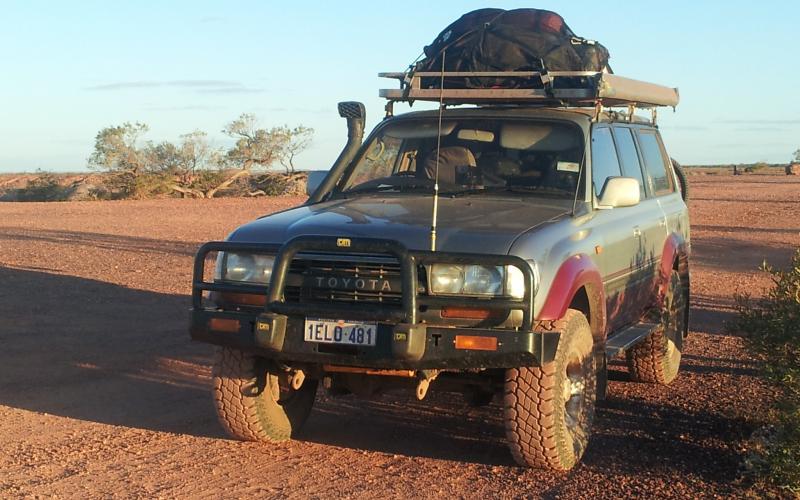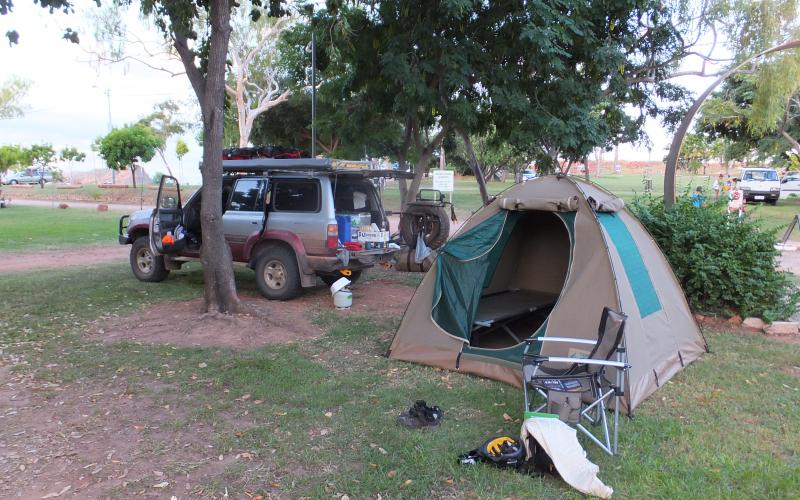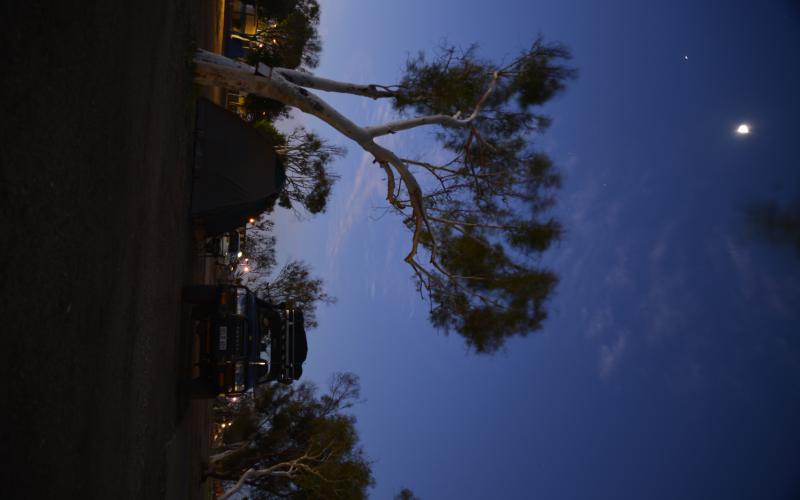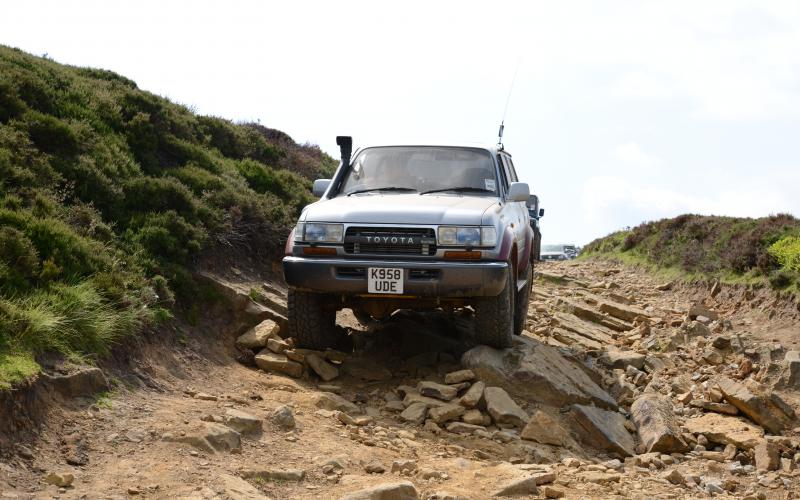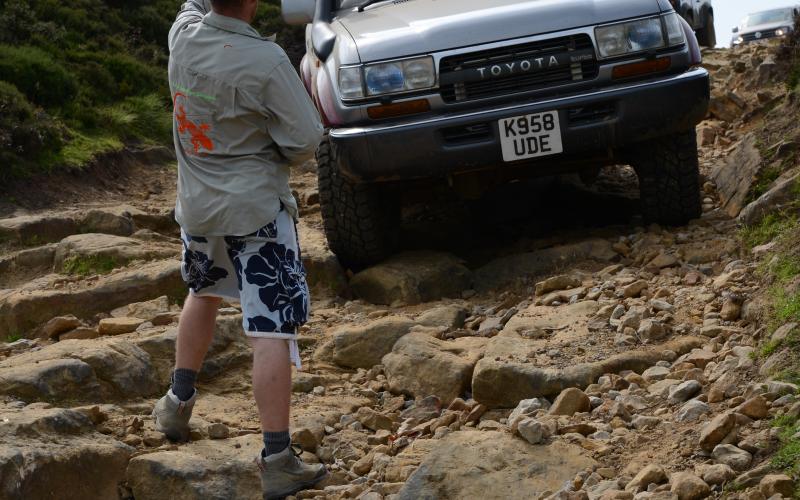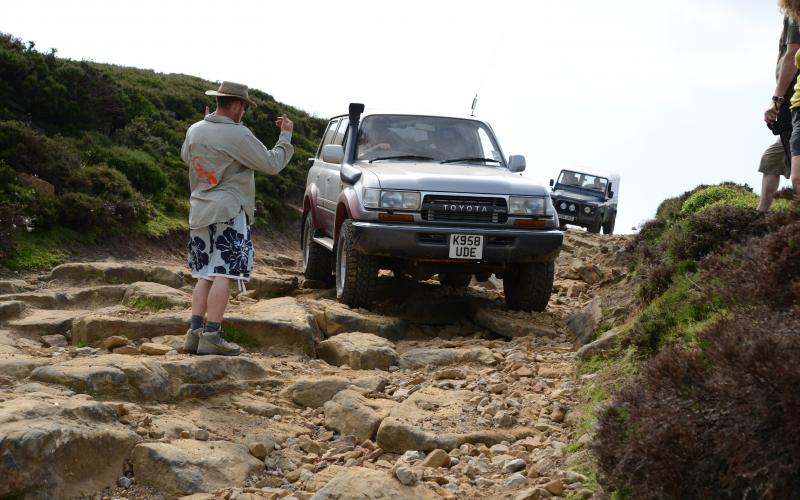 <
>
When Frank Cook decided to build a 4x4 and ship it to Australia for the expedition of a lifetime, the vehicle he found was a rare gem. How many 80-Series Land Cruisers can there be these days with a five-figure mileage on their clock, after all? With a major mechanical overhaul behind it and a few carefully chosen mods to help make the most of it in the Outback, it was ready to prove that you don't need to throw every last toy at a vehicle to turn it into an overland hero
Words Dan Fenn
Pictures Frank Cook and Dan Fenn
If you're going to modify a vehicle for long-distance travel, and you've not started off with any preconceived notions about what's best, it probably won't be long before you find yourself looking at 80-Series Toyota Land Cruisers. The problem is that the more you look, the more you'll find them with demolished interiors, neglected bodies, astronomical mileages or absurd price tags. 
Or any combination of the above, actually. With the proviso that the fourth is a given.
But when Frank Cook decided he was going to realise a dream by going overlanding in Australia, he did things slightly differently. He picked up an 80-Series, and an early one at that – but not from the usual motley assortment you see on offer in the UK. This one was a Japanese import – and despite hailing from way back in early 1993, it came to him with less than 80,000 miles on the clock.
For one of these vehicles, that's just nicely run in. Even so, the passing of two decades meant the Land Cruiser was tired in areas, and prior to setting off Frank put it through a fairly thorough programme of updates and improvements.
It's often said that when you're modding a vehicle, you should start with the best one you can afford. And it's also said that when you're modding a vehicle for expedition work, you should leave as much standard as you possibly can. That's a mantra you hear a lot from Julian Voelcker at Overland Cruisers, who specialise in this kind of thing; he makes the point that every day around the world, you'll find countless Land Cruisers doing everything and more that an expedition will ask of one – and they do it in completely standard form. So the first thing you need to ask yourself is why you'd want to try and fix something that's so obviously not broken.
One of the first things Frank did after buying his truck was to take it to Overland Cruisers for a full overhaul. Julian talks in terms of 'baselining' – by which he means addressing all the bits that go bad with age in order to return an old vehicle to a good, reliable general condition.
Of course, even on a truck that can do so much in standard form there's stuff you need to add for expedition use. Frank fitted a Patriot roof rack and ladder prior to setting off, as well as an Allisport intercooler and a Matt Savage electrical system featuring three batteries and a 300-Watt inverter. He also had the air-con overhauled by a UK specialist, the success of whom can best be gauged by the fact that as soon as he drove the truck off the quayside in Oz, he took it to another specialist over there. Being a Japanese-market vehicle, this particular Cruiser has a different system to official UK trucks, which seems to be what defeated matey back home.
Another difference between UK and Japanese Land Cruiser 80s is that ours came as standard with front and rear diff-locks, but theirs didn't. This alone would be enough to put some people off a truck like Frank's, but bear in mind that we're talking about expedition use here, not hardcore dune bashing. Locking diffs just weren't relevant to him – and for similar reasons he decided against a winch, figuring that having one would just make him more likely to take the sort of risks you don't want to in the back of beyond.
He did, however, get a suspension upgrade after arriving in Oz, with local company Fulcrum Suspensions fitting a lift kit including new springs and shocks as well as castor-corrected radius arm mounts. One of the good things about starting with a Japanese-market vehicle is that it's unlikely to be crusted-up underneath – something that can be a problem on UK-model Cruisers, as we found to our cost when we changed the suspension on our project Colorado.
By now, Frank had taken the vehicle on a couple of more local expeditions by way of getting used to it. By 'local,' we mean the Pyrenees, which he visited with Landtreks, and Romania, with 4x4 Zone. So by the time he delivered it to the docks, he was already well used to both driving it and living out of it.
Just as well. Prepare to get jealous. During the course of their 35,000-kilometre tour around Australia, Frank and his brother travelled through the Kimberley and Cape York, took the Outback Way across the Red Centre, visited Alice Springs and Lake Eyre, did the Gibb River and Telegraph Roads and crossed the Nullarbor from east to west and, later, back again. They'd visited the furthermost extents of Australia to the north, south east and west, they'd crossed deserts, climbed mountains and forded rivers – and the Land Cruiser just ticked along, taking it all in its stride.
Frank's pictures from the trip tell the story more eloquently than words ever could. And if ever there was a set of images to make you want to up sticks and set off, you're looking at it. But the important point, from a vehicle prepping perspective, is that throughout those 35,000 kilometres, he was reaping the rewards of taking a thorough but not over-ambitious approach to getting his Land Cruiser right.
We've run stories in the past of people who've set off in ill-suited or roughly prepped 4x4s and done well to escape with their lives. We've heard from others who set out in trucks with big, unnecessary suspension lifts and ended up breaking the links that held their axles on. And we've told the story of still others who simply went for it without doing anything to their vehicles at all beyond changing the oil and pumping up the tyres – and, whether by luck or good judgment, made it to their destination unscathed.
Is it worse to mod a vehicle too much or too little? It's a tricky one, but taking only what you have to and changing only what you must is a good philosophy. It's what Frank did when he got his Land Cruiser ready for its big trip around Oz – and it rewarded him with the sort of faithful service on which its world-class reputation is based.
Share this article