Trail Master Lift For Land Cruiser 90
Originally Published: May 2014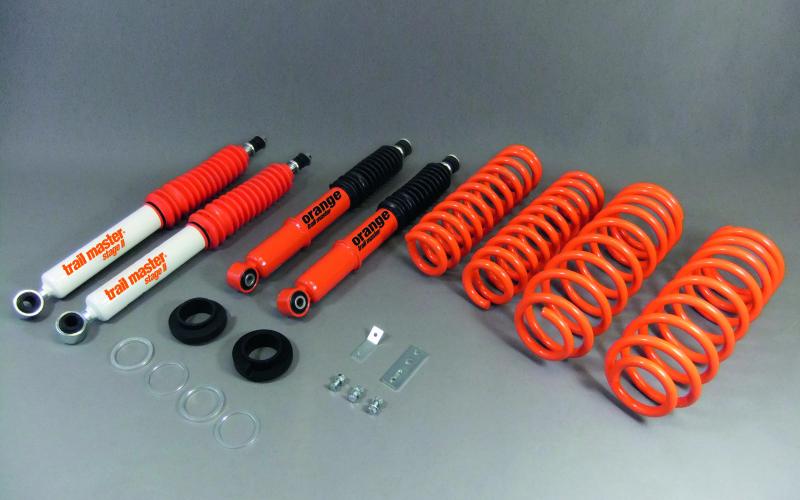 <
>
The relentless march of Toyota's 90-Series Land Cruiser into the hearts and minds of Britain's off-roaders is about to get a little more, well, relentless. Available for what passes as bargain money by Cruiser standards, the Colorado (as it was called in the UK) is a very capable truck with stacks of potential for off-road modding – and the range of kit available for building them is getting bigger all the time.
Take Trailmaster's new +50mm lift kit, for example. This includes the company's Orange range of coil-over struts for the independent front end, along with similar quality springs and Stage II shocks for the back.
Up front, the kit includes a set of spacer rings allowing fine adjustment of the vehicle's ride height so you can level it out after, for example, fitting a winch. Trailmaster says the struts and rear shocks were tuned to suit the newly developed springs used at both ends.
Lifting a Colorado by 50mm makes a big difference to its clearance, not least because it lets you fit a proper set of tyres to go with it. And if was already no mug. Trailmaster is owned by the Maas Group in Europe – to find out more, go to www.trailmaster.de. 
MAAS GROUP, TRAIL MASTER, TOYOTA LAND CRUISER, LIFT KITS
Share this article