A Bedder Disco
Originally Published: August 2018
Words: Mike Trott
Pictures: Mike Trott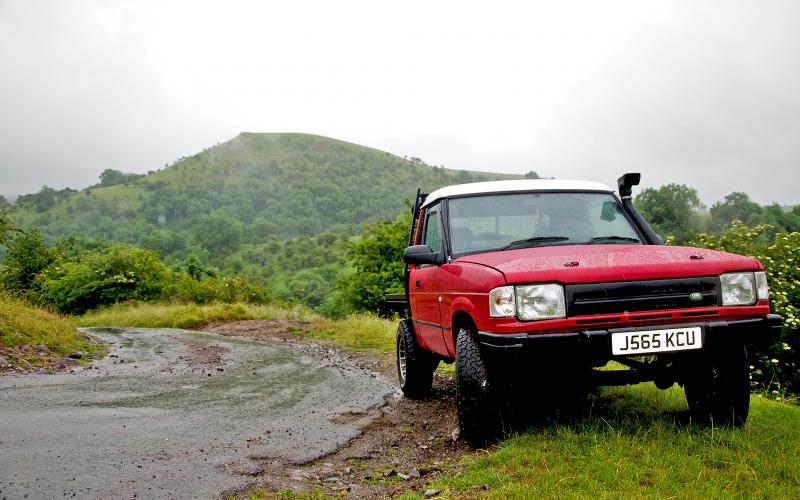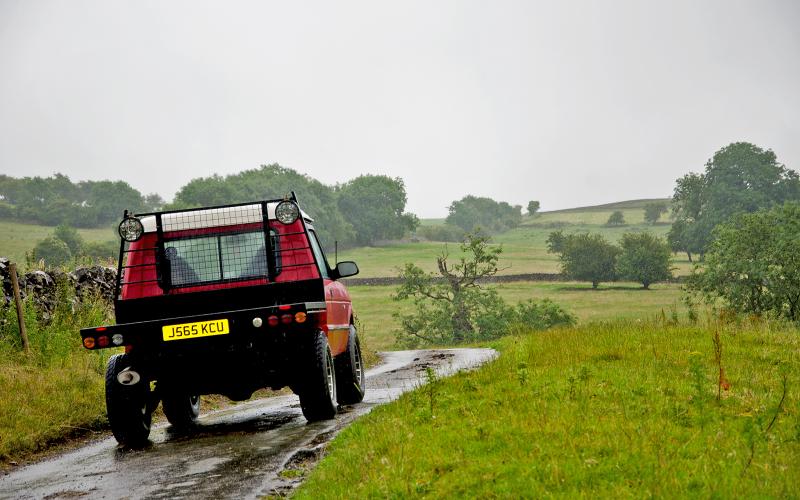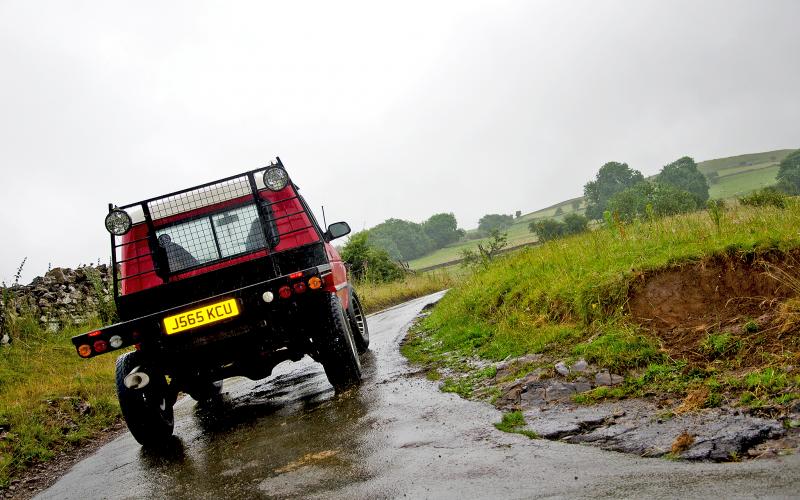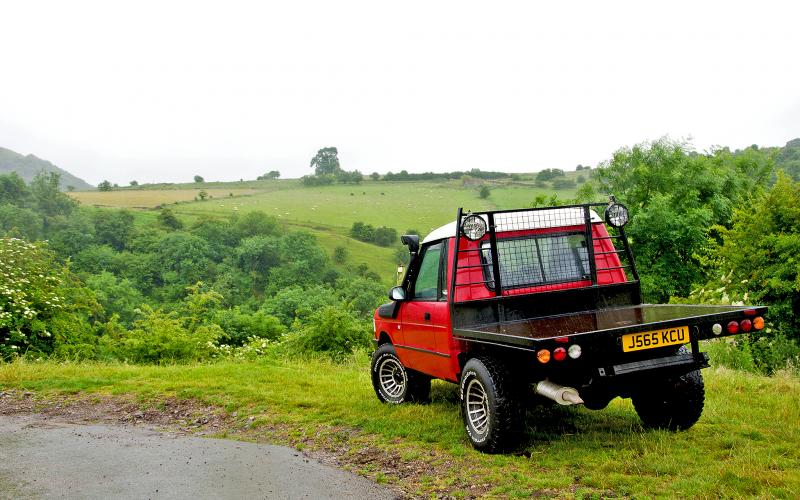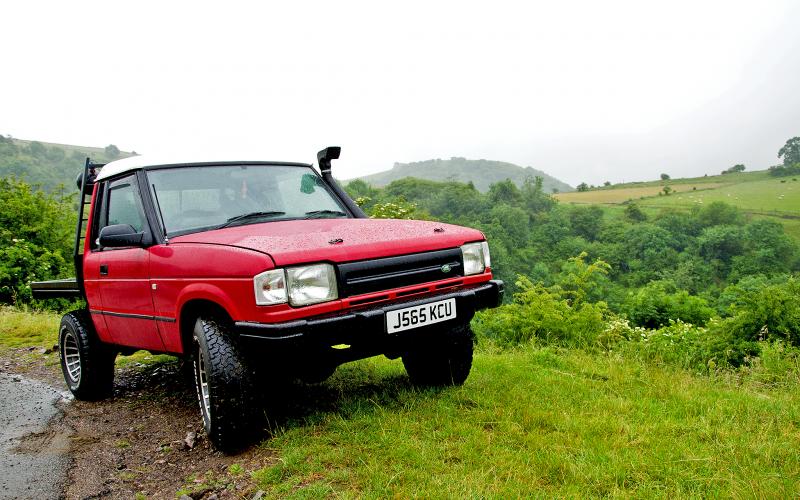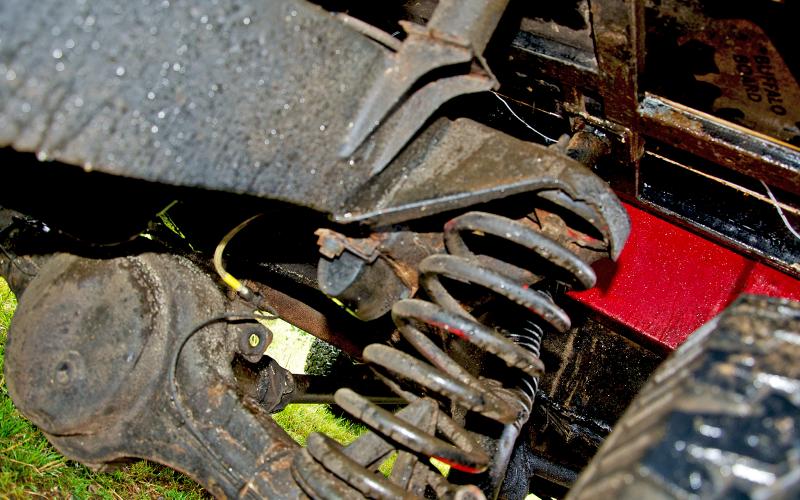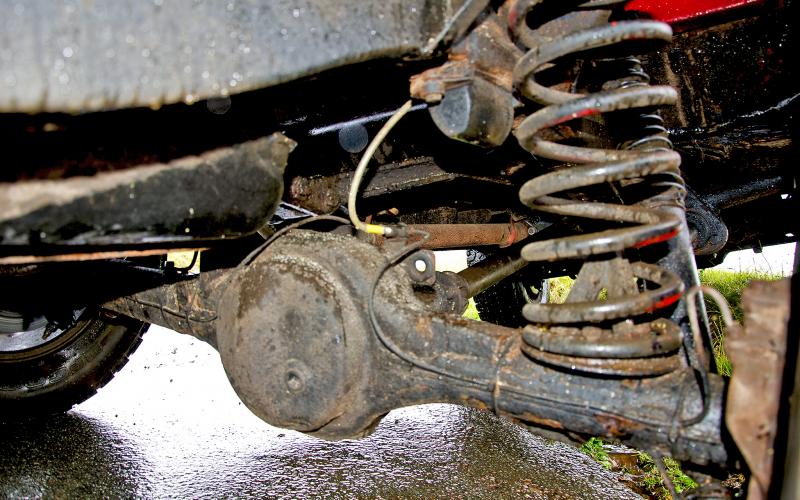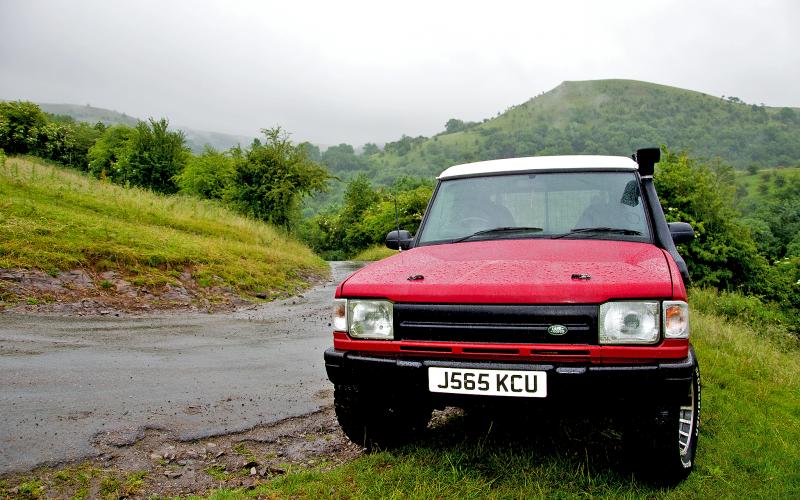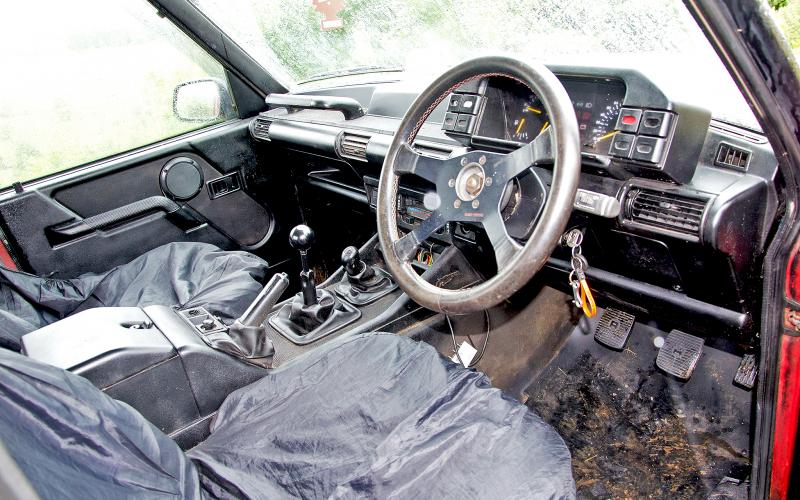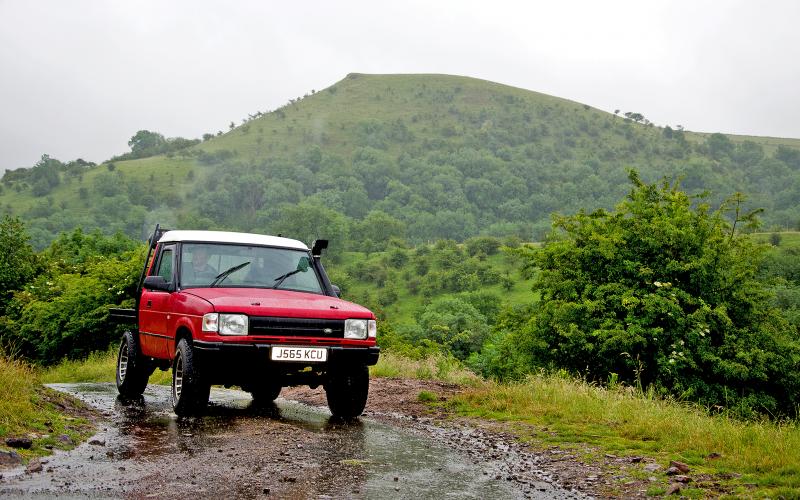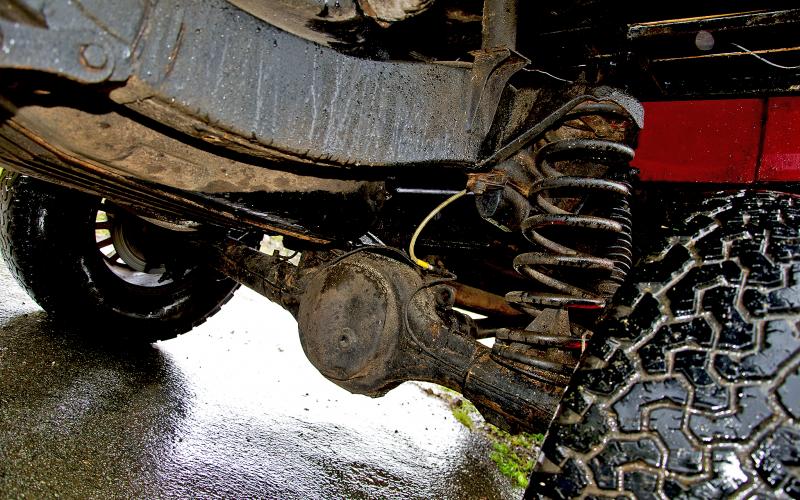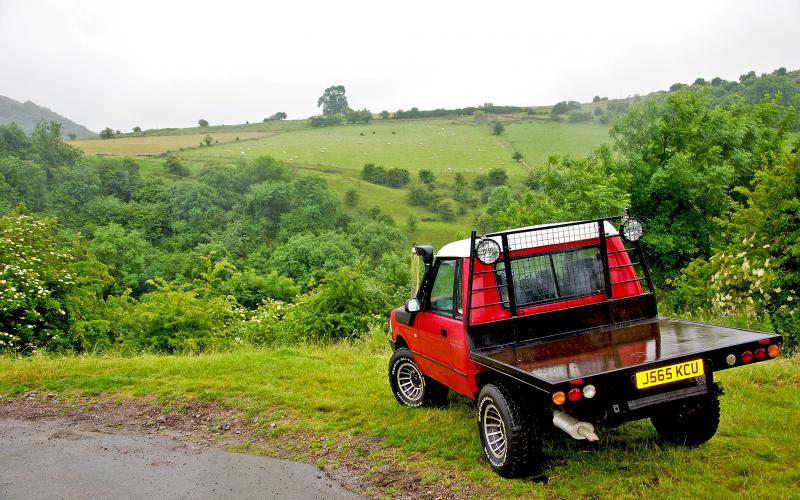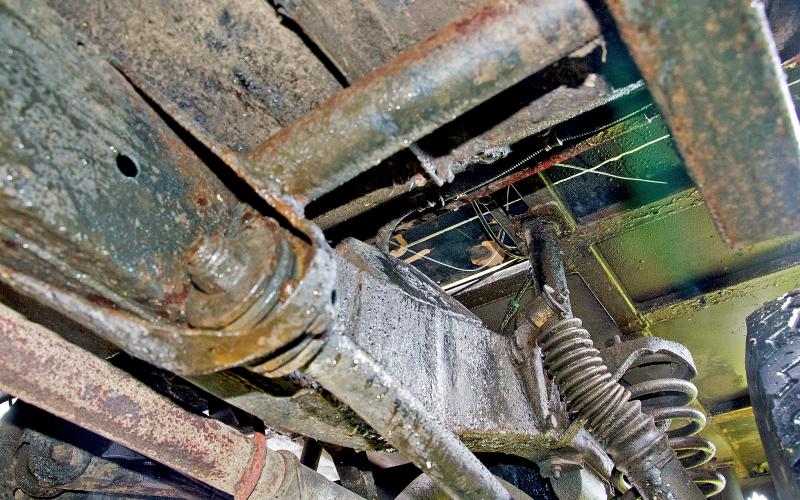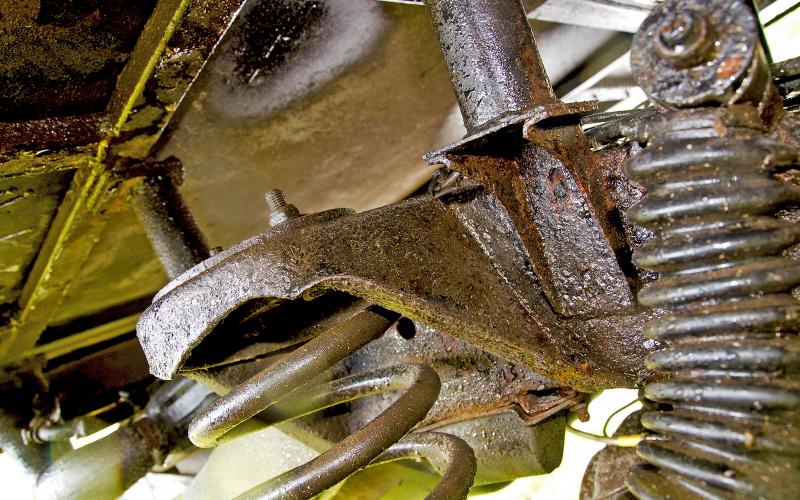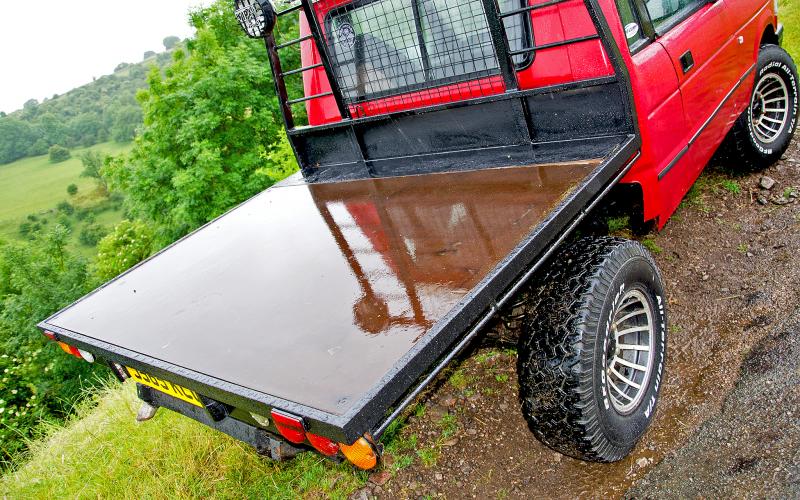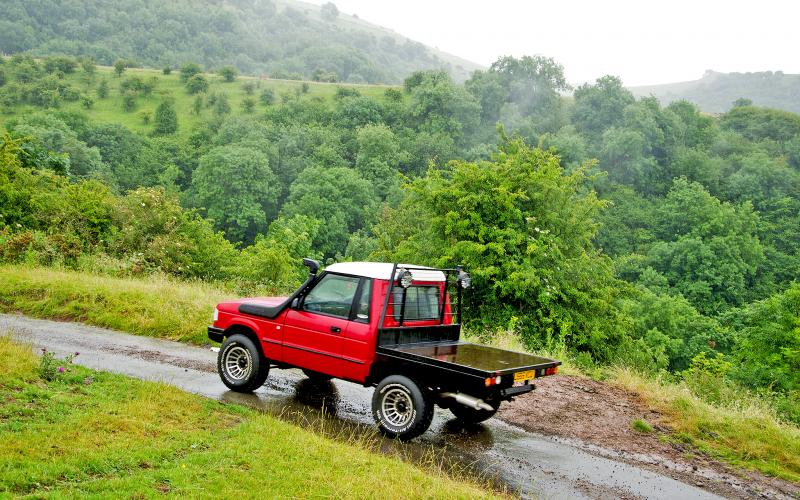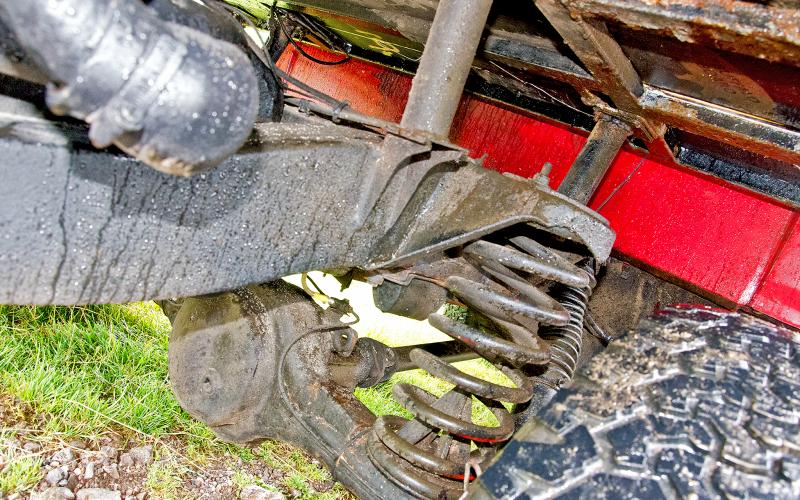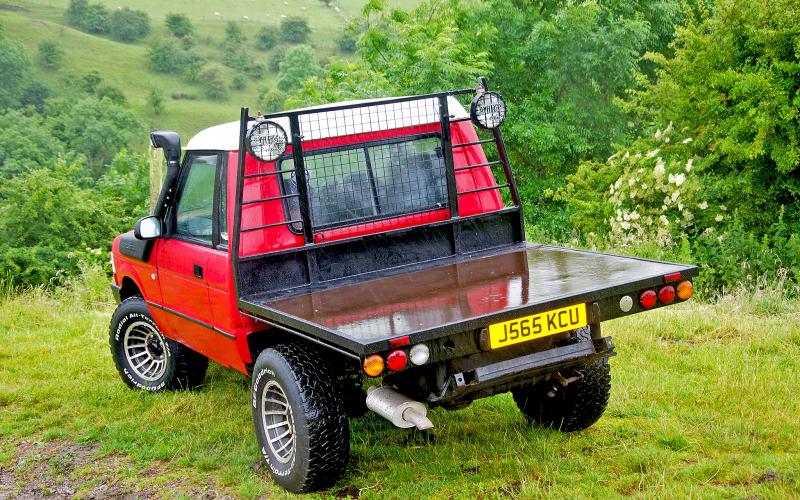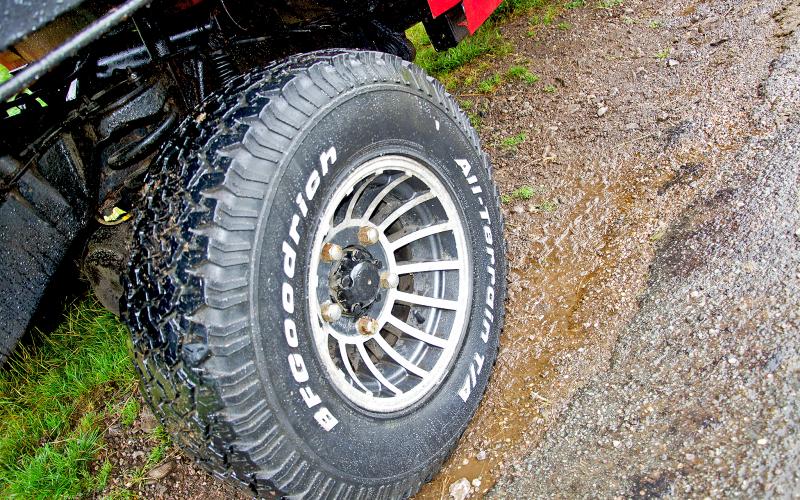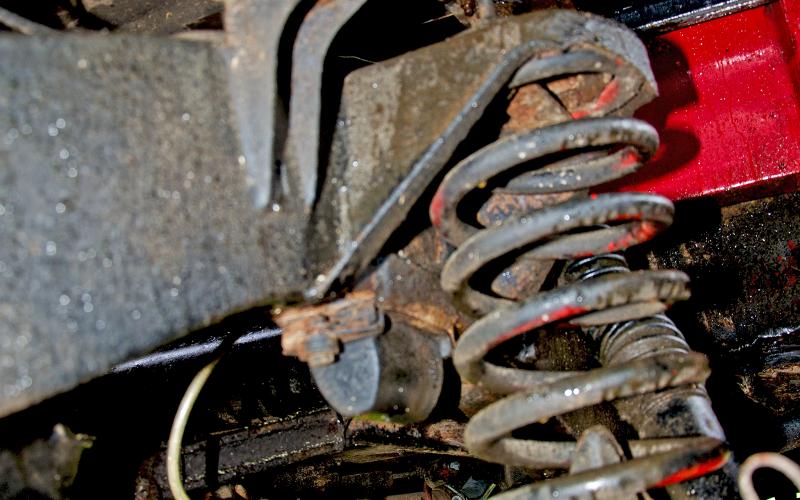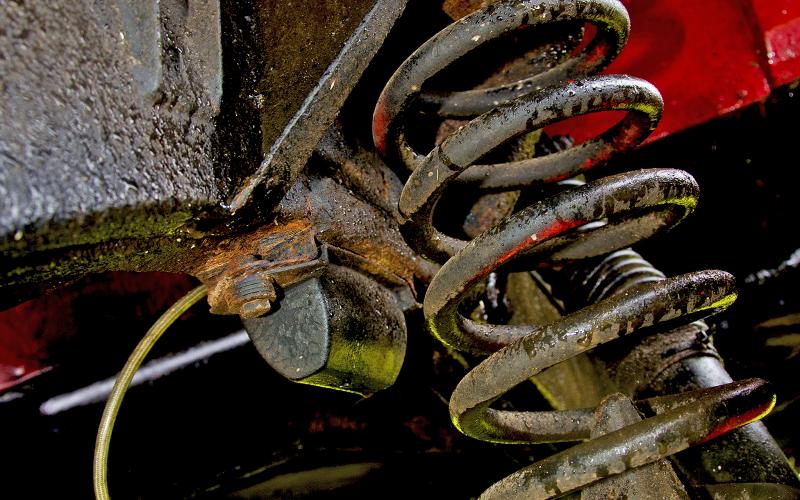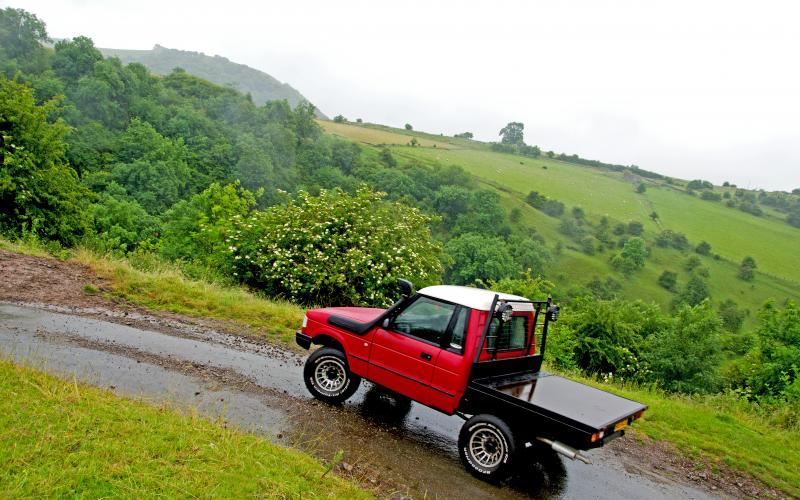 <
>
first featured in the landy, september 2015
Land Rovers Discoverys often get turned into hardcore off-road toys as they approach their lives' end – thus of course hastening the end-of-life process tremendously. For this 200Tdi, however, the opposite has become the case. Instead of being literally beaten to death, it's been put to bed…
 We've all seen plenty of modified Discoverys in our time. Most have now either disappeared or are looking more than a little worse for wear.
But this 200Tdi is a bit different. And not just because it hasn't crumbled away to nothing, either. No, it's different because while plenty of early Discos got punted upwards and beaten to death off-road, this one was turned into a real work truck – complete with a flatbed rear.
Andy Ivins wasn't the man who built it, and he had it for sale when we spoke to him so he's probably not his any more. But it was one of 'numerous Discoverys and Land Rovers I've owned over the years,' and in the time it spent with him it definitely attracted some attention.
'I was pulled over by the police while driving this as they were carrying out red diesel dip tests on random vehicles,' recalls Andy. 'The officer came up to my window and said, "Ah, I recognise this vehicle!" He remembered where I lived purely because he'd seen the car before!'
Naturally, Andy stays clear of red diesel. But his Disco flatbed does have an unusual red colour to it and that's because the exterior is actually painted in the same Chilli Red as you get on a Mini.
As I said, it is different – and not just because of its paint scheme. You'll have seen plenty of traybacks before, but a flatbed is another vehicle entirely. It's something Andy has found useful over the last couple of years, proving to be a very practical solution at times – and he maintains that it is still very much a vehicle you can have fun in.
'It's been used as a laning truck on several occasions,' he continues, 'and it's so much lighter now. It's unbelievable how much weight you save by taking off the roof and rear body and removing the seats. The engine really pulls you along now, too.
'It's the type of vehicle now, though, where no amount of money will really compare to the amount of time and skill put into the work that was done on it. It's definitely not been bodged – you can tell the work was professionally done. There's several months of work in this.'
Andy bought this flatbed from a guy in Newcastle upon Tyne who runs his own Land Rover business. He'd carried out the majority of the work for another customer, only to find they couldn't pay out at the end, so the vehicle was sold to pay the bill and Andy happened to be in the right place at the right time.
'I was looking for something a bit different in general to be honest,' he says, 'and had decided against a Defender because they tend to be that bit more expensive and still get targeted so much by thieves. Even some of the better Range Rover Classics are gaining value now. The Discovery seems to represent better value at the moment.'
Having bought it as a project that was about three-quarters complete, Andy had a few bits of fettling to do himself before the Disco really started to look the part. The welding had all been done prior to it reaching him, which took care of one of the more time-consuming elements of the build, so he was left with final tweaks like wiring up the lights and tidying up the rear loadspace. He also gave the Disco's engine a new lease of life with a fresh head gasket.
As we mentioned, this Disco is a 200Tdi – and the engine beneath its bonnet is original to the vehicle. Disco spotters will instantly recognise its front end as being from the later 300 model, but that was just a result of it getting a new front end during the rebuild.
More importantly, a genuine 93,000 miles has to count as just nicely run-in. The Tdi has been enhanced with a Safari Snorkel and a bigger intercooler, so it has lots of life in it in every sense of the phrase, and with a two-inch lift featuring cranked trailing links and dislocation cones at the rear this is a truck that can scale mountains as well as moving hay bales.
Down below, retro-styled 15" Wolfrace rims are shod with BFGoodrich All-Terrains. 'I do like to get a good tyre,' says Andy. 'I was once on a forum and I read a comment from another guy who said "The only problem you'll ever get with BFG tyres is that they will probably outlive your motor." It's so true! The ATs on this Disco have been on another couple of my Land Rovers previously and must have covered about 40-50,000 miles by now, yet they are still going strong.'
The tyres may have plenty of life left in them and it would seem that there is the potential for a lot more practical use to come out of this Discovery yet, too. 'The truck would make the perfect tool for a farmer or logger, especially if you put some sides on the rear loadspace so you could lob a load of logs or other heavy stuff on the back,' says Andy. 'It's all been done using cut and shut steel, none of this weak fibreglass material. The rear window is taken from the rear side of a Defender as well, so it looks the part.'
You might also have noticed the white roof contrasting with the red body… could it be that the vehicle's builder was actually going for that whole traditional Defender-style look? 
We'll never know if that's how it happened, but what certainly is the case is that you don't see builds like this every day. Not just because it's one of the most unique Discoverys you'll ever see, but because it's a project which, after all the hard work had been done, turned out just the way it was first conceived as an idea on a drawing board.
It's a great off-road toy, this, a great workhorse and, more importantly, a great example of how there is a truck out there for everyone. It might be in your mind, or in your garage. But it's out there…
Share this article