Bad Influences
Originally Published: March 2009
Words: Mark Williams
Pictures: Steve Taylor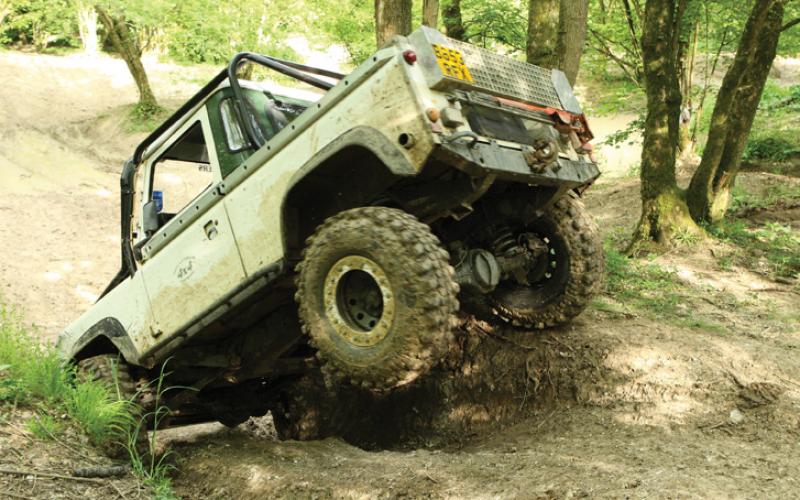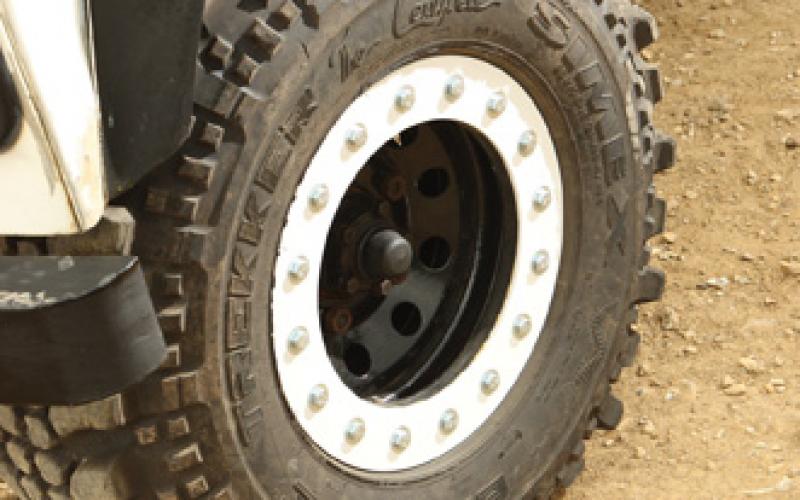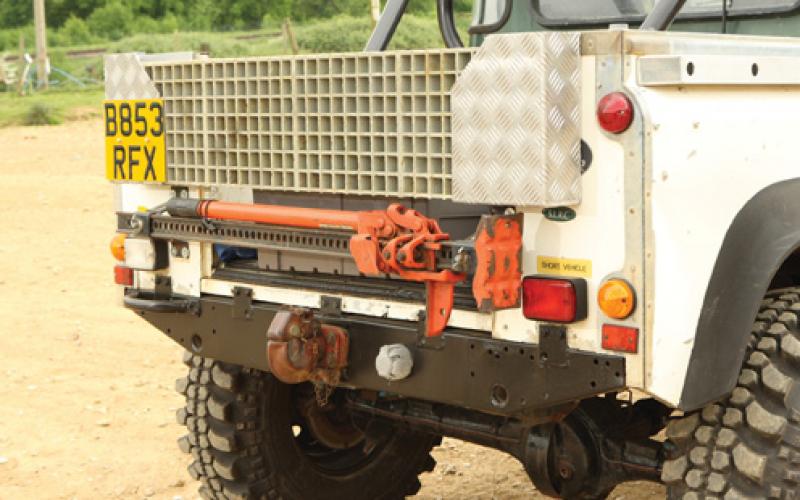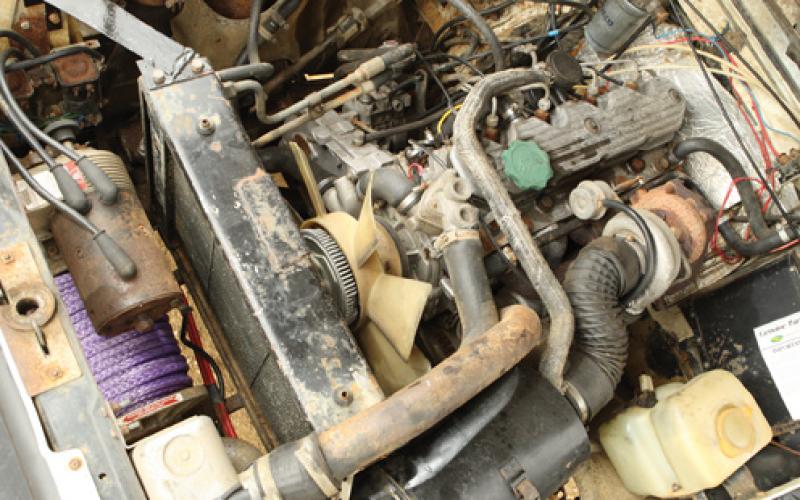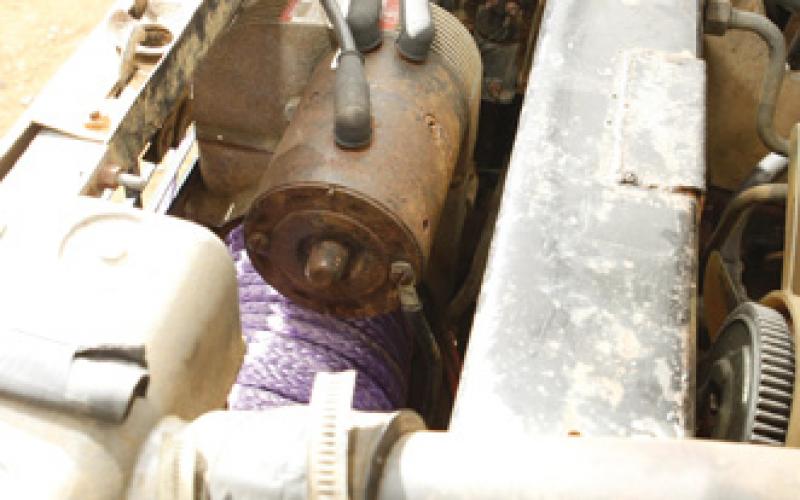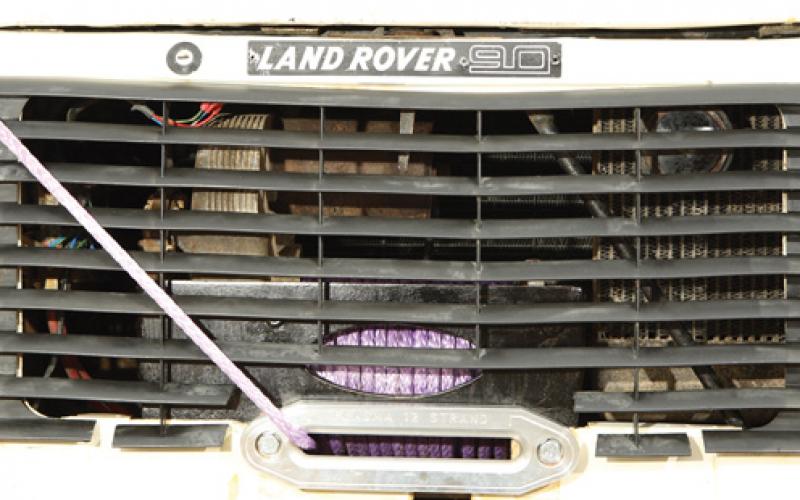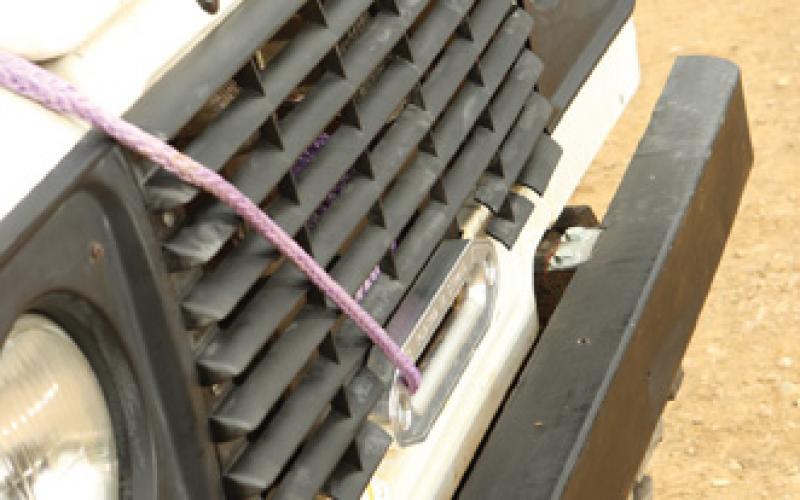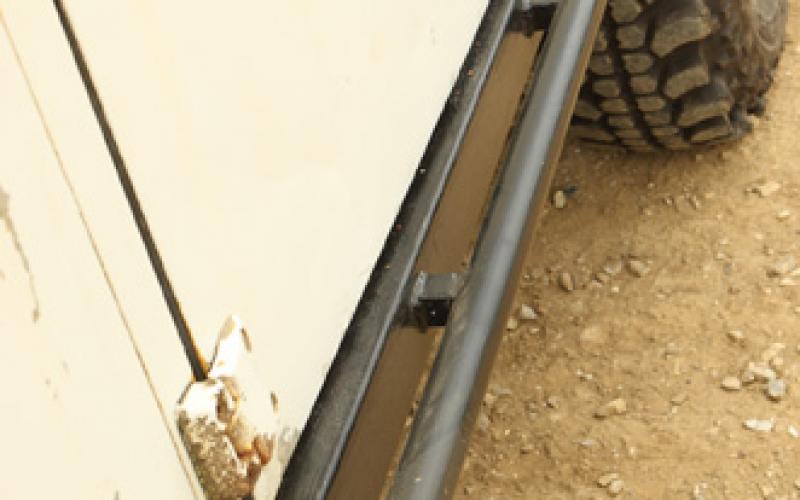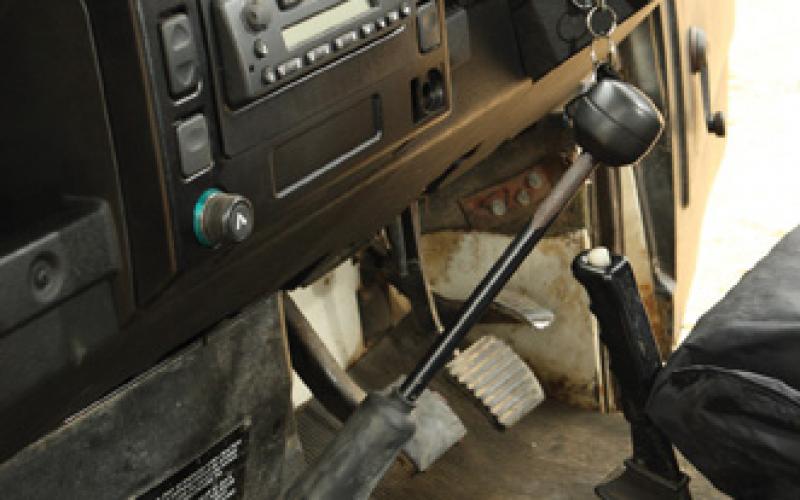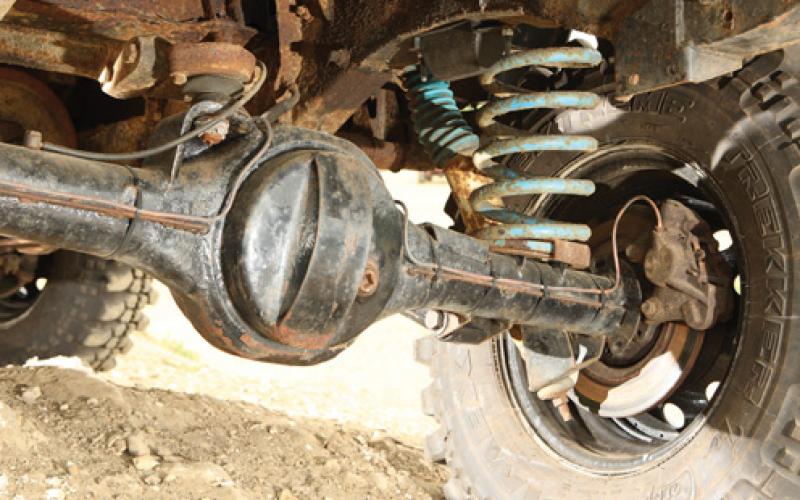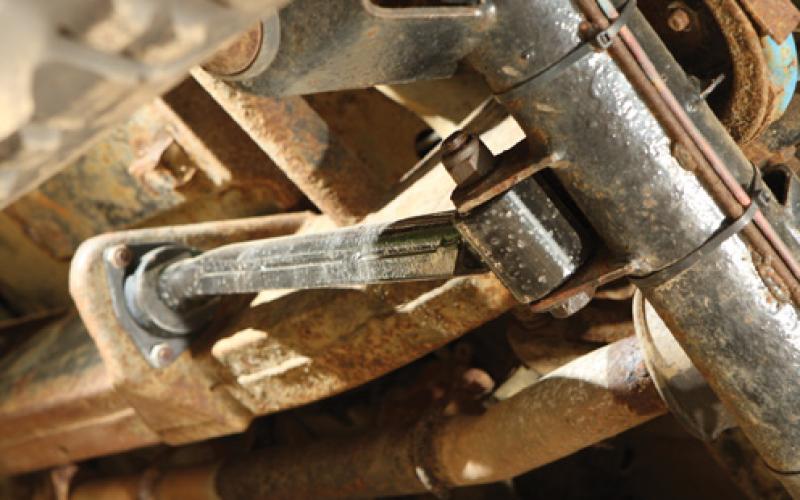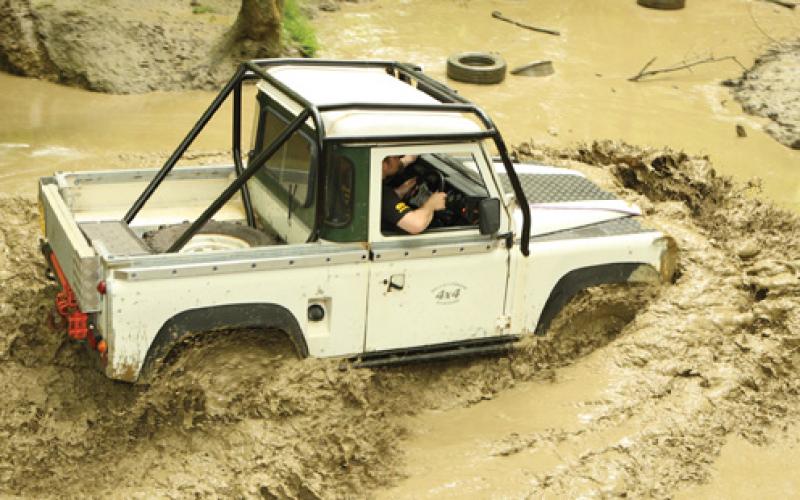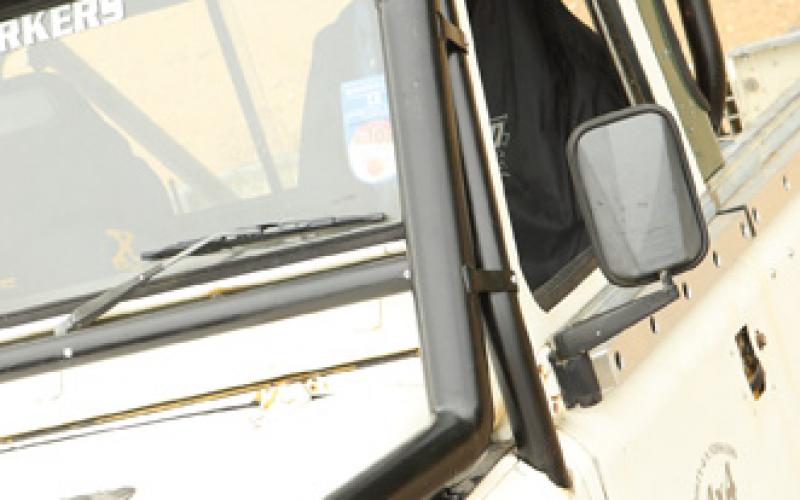 <
>
Richard Green used to be into drag racing. But then he fell in with the 'wrong crowd'… and next thing he knew, he'd been converted to the righteous path of off-roading.
I suspect that Richard Green, if encouraged to try diving for the first time, would find himself in a line of people in Acapulco, tombstoning 150 feet down a cliff.
That's more or less been his introduction to off-road driving. While most people who get their first Discovery might try a few gentle green lanes on summer evenings after work, worrying slightly about the paintwork as they brush the long grass aside but consoling themselves with the knowledge that there's a second gearstick down there, and it's bound to do something magic if
they need it to, Richard was a bit less hesitant. Before anyone could blink, his Disco was resplendant in a four-inch lift and had been turned into a trayback.
'I fell in with the wrong crowd,' jokes Richard, from Romsey in Hampshire. 'The people running the big stuff.'
You know who you are. It was you who caused a perfectly normal young man, interested in hot hatchbacks, to swerve off the road and on to the mud. And he'd like to thank you.
Richard's a man attuned to the smell of burning fuel and hot rubber. Not only does he fettle metal in his day job as a commercial motor engineer, but back in the day, when he was into high revs, he spent his summers crewing for a drag racing team.
'But I needed something to do in winter,' he explains. 'When I got the old Discovery, I found I could have as much fun at 30mph as at 100mph-plus. As far as motorsport goes, off-roading is relatively cheap.'
So Richard got to work on the Disco, cutting out the back and fitting what turned out to be a somewhat ill-advised lift kit. 'To be honest,' he confesses now, through the 20:20 lens of hindsight, 'it was not all that stable.'
He wasn't deterred, and would have carried on with the Discovery, but then along came a half-finished 90 at a bargain price, and he dug into his wallet to buy it. It wasn't far off completion, with the winch fitted and the rollcage semi-assembled. In fact, when TOR visited to take the pictures you see here, he'd had it just three months and the whole project was well on the way to being finished.
The beating heart of the 90 was a retro-fitted 200Tdi engine – not the most powerful of turbo-diesels, but basically sound, pretty dependable and, so long as you keep the turbo spinning, not short of torque. From the off, Richard decided to leave it unchanged, apart from getting some more diesel through it. 'It does black-smoke a bit under load,' he admits. 'And as it has a side-exit exhaust, there are some open-top sportscar drivers who've overtaken me on the left and won't thank me!'
The Landy had started its life as a hard-top, but had already been truck-cabbed as you see it now. Richard's attention to detail kicked in straight away, and though he liked the way the Warn 8274 was set back behind the radiator grille (achieved by removing the cowl and moving the rad back), he wasn't happy with the tray on which it was mounted, which he strengthened, and the radiator bracketry, which he improved.
The rollcage, an external Safety Devices six-pointer in CDS, was in bits, so an early job was to assemble it and complete the necessary welding. Then came a set of 35x10.50R16 Extreme Trekkers, mounted on steel eight-spokes using Barry Andrews beadlocks.
Simply lobbing a set of Simex's finest on to a set of standard, but pensionable 90 axles is less than likely to be the first step in a long and happy relationship 'twixt man and machine, so it's won't surprise you hugely to learn that Richard didn't do that. Well, he did, but the point is that he went on to do a whole lot of other stuff besides.
At the front, the standard 90 calipers were replaced with four-pot units from a 110, while the halfshafts and CV joints gave way to much stronger Ashcroft units. The steering arms, meanwhile, were simply strengthened with tubing: 'cheap, but it works.'
At the back, things got a little more involved. While the front diff remained open, here Richard fitted a Detroit Locker to aid traction, and downstream of this is a set of 24-spline halfshafts. Braking is by Discovery discs and calipers; don't forget, despite the 200Tdi it came with, this is a
90 from the pre-Defender days when Land Rover still thought it was okay to supply its most serious off-road vehicle with rear drums.
A further mod to the transmission was the addition of 1.6:1 transfer gears. This lowers the vehicle's overall gearing, making it that bit more flexible on long climbs: the 200Tdi goes off the boil badly if you let the turbo drop away, which can happen almost without warning on the sort of hills where dropping down through the box isn't possible. With lower ratios, in-gear acceleration is more available, meaning it's possible to drive out of an impending stall from lower down the rev band.
This allows Richard to take it more steadily on the way up hills, making the most of the extra articulation his suspension mods allow. Suspension mods? Yes, some of them made since we took these photos. 
'The 90 used to have fixed springs,' he says. 'But I've now put on Pro-Comp shocks with drop shock mounts, Scorpion arms and Bearmach springs and dislocation cones.'
Something he's not done, however, is go crazy with the bushes. There's never any shortage of discussion on this subject among Land Rover fans, much of it centred around the replacement of the standard Solihull item. Normally, you're either all for polyurethane, or dead against it, but Richard's 90 has a combination of both this and the original units to get the balance of handling and flexibility he prefers. 'I have to say I don't think Polybushes are ideal for off-road use, though they are tough. That's why I've kept some of the standard rubber ones.'
That's not the only area in which he thinks Solihull got it right first time: 'I love the look of the standard Defender, and I'm glad the winch is hidden from view. People fit all manner of bumpers, adding weight and, I think, spoiling the iconic look of them.'
Two of the most obvious external signs of change are the natty snorkel – something Richard fabricated himself at his rented workshop (which still houses the remains of his Discovery) – and the tree sliders. These are, quite simply, rock sliders to which Richard has added outrigger rails. Doing much the same job, he's also added aluminium body sliders along the edge of the truck cab, and these are continued forward across the doors to help protect what is always a painfully expensive item to replace should you manage to trash it.
Round the back of the vehicle, Richard's waffles are slotted into a neat chequer plate rack (no need for bungees and ratchet straps here, thank you very much), and the high-lift jack properly mounted in fettled hangers. Beneath this, though, is a bone of contention between him and his wife: 'Ellen's very much into horse riding, and I think she was keen on me getting a 4x4 because she thought it would have a tow hitch for her horse box. But all I've ever had is a NATO hitch…'
Inside, everything's as bare as you'd expect, but the centre console is out of a TD5 and uses the electric window switch to operate the winch. The seats, meanwhile, are scavenged from a Honda CRX – sports bucket seats with home-made floor fixings, which help Richard take the knocks of off-roading.
The 90 is pretty strictly just a toy, road legal though it is. But after a season of co-driving with Paul Hooper (to whom he sends out a huge vote of thanks for his help during the project), during which they surprised themselves by actually winning a winch event in Paul's 100-inch trayback, Richard's beginning to think that the vehicle might be up for the challenge itself. 'I'd like to do a couple of winch challenges and maybe enter a Modified+1 series,' he says. 'That's if I can find a co-driver with the time.'
Further plans for the future include upgrading to a 300Tdi engine – a development which would also bring with it an automatic gearbox. 'I've come round to the idea that autos make steep climbs smoother,' says Richard, 'and the transmission will reduce the engine and transmission stress you get from harsh manual gearchanges.'
There's a Husky winch to go in the back, and Richard also intends to fit an on-board compressor. The beadlocks allow him to run at really low tyre pressures, of course, which is great off-road, but the problem is always with inflating them again afterwards. Don't forget, this might be a toy – but it's a hobby off-roader that gets driven home again afterwards, not a competition special that's pulled around on a trailer.
On that subject, it's rather telling that when we spoke to Richard, he was about to set off for some light green laning on Salisbury Plain. He might fancy moving into the competitive side of it, but off-roading was only ever meant to be a hobby. 'I don't want to take competition too seriously,' he says. 'That's when you write off your vehicle or, worse, go and hurt yourself.'
Wisdom comes with age, they say. But here's a man to whom Land Rover ownership seems to have brought a maturity beyond his years. He might now still be burning up the high street in a lowered Saxo or sniffing nitrous at Santa Pod, had it not been for the silver-tongued persuasions of his fellow off-roaders. Just as well he fell in with the wrong crowd, really…
Share this article