Into the unknown
Originally Published: September 2015
Words: Mike Trott
Pictures: Mike Trott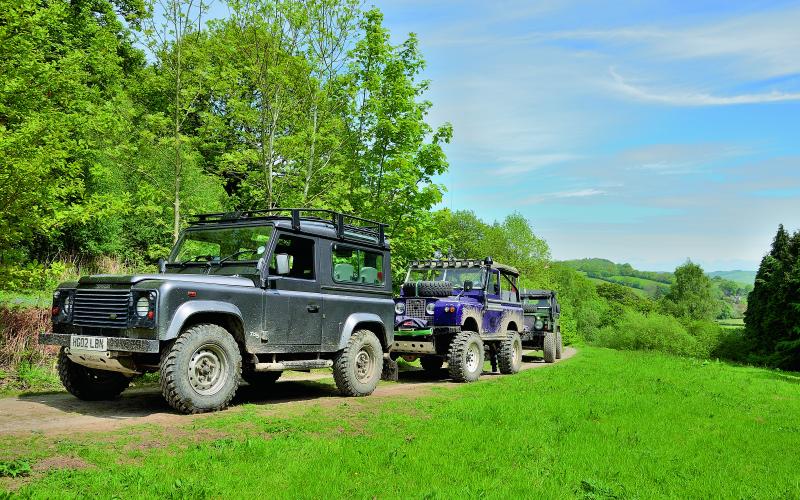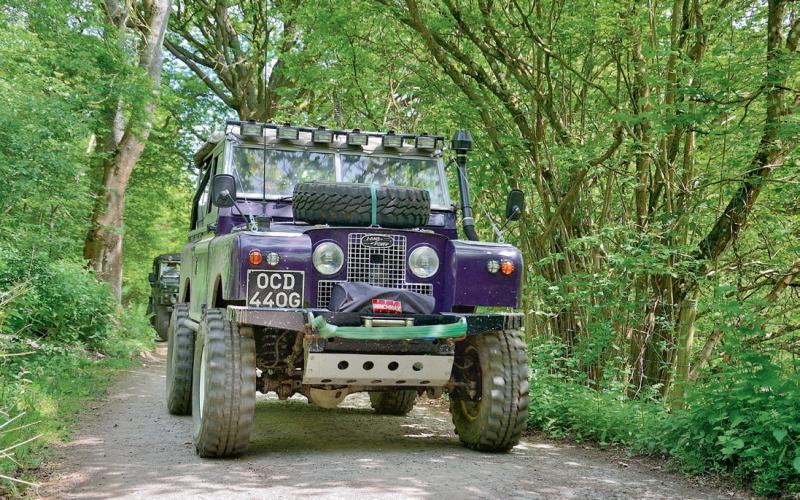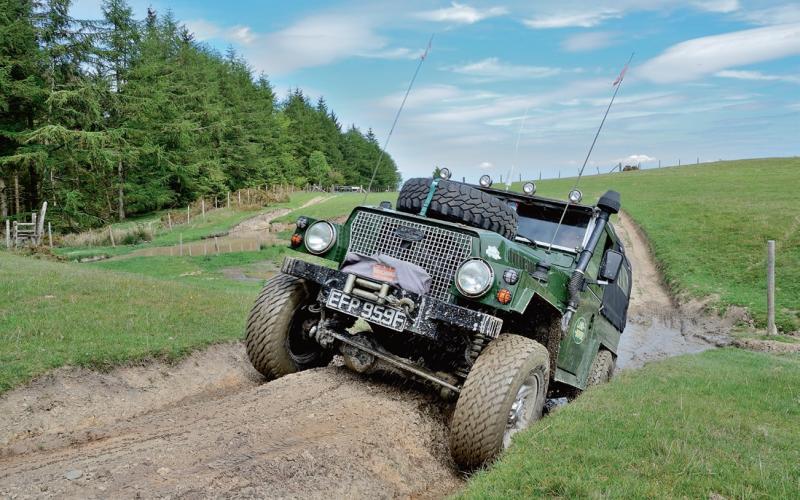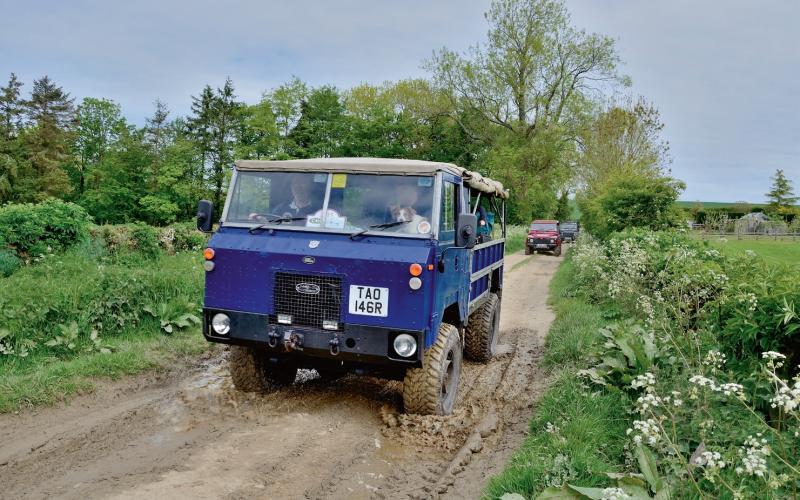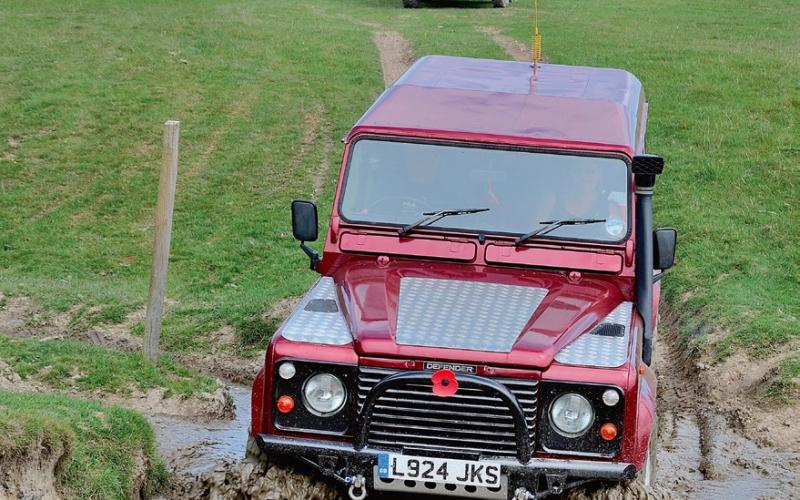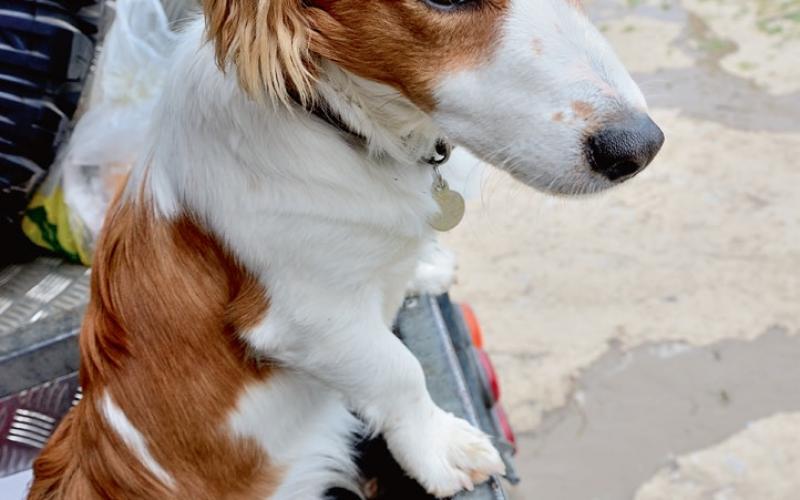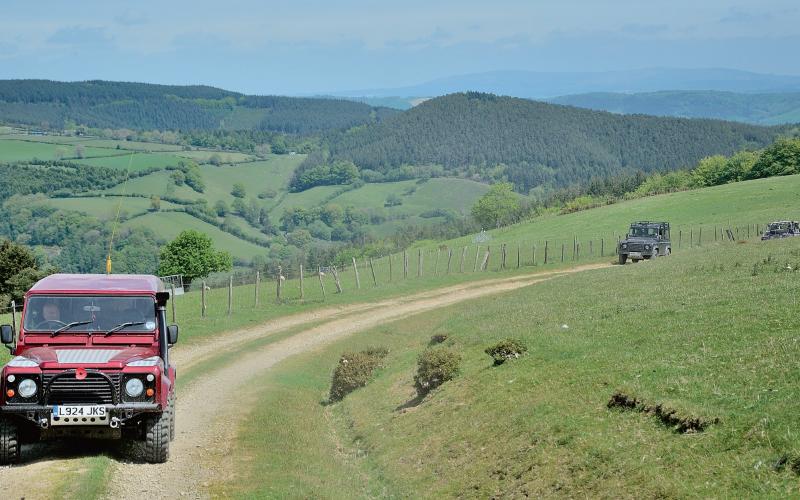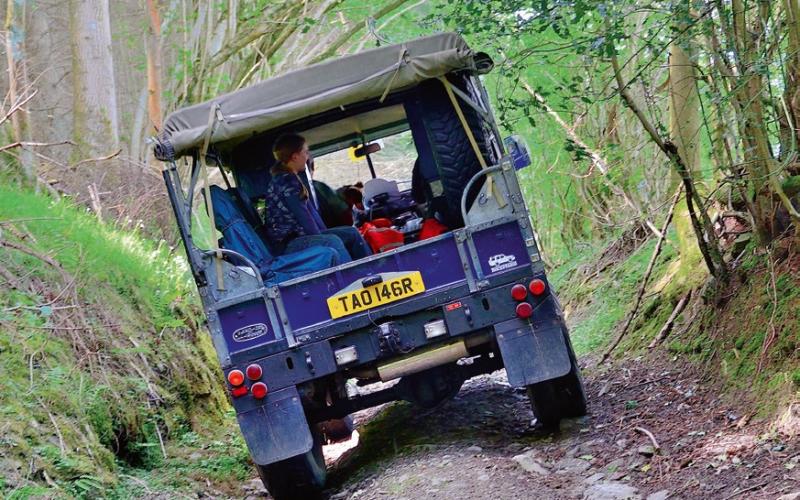 <
>
The Loughborough Land Rover Club is based in Loughborough. "You think?!" I hear you say. Don't worry, I haven't become a complete and utter moron just yet, or at least not to that extent anyway.
What I'm getting at is that this is a club situated in the very heart of England; a place where the nearest coastline is almost two hours away and with cities like Leicester, Nottingham and Derby in the surrounding areas.
Sometimes it's nice to escape from the Midland monotony; to go and explore somewhere that just simply may not have crossed your mind previously. When it comes to green laning in the UK we know where a lot of the popular places are located. The Yorkshire Dales, Salisbury Plains and Welsh mountains provide a great number of lanes, but often simply pointing your truck in a different direction and taking whatever you find in your stride can be one of the most eye-opening experiences.
Today, I'm busy burning diesel on my way through Shropshire to liaise with the Loughborough bunch at their overnight halt ready for a day's laning. Shropshire is one of those overlooked regions, which when taking the time to research can come out with a whole heap of jewels in the crown for laning.
When I arrive at the campsite in Easthope, the majority of the troops are being rounded up for roll call with the orchestrating being carried out by 'drill inspector' David Bennett.
I use these military terms because, while delivering his speech, David is sat on the tailgate of a Land Rover 101 – and yes, it's going out on the lanes with us. Let's be clear here, David is not barking into the faces of his fellow club members to ruin their day before it has even started, but merely outlining the schedule for the day ahead in the county into which I myself have never delved when it comes to lanes.
Glen Hodgkinson owns and pilots the navy blue 101, and I'm told that I have been invited on-board for the day's excursion, with a seat being offered up alongside rear gunner, aka Glen's daughter, Jade.
Needless to say, I oblige – otherwise the story would end here. Thankfully it doesn't, because Shropshire is a fantastic place to visit. It also helps when you have that British sunshine blazing away and following you wherever you go throughout the day... somehow everything looks better on a sunny and warm day.
David, who assumes the position of navigator, settles into the front cabin with Glen before we fire up the 3.9-litre V8 (yes, 3.9) and lead our five-strong convoy out into this undisturbed region.
This is my first experience of riding in the back of a 101, and seeing as when I look down to my right all I can see is the tarmac flashing by at 50mph or so on our way to the first lane, I feel an immediate sense of occasion, probably helped by the fact I can see the other Land Rovers mimicking our exact lines as we sweep down the Shropshire roads.
We pull off and let the ordinary traffic continue on with their mundane Saturday, while we find our first lane of the day and I take a moment to measure up what other vehicles are in our platoon.
Besides our navy blue 101, which prowls muscularly down the lane with open fields running adjacent to our lead vehicle, we've got a couple of Defenders along for the mission and also a couple of Series vehicles.
As we roll through our first collection of lanes, it's a good time to point out that these Series Land Rovers are not some beaten up vestiges merely grasping our coattails as they try to cope with some rusty old leaf springs rattling about underneath.
Luke Thrower is running a purple Series II, while his father-in-law, Frank, is behind the wheel of a lovely green Lightweight. These vehicles no longer possess their original chassis and instead have been replaced with Range Rover spines, coiled for better articulation and given Tdi engines for upgraded performance: the 200 in the Lightweight and 300 in the Series II.
Our surroundings are beginning to resemble the Shropshire Hills more and more. Vibrant green woodlands canopy over dusty stone-coloured tracks, saturated by the late May sunshine that brought with it the one heatwave of the year.
The lanes are glorious, a little rocky under-tyre, but nothing too challenging – at least in this company. Our trails are long, scenic and new to everyone in our group, and there is something that makes you feel good about doing something new, whatever it is. It feels like you're making progress; making use of your time.
David is certainly making the best use of our day, taking the opportunity to show us all the best parts of Shropshire. He is the green lane officer for the Loughborough LRC and a great believer in leaving no trace of where we have been in order to preserve these privileges.
'Some of these lanes date back to the medieval or Roman era in terms of their age,' says David. 'We don't want to tear them up. We want to preserve these ancient lanes. We are very privileged to be able to use them and it's because of these Land Rovers that we can do this on our weekends.
'These vehicles get you to places that you just can't reach by ordinary transport. But it's good for the area, you know. We are paying tourists after all. We will stop off and visit the little towns and villages along our route and we try to give back something to the area.'
It's true, if you think about it. When I think about my own collection of trips over the last however many months I've been doing this feature, there are countless stops for sandwiches, cakes and delicious beverages that I've consumed, all courtesy of the different counties I've descended upon. Even when we put together our roadbooks for you delightful readers, you can rest assured we've given a quaint little convenience store a good going over.
'People forget the little things that we do,' adds David. 'Like when we rescue sheep and trapped livestock for the local farmers, clear routes from fallen trees and maintain lanes like no other users would.'
While all clubs that go laning prove more useful than other countryside users would believe, many are also venturing further afield to test the offerings of different regions around the country. The LLRC have explored the Ridgeway, an ancient highway that was once used as a chief trading route between the Dorset and Norfolk coastlines. Derbyshire has also been ticked off the list, while other Peak District areas between Manchester and Sheffield have also been visited.
My attention swivels back to the hills of Shropshire where we're encountering a real selection of lanes.
There are the gentle, ambling trails that give you time to take in the sights, but with the occasional dabble of something a little more challenging. A few ruts thrown in with steeper gradients and a touch of narrowness for good measure and we're soon thinking about how to get through to the other side.
Glen has taken the liberty of rolling up the sides of the 101's canvas to make this 'military hangar' feel more like a safari tour of the livestock of Shropshire. You would certainly feel safer in the Serengeti while travelling around in this than your regular Defender 90. At least in the 101 there's less chance that a White Rhino will pierce its horn through the bodywork… and then your leg.
Another creature that has been relatively quiet thus far is Beans. I'm not talking about a tin of baked beans from a well-known supermarket that has gone past its use by date and begun sprouting large quantities of bacteria which is now taking over the vehicle (thankfully). Instead, I'm referring to David's four-legged friend, and yes, Beans is a dog – not a sheep.
This happy little fellow has been hopping off the wagon every now and again, partly to deal with the travel sickness each dog faces as they struggle to stand up in a moving vehicle, but also to sniff out every inch of Shropshire, it would seem.
At one point during the day we head through Craven Arms, a place that has always baffled me, as if a pub has declared itself a village and someone in government agreed it would be a good idea too. Obviously, you won't be surprised to hear that the main tavern in town is called, surprise surprise, The Craven Arms.
I'm amazed by the variety of lanes here in Shropshire, and upon reaching a plateau up in the hills, we decide to pull over for lunch and bask in the midday sun, giving me chance to catch up with Luke and his father-in-law, Frank.
Luke drives the purple Series II we mentioned earlier and Land Rovers are the reason he met Frank's daughter, Rebecca.
'Frank has had Land Rovers all his life and it's a very family-orientated affair,' explains Luke. 'I'm very lucky in a way, because Frank and his family are a wealth of knowledge; they can usually tell what's wrong with my vehicle if there is a problem.
'They might tell me what's wrong and how to fix it – but they won't do it for me,' he laughs. '"You've got to learn," they'll say.'
Not only do the family care about Land Rovers, but also the Land Rovers now look after the family.
For his 21st birthday, Luke was presented with a Series III, which used to belong to Frank some years ago. It frequently carried Frank's daughter, Rebecca, round on the farm when she was little and now, several years later, the same vehicle now carries Luke, Rebecca and Kameron, Frank's grandson.
It's clear family means a lot to these guys and this could be why they admire Land Rovers so much.
'You can see the family blood line through the generations,' says Luke, 'from the Series I right the way through to the current Defender. It's got the same character as it had all those years ago.'
In the afternoon, we prove our usefulness once more by helping a lost cyclist find his way again. He may have had maps to hand, but David is equipped with a laptop and full GPS. The irony is that we see him coming the other way about 30 minutes after we think we've solved all his problems. Perhaps he's not even sure where he's trying to get.
We also acquire a curious Discovery while making our way through the area of Garbett. Certainly, if you see a collection of slightly muddy 4x4s, you can hazard a guess at what sort of day out they're on.
And it's by curiosity that you can find new and wonderful places to visit, particularly while laning in the UK. I'm not saying drive down lanes you've just stumbled across and the status of which you have no idea about. Indeed, plan which lanes you can do wherever you're going, but do spin the globe and go wherever your finger lands. It could leave you heading to the hills and to a whole new world of scenic beauty, thrills and a brand new collection of memories you'll treasure forever.
Share this article