Like Son Like Father
Originally Published: May 2015
Words: Mike Trott
Pictures: Mike Trott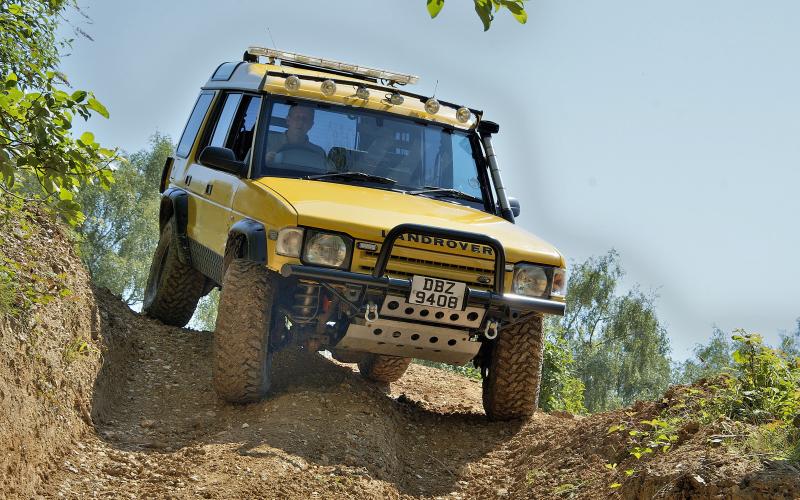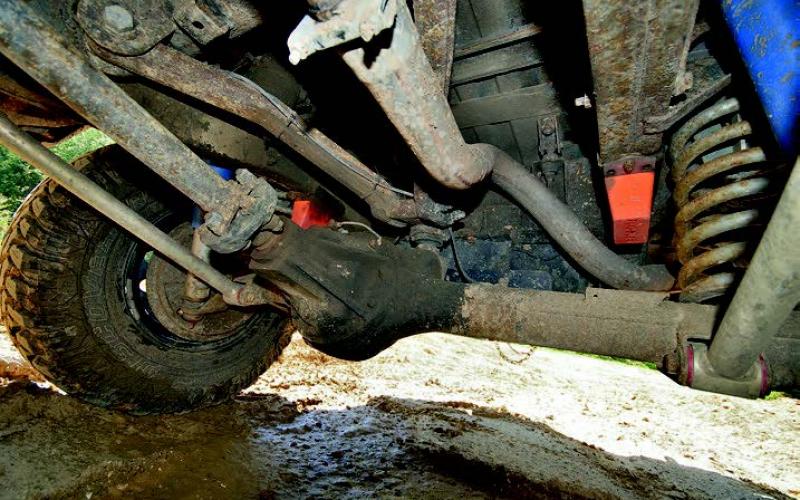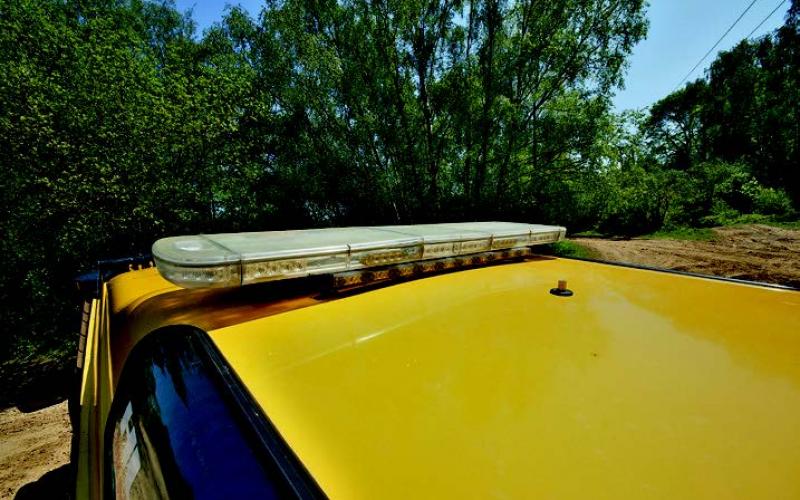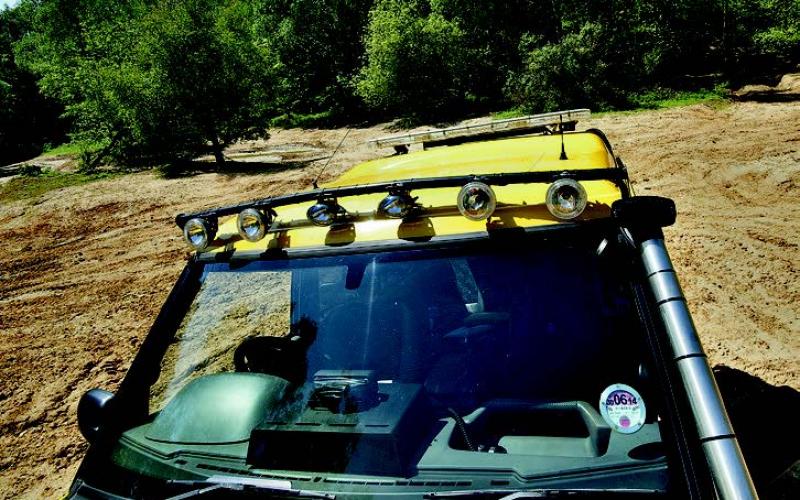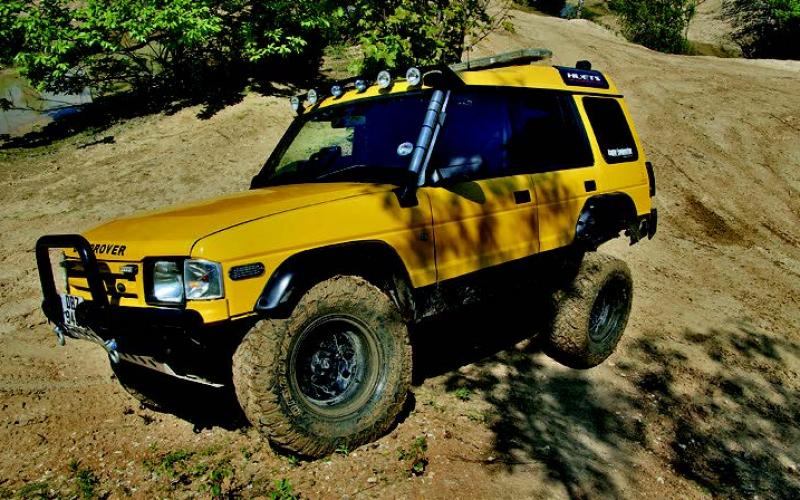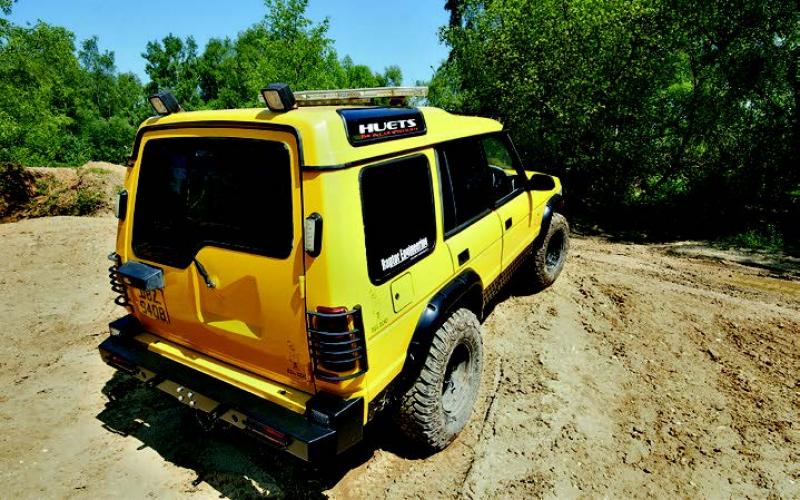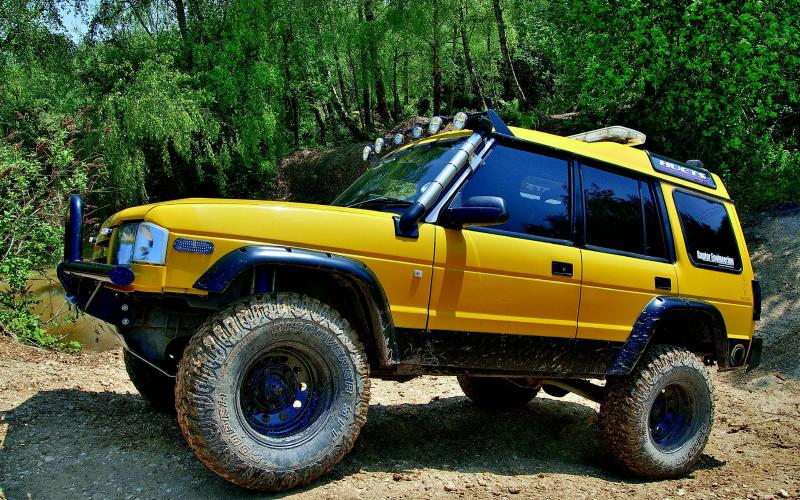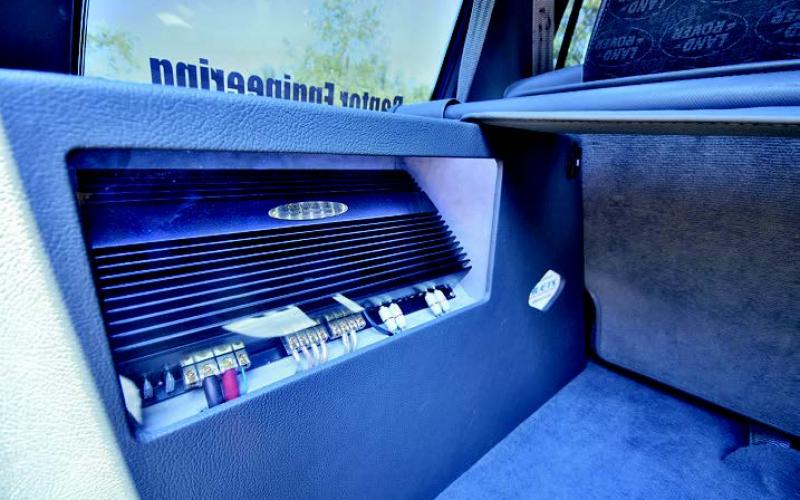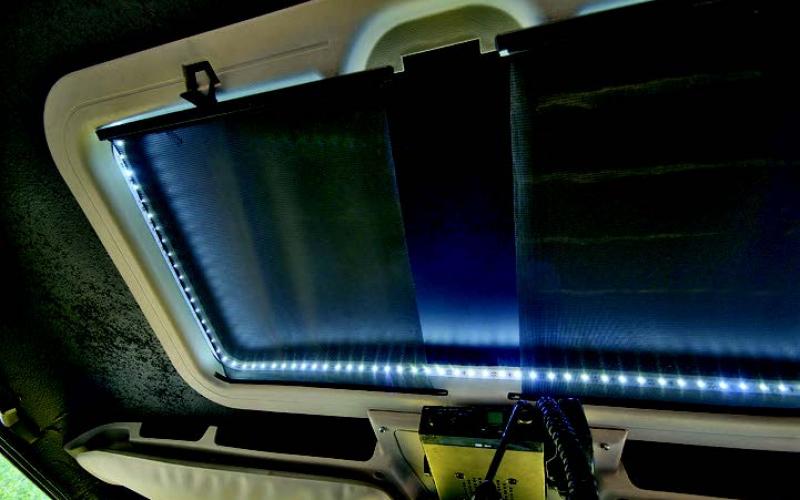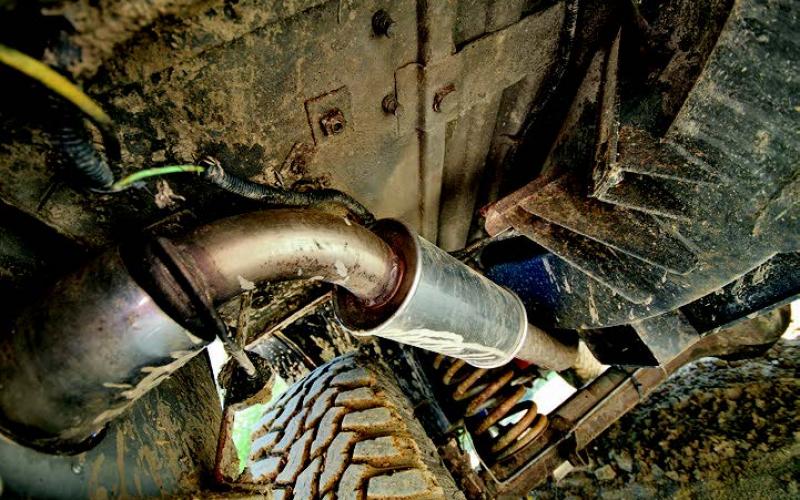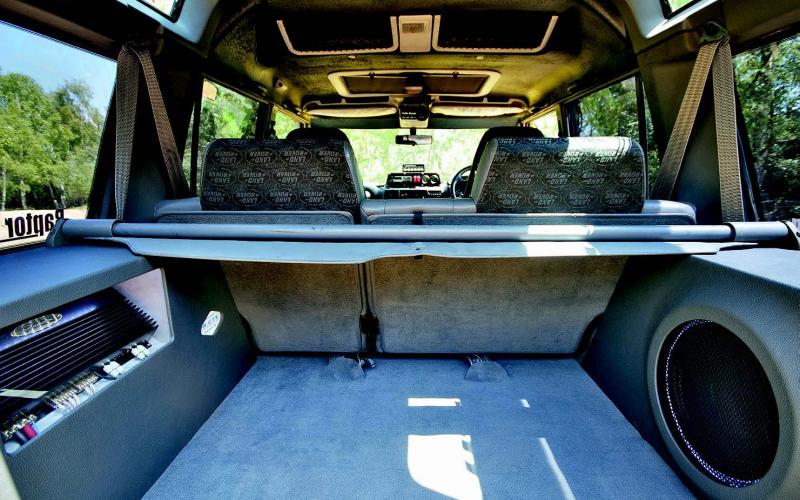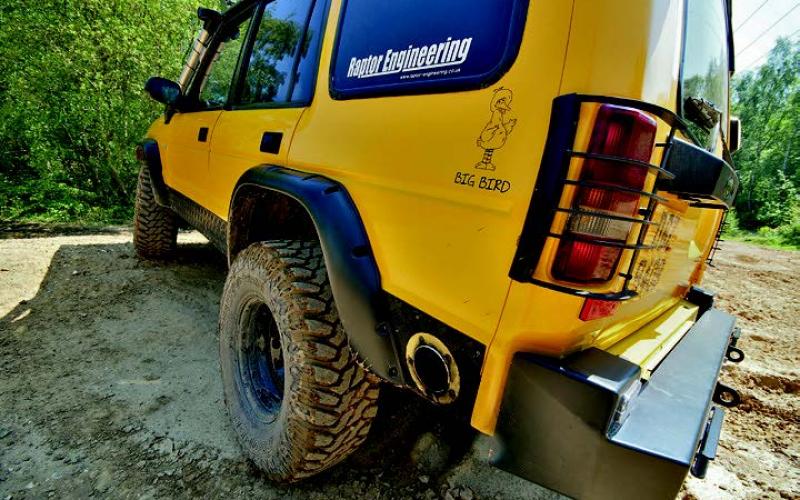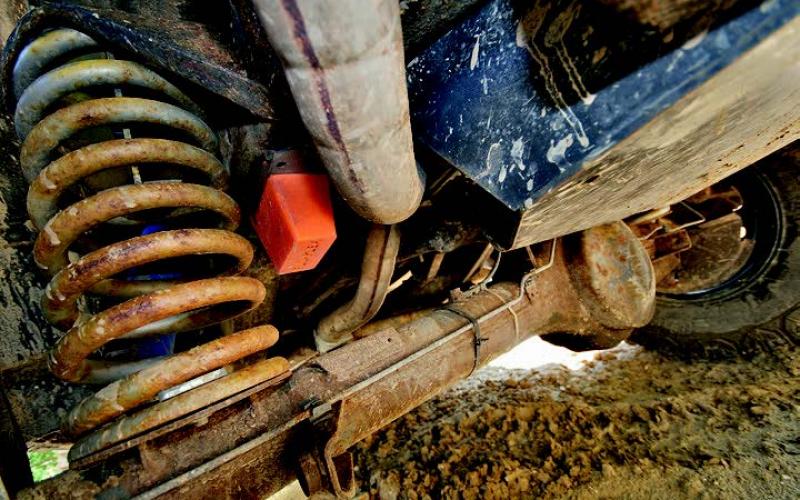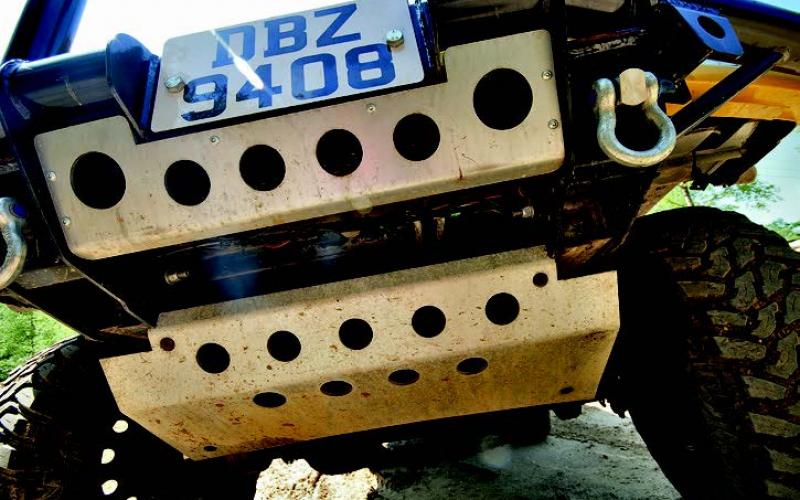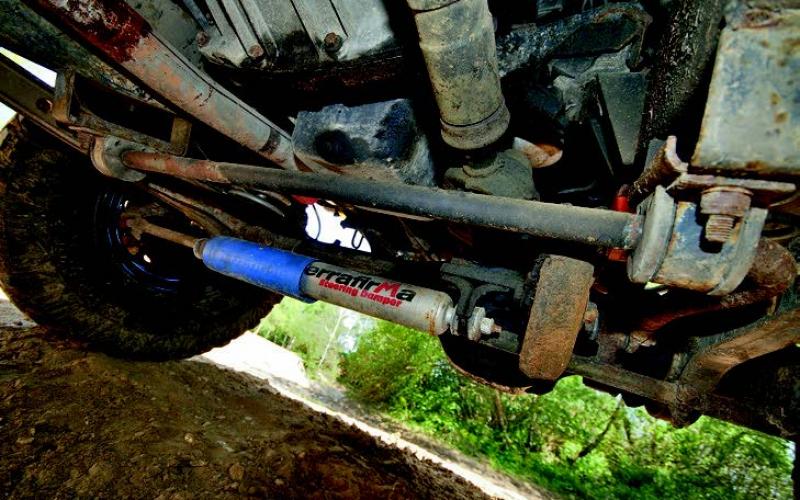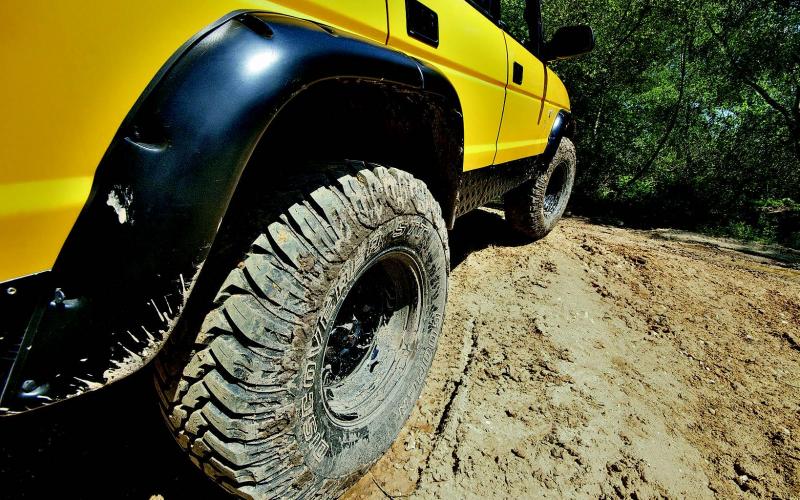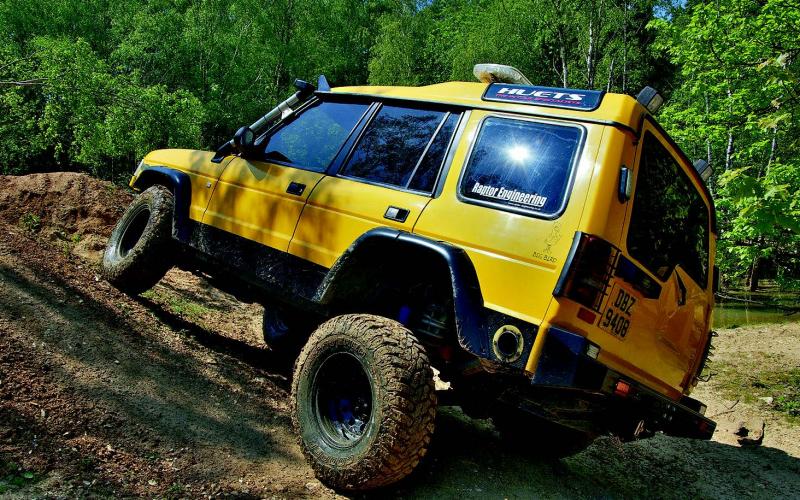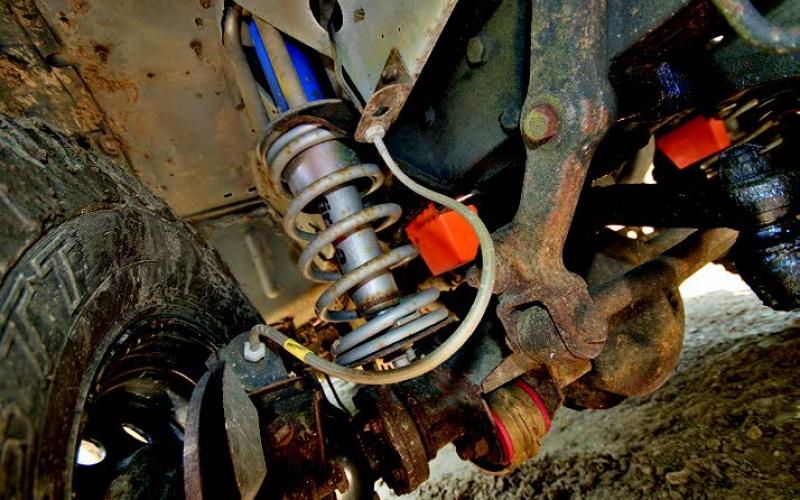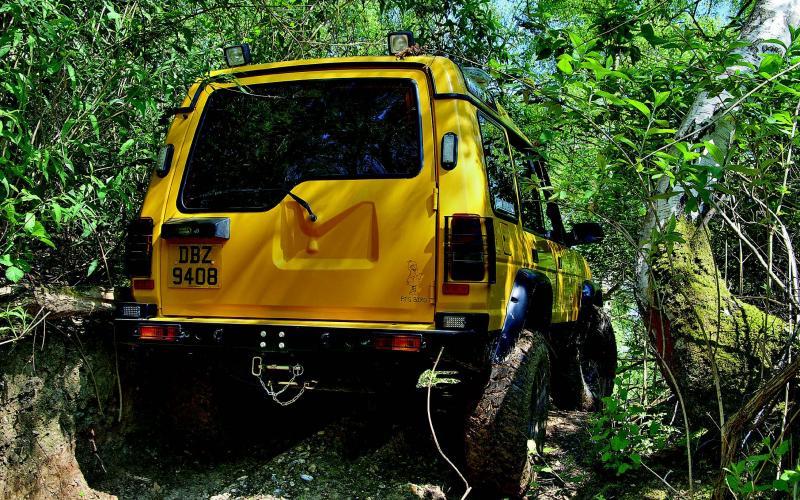 <
>
Normally, it's dads who get their sons into off-roading. But when Adrian Francis was bitten by the bug, it happened the other way round – which didn't stop him from restifying a Discovery with an unusual past and an even more unusual colour scheme
When you think of colour schemes for 4x4s, I reckon the first one to come into most people's minds would be the green of an early Land Rover. Maybe black for a late Range Rover or white for a council-owned Ford Ranger. And we've all seen old Hi-Luxes in a colour that used to be red but has now faded like the career of an old Hollywood A-lister who's reduced to appearing on Big Brother.
Without stooping to name a stream of celebrity train-wrecks, let's just conclude that 4x4 makers haven't always pushed the barge out with its colour schemes. A few of the softer SUVs have given it a go, but with the sort of truck you'd actually want to drive I don't think the barge has ever touched water.
The Discovery 1, for example, was pretty beige from the outside. Even models which weren't actually beige in colour were, well, just BEIGE in colour. Like the dark red hue that looked like the colour your knee would go as a child, when you'd fallen over and, a few days later, picked off the crusty scab (apologies if you're reading this over lunch).
You might think, then, that if I told you a bright canary yellow Discovery lives among us and can be found around our country's green lanes from time to time, that perhaps I'd been sniffing something. But here it is: proof that when the mood took them, the people in Land Rover's paint shop really could give the Mk1 Discovery a lick of something bright.
This 1997 Disco belongs to Adrian Francis. And there's more to its yellow paintwork than just a spontaneous decision to brighten things up a bit. You see, unlike most signal yellow off-roaders, Adrian's Disco started life looking the way it does now.
'This Discovery was used at Heathrow Airport until 2006,' he explains. 'They used it as a runway patrol car – hence the yellow paintwork. I bought it on eBay from a local company who were auctioning the ex-Heathrow vehicles off, and this just popped up looking faded and sorry for itself!'
As you can see, this Disco is no longer sorry in any way. It's loud and proud and not afraid to shake a tail feather, either, which brings us to its nickname: Big Bird. You might think it spent so much time at Heathrow that it decided it wanted to become a Boeing 747 itself, and that would be a very big bird indeed. But actually, it all comes down to Sesame Street…
'It got the name because Big Bird was my daughter's favourite character from Sesame Street when she was younger. A few people wanted to call it Bumblebee, from Transformers, but Big Bird has a more personal touch for me.'
The exterior certainly mimics Big Bird more than the murky colour of Oscar the Grouch. And since picking up the Disco back in late 2012, Adrian and his son Tom (whose red 90 truck-cab also featured in TOR a few months ago) have transformed it into a truck that isn't afraid to take things out of autopilot and venture off the beaten track.
It's usually father first and son second, but Tom is actually the reason why Adrian got into off-roading in the first place. 'My boy always liked off-road vehicles,' says dad, 'so we used to take him to watch other off-roaders at various events. We then decided to buy our own vehicle and now we are hooked.'
The vehicle in question was a Suzuki SJ. Weren't expecting that, were you? I don't know what colour it was, but it was Adrian and Tom's toy for a while before they switched to their Land Rovers.
Since then, Adrian has experienced many of the classic joys (or symptoms) you can expect from being a Discovery 1 owner. 'I drove it around as standard for a while, but then the oil leaks started and the sunroof followed soon after. The sunroof was removed and we plated over it, and along with the Terrafirma suspension that's been one of the best modifications we've made!'
While eradicating the sunroof was a very smart move, taking the doors off the body didn't turn out quite so well. 'All the shims and bolts were an absolute nightmare to line up again and get square and straight,' admits Adrian.
With it being a Disco 1, at least, the truck's chassis wasn't a problem. And having been kept at Heathrow for nine years, rather than hacked through mud or used to reverse boat trailers into the briny, it had had a gentle life in every way. The bodies can be another story on these vehicles, but in this case it was just the paint that faded away and not the entire rigidity of the metal.
'The body was stripped down and then resprayed,' says Adrian. 'We decided to keep it yellow, though, because it stands out and it's different from the other dull colours you get on normal Discoverys.'
So why did it end up being a Discovery 1 he chose in the first place? 'I've never really liked the Td5 to be honest, and also there's too many unnecessary electrical gubbins. Let's face it, you can't beat a good old 300 lump!'
Big Bird is often piloted to local air shows (Adrian's local airport is home to its sister vehicle, which is still in operation). He also does a lot of marshalling and security for various country shows around the south coast, with the South Coast Land Rover Owners Club providing some of his companions when he goes out laning.
The Disco is also used on the occasional play day, but it's still a work in progress as far as Adrian is concerned. 'There's plenty more modifications to come as I'm still building the truck really. I'm going to fit a front winch and sort out the gear ratios as it's a bit on the slow side, and I'll fit a rear locker with heavy-duty driveshafts.'
All good, sensible stuff. But for now, it's enough just to be visible. Yellow paint certainly does that, and for sure there are enough lights on the vehicle!
'I didn't put the flashing lights on! They left them on there from the airport days, honest…'
Whether or not you like the colour yellow, or whether you've even heard of Big Bird before, in a flock of depressing pigeon-coloured Discoverys this is the Peacock that's going to rule the roost wherever it goes. Which, as its spec list grows and grows, is soon going to be pretty much anywhere.
Share this article