Long Story
Originally Published: November 2018
Words: Gary Noskill
Pictures: Steve Taylor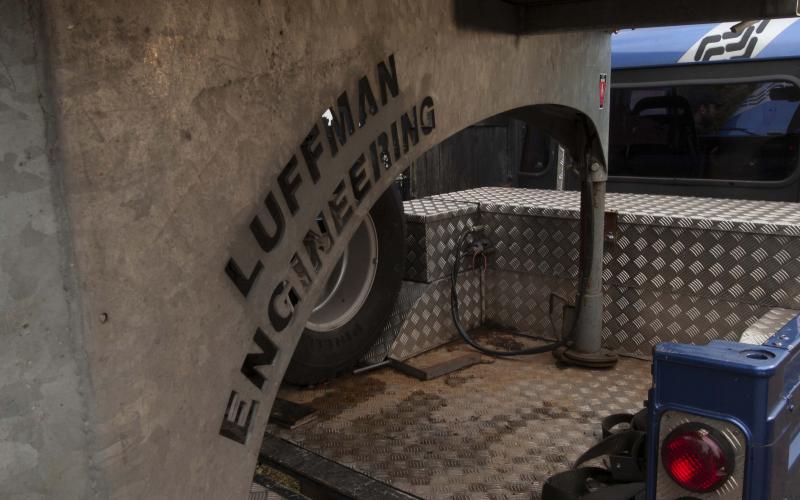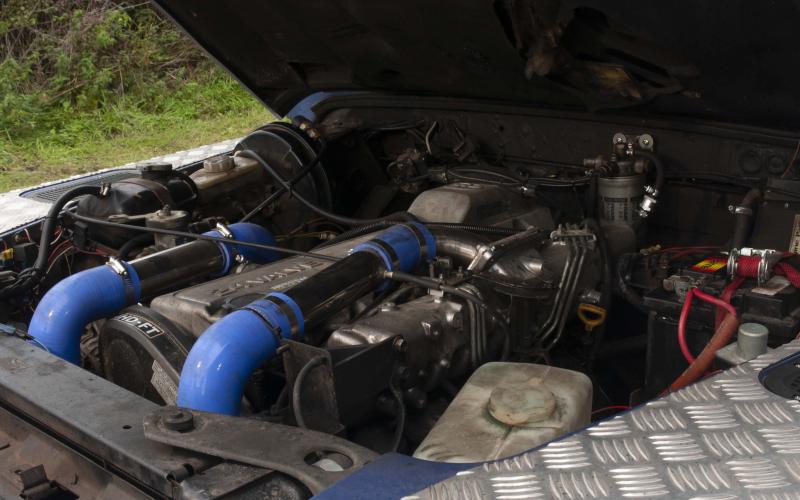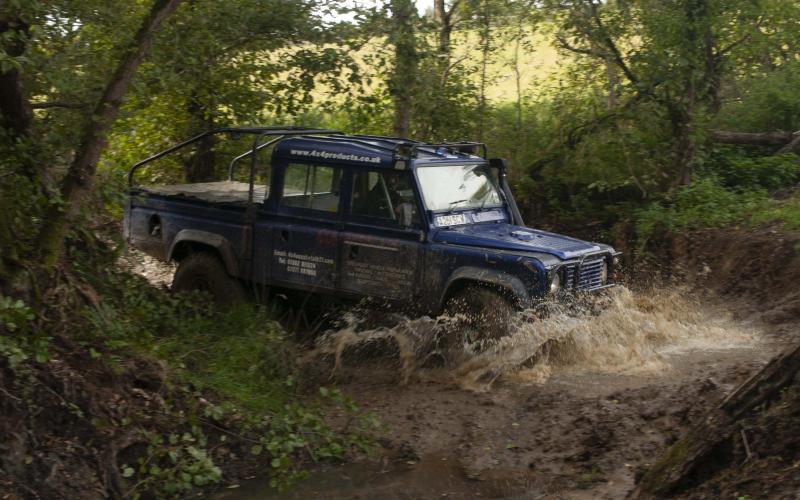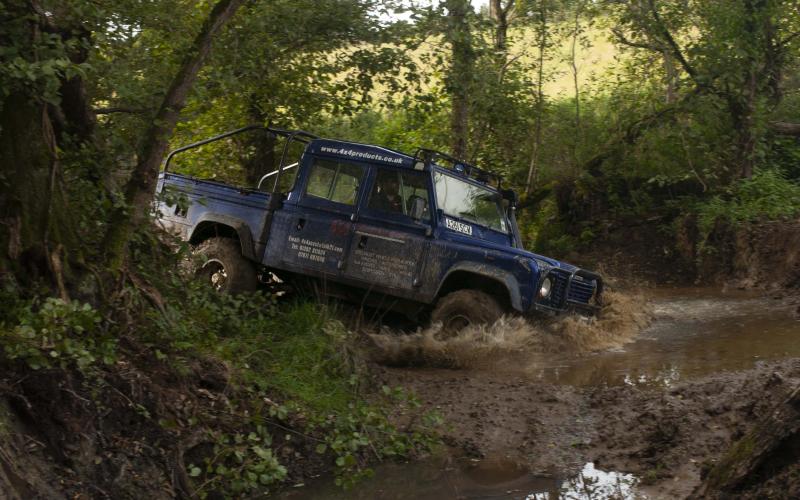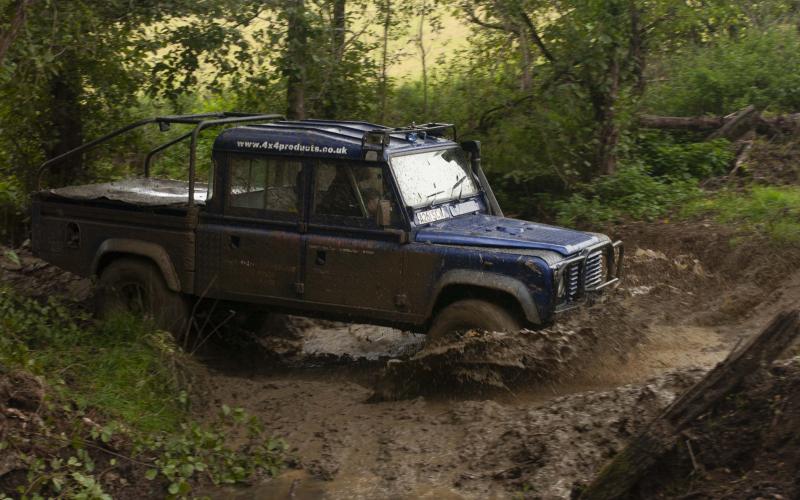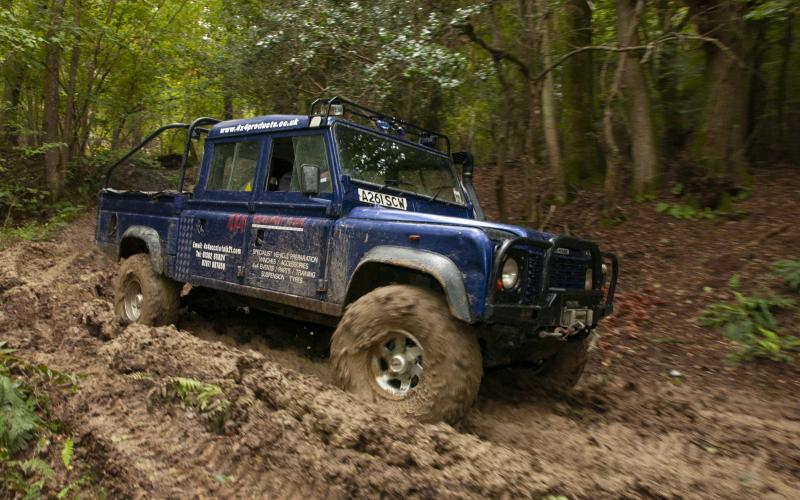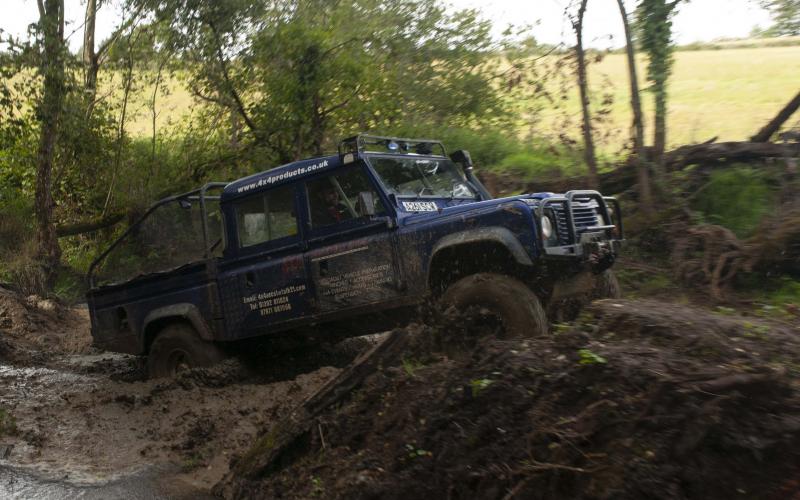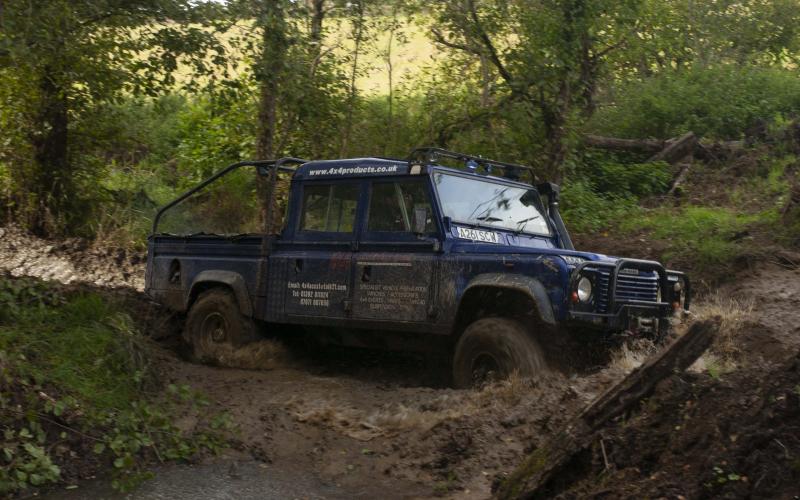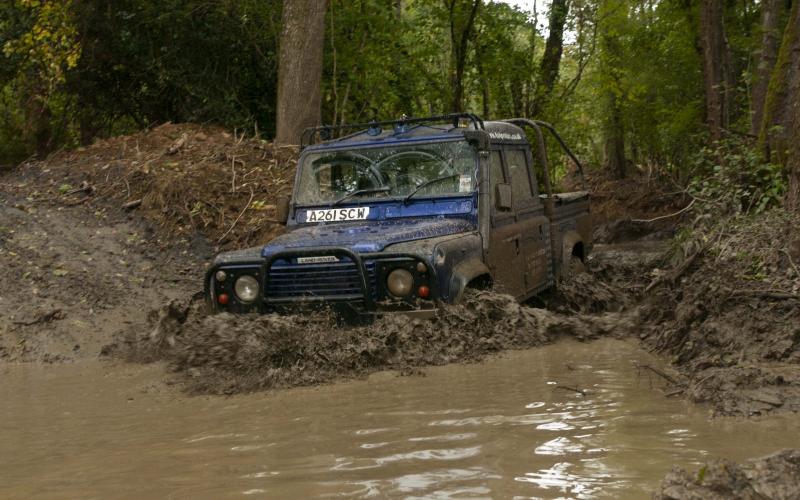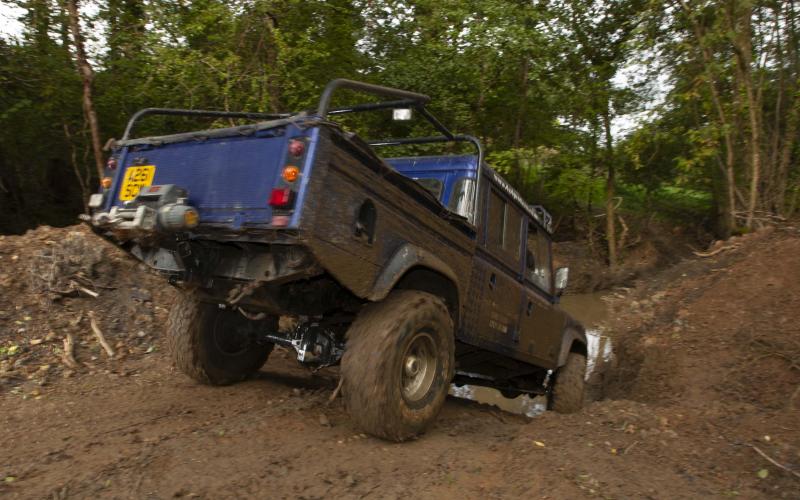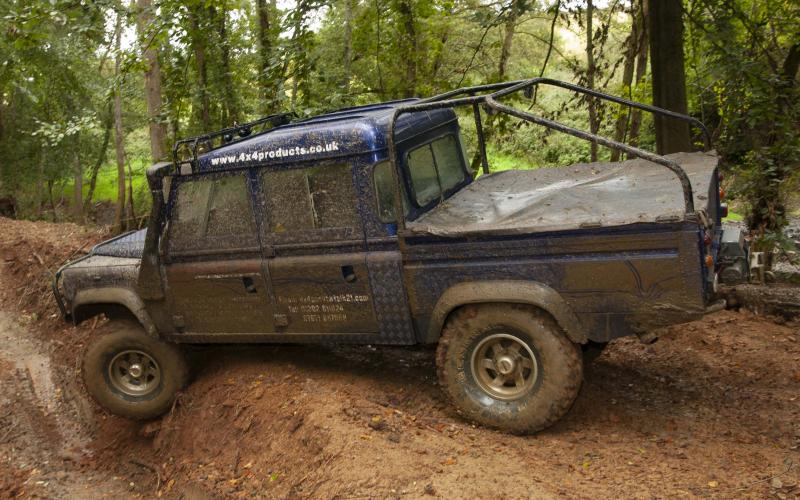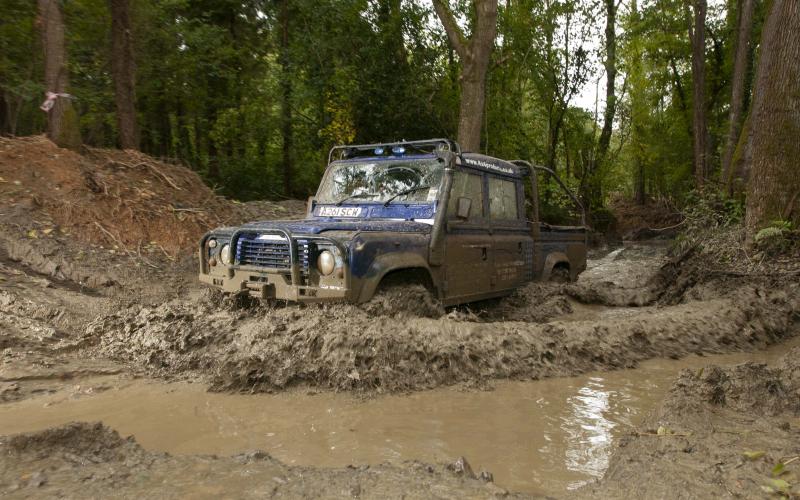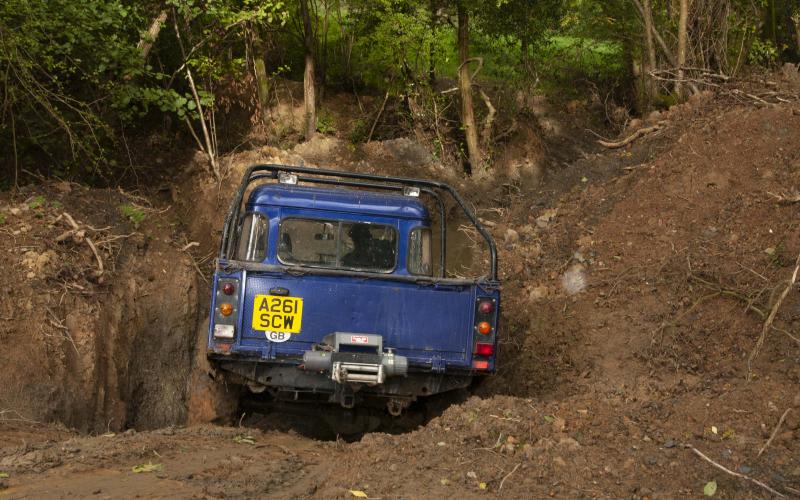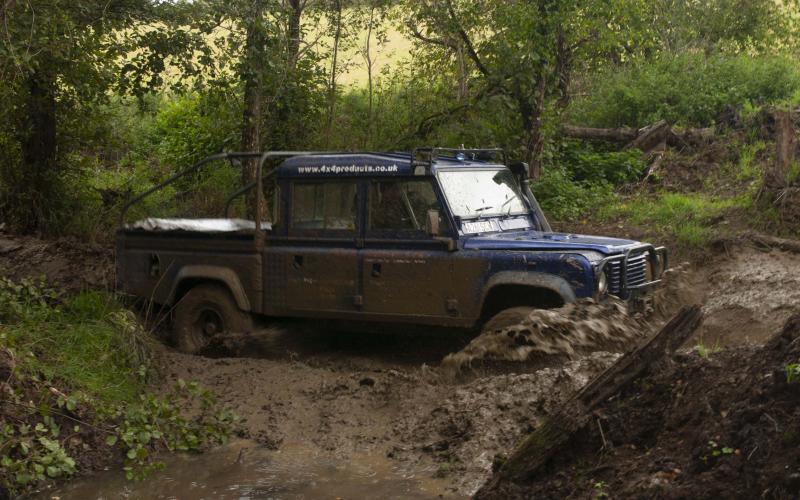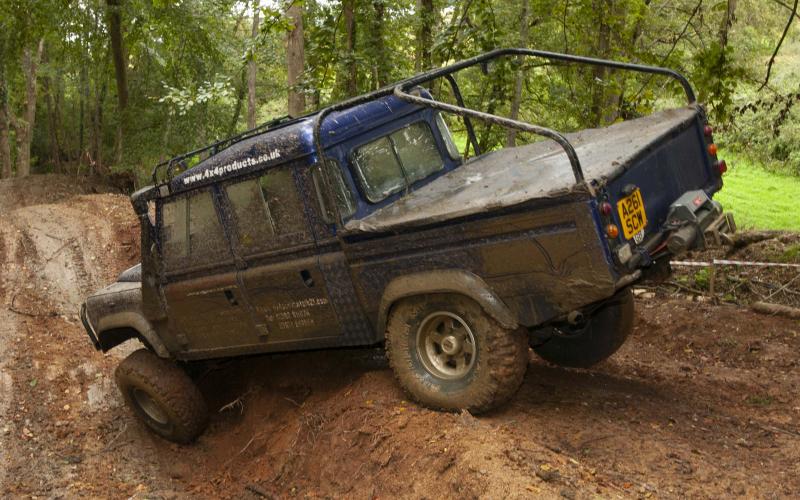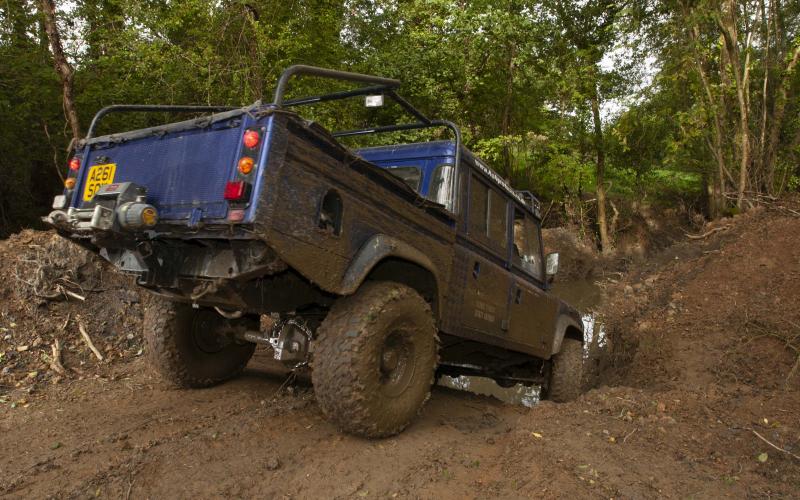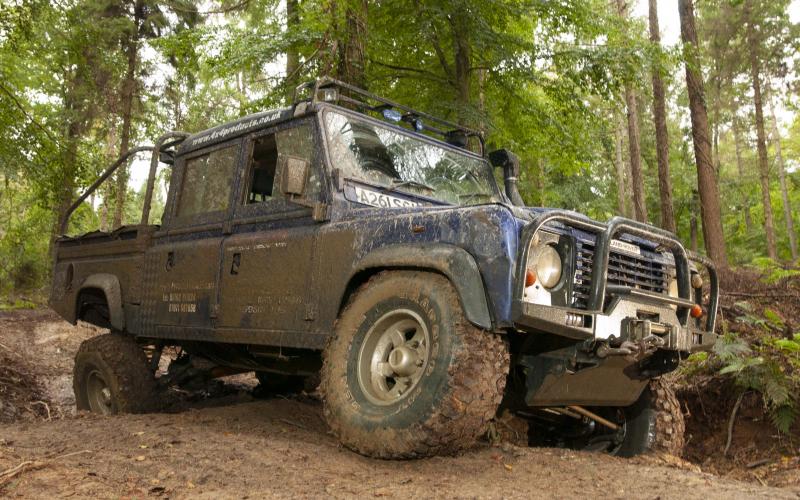 <
>
Back in the day, the only way of driving away from a main dealership aboard a four-door pick-up was by shelling out for a Land Rover 127. Many local authorities and utility  companies did that – though even with the passage of time, not many enthusiasts have taken them on as they've passed into private hands. Those that do, however, tend to be very happy with their choice...
One thing you do notice of people who own 127s or 130s, however, is that they tend to absolutely love them. And when you cast doubt upon their choice's off-road ability, you're likely to get an answer which is full of praise for what their vehicles can do.
People like Mark Townsend, for example, who bought his 127 from a friend and set about modifying it for life as an off-road training vehicle. It was registered in 1983, putting it in the first year of production – but, by the time he was finished with it, boasted a level of spec much more in keeping with a later 130.
When Mark opened his off-road training centre, he decided he wanted a vehicle that could accommodate five people in forward-facing seats while also providing a separate storage area for muddy equipment.With no 110 Double-Cab on the market at the time, there was only one vehicle that was up to the job.
'I looked all over the place,' he told us,'and found it really tough to source a decent one. They command a premium if they're in good order, so I was determined to spend my money wisely.' As it turned out, that meant putting much of it towards replacement parts and heavy-duty mods to help his chosen Landy cope with the relentless off-road life it now had ahead of it.
The engine and gearbox, for example, gave way to the 200 Tdi and LT77 combination that became standard following the move to the Defender name. But that was just the beginning.
At the back, all 110s and 130s were fitted with a Salisbury rear axle. But up front, Mark complemented this with a heavy-duty 24-spline unit which, having come from a V8-engined 110, proved straightforward to fit.
Being an early one, the Salisbury axle left Solihull with drum brakes. Mark told us he was forever clearing muck out of them after off-road sessions – and also that he was planning to replace them with discs, hich remains a common thing to do on old Landies. Less common is fitting fiddle brakes, but he reckoned that with discs on board, this would make it a lot easier to slew the vehicle around the place while lining it up to fit through narrow gaps between the trees in the woodland where his training centre was based.
Another mod to help get over the vehicle's length was to fit custom-built front and rear propshafts, made from steel tube with a quarter- inch wall thickness. 'The propshaft at the rear is the first thing to hit the ground,' he explains. 'So it's worth spending the time and money to make sure it is strong enough to take a few knocks!'
He took a similar approach with the steering bars, replacing them with heavy-duty units to be able to cope with impacts on the ground, though of course Defender owners of all wheelbases have been doing this since time immemorial.
The wheels and tyres getting turned by the steering bars were 15" Compomotive alloys wrapped in 35x12.50R15 General Grabber Mud- Terrains. Mark chose these as a compromise between the need for traction in the woods
and civility on the road, where he commented that the 130 was always a popular sight when he picked his kids up from nursery...
Helping as many people see it as possible, and making room for those big tyres, was a +4.5" Ironman suspension lift, combining extended springs with spacers for improved flexibility and a greatly enhanced ride height. 'With the extra ground clearance, the vehicle has just as good a ramp-over angle as a 110,' he told us.'It makes a real difference to its performance off-road.'
Other mods were, as they say, built not bought,though they were bought by other people as Mark used to sell them.These included the underbody guards and the cage over the rear load bay, as well as the front bumper which was home to a Milemarker H12 winch.
Other modifications included a snorkel and raised axle and transmission breathers, as well as auxiliary lighting and an aluminium roof rack. Inside, meanwhile, you'd find a power inverter and a 1.5-litre onboard fridge – handy for keeping all those off-roading students refreshed.
There was still more on the cards when we photographed the 130, such as locking diffs, rock sliders, four-link suspension and a full exo cage. But already, this was a 127 of a very high standard indeed. Much of the work may have gone into addressing the limitations its wheelbase created – but with that done, it became a very good advert for thinking outside the 90 and 110 box.
Share this article