May The 4xForce Be With You ♦ Tested Product ♦
Originally Published: July 2013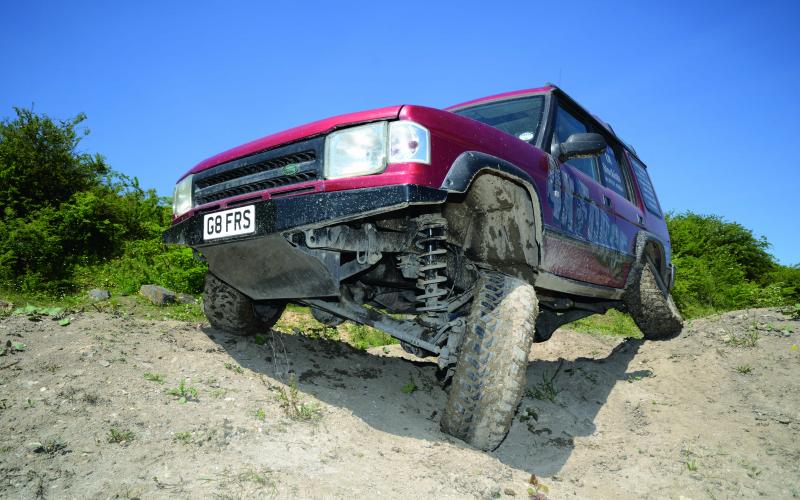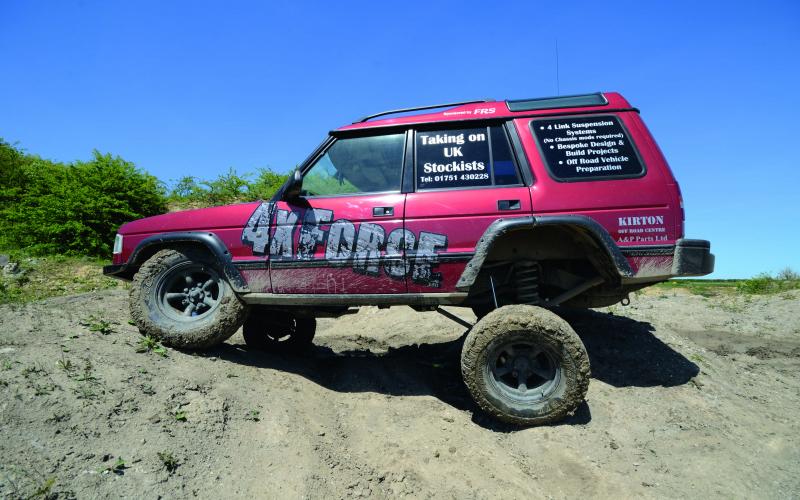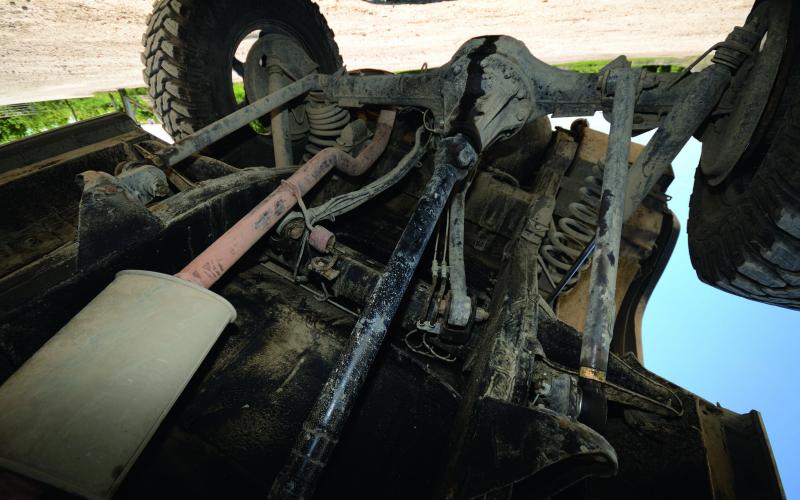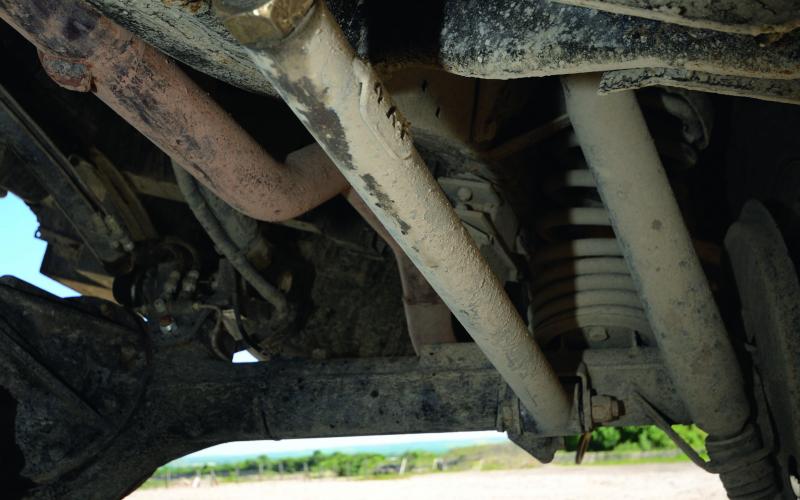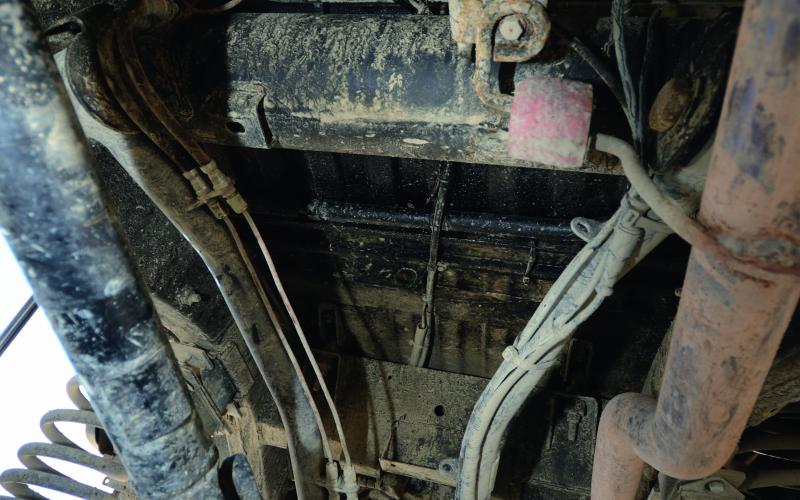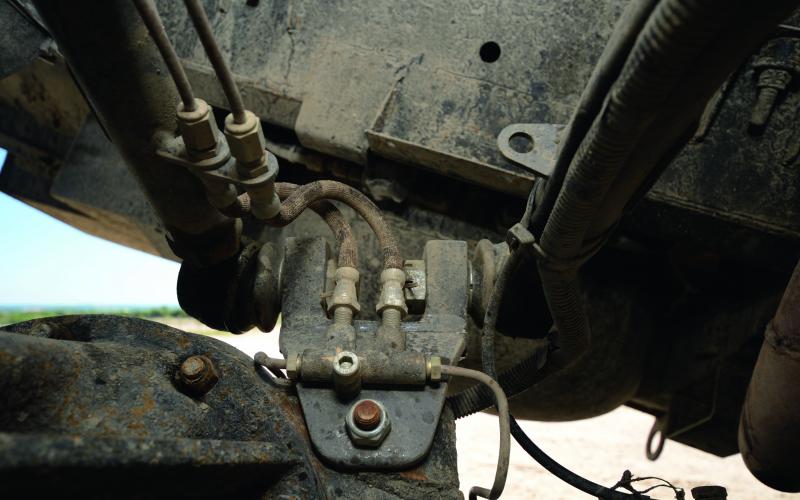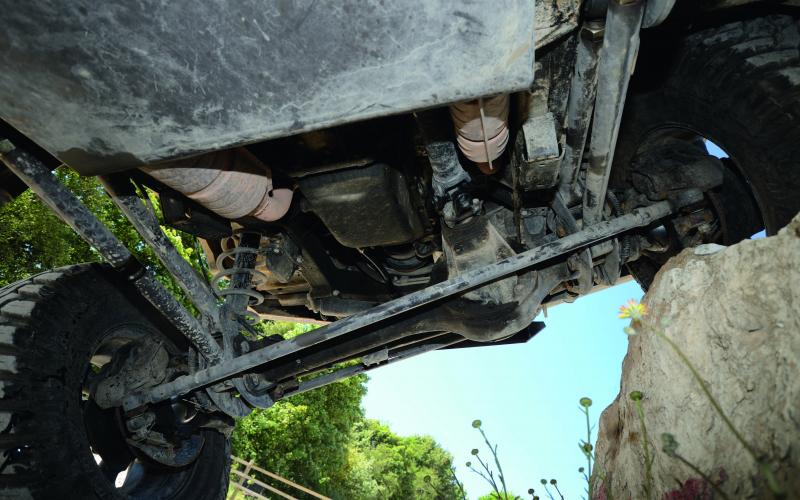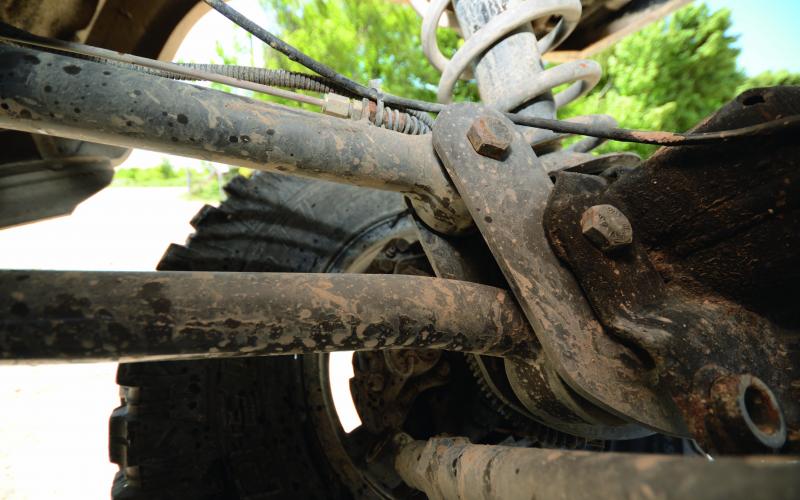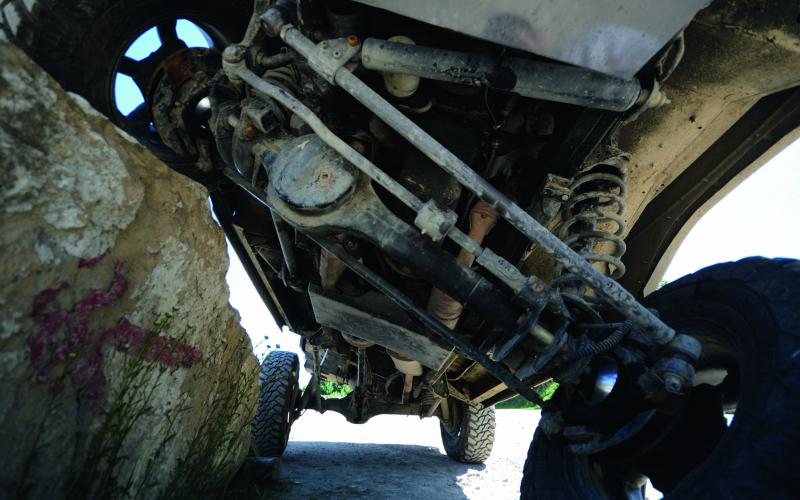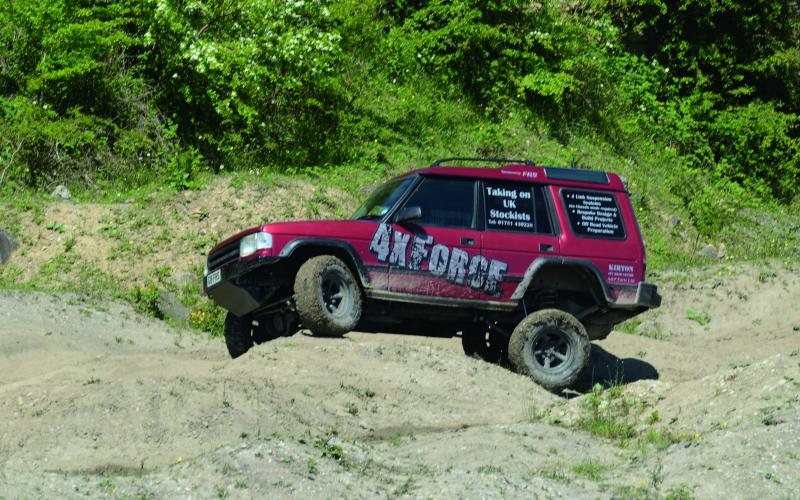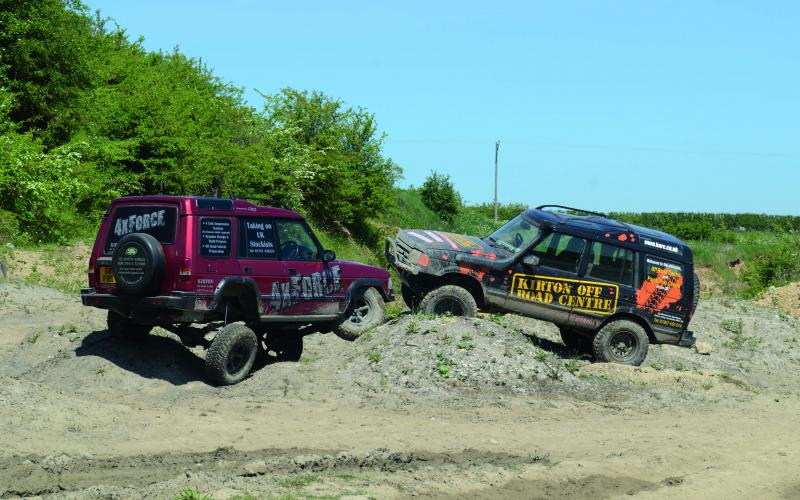 <
>
A lot of the Land Rover suspension systems on the market are basically variations on the same theme. Taller springs, longer dampers and some combination of castor correction, shock towers and modified links – there are some excellent options around, but it's not every day that someone comes along with a truly radical alternative.
That, however, is what 4xForce has just done. A joint venture between Gordon Jackson (an engineer from a family business with decades of experience in bespoke builds for the industrial and agricultural sectors), Kirton Off Road Centre and Land Rover specialist A&P Parts of Scunthorpe, the company has been set up to develop Gordon's design for a four-link system which can be used with your choice of springs and shocks to achieve as much articulation as you want – without compromising the suspension's natural movement.
Gordon says he's been into Land Rovers from about the time he learned to walk. He lives near some of the legendary lanes of the North York Moors – not that he needed to use them, because a friend owns an enormous tract of land near Rudland Rigg and he had the run of the place. So he grew up with it, grew bored with it, got on with his job and then years later some mates convinced him to join them on a visit to Kirton. That relit the fire, and 'it all got very extreme very quickly.'
So much so that he ended up climbing out of a properly rolled Discovery. He'd crested a hill with a bit too much vigour, one wheel dropped into a hole on landing and over she went.
That was in April 2011. He could easily have decided to go back to being bored with off-roading after that, but he's an engineer. So insted he saw a problem with the way his truck had responded to the terrain, and set out to fix it.
His first attempt used a three-link rear with an A-frame, similar to the original factory set-up. But he wanted to eliminate axle steer, and he had seen four-link systems being used on American rock crawlers. Hence the MkII prototype, which has been refined into the system 4xForce is now putting into production.
That's where the idea came from – but this suspension isn't a copy of anything. It uses the standard A-frame brackets to mount a pair of clevis joints, which work with a set of fabricated radius arms to control the axle in its three axes of movement.
Naturally, the axle can move up and down as required, whether by the road/ground or the load in the back of the vehicle. That's the first axis of movement. The second is around a centre point when viewed from either end of the car – what we know as articulation. The third, which is what this system seeks to control properly, is the axle's movement forward on its radius arms as one side drops out, which gets more pronounced the further it's capable of drooping.
Up front, the traditional radius arms are replaced by twin-boom units whose purpose is to maintain the correct castor angle at all times – not just to make up for a suspension lift, but throughout the axle's arc. Gordon's argument for this is that the tyre's contact patch is never diminished and the steering is never loaded up by the weight of the vehicle shifting around, meaning that however much body roll you might get on the road, its handling will remain vice-free.
The links are all made from CDS, with what Gordon describes as 'over-specced' ball joints and standard Land Rover bushes. 'I prefer metallastic to poly,' he says. 'People like poly bushes because they're soft and look like they're making up for the tight spots in the suspension. We think that because our suspension is moving without tight spots, we don't need soft bushes.'
Grand claims, but what's the system like in practice? From the first impression we've had, driving a V8 Disco fitted with the full kit on some of the roughest terrain at Kirton, we're hugely impressed. Released from the vice-like grip of the fixed A-frame, the back axle is able to cycle naturally rather than being forced this way and that. We felt what seemed to be an element of lateral movement on faster, bumpier tracks, but it's when you hit the extreme stuff that the magic happens. Where you expect to feel all sorts of lurching in the cabin, the vehicle's body stays very level indeed as its axles get down to work.
We'll admit to having quickly been seduced into feeling pretty much invulnerable behind the wheel, attacking crazy terrain with complete confidence that whatever we tried, the suspension would keep us stable. Wrong, of course, but it really does feel that natural.
On the road (not our primary interest, but most kits will be fitted to trucks which are also daily drivers), while body roll certainly is evident there's none of the lurching movement that can blight lifted Discos (all Discos of a certain age, in fact). It doesn't take much extra height to make a vehicle feel unsteady, especially at speed, but we didn't see any of that here, not even in a demo truck with no anti-roll bars. The science does stack up, and the driving experience supports Gordon's claims entirely.
Best of all, possibly, this is an entirely bolt-on kit. Gordon says that it would be possible to get more extreme results by taking a totally bespoke approach, but with an eye to the market he's used nothing but the original chassis and axle brackets, with even the two sides of the A-frame housing locating the central members in the four-link rear.
At present, the system is only available for the Mk1 Discovery, but the group are working towards a Defender kit which they expect to have available by the end of the summer.
Where they go after that is still to be decided, but the Discovery 2 has been discussed, as has going beyond Land Rover, with the Suzuki Jimny an obvious choice as the most likely non-Solihull candidate.
Another thing that hadn't been finalised by the time we went to press was a price for the system. Gordon told us whose kits they've benchmarked, and based on this we'd expect it to cost somewhere near a grand and a half; that's for the complete kit, to which you add whatever combination of springs and dampers you want from the mildest lift to the maddest air shocks.
It's not the cheapest way of tweaking up your vehicle, then, but the price reflects the amount of engineering knowledge that's gone into developing it – and the results, based everything we've experienced from the driver's and passenger's seats alike, as well as watching from outside, bear that out. It's certainly worth the investment – not least because being bolt-on, you can move it from truck to truck over time.
We're in no doubt that the Defender kit is what will see things really take off for 4xForce. For now, look out for this Discovery twisting off at shows around the country this summer, where it's already started giving people something to think about. We're not easily moved to say stuff like this when we've got our testing hats on, but we want one. It really is that good.
Share this article