Homecoming Hero
Originally Published: October 2011
Words: Will Crotchley
Pictures: Steve Taylor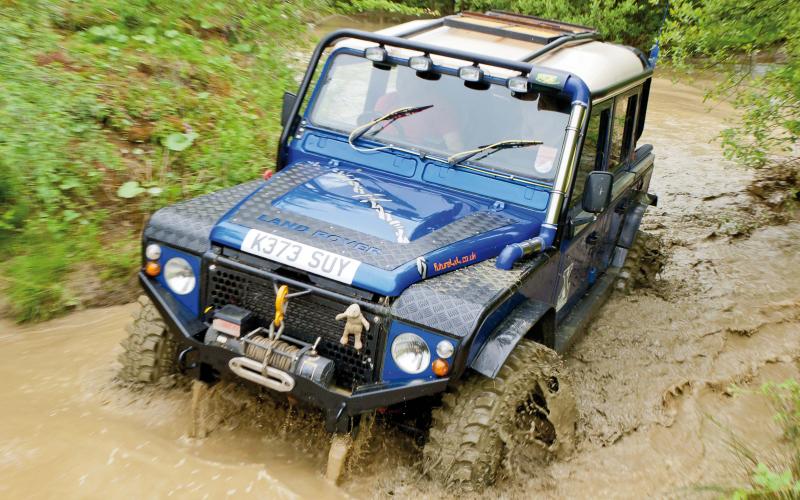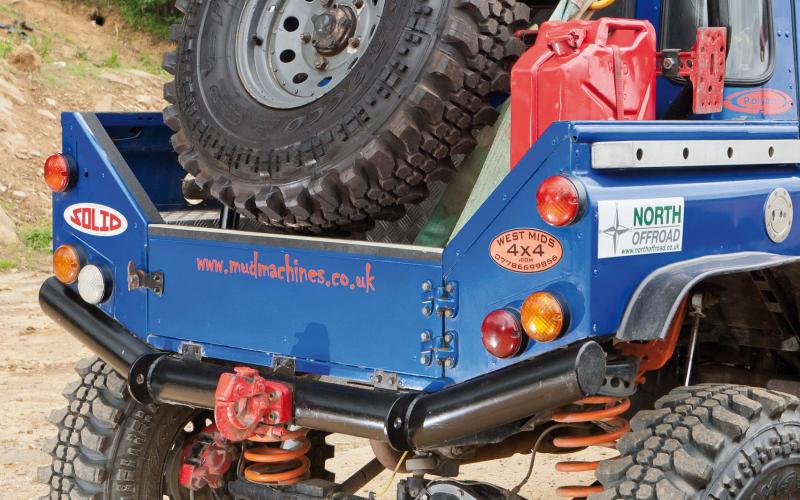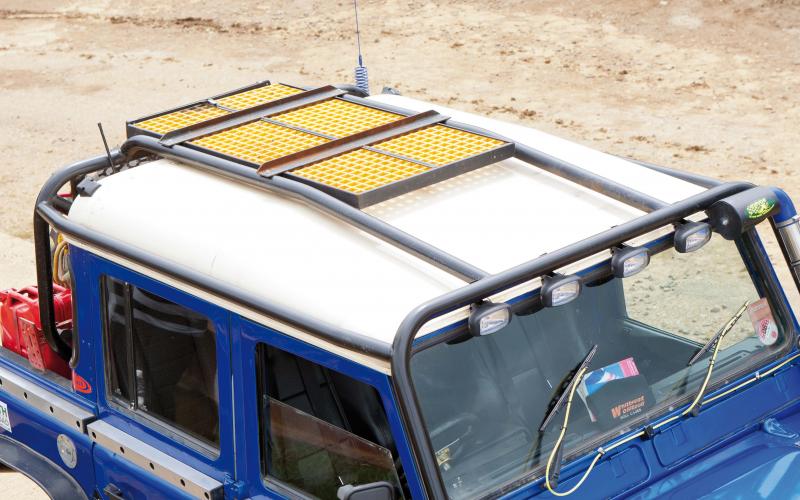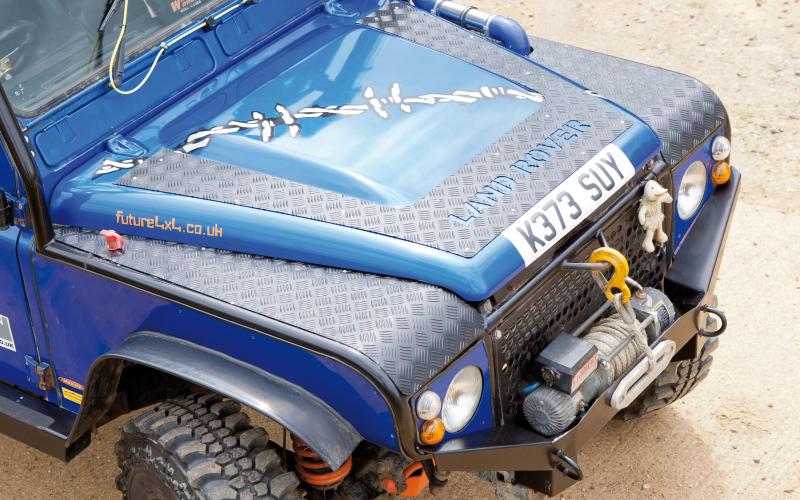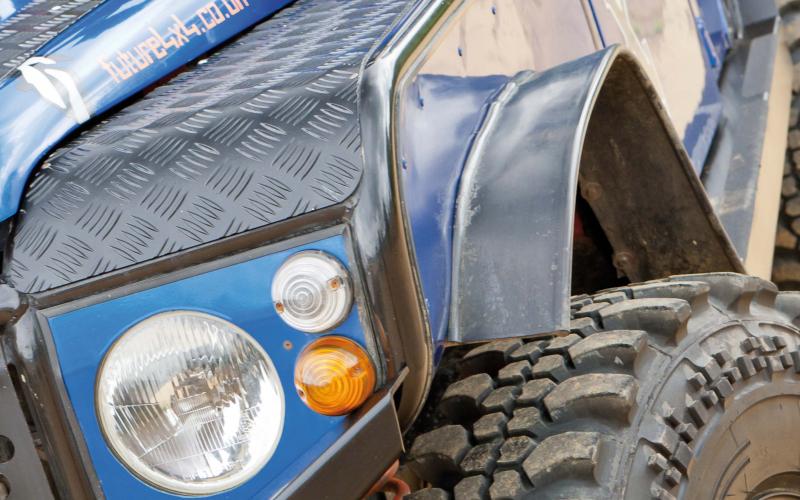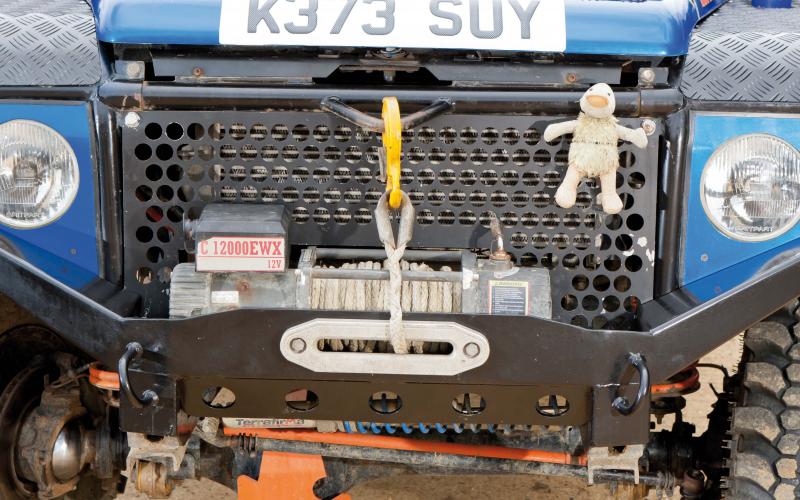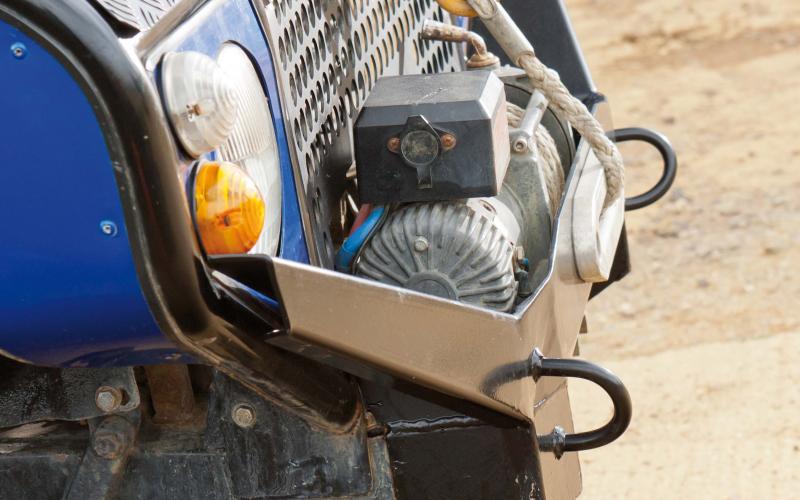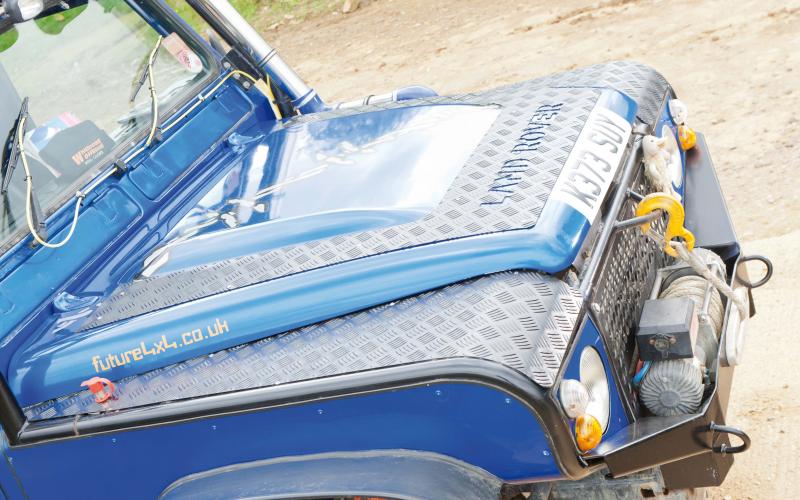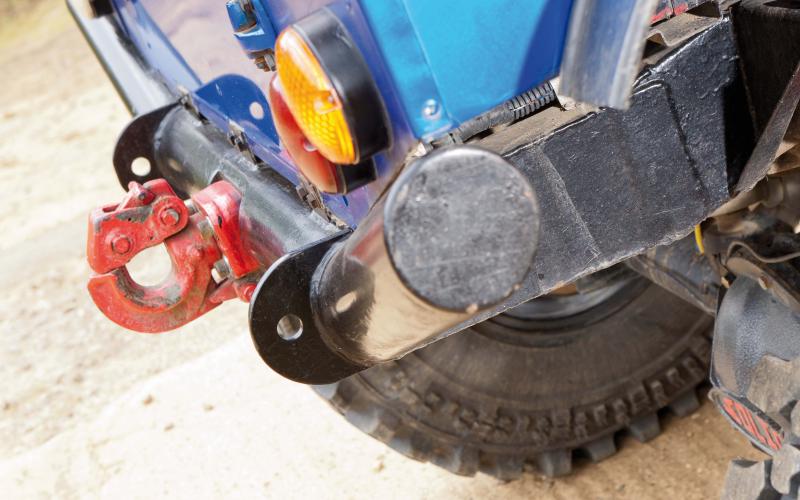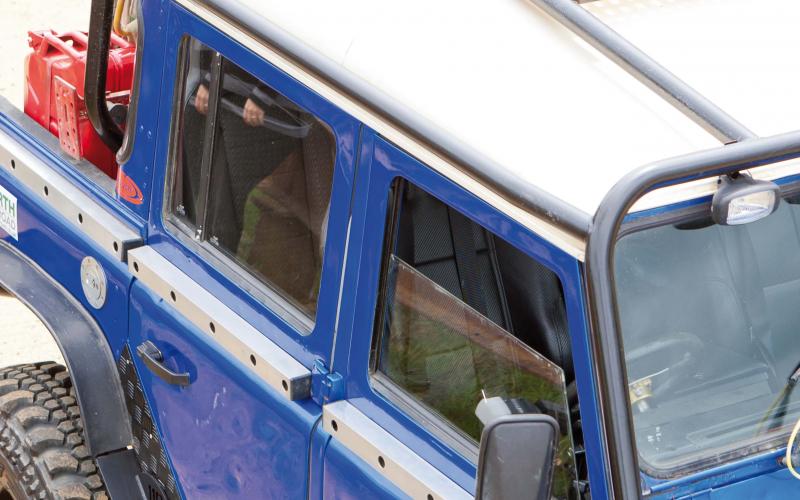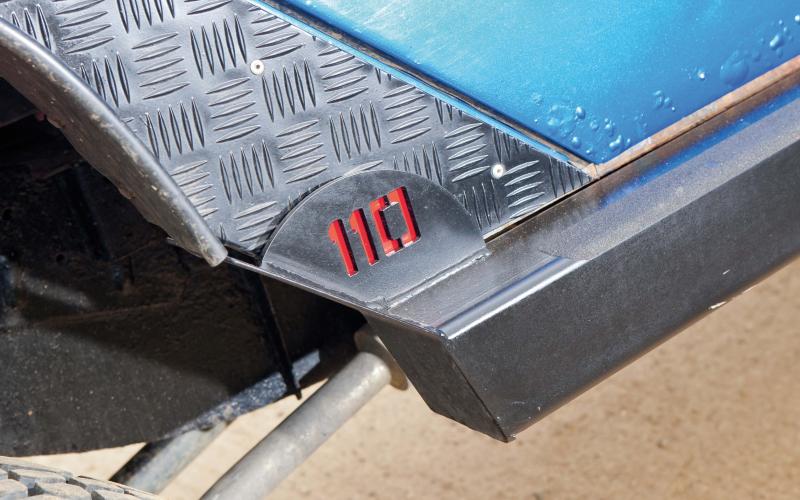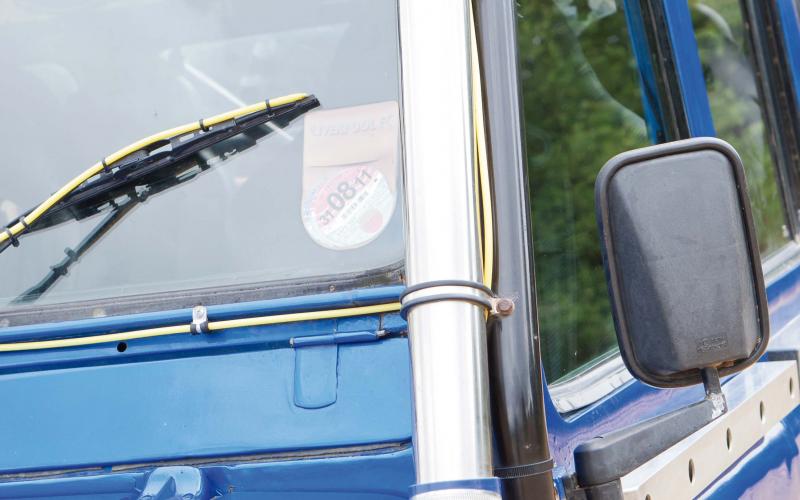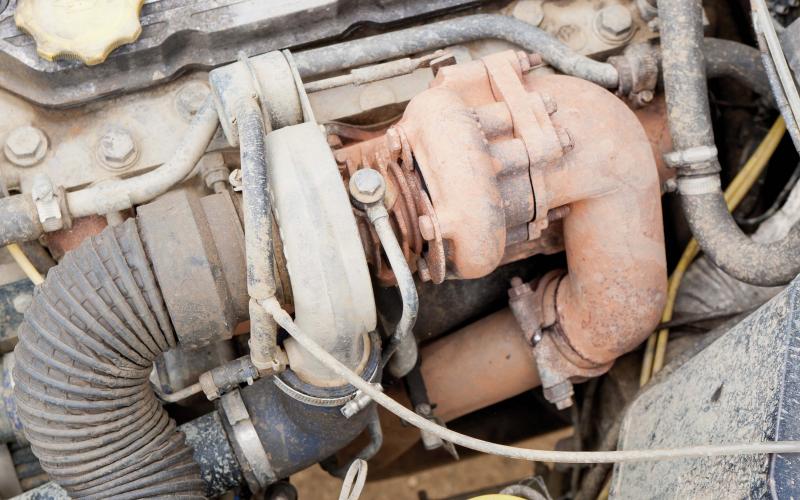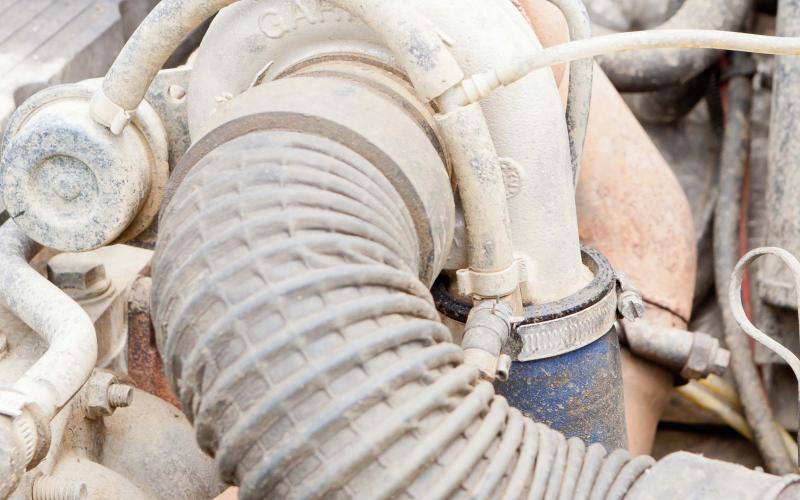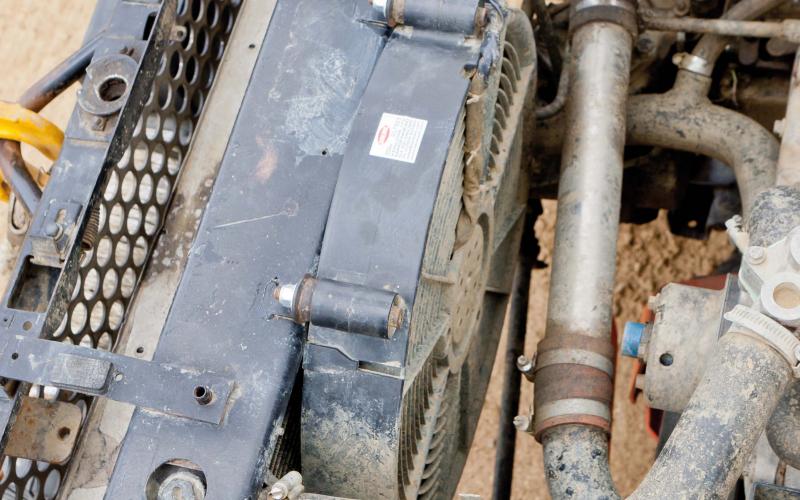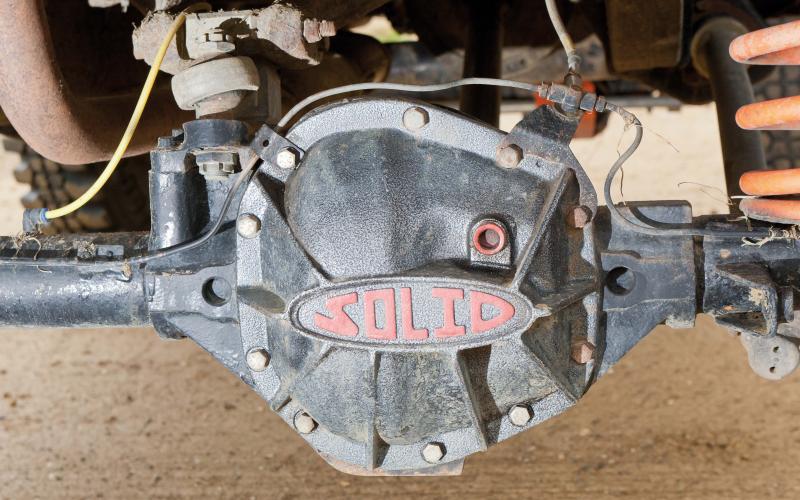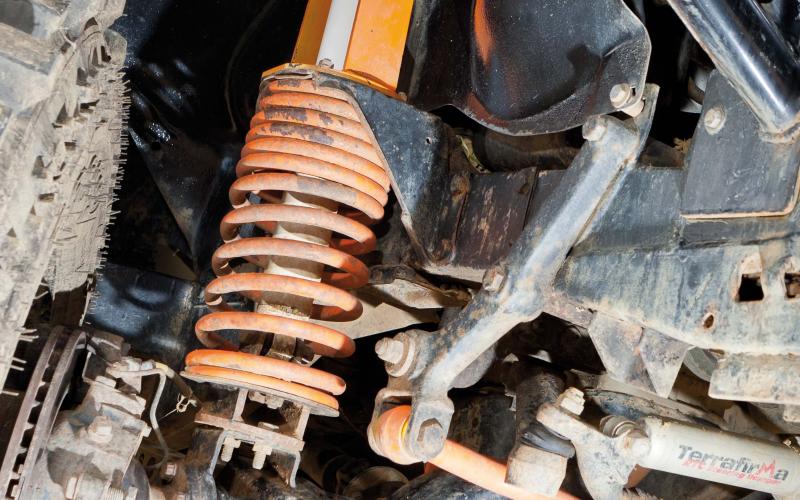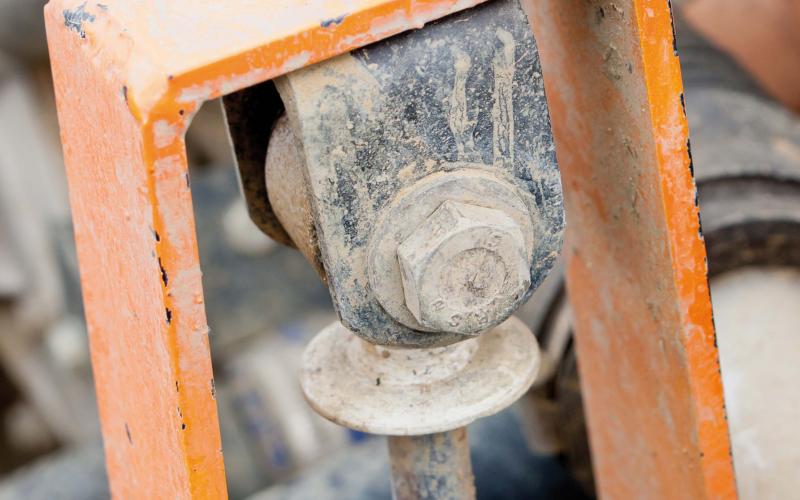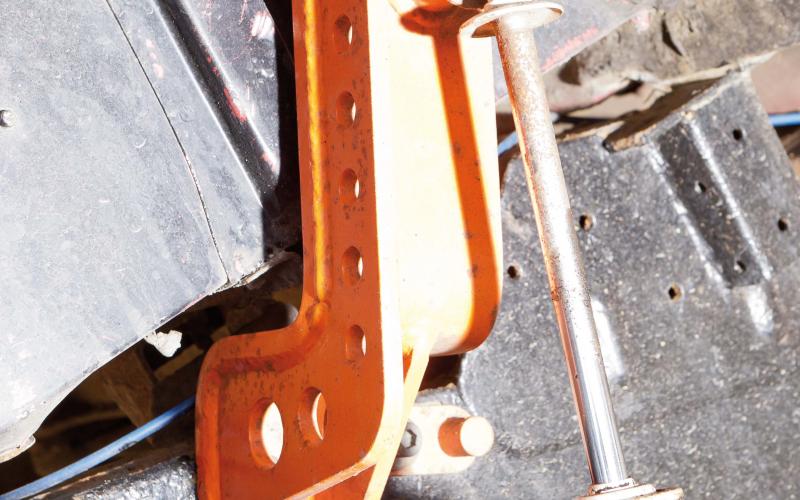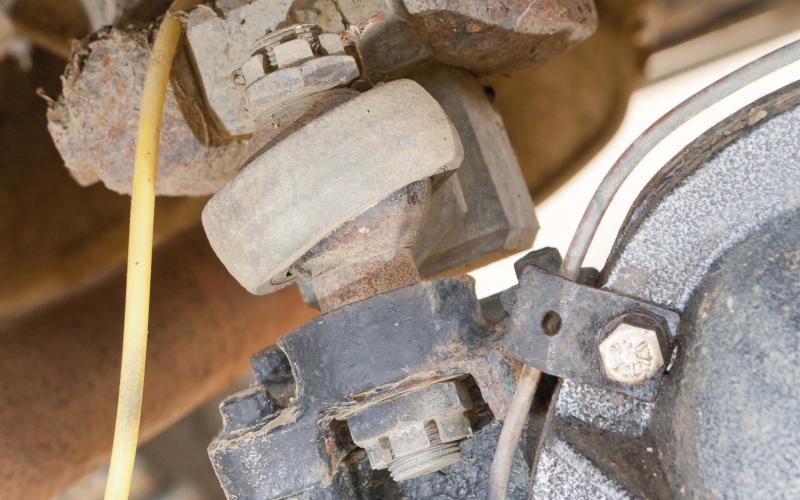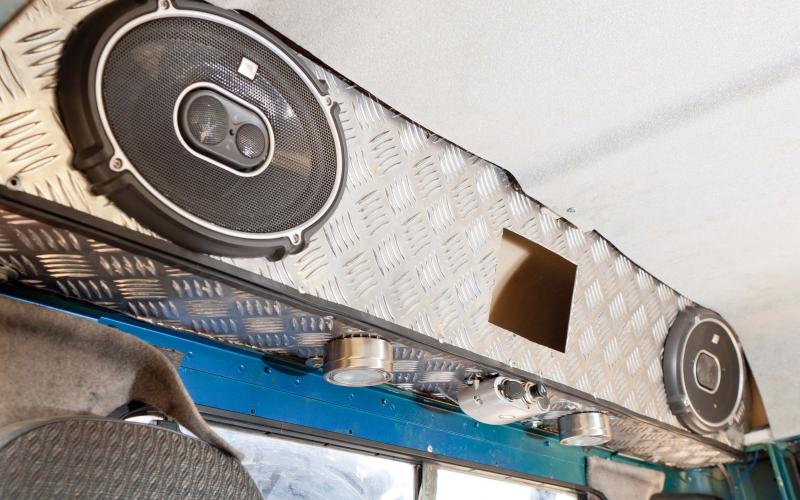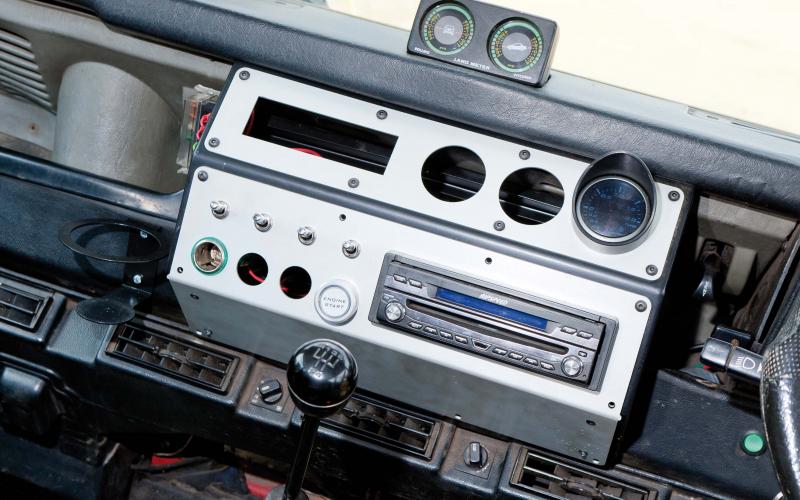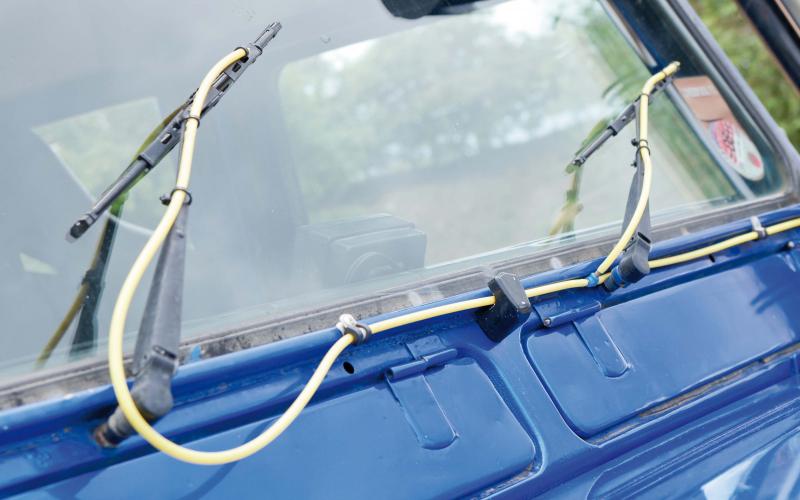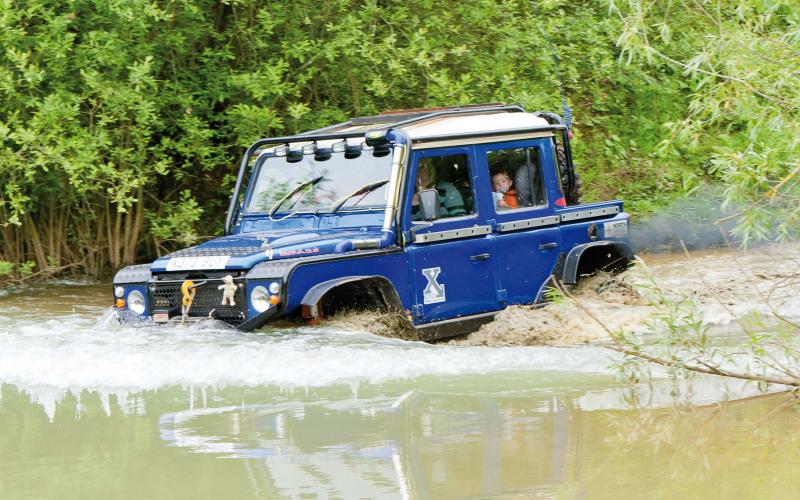 <
>
When it was first built, Rick Agutter's Defender 110 was shipped straight out to Afghanistan. After a decade of putting up with who knows what, it came home… to be lifted, bobtailed and turned into a stand-out off-road machine for all the family.
What has this Land Rover been up to? Looking at it now, you'd think it was a pretty trick truck that has spent its time as a practical working tool in the country before being turned into a modified plaything. But this particular Land Rover has a past, and it's not telling.
So what do we know? We know that it was built in 1993 and went immediately to Afghanistan. It was factory-fitted with air-conditioning, something that was very rare indeed back then, so it was always intended to go somewhere hot. And there weren't many places hotter than Afghanistan in the nineties. It was a bubbling cauldron of warlords, clan fighting and the fallout from the long war with the Russians which had only ended a few years before.
The Western military weren't there in any numbers at that time, so it's possible this Defender 110 started off all in white as a UN vehicle. But in 2001, it bailed out of Afghanistan and returned to the UK.
And what happened in 2001? The start of Operation Enduring Freedom and the mass arrival of British and American troops in response to 9/11. So when, as they used to say in centuries past, the night soil hit the windmill, this Land Rover left for a quieter life in Blighty.
Intriguing, but if the Land Rover's plan was for a peaceful retirement it got it badly wrong. It might have been better off amid the poppies and Kalashnikovs.
Because it fell into the hands of Rick Agutter. Rick believes in looking after vehicles. But he doesn't believe in doing it by parking them in a heated garage with a saucer of warm milk.
Rick is a welder and fabricator from Leamington Spa, and he clearly stands for no nonsense.
Within 48 hours of owning the vehicle, he'd already fitted a two-inch lift and a set of 37-inch Maxxis Mudzillas. He then slowed down, though only a bit: what you're looking at here are the fruits of two years' labour on what, when he started, was just a totally standard Land Rover 110.
It might be reasonable to ask why you would buy a 110, with all its size, and then chop it down? Rick's answer is pretty unanswerable. 'Why did I buy it? I needed more room for the children.'
Fair enough. After all, even a bobtailed 110 will still hold a lot more than a standard 90, and in all his angle-grinding enthusiasm Rick never went anywhere near the extra foot and a half of wheelbase that makes such a difference between the vehicles.
So, this bobtailing lark. Rick did the work himself, cutting it back by 18 inches. To achieve this, he built his own rear crossmember and fabricated the brackets to fit the fuel tank from a 90. While this clearly has a significant effect on the vehicle's appearance, not to mention the amount of tooled up soldiers, terrorists or ITN crews it can carry around, Rick's equally pleased with the way the roofline enhances its profile.
'The fibreglass roof mould was the best modification I've done, I think', he says proudly. 'It changed the appearance so much, and it only cost a hundred and fifty quid.'
Clearly not wanting to damage his investment, however minimal, Rick invested further in a roll cage. Protection and Performance supplied the front and rear hoops, but Rick made up the bars over the roof as well as fabricating all the brackets. After all, it would be a shocker if a Defender was seen without all its panels as smooth as glass, wouldn't it?
Tubular wings mean there's no problem with clearance over the wheels, and a home-made front bumper equally means there's no problem with obstructions. This is joined by rock sliders, again fabricated by Rick himself, so that overall, the vehicle looks pretty bomb-proof.
But this rugged charm is more than skin-deep. Under the bonnet is a 200Tdi with a later Td5 intercooler. The turbo is a Garrett T28 hybrid, and this lot motors the family along in a very satisfactory way while also giving extra grunt for off-roading. A Greenstuff air filter and an alloy rad help keep the breathing and cooling under control, even in very heavy going.
Behind the engine runs the standard LT77 gearbox with a 1.6:1 ratio transfer case. Beyond that, the standard rear propshaft was able to cope with the extra suspension height and flex (more on that below), but the front unit was replaced with a double cardon job.
This in turn bolts up to a standard front axle, while the unit at the back is, as you'd expect on a 110, a Salisbury. Land Rover had just started using disc brakes all-round on the Defender when Rick's was built, so that's one less thing to worry about. And something else Rick doesn't have to worry about is punching a hole in the axle's diff casing, because he's replaced it with a Solid cover which looks like something Isambard Kingdom Brunel might have had cast for a steam train. It's made out of 6mm cast iron, has strengthening ribs and gives Rick the assurance of knowing that if he hits something hard enough to trash it, he'll be ordering the replacement from his hospital bed. Rocks roll out of the way as it approaches.
Adorning the ends of the axles are 35x10.50R16 Fedima Siroccos, mounted on 9J steel modulars using 30mm spacers. Rick has fitted these with internal beadlocks, so he can run low pressures without ending up looking like he's run over a mine.
Those wheels and tyres have a fair way to travel as the suspension lift has been hiked up to 4" since those early days (or indeed hours). Rough Country shocks have 14 inches of travel all round and are held at each end by Rick's own shock mounts and top turrets. It's all polybushed, and when we asked the question 'is the system designed to dislocate?' Rick's answer was a decidedly affirmative: 'Ohhhh yesss'. At least we hope that's the answer and not simply his reaction.
To be fair, there's an impressive set of reasons for getting excited about what this Landy has going on beneath it. The trailing links are cranked, and the radius arms are six-degree castor corrected. At the A-frame, Qt Services supplied one of its clever ball joints which offers nine degrees of extra rotation in both directions compared to the factory joint and won't therefore bind while the springs and shocks are still trying to flex.
Actually, the system keeps working even after the springs have stopped expanding and left their upper seats behind, so you won't be surprised to learn that there's a set of sliders in there as well to relocate them again once the party's over.
An adjustable panhard rod helps ensure that despite all this tomfoolery, the front axle is still at least vaguely central in the vehicle, something we all like to see (and when I say 'we all,' I'm not confessing to being a plain clothes MOT tester, though I might be). The steering set-up includes a heavy-duty drag link and track rod, as well as a self-centring damper from Terrafirma to deal with some of the shock loadings those big tyres are capable of sending back up the line.
So, aside from a job in welding and fabrication, where does a man come from in life that leads him down the path towards butchering 18 inches of rear overhang from a perfectly innocent Afghan veteran? Decades of off-roading, that's what, which Rick started doing with his father when he was the tender age of eleven years old (when Rick was eleven, not his father).
It's very much a case of 'like father, like son' when it comes to Rick's love of Land Rovers, too, and he's taken it a step or more further with a set of professional skills which have seen him working on vehicles including a TVR-engined Bowler and a 90 King Cab. He works at DDS Metal Services in Coventry, where Dave and Des have been pretty obliging about letting him use the workshop for his own toys after hours.
He also enjoys using the tools he's created and recently helped set up the Warwickshire Off-Road Club. As a family man he's happy to take the children with him and has plenty of help from his girlfriend, who also joins in the off-road forays. She's even allowed to sit in the front – probably not the case in Afghanistan.
But with family come other considerations, so the interior is slightly less spartan than some. The front bucket seats with harnesses are joined by high-backed Trekker modular seats in the rear for the smaller personnel, and there's even a decent sound system including a DVD player along with amp and sub-woofer. The children also get their own 12-volt socket for electrocuting toys while the grown-ups get a Raptor Engineering dashboard, a lockable cubby box and storage under the passenger's seat. Yes, under-seat storage. In a Defender. It all sounds jolly civilised, not to say borderline impossible.
Overall, Rick has made a pretty stand-out vehicle, and he's done it largely on his own – although as well as Dave and Des, he's keen to thank his girlfriend for being part of the team. This Double Cab 110 looks unusual with its bobtailed design, and crosses rough ground with a grace and elegance you rarely see in such a big vehicle. It's well balanced and well thought out, and more than a little stylish.
Back in the days when it was sent to Afghanistan to take its chances with the IEDs and RPGs, who'd have thought that one day, this 110 would be an enthusiast's pride and joy just a few short miles from the factory in which it was built? It would still be fascinating to know what it got up to. But at least we can be sure that whatever life threw at it back then, Rick's Landy is enjoying its retirement.
ROUGH COUNTRY SHOCKS, DEFENDER, BOBTAIL, 110, FEDIMA SIROCCOS, PROTECTION AND PERFORMANCE CAGE HOOPS, CHAMPION 1200, DIY BUMPER, SOLID DIFF GUARD, DIY SHOCK TOWER, DIY MOUNT, QT A-FRAME ROSE JOINT, RAPTOR DASH, DIY STEREO INSTALL
Share this article