Industrial Relations
Originally Published: January 2011
Words: Will Crotchley
Pictures: Steve Taylor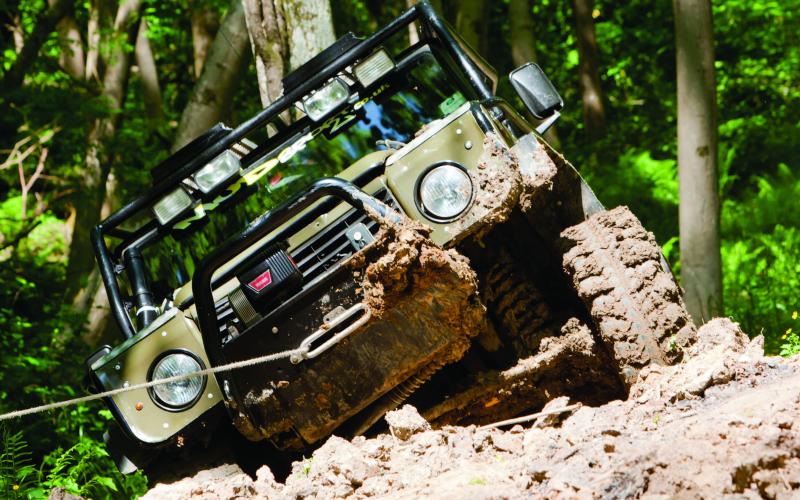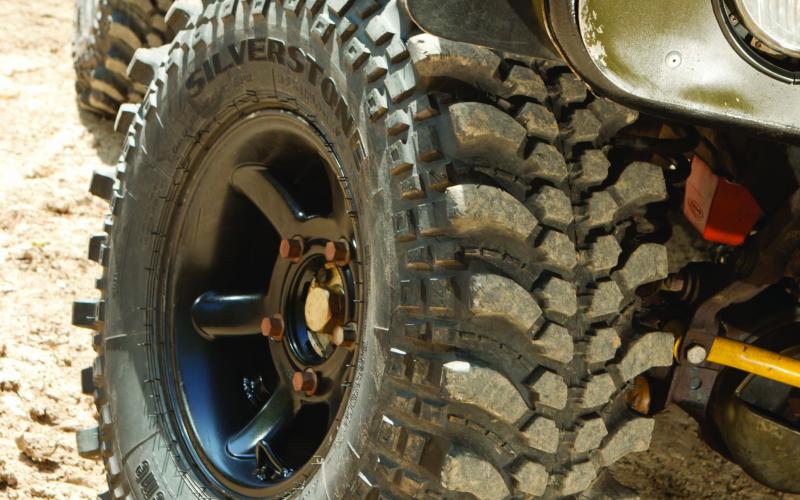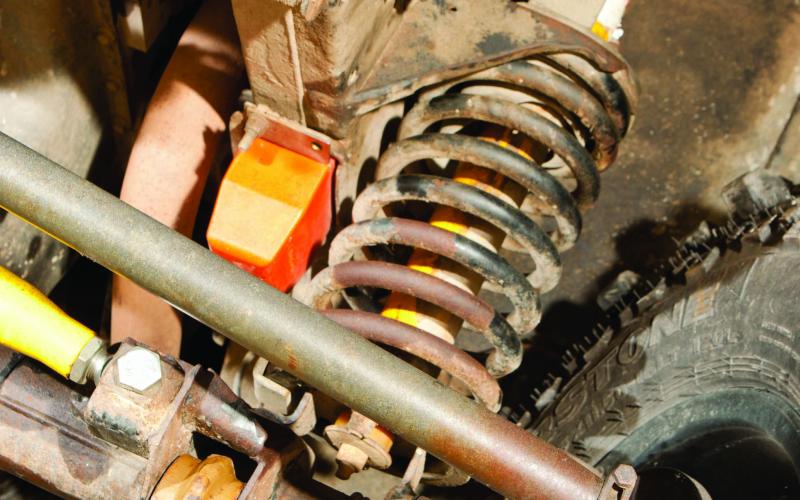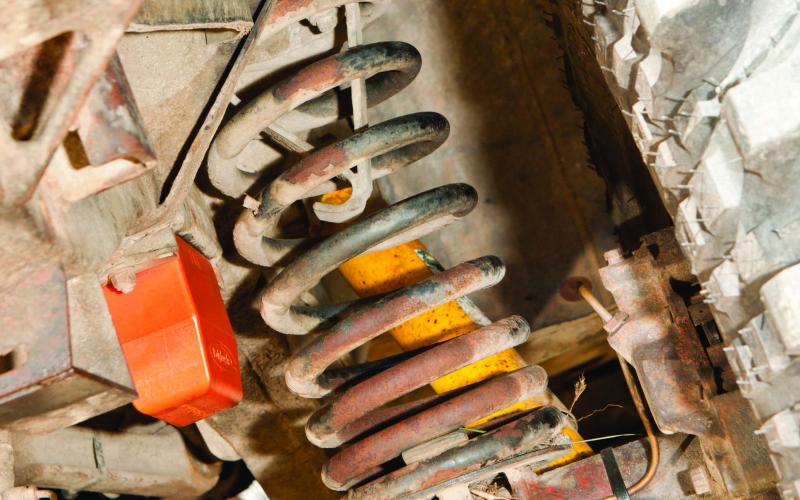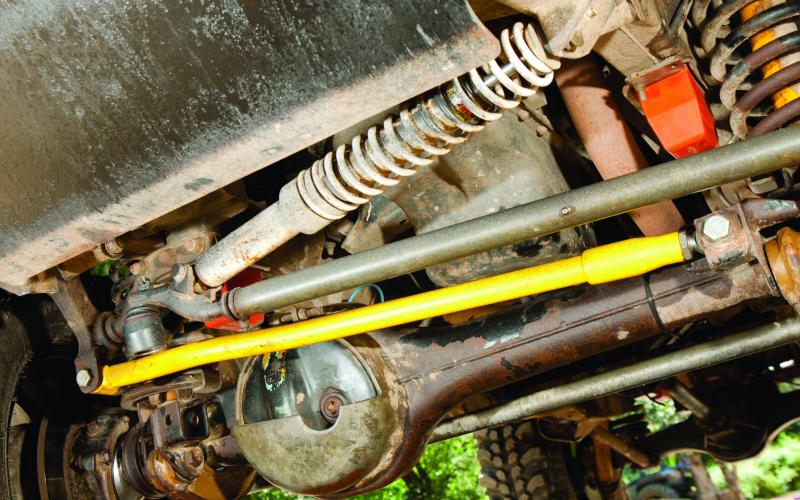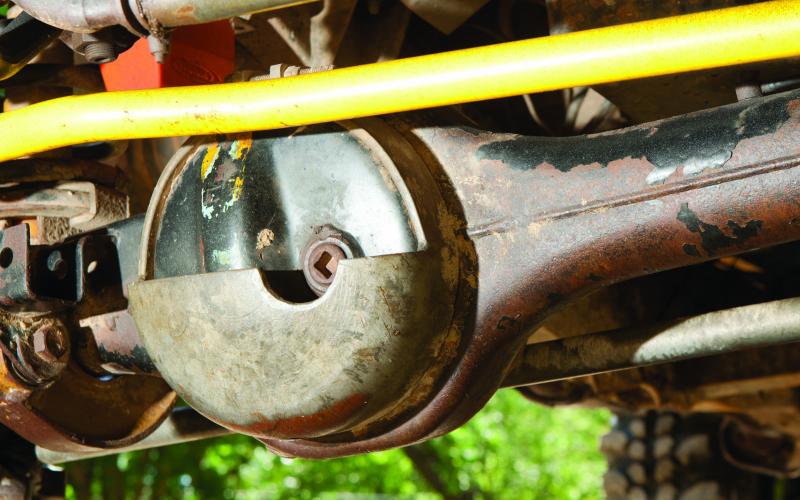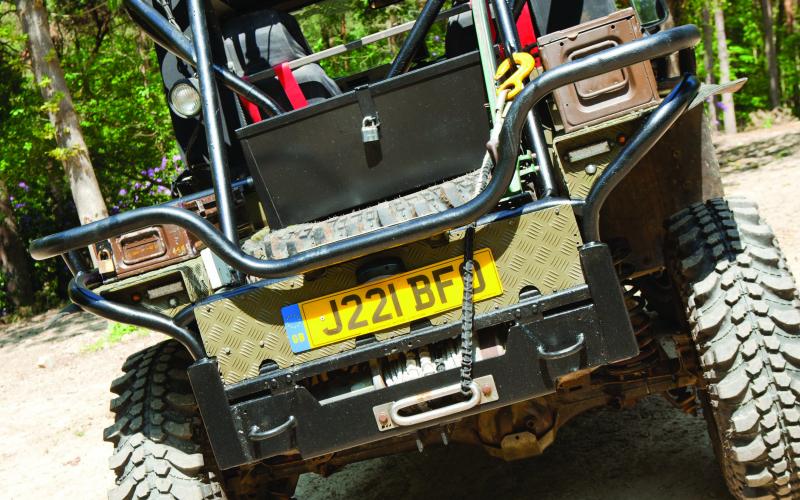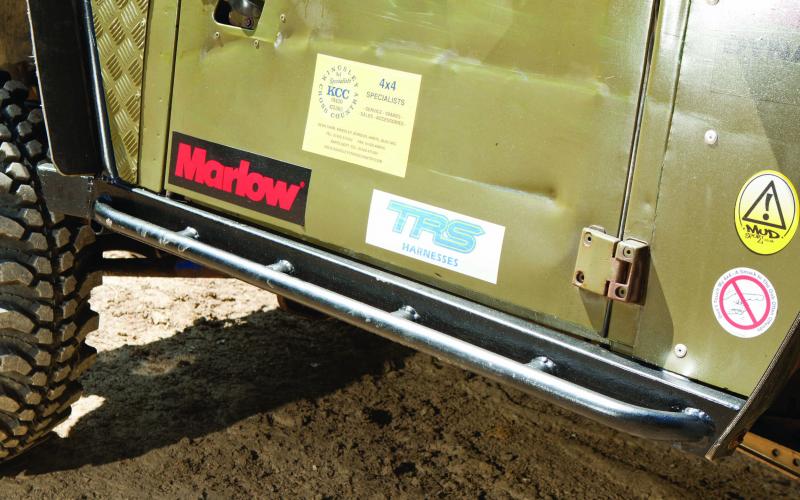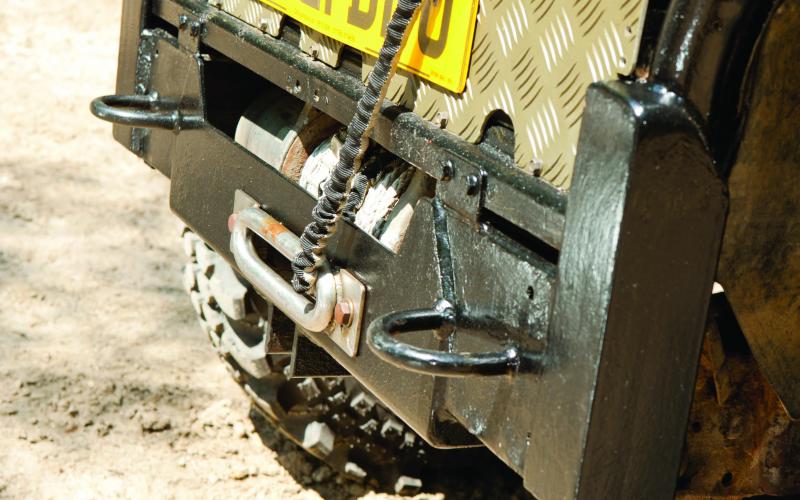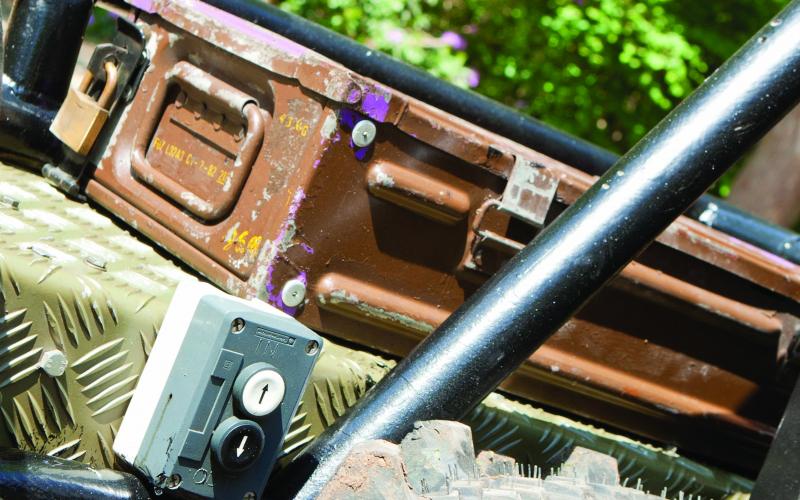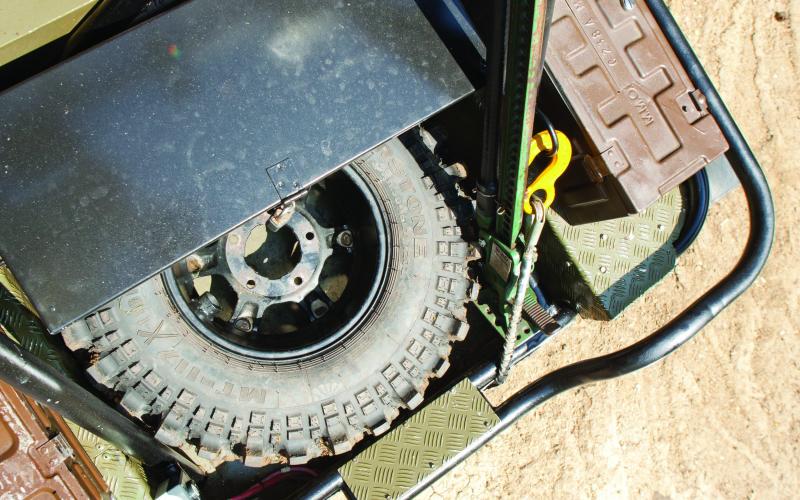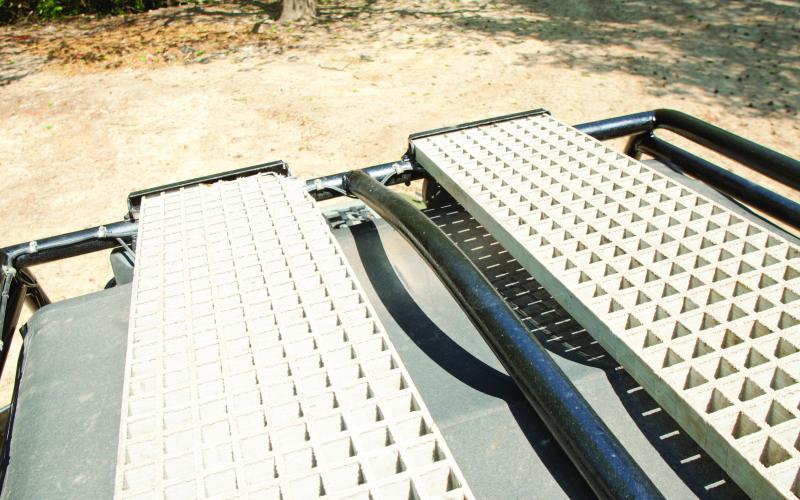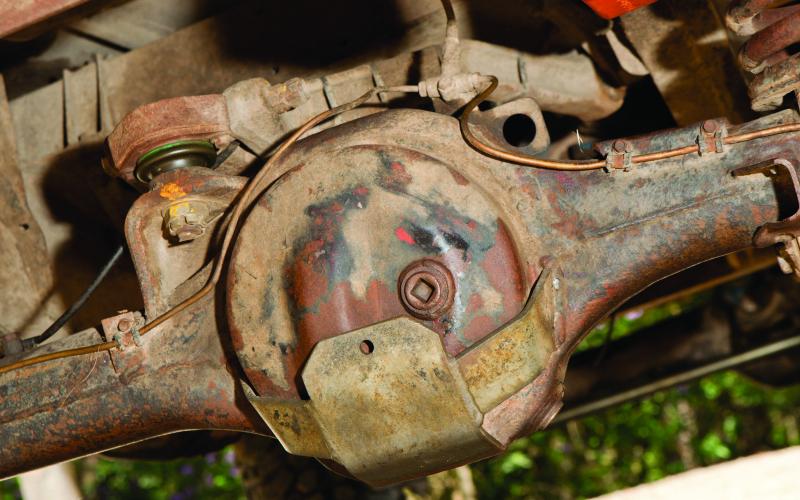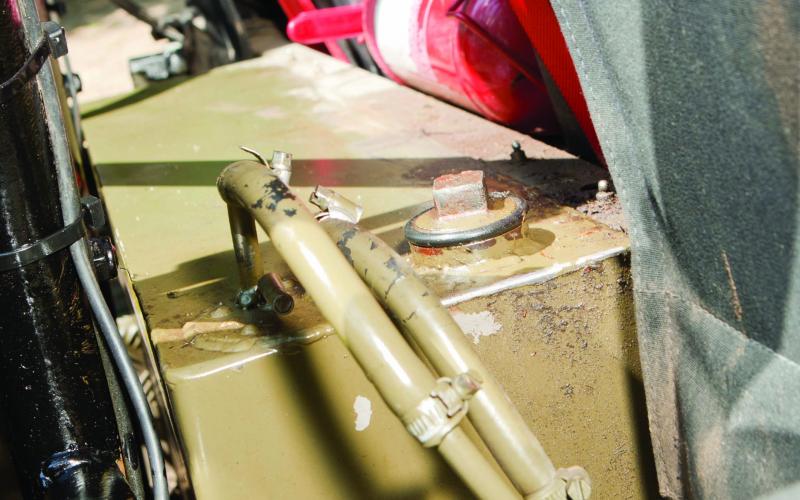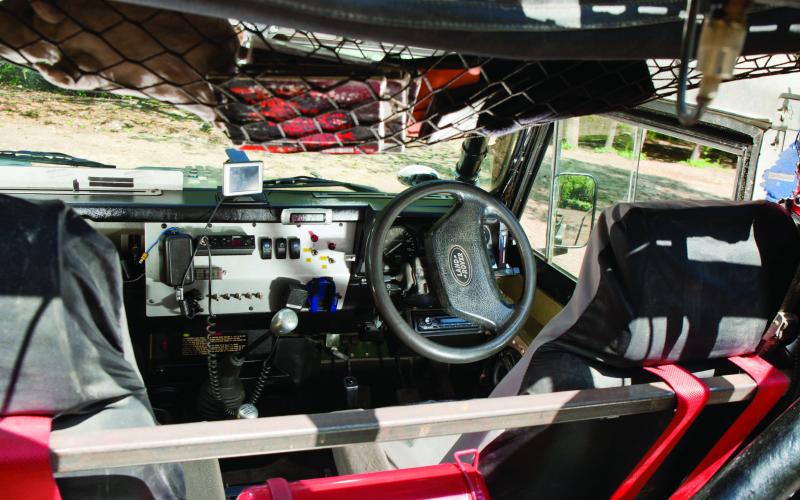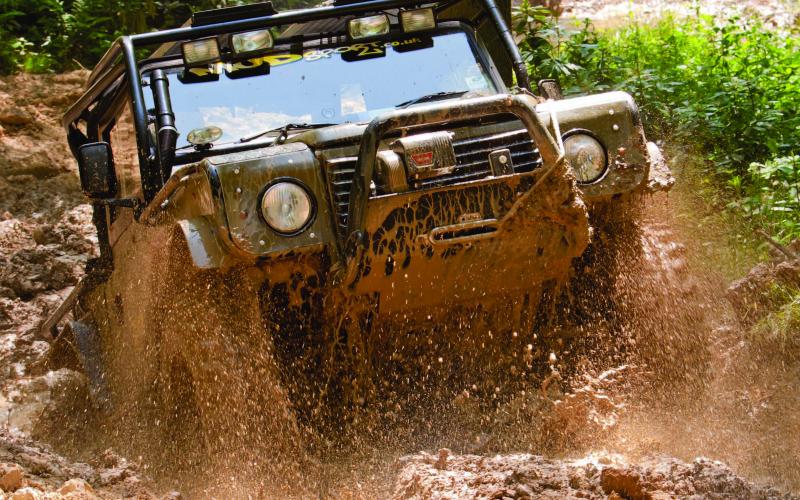 <
>
Like all good relationships, Ben Halls' with his Land Rover has required a lot of money and hard work. Unlike most relationships, a lot of that work was with an angle grinder, but at least that's one way of making sparks fly…
So many off-road projects start off as a bit of fun but then end up getting serious. Rather like relationships, come to think of it, but this one hasn't ended in bitter acrimony and suits cut up with scissors.
Like any relationship, it's cost good money. But for that, Ben Halls gets what he calls comfort and enjoyment – which are not the qualities you'd first expect on seeing this tough-looking rig.
It's the age-old tale of man meets Land Rover. It then progressed to 'pay and play' (or 'affair' to give it the human equivalent) and that then moved on to serious competition. Ben's dirty weekends at least do not contain moral hazard, despite him spending time with a sidekick called Sizzle.
For Ben is an engineer, based in Kent, and most engineers are far from frivolous people. Sample question and answer from our chat together: 'So, tell us, what got you into off-roading Ben?' Answer: 'A friend.'
Well, we can't stand around idly chatting all day I suppose. He might not be a man of many words, but he's been a man of many relationships, at least in 4x4 terms. Prior to the Land Rover 90 you see here, he's had a surprisingly varied list of dalliances. It's a bit like having a preference for brunettes, and blondes, and redheads. The collection includes Suzuki's SJ, Jimny and Vitara (all a bit blonde, surely?), as well as various Land Rovers including a Discovery and Range Rover. Ben built all of these up, doing everything from just adding a two-inch lift to building a full competition vehicle.
Now, though, it's probably a good time to finish with the relationships analogy. Because the vehicle you see here was originally owned by a friend of his. When Ben got it, there was already a light sprinkling of modifications, including a lift kit, winch and half a roll cage. For about six months it stayed like this, a weekend toy for pay and play days, but then Ben set about a total rebuild. Time to get serious.
As an engineer, he did 90% of the work himself but wanted to name-check Sizzle, who did the other 10% and helped transform an old banger into a tidy off-roader. The major change, as is evident, is that they fitted the trayback.
To do this, they removed the rear crossmember and replaced it with a winch tray. The main chassis rails were plated, too, to make them stronger and to protect from any load-bending. Ben was impressed with its basic integrity: 'It was a very solid chassis to start with.'
Interestingly, he also comments that if he did the job again, he'd shorten the back even further. That's quite a serious thought, given that this isn't exactly the length of a Range Rover now. What he did do was remove the whole rear tub and build it back up again in tube. Then he added a full cage around the cab, with the rear tubular sections integrating into that cage. Inside that cage, behind the bulkhead, is a stainless steel fuel tank, all safe and cosy.
The cab itself features a soft-top, and the only standard parts you see are the bulkhead, seat boxes, bonnet and doors. The wings and front arches are from North Off Road, but much of the rest is one-off. Of course, at the rear there was room to spare for the arches, and both front and rear arches are lined with conveyor belting. Some might see that as a bit of a left-field material to use, but it's not the first time the stuff has appeared in TOR – and the point Ben is trying to convey (boom boom) is that they're very robust. And if you then spray them with WD40 before heading off-road, he tells us, the mud will hardly stick to them.
Underneath the arches are alloys wearing 35x11.50x16 Silverstone Mud-Terrains with Staun beadlockers. The rims themselves have 32mm wheel spacers. Brakes are stock, although all the lines have been extended and braided. The handbrake, on the other hand, is disc-type X-Brake from X-Eng, which means it works.
Inboard from the brakes, the axles are all original but have been beefed up with hardened shafts, CVs and end caps. The diffs have been replaced with lower-ratio units, each of them fitted with air-operated Ashcroft lockers using uprated airline kits. The diffs also got their own guards, as did the steering (metal guards, not blokes with hearing aids). Gwyn Lewis wide-angle propshafts and a wading kit were added to the mix.
Upstream, the gearbox and transfer box are stock Land Rover 90, mated to a 300Tdi. The engine has been tuned to run higher boost, with larger exhaust, faster fuelling and all the stuff you need to add more grunt. That meant fitting a wider finned radiator, Samco silicone hoses and a Kenlowe fan. A Discovery airbox and snorkel mean there's never a chance of running out of air.
And of course the whole shebang has been lifted, using Old Man Emu three-inch lift springs and Toyota Hi-Lux rear shocks, which have four extra inches of travel. The springs and shocks remain in their original locations, which means it's coil-over at the front, but the rear has cones and hooks to let it dislocate. Talking of location, the axle remains held in the centre of the vehicle by the original A-frame, while up front an adjustable panhard rod helps prevent any crab-like tendencies.
Even with all this kit, there's a faint chance that deep mud and gravity could grind things to a halt, so there are winches front and back. At the front is a Warn 8274 mounted on a Mudsport front bumper. The winch runs a Bowmotor with uprated internal gears and brake to go with the extended drum, which holds a 12mm Plasma rope. At the other end is a Warn 9000i, also running a Bowmotor, with the whole thing mounted in the rear crossmember. There's clearly potential for a grid-sapping draw of electricity here, so Ben fitted a 120amp alternator and two gel batteries.
Needless to say, all kinds of kit is carried either in the rear tray or inside, including a bonnet net for when he needs a strop. This is a complete, fully functioning, fully equipped challenge truck. As Ben says, 'It has no mod cons, but it's all you need.' Despite the large bill, Ben is clearly happy with the result, but there is one little gesture to a slightly less spartan life. Inside are Range Rover Classic seats, sitting rather incongruously amid the ammo boxes and CB and sat-nav. 'Well,' says Ben, for once not looking quite so much the hardened engineer, 'you've got to put comfort first!'
WARN 8274, 90, DEFENDER, SILVERSTONE MUD-TERRAINS, MUDSPORT BUMPER
Share this article