Land Rover Discovery ♦ Towing Test ♦
Originally Published: November 2010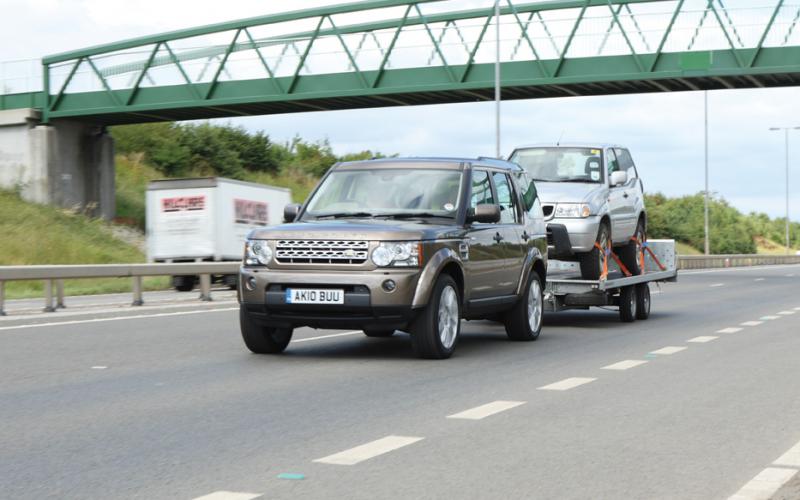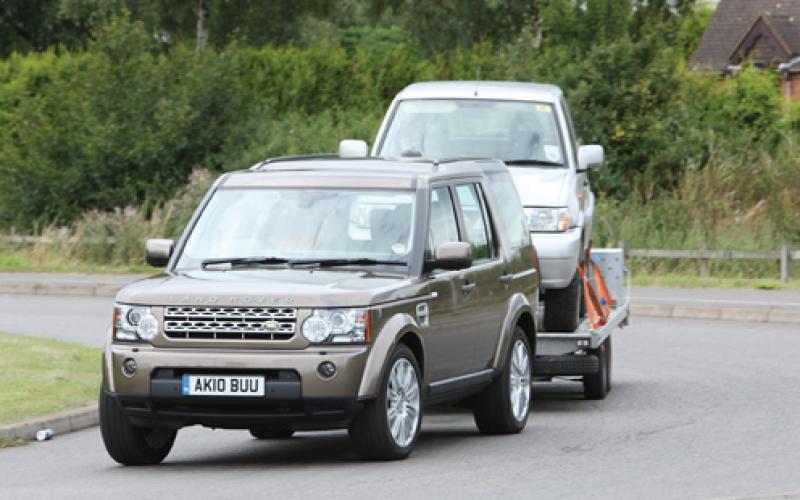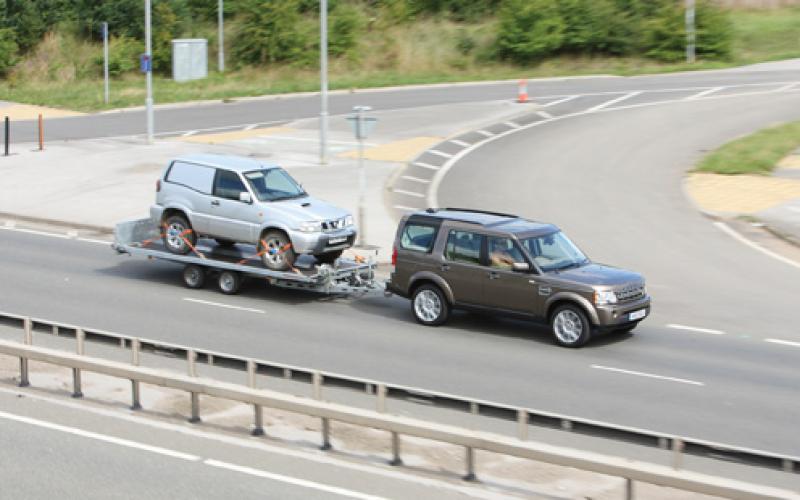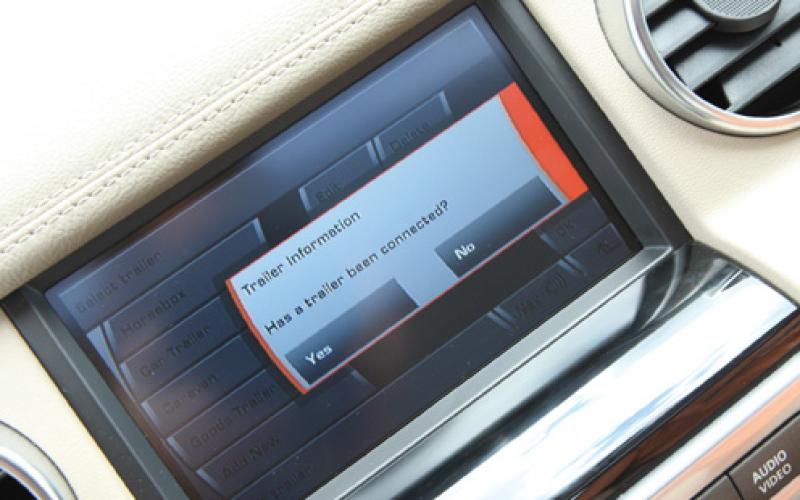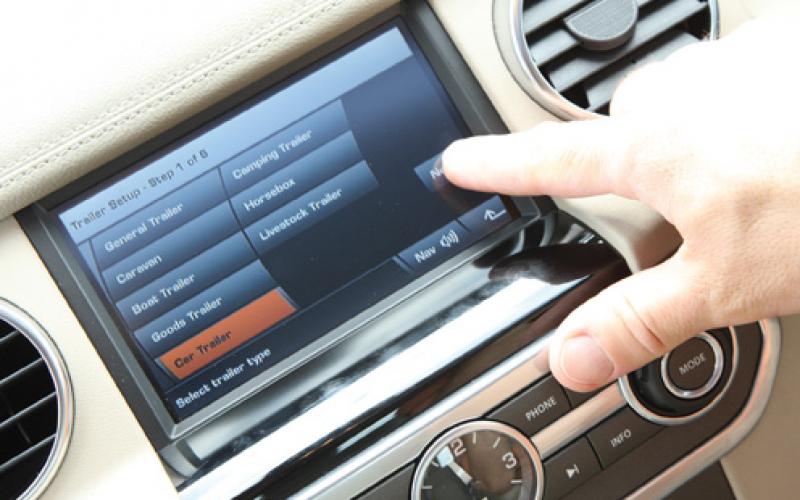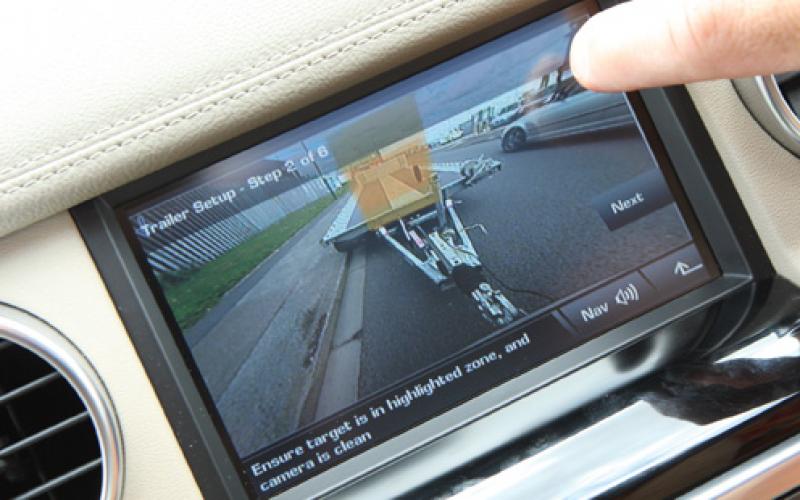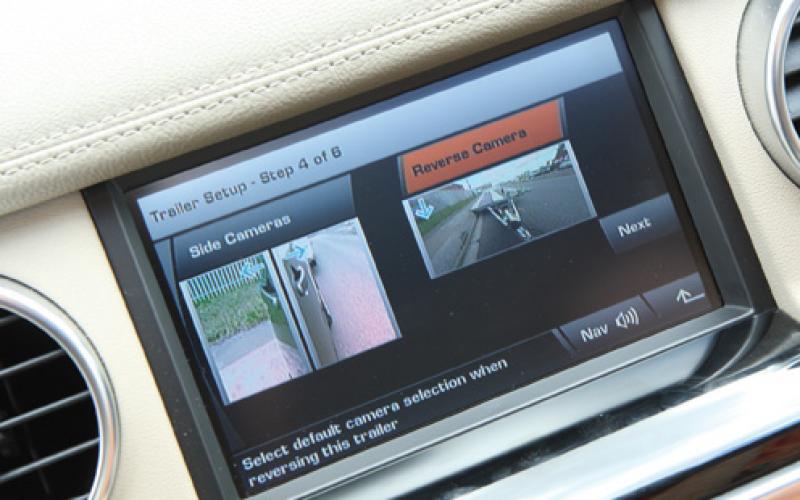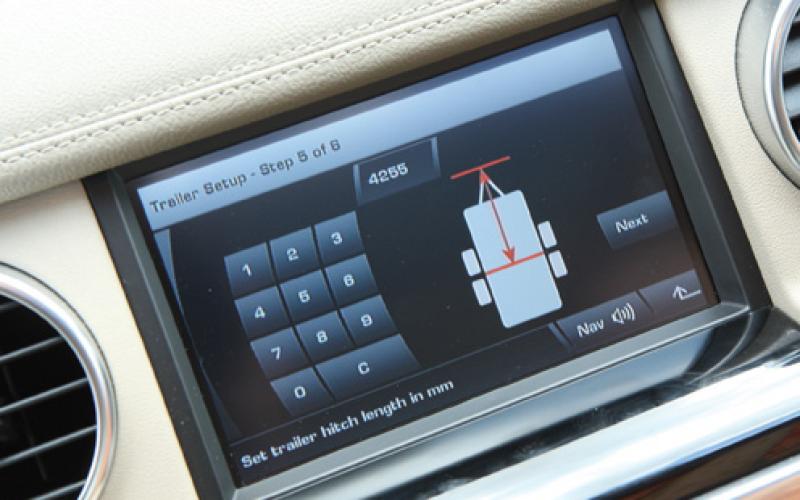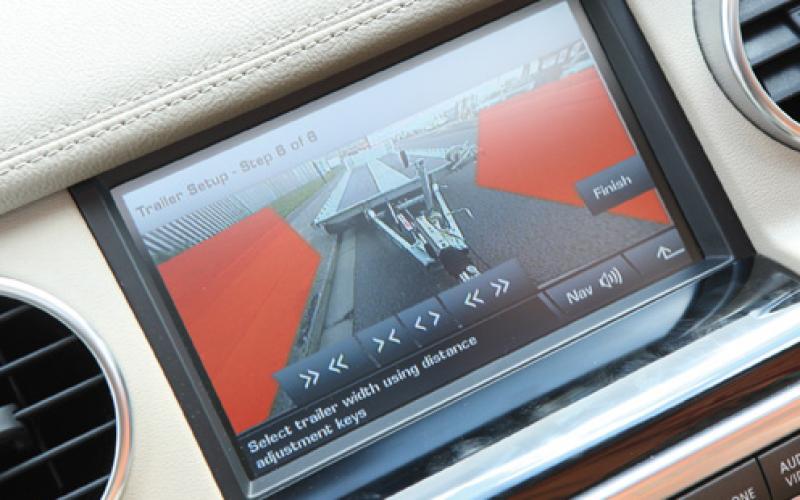 <
>
If you're a traditional Land Rover Discovery driver, you might well have been drawn to the vehicle because although it's much more of a family car than the Defender, it's still a truck at heart. Even the Disco 3, with its independent suspension and gadgets-to-the-max design, still had the doughty image of a vehicle built to do a job. 
What that job is varies from owner to owner, of course, but for more than most it involves towing. This is something the Disco has always done well; so too has the Range Rover, of course, and as we reported in our March issue the Range Rover Sport scores top marks here too, but these posher, showier motors are less likely to attract owners who lug loads than the more down-to-earth Disco.
Well, gentle reader, the Disco 4 you're looking at here is down to earth to the tune of £53,540. And with its more aggressive front end, big alloys and more prominent arches, its image is closer to that of the Range Rover Sport than even the Disco 3. Make no mistake, whereas the Discovery used to be part of the Defender clan, these days it's married money and changed its family name to Range Rover.
It's no less of a tow truck for all that, of course. Indeed, with Solihull's latest 3.0 SDV6 turbo-diesel behind its rather garish complex honeycomb grille, it should be better than ever.
Underneath, the Disco 4 is the same as the Disco 3, to the extent that naming it as a whole new vehicle comes across as a bit of a cheek. But the good thing is that this means it still has about the best chassis in the business, with the stance, dynamics and sheer heft to make the hard work of hauling 3500kg feel like a stroll.
But there's much, much more to the Discovery than its underpinnings, however good they are. You'll know about the cornucopia of electronic cleverness that is Terrain Response, but the wizardry doesn't stop there.
We learned this as soon as we'd attached the trailer for our test. Back into the driver's seat, we were met with a message on the central display: looks like you've attached a trailer, tell me more, and so on.
Thus prompted, we were led through a 'trailer setup' process which, as far as we could tell, is designed to trim the vehicle's rear-view cameras (you know, those) to suit the exact width, length and proportions of your rig. Obviously, this won't come as standard issue on every Discovery, but it's an immensely powerful option, allowing you to set the vehicle up for all manner of different trailers.
Of course, people have been towing big rigs perfectly well for decades without any of this. We've found before now that rear-view cameras are a useful aid to trailer reversing, though, so we wouldn't dismiss any system that lets you adjust it to be as useful as possible.
We've also had problems with some vehicles' air suspension in the past, but the Discovery's system didn't seem to need any special treatment, adjusting itself without a fuss as we loaded up and behaving exactly as it should throughout our test. This meant a smooth, stable experience on the motorway, with minimal shunting and no issues at all when changing lane. We felt it a bit while accelerating up the slip lane, but should you feel like taking your chances with the law, you could set your cruise control to 80mph and tool along happily without ever even noticing there's a 3.5-tonne load hooked up to your back end.
All this is aided, of course, by a 150kg noseweight limit which allows you to position your load well forward on its trailer. If all you're hauling is a caravan, you'll struggle to get anywhere near that, but with another 4x4 on a heavy-duty transporter, being able to sit it well forward makes a world of a difference.
So too do good brakes, and the Disco's big, vented discs could take it down an Alpine pass at GTW without fading. In the altogether less exotic surroundings of, well, Derby, we found that they pulled it up really smartly when asked, with no significant body movement as three-plus tonnes of trailer bore down on it.
Similarly, that heavy, commanding chassis is as unruffled as you'd expect when pulling a rig through corners. Even over really bad roads, the trailer's movement doesn't transmit itself into the vehicle's body, with masterful control from the back shocks keeping it taut, whatever you throw at it. You do feel some joggling as the trailer's wheels crash their way through pot holes and broken road surfaces, but though this can be unsettling to you as a driver, we never found it having that effect on the vehicle itself.
Around town, where handling becomes less relevant and visibility is all, it won't surprise you to hear that the Disco's epic driving position stands it in very good stead. Looking back and down at your trailer is much easier than just looking back at it, so judging its position on the road as it follows you is no problem. Of course, this is one reason why 4x4s are the best tow vehicles on the market, and it stands to reason that what makes them all good will make the Discovery best, since it's got the most of it. It certainly does way more for the overall towing experience than those rear-view cameras, at any rate.
Whether the Disco is indeed the best tow truck of them all is down to personal choice, and whether you have fifty grand about your person. We warmed to the Range Rover Sport a little more, perhaps, albeit under different test conditions, and the Mitsubishi Shogun we towed with last month was so good that we'd certainly find it hard to justify spending the extra fifteen grand or so it would take to put you in this Discovery instead.
Of course, this is the top-spec HSE we've been testing, and another way of saving fifteen grand is by going with the entry-level GS. You don't get as much of the luxury kit, of course, but you do get all the stuff that makes the Disco such a fine tow car.
Which, of course, might be exactly what you want. Especially if you're a traditional Discovery owner. Because while you like a bit of comfort, all you really want is a truck that gets the job done. And you won't be disappointed.
---
Verdict 
There wasn't much wrong with the Disco 3's 2.7 TDV6, but the 3.0 is superb. It tows like a dream, and the chassis only starts feeling it as your load approaches the legal limit. We're not big fans of the new styling – but this is an all-rounder of an even higher order than ever 
+ Engine, chassis and seating position make it oh so relaxed
- Not all the gadgets help. Image has started getting gaudy
You'll find a vehicle review of the Disco 3 here...
Share this article