Low Profile
Originally Published: April 2010
Words: Olly Sack
Pictures: Steve Taylor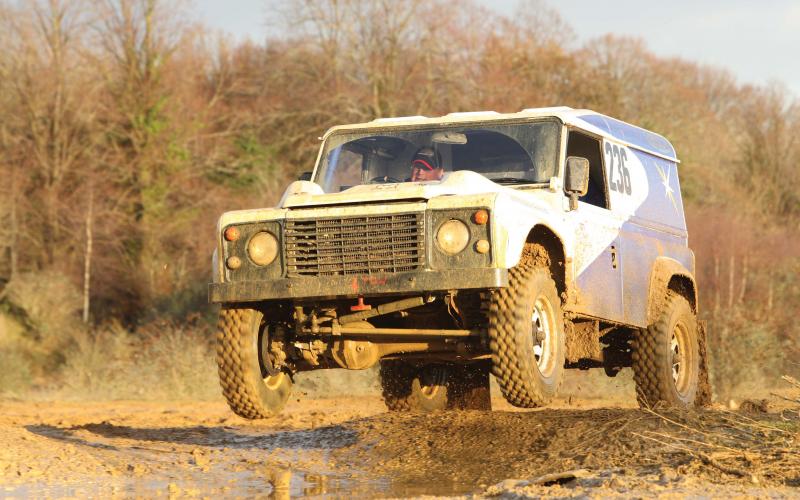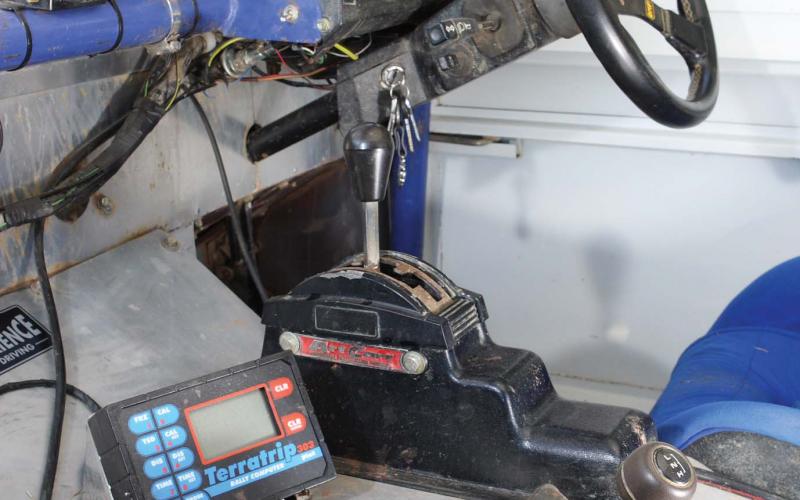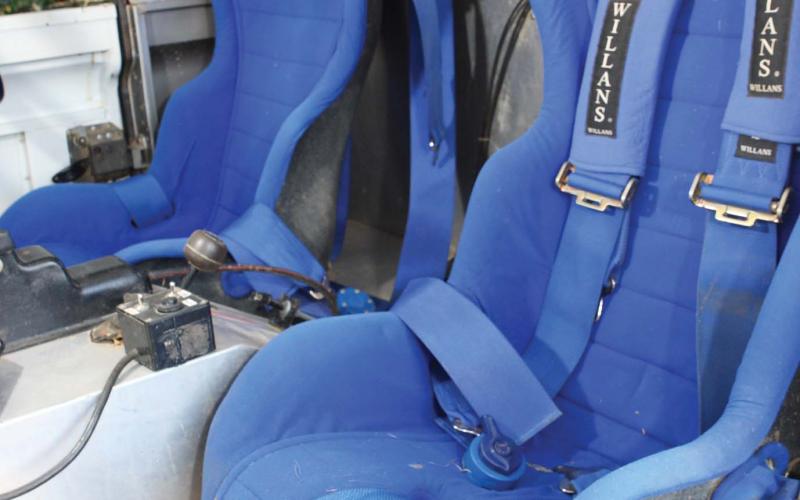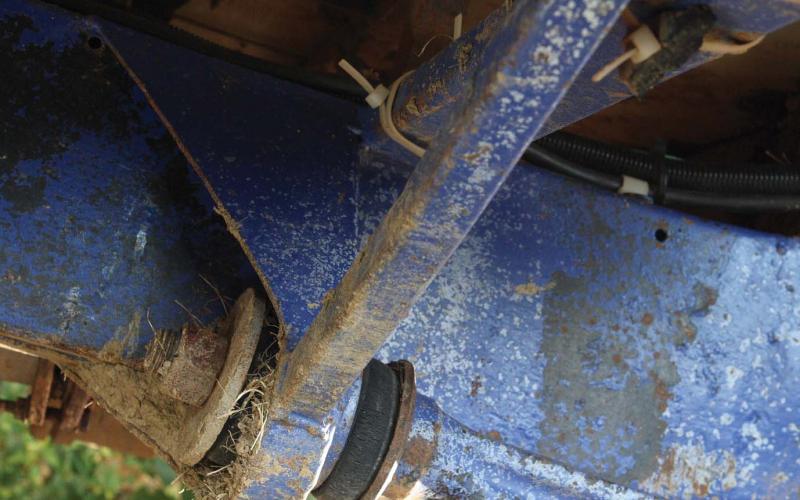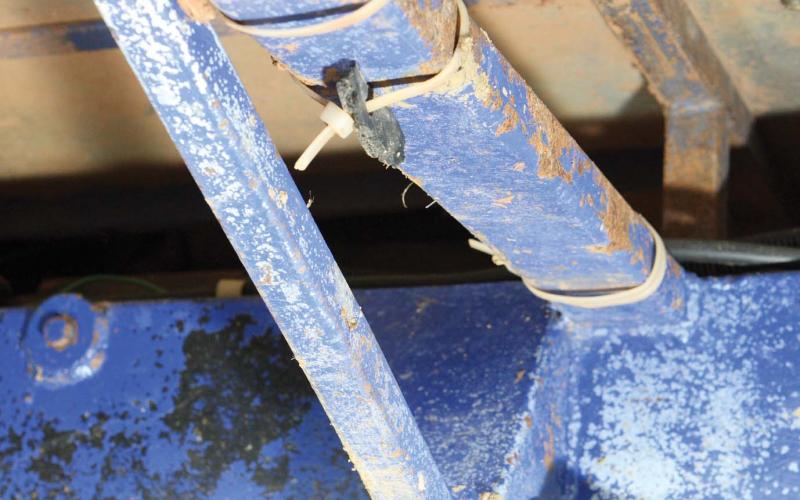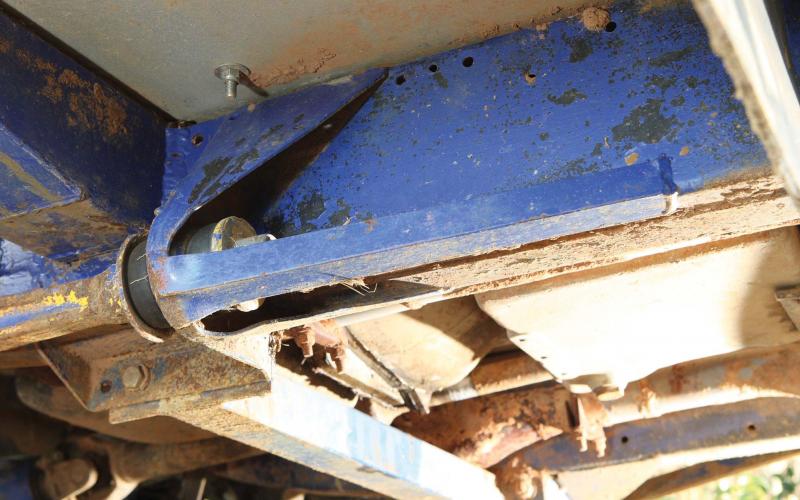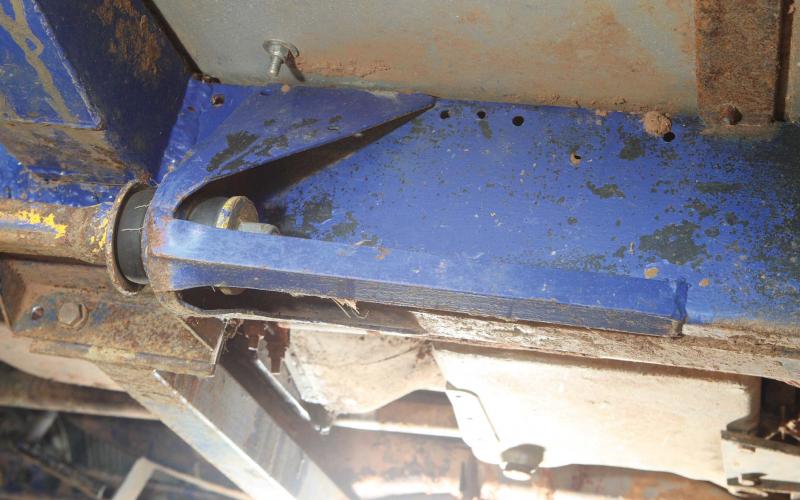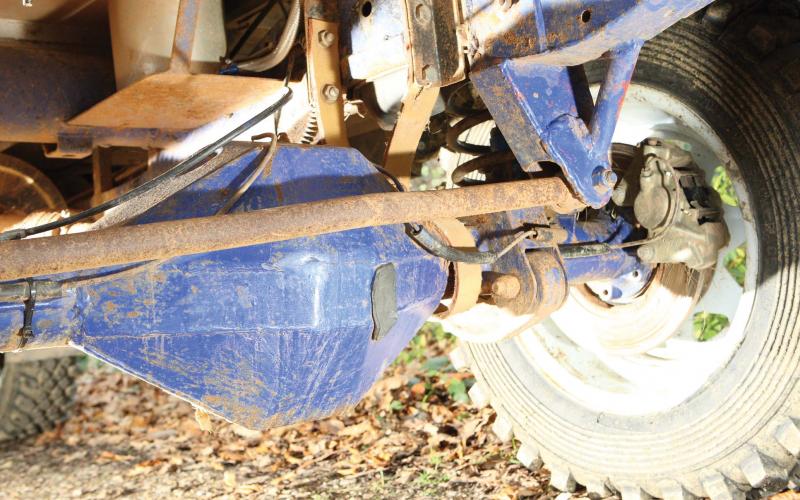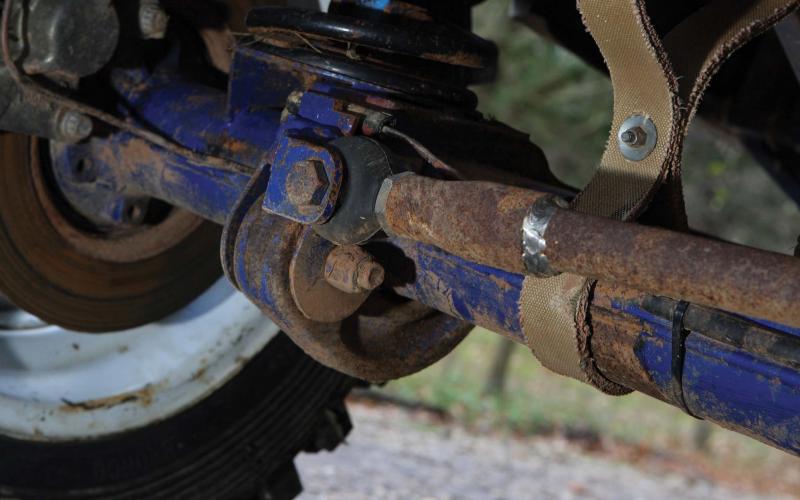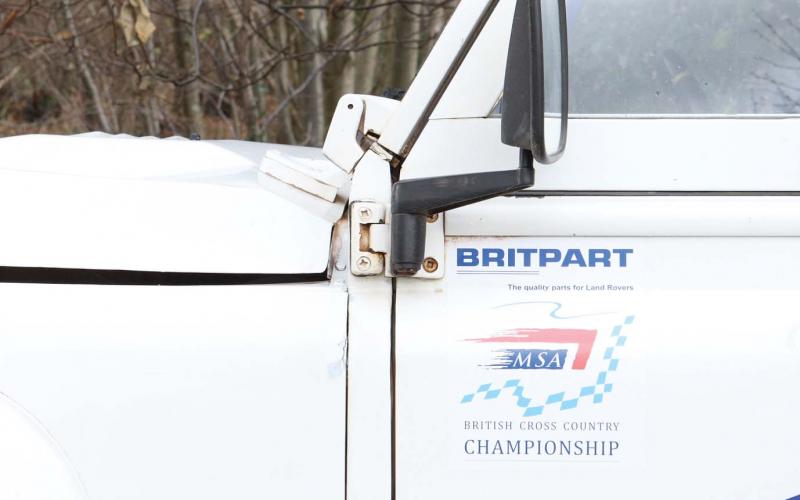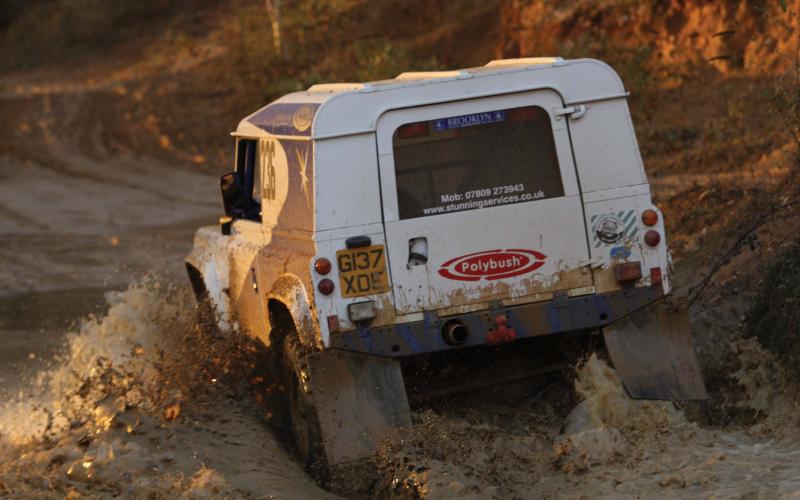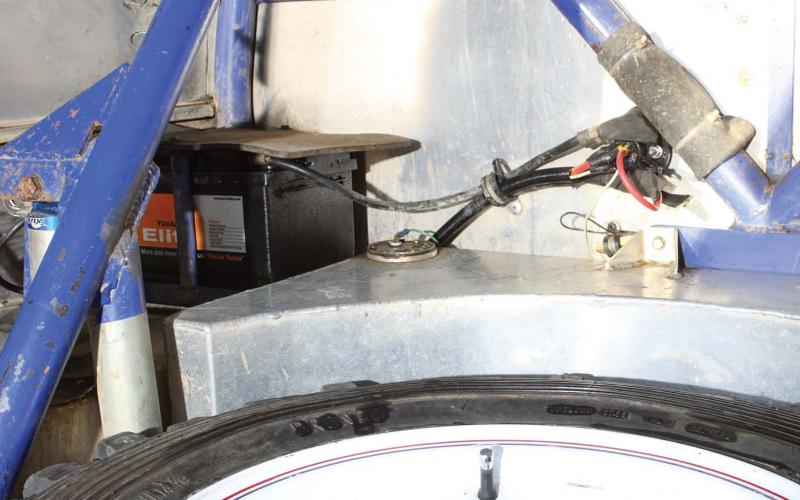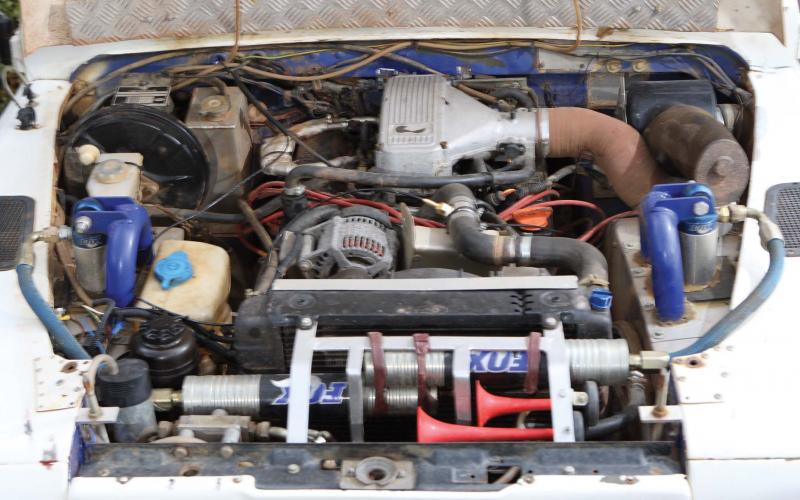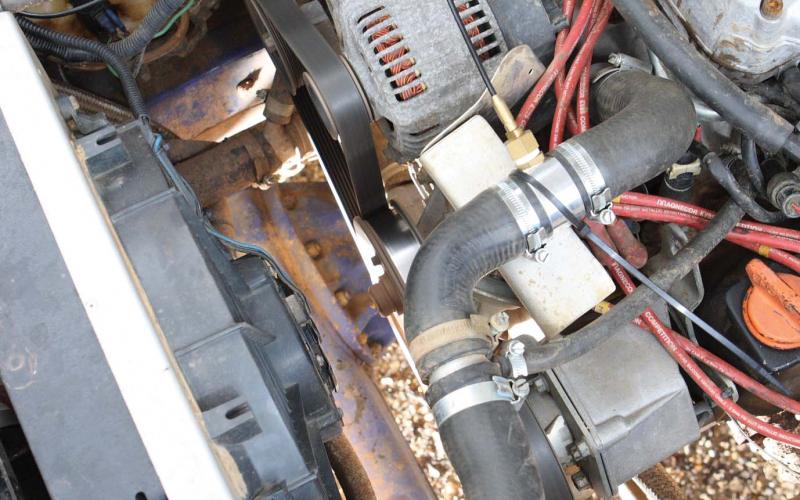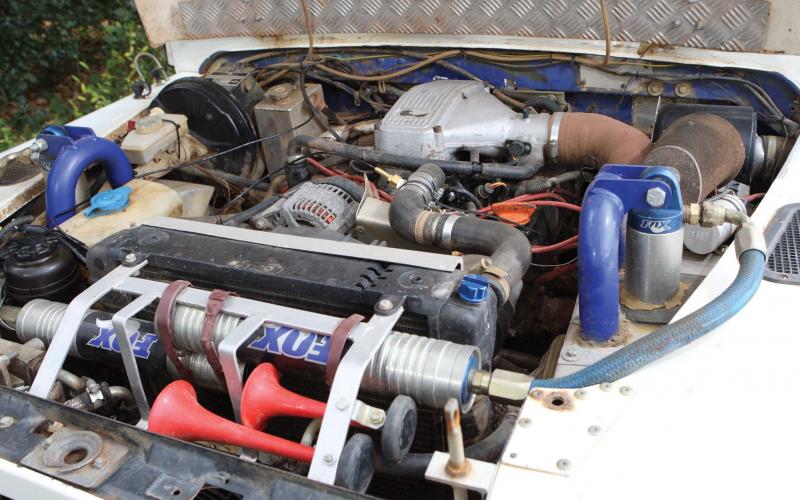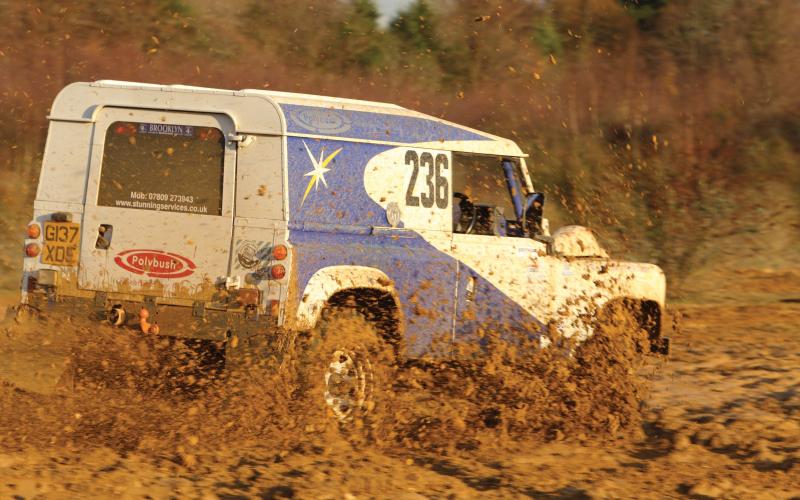 <
>
Julian Read's latest race truck looks like a Land Rover. In many ways, indeed, it is a Land Rover. But get beneath the skin, and you'll find that it's much more than just a Defender with a big engine…
This isn't your average story about a bloke with a Land Rover. Unless you're very, very new to Total Off Road, you'll know the formula: the vehicles we feature in these pages tend to have been built by their owners, created through some combination of homespun engineering and bolt-on parts to represent one man's vision of, if not the ultimate off-roader, then at least as close to that as the bounds of reality will allow.
In the case of Julian Read's comp safari racer, it's not quite like that. For starters, the vehicle was bought as-is rather than being the fruit of his own labours. For another thing, it was originally the work of one of the greatest names in the entire history of comp safari racing. And on top of all that, it's not Julian's pride and joy. Well, it might be, but unlike most of the vehicles we feature, this one has a lot of competition for his attentions.
Julian, you see, is what you could call a Land Rover Man. Asked about the vehicles he's owned, he lists about fifteen before saying: 'I've left a load out, but these are the ones I did stuff with.'
Having worked all summer long as a labourer aged 16, just to save up enough for an 88-inch Series IIA, Julian started young. By the time he passed his test, he'd graduated to a 1979 Range Rover Efi, which was followed by a Series III Lightweight with a Rover Vitesse V8 ('my first engine conversion and off-road toy.')
A challenge-spec 90 followed, converted first from 2.5 nat asp to 3.5 Efi and thence to 4.2. He also owned a Camel Trophy Freelander and a comp safari Range Rover (which he describes kindly as a 'crap, unreliable learning curve'), before racing a brace of Freelanders with SCOR and latterly in the BORC, winning his class three years in a row. A Vogue LSE became home to the toys he'd stripped off his 90 after stacking it, and his current fleet includes a Disco Td5 ES and a V8-engined 110 County, which gets used for general towing, dog-walking and marshalling duties.
And then there's the Landy you're looking at here. It's a bespoke build from a very, very well respected workshop – but with a 100-inch wheelbase, a chassis made from two Range Rovers and a set of Defender body panels, it's very hard not to describe it as a hybrid.
In Landy language, the H-word traditionally refers to the vehicles created by a small army of DIY mechanics who, back in the days when even a raggedy old 90 still cost more than a three-bedroom terraced house in Liverpool, would cobble together a cut-down Range Rover chassis and Series II or III bulkhead and body panels to build a coil-sprung, usually V8-engined equivalent. Many very good vehicles were built as a result, but so were an awful lot of snotters, and the word 'hybrid' became a mixed blessing as a result. Nowadays, it's code for 'I'm in for a kicking from the SVA man,' and with half-decent 90s and eminently moddable Discos now available for less than a year's council tax on those self-same Liverpool townhouses, they're yesterday's news.
Find a good one, though, particularly one built for a specific purpose by somebody who really knew what they were doing, and assuming it's been looked after in the interim it'll still be holding together at least as well as anything else of a similar age. And that's exactly what Julian did. What you're looking at here isn't just any old hybrid; in fact, it's the work of none other than Tim Marsh.
Best known for the TMC buggies which for years battled with Dave Simmonite's Simmbugghinis and Robin Clarkson's Warriors for supremacy in the comp safari and hillrally circuits, Tim built this vehicle in 2001. By then, he'd been doing independents for several years, but this one's live-axled, using a Range Rover LSE unit at the front and a reinforced Tomcat case at the rear.
A 100-inch wheelbase is often quoted by racecar builders as the ideal length at which to dial out pitching without building in unnecessary weight, and one look at the vehicle's body shape will show that it's helped here by having overhangs which are minimal even by 90 standards.
More subtly, though, its body height has been reduced to bring down the centre of gravity; it's not necessarily at first glance that you'll notice the absence of vent panels from beneath the windscreen, for example, a modification which is made possible as the vehicle hides a full spaceframe beneath its bodywork, meaning the bulkhead is no longer structural.
You're also unlikely to notice that the engine is positioned as far back as possible, either, so much so that the line of its front pulley is behind that of the axle. Ideal for weight distribution, of course, and the fact that the engine in question is a Race Development V8 displacing 5.3 litres does no harm to the vehicle's power to weight ratio, either.
That engine was actually fitted by the guy Julian bought the vehicle from, and he reckons he's going to need to fit a larger radiator, possibly mounted in the rear, to keep it cool. He's planning to put a limited-slip diff in the rear, too, to replace the open unit that's in there currently, and will replace the Fox shocks with his preferred Reigers when finances allow.
There's unlikely to be any shortage of takers for his old ones on the second-hand market. Finally, he has a set of Milner fiddle brakes which he's currently plucking up the courage to fit.
Underpinning it all, though, is a car which didn't need to be modified at all – because it was already very special. The fact that at the time of writing, all Julian's really done is service it speaks up for that.
You wouldn't expect anything else from a Tim Marsh vehicle, of course, and combining his level of race-build expertise with the look of a near-standard Land Rover made this the ideal comper for a Solihull diehard like Julian. 'I have always had a soft spot for TMCs over the years,' he says. 'I have known this one pretty much since it was built in 2001, and have seen it racing with SCOR for several years. Having raced independent axled cars for the four years previously, I have taken a step back going to a beam axle, but it suits me for now.
'I'm a little old fashioned and I like to race a car that can be related to by people, that is in Production class. Hence the Range Rover I raced, the two Freelanders and now the TMC all look like normal Land Rovers. There's nothing wrong with the new Group B rally car style which many people has gone for, but I'd still love to strip out a Discovery 3 or Range Rover Sport with a nice big V8 and race it in Production class. I would think the strength, speed and handling could be superb.'
As it is, though, the TMC is set to be Julian's racing steed for a good while yet. 'As a driver,' he says, 'I'm still learning how it handles and behaves. But I have learnt one thing, it's very quick – at the moment, still quicker than me.
'I have been able to set times very close to people I have always looked up to when racing against. Obviously, with my Freelander I was used to racing a car which had very good handling but not much structural stability in the rough stuff. Now I have something which is fast, tough and most of the way there in the way of handling – not that a beam axle will ever compete with a fully independent car for dynamics. But I enjoy pushing it hard!'
Whether the TMC is even a Land Rover at all is one of those things you could debate long into the night, but since it looks like one and is made from bits of several, it definitely counts in Julian's roll call of Solihull exotica. Its place in his affections might ultimately be usurped by something with a more modern suspension design, but one thing you can be pretty sure of: whatever that vehicle might be, it's unlikely to have a sounder background than this one.
ART CARR SHIFTER, TMC SPACEFRAME, KAM HALFSHAFTS, EBC BRAKES, CUSTOM FUEL TANK, RACE DEVELOPMENTS V8 ENGINE, QT PROPSHAFTS, TOMCAT SPRINGS, FOX SHOCKS, DEFENDER, TMC DEFENDER
Share this article