Lumbering Around
Originally Published: January 2012
Words: Graham Scott
Pictures: Steve Taylor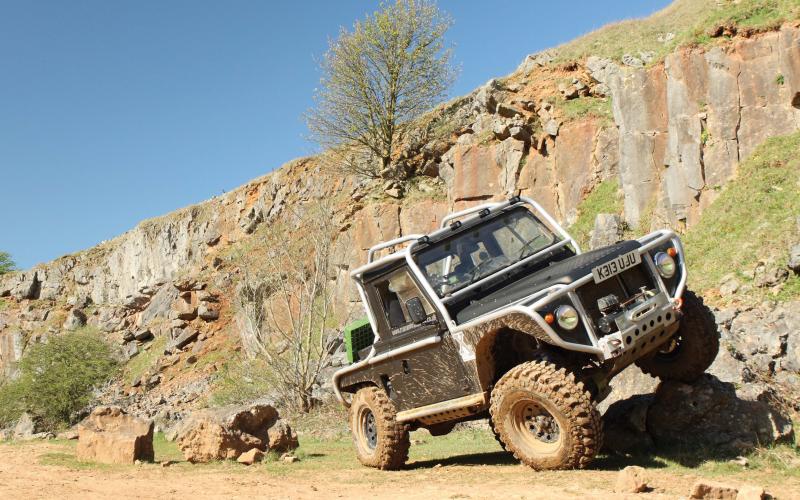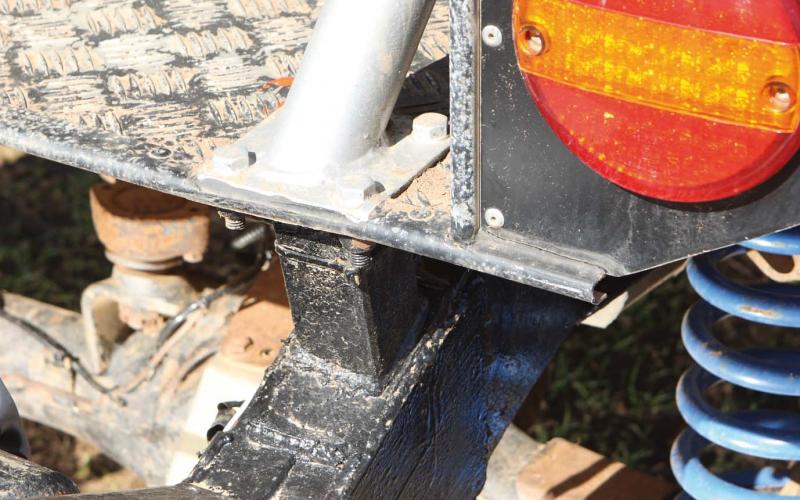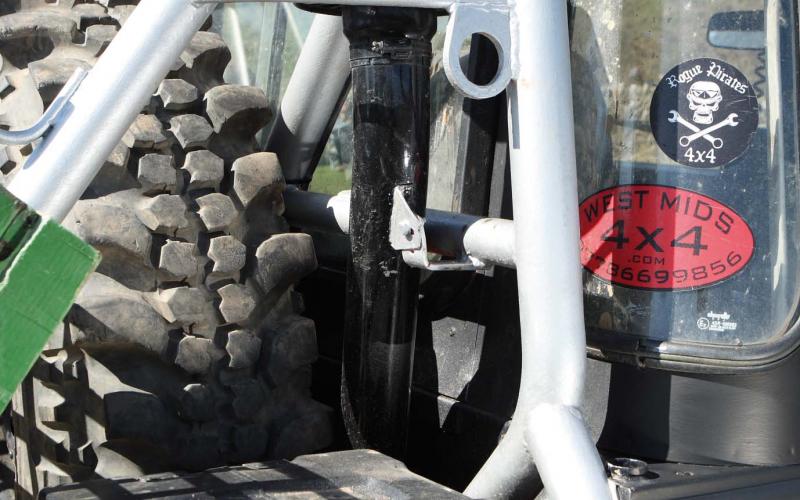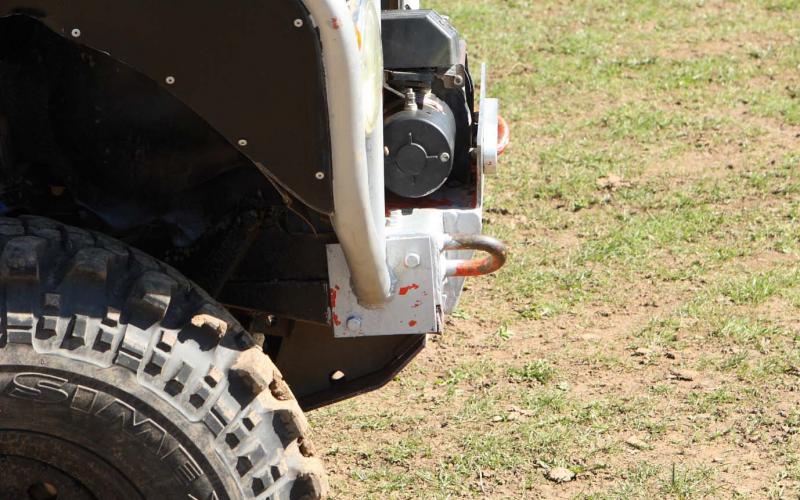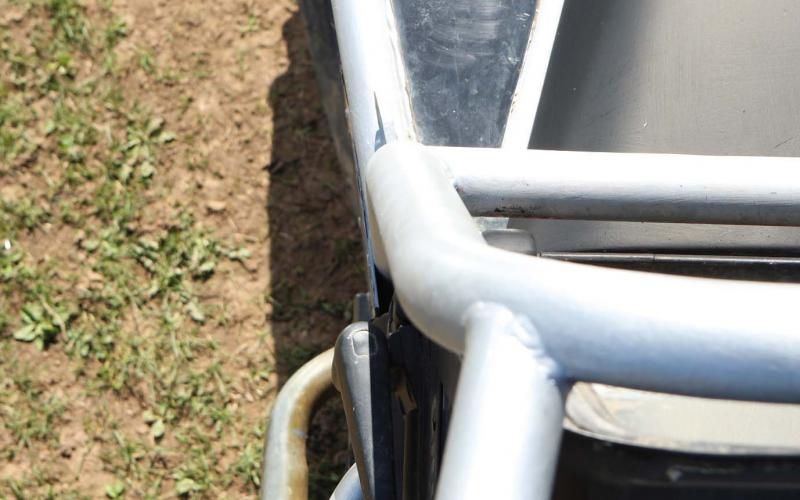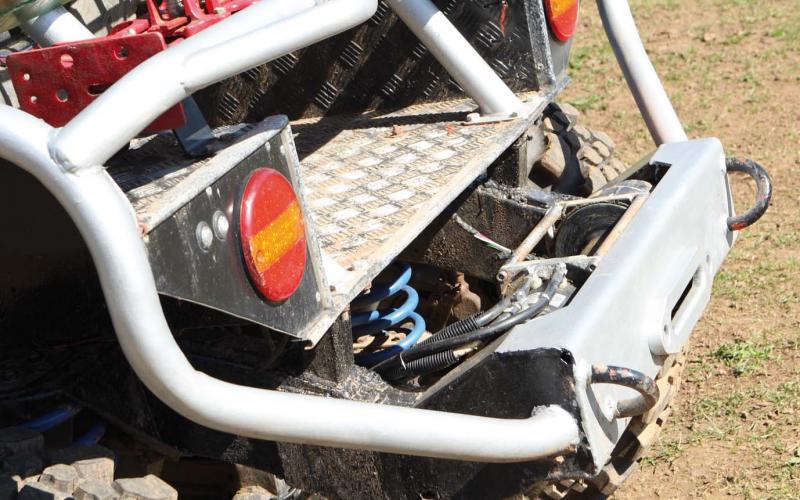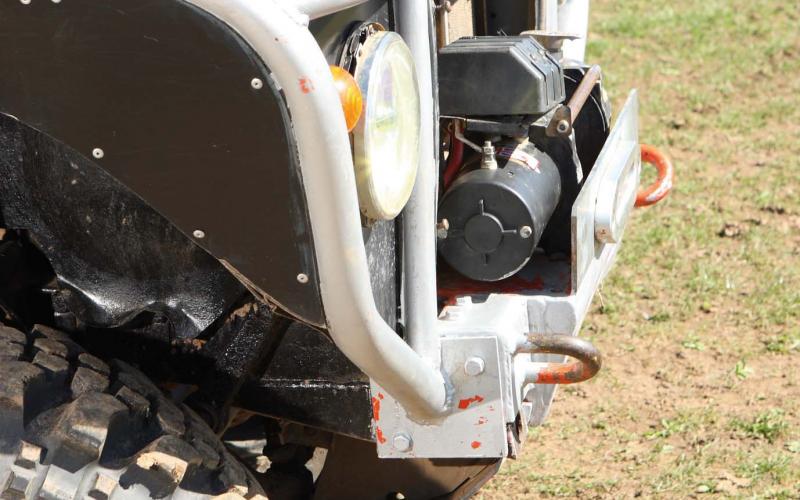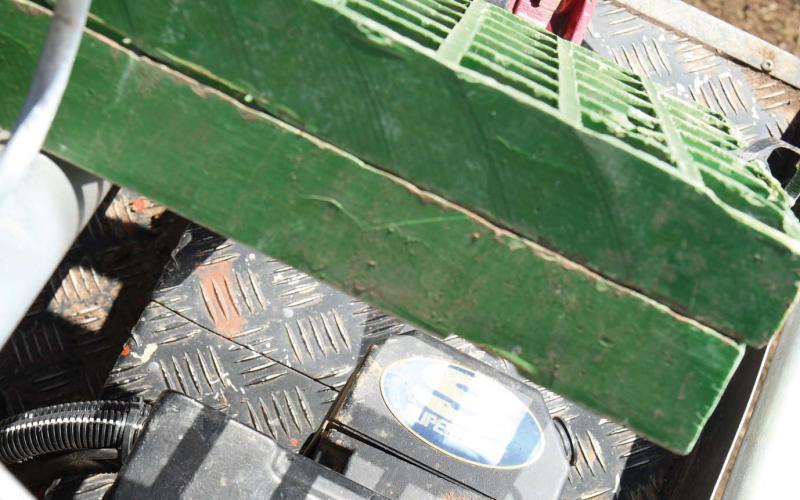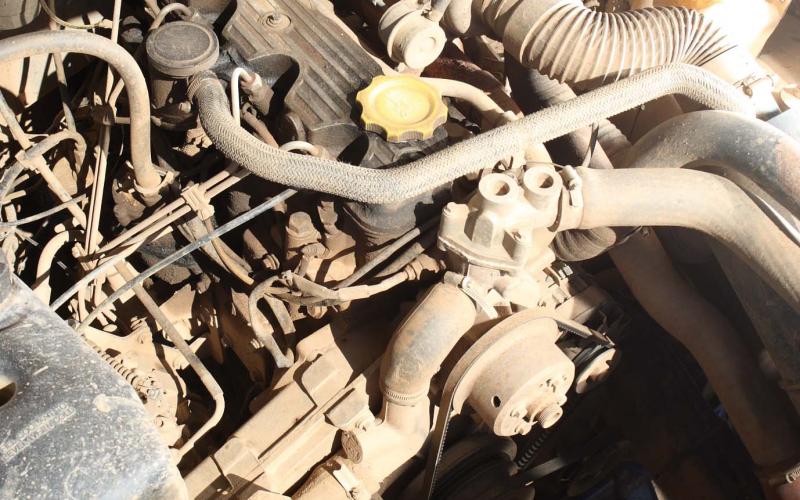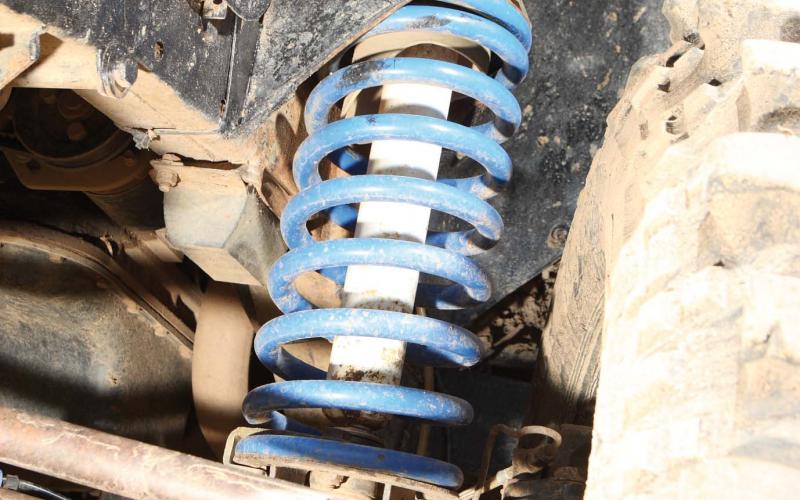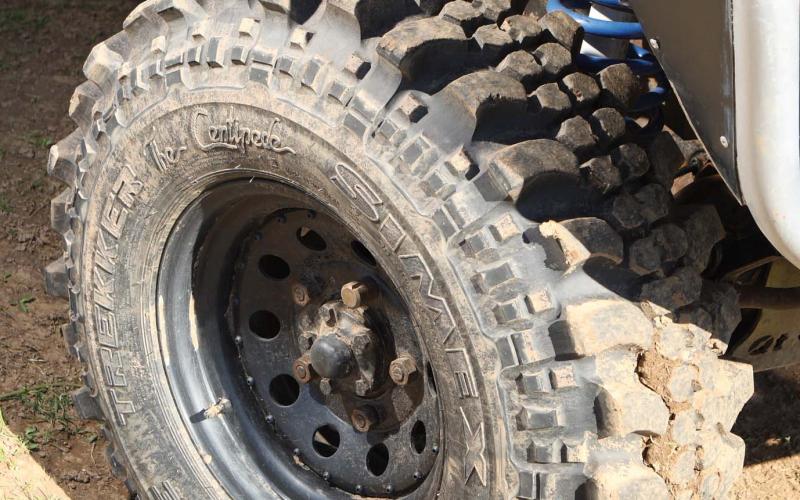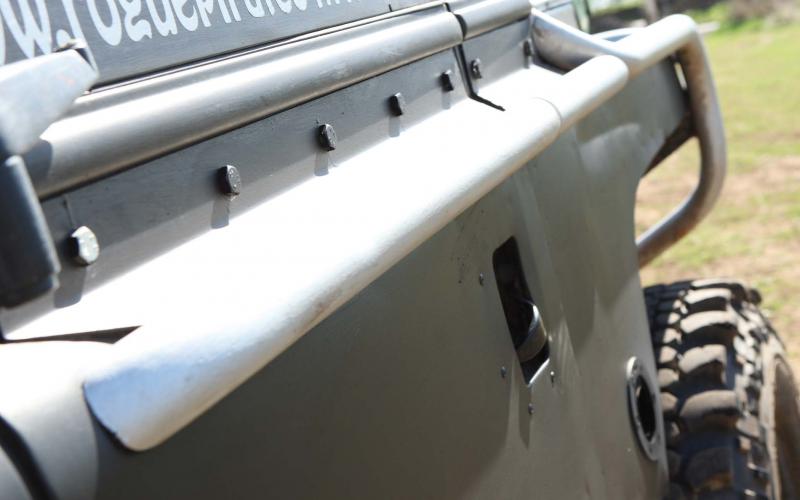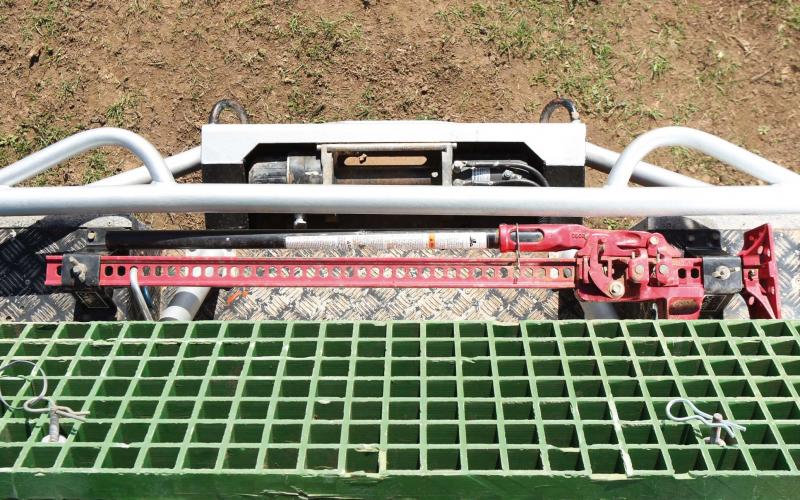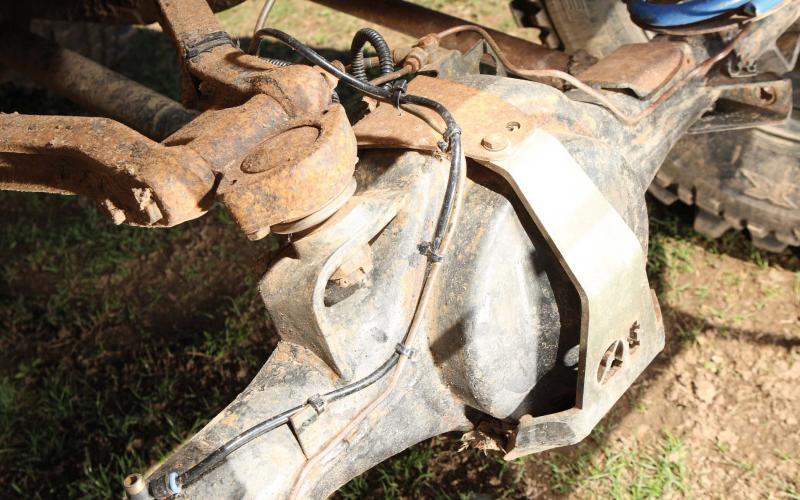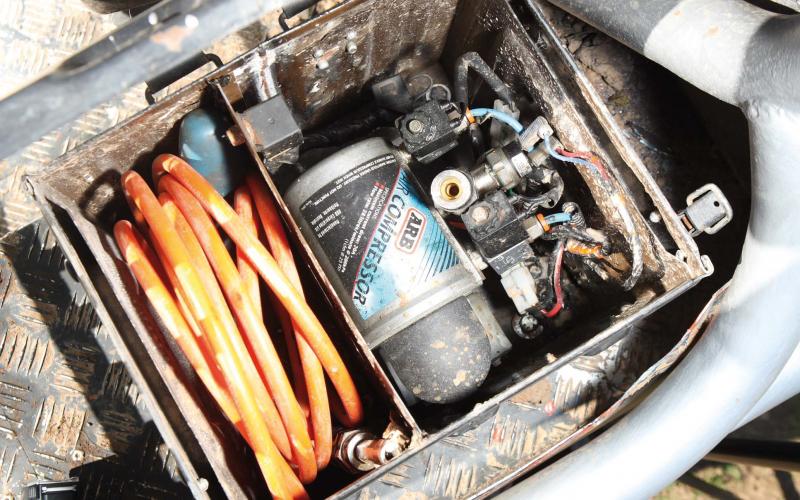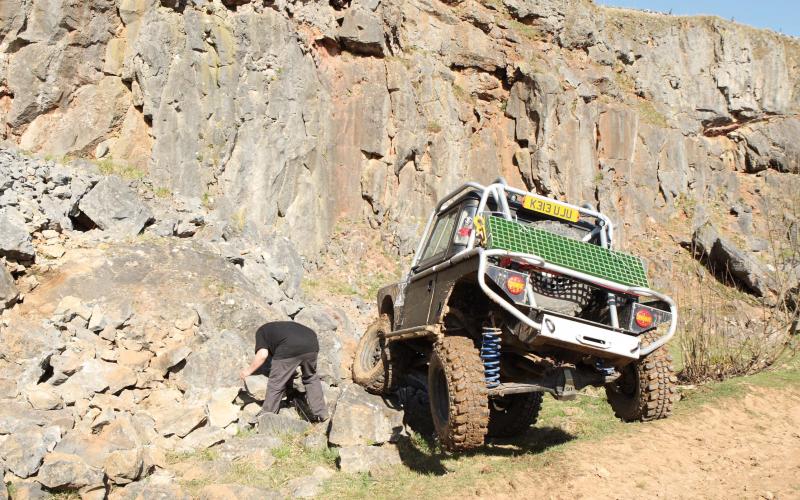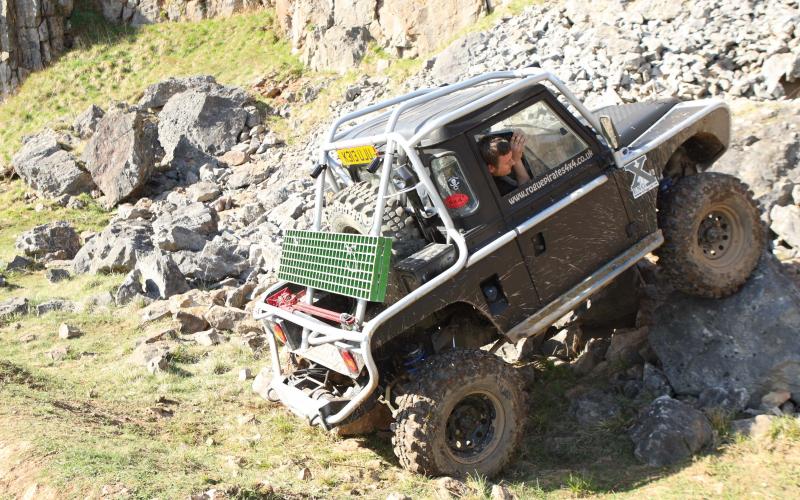 <
>
Simon Cooper bought a nifty 90 with an interesting past, and treated it to a seemingly endless series of collisions with trees. But he's not barking mad, or a complete sap, so he quickly twigged that he needed to branch out into the world of body protection. Which seems to have got to the root of things and conkered the problem…
Remember Treebeard, the Ent from Lord of the Rings? He was the enormous talking, walking tree-like character with a short temper and habit of throwing his not insubstantial weight around.
Anyway. If he ever chances across Simon Cooper, there's going to be a nasty stamping and squelching noise. Simon's a bit of a tree-feller fella, although this Land Rover 90 does go some way towards simply leaning on trees instead of banging into them or knocking them over.
If you listen to Simon, it sounds like most of his progress, whether through steering, going or indeed stopping, is done largely by barging into trees, which of course do have a reputation for leaping into your path at inopportune moments. This is not an entirely risk-free way of progressing, Treebeard notwithstanding, so Simon's efforts to turn his Land Rover into a more environmentally friendly vehicle do seem like a good idea. So good that the vehicle is now up for sale. Which leads us to the question: what would you get if you acquired this barking Land Rover 90? Its appearance has changed so often since it came out of the factory that its own mother wouldn't recognise it, so the family photo album would be confusing. Once upon a time, it was a staid 90 Commercial. But then it was turned into a comp safari racer, and then it was turned into a truck-cab and modified as a challenge motor. And then it was altered some more, because Simon had got his mitts on it.
Simon knows the vehicle's history because he got it from his mate Chris, from the Central Off Road Club. Having done so, he started modifying it straight away.
He did this in the traditional way of taking it on pay and play days. After a few of these, Simon admits that 'there wasn't a straight panel on it.' You could say that was probably the case when it left the factory, but let's not quibble.
Having bought it partly because 'I liked the look of it when Chris first built it,' Simon promptly decided to cut it up. The vehicle went into his mate Gary Reed's garage, Gary being a fellow member of the Rogue Pirates 4x4 Club (and owner of the orange Jago Geep we featured last month). While it innocently waited here, Simon's first job was to buy a pipe bender and some steel. The sequence seemed to go something like: cut, weld, scratch head – repeat ad nauseam.
Gary had a design for the back in the back of his head, so Simon simply left him to get on with it while he wandered around saying 'I don't want it to be like everyone else's, it's got to be different, not like the bolt-on flat-pack kits.' You can imagine the theatrical arm-waving to go with this, but Gary did manage to achieve something rather graceful in the vehicle's lines. Simon agrees: 'It all just flows, it really stands out – and it just brushes the trees.'
But beauty is more than skin deep, so the practicalities have been addressed too. When he got the vehicle, Simon admits that it was pretty well kitted out. 'But it just wasn't practical enough for what I wanted. Everything was padlocked on and the spare wheel was a pain to get out, and it just collected mud and water in the back. And the front wings were battered – where I'd been pushing trees out of the way.'
The challenge wings that are on there now, along with changes to the rest of the bodywork and the cage, make this a much more practical yet attractive vehicle. The cage is MSA approved, while the tubular wings and the body rear protection are all mounted directly on the chassis. Naturally, there are heavy-duty rock sliders in place (or tree sliders, as Simon would indeed call them, wouldn't he), along with a heavy-duty winch plate and rear crossmember, all custom made.
One of the things Simon hasn't played with is the engine, but that's partly because it's already been interfered with. It's a 200Tdi that the comp safari crew messed about with, but the changes are internal and he hasn't gone in to have a look. As far as he's concerned, it goes well, pulls cleanly through the gears and can haul it all along on big knobblies, and he's happy. A fine example of not fixing what ain't broke.
Transmission and props are all standard as far as he's aware, and no quarrel with that. The only external changes are a snorkel running through the cab and a high-output alternator with electric fans.
Axles are 24-spline 300Tdi Discovery items, and there are ARB diff lockers front and rear with the biggest compressor he could find. QT diff guards stand duty. Off the ends of the axles are 8.5J modular rims shod with 35-inch Simex Extreme Trekker tyres. Somewhere, there is a set of Mach 5 rims to go on, but first Simon has to find them then paint them.
Braking features extended Goodridge braided hoses, but otherwise they're as Simon describes: 'The handbrake is standard, which is to say I haven't really got one. And the brakes are standard too – that's what trees are for!' Brilliant.
Wheels and bodywork are separated by a lift kit, which is similar to the other set-ups of Rogue Pirates members. This features those distinctive blue Bearmach +2" coil springs with Rough Country +5" shocks and Gwyn Lewis mounts, complete with dislocation cones. Not the way to give a set of standard bushes an easy life, so it doesn't have those, it has poly jobs all round.
Since the truck was partly prepped for winch challenge work, it's no surprise to find that there are two of the things on board, one at the front and the other, weirdly, at the back. On the front is a Terrafirma Superwinch EP9 fitted with a 6.8hp Bowmotor, and there's something similar at the blunt end, albeit running a smaller motor. Both are fitted with either Goodwinch or Marlow synthetic rope, depending on whether Simon's playing or competing, and since these photos were taken there's been a further improvement. There is now a hoop welded on the cage, and the waffle boards have been located lower down, so that the rear winch can also be used as a centre unit.
Given the short wheelbase, the range of kit fitted and the way it apparently eases through the trees thanks to the strong yet slippery cage, you'd think this Land Rover would be pretty splendid when put to the test. And that's what Simon thought, too.
Living in Staffordshire, he recently went over to the legendary wooded hillside that is Clyro, near Hay-on-Wye, for a clubman challenge. On the first day, the alternator packed up, but only after a CV joint had broken, and then the clutch let go. And then Simon gave up. As he says philosophically: 'It's a Land Rover, there's always something to fix.' The other problem is that it's not just his vehicle which is damaged.
Simon wanted to thank his other half, Tanya, and sent a little note for us to publish, which romantically read: 'Thanks for bitching for me and hope your back gets better soon.'
Shakespeare meets the Pre-Raphaelites. Before any of you jump to conclusions – oh, too late I see – the bad back refers to an earlier off-roading incident in which Simon shattered a CV and Tanya gamely lifted the whole wheel assembly. That led to a slipped disc and trapped nerves but, although she's still awaiting surgery two years later (welcome to 21st Century Britain), she still goes winching with Simon.
Love is. The romance of it brings a tear to the eye, really, and so quite possibly does the thought of hauling a winch line up a slithery wet hill while pre-operative and borderline disabled. You've got to be impressed by the woman's selflessness: with that kind of heroine on Simon's team, even grumpy old Treebeard might reconsider.
GWYN LEWIS SUSPENSION, SIMEX EXTREME TREKKERS, BEARMACH SPRINGS, SUPERWINCH EP9, 90, DEFENDER, ARB AIR-LOCKERS, CHALLENGE, MSA ROLL CAGE, CHALLENGE WINGS, QT RADIUS ARMS
Share this article