A Friend Indeed
Originally Published: August 2012
Words: Graham Scott
Pictures: Steve Taylor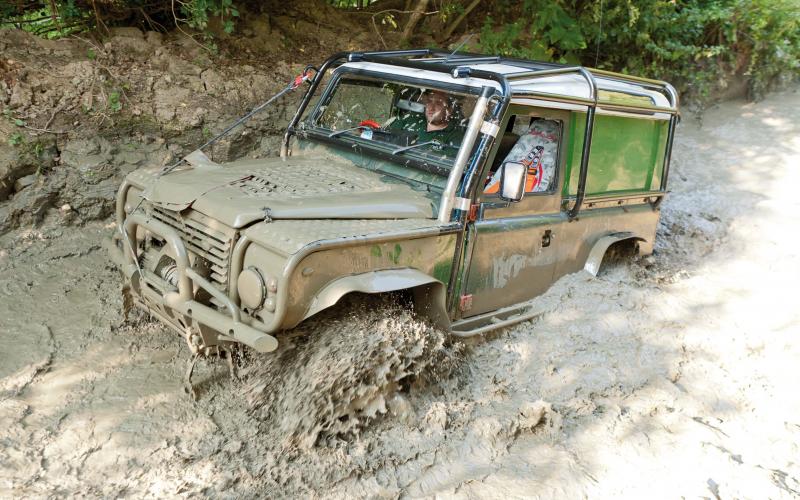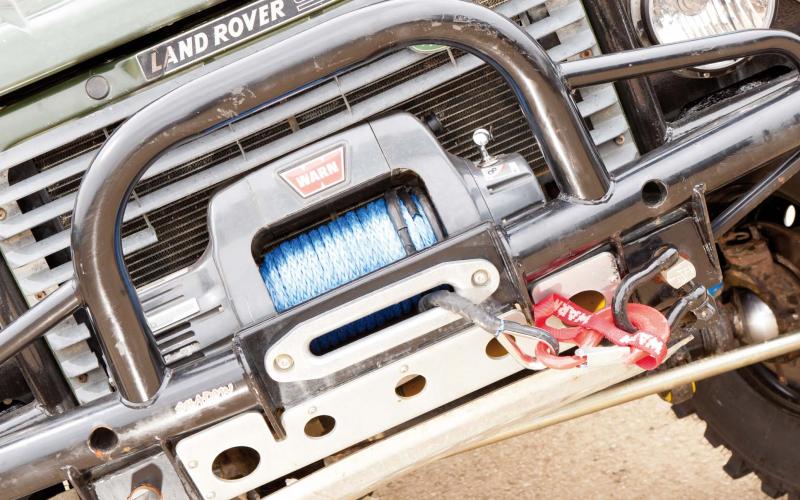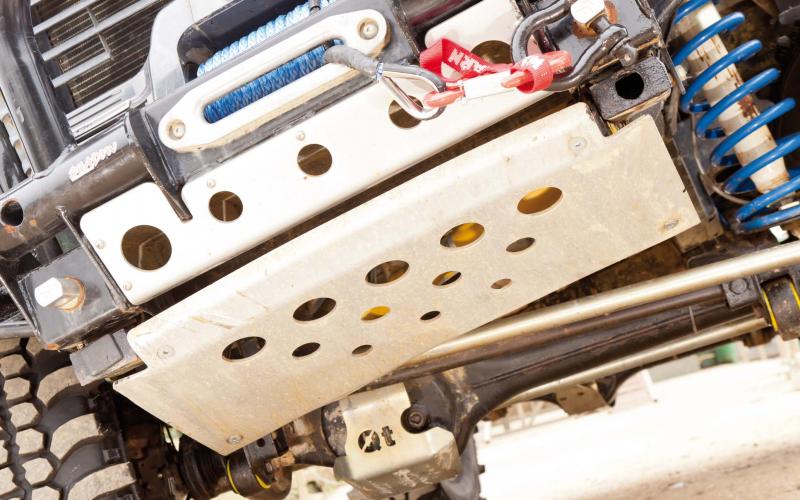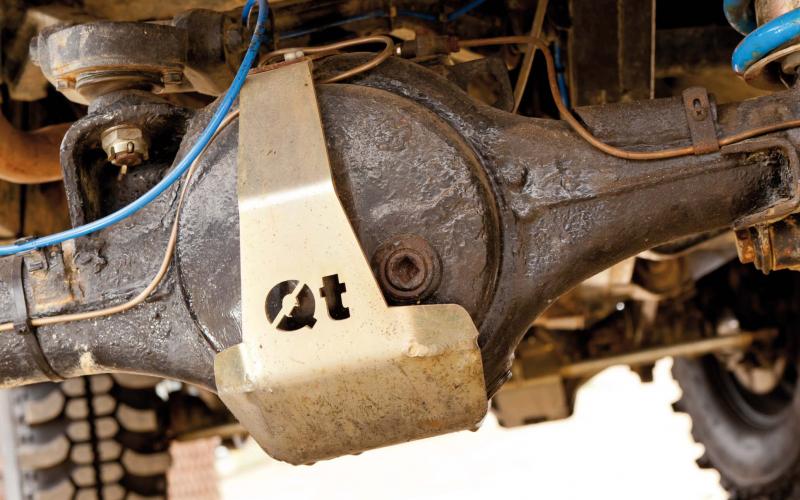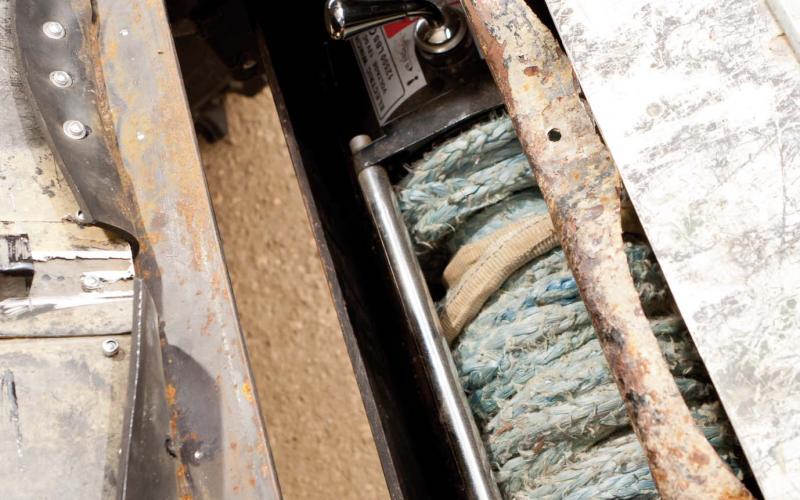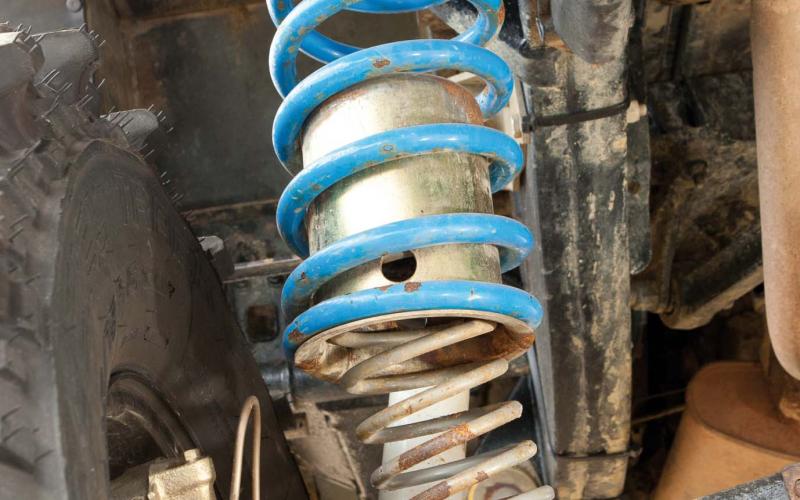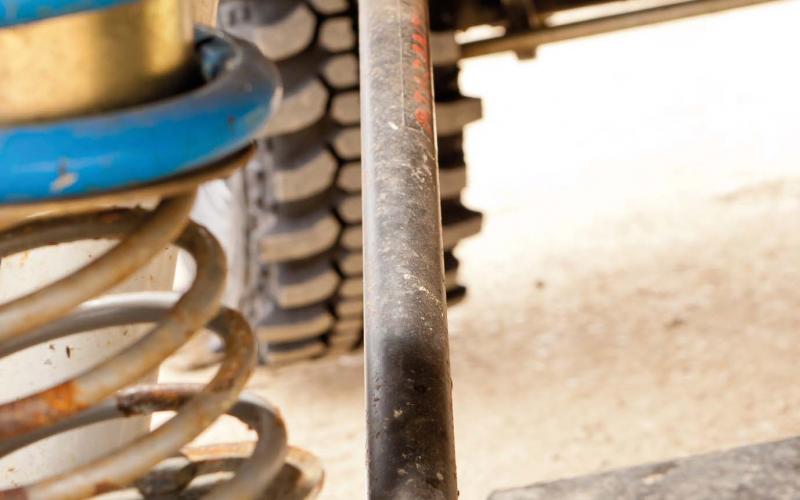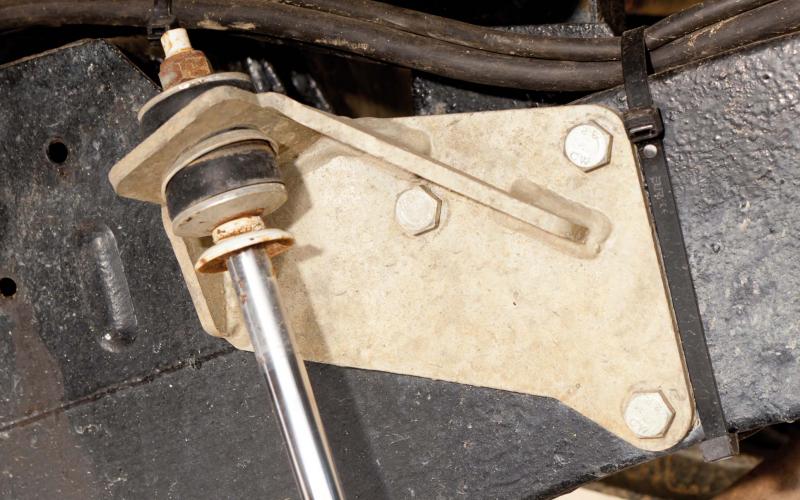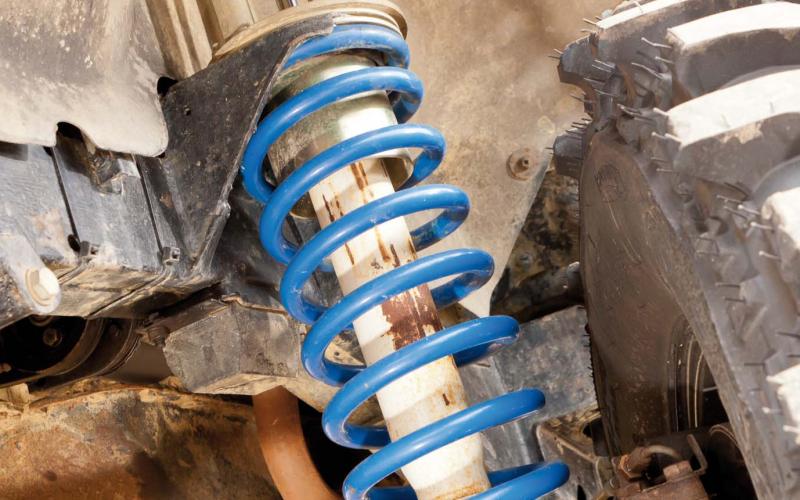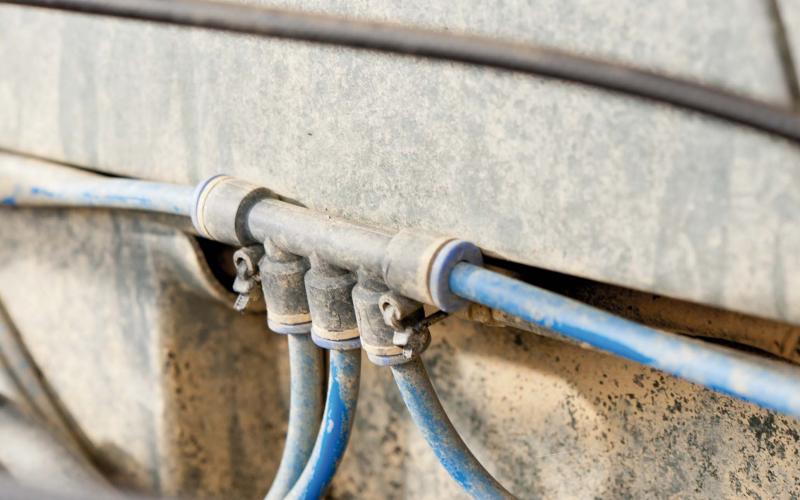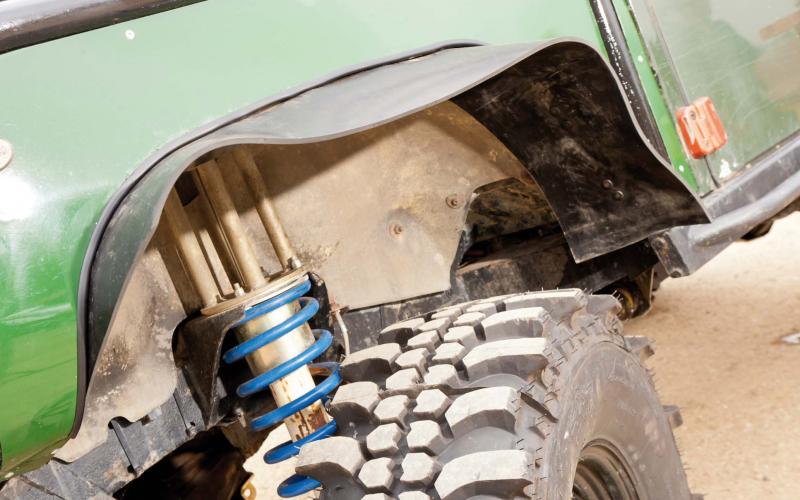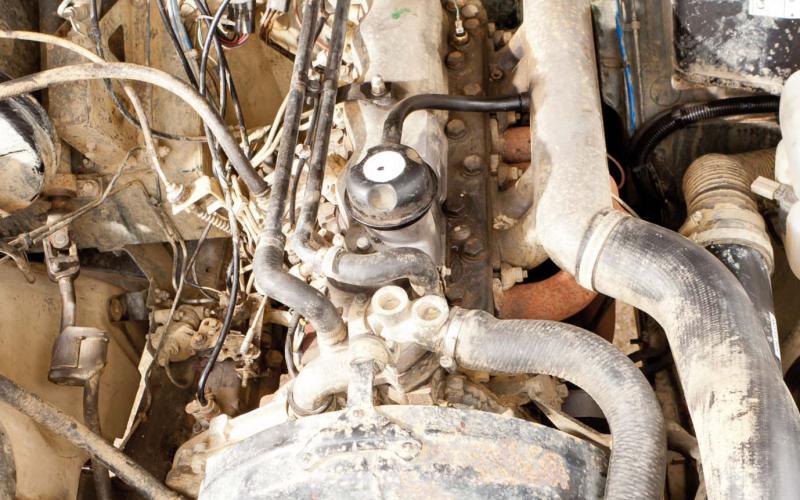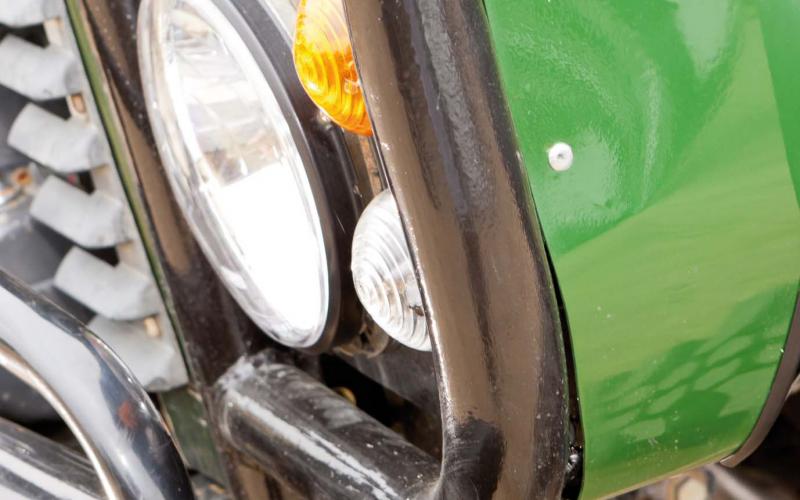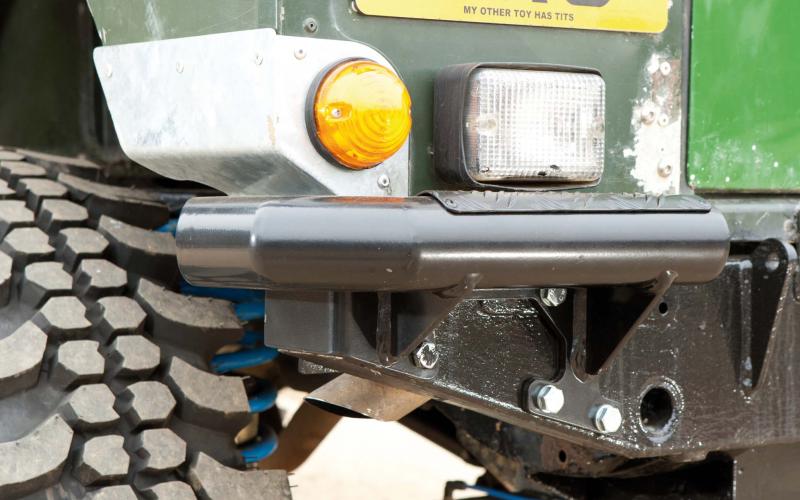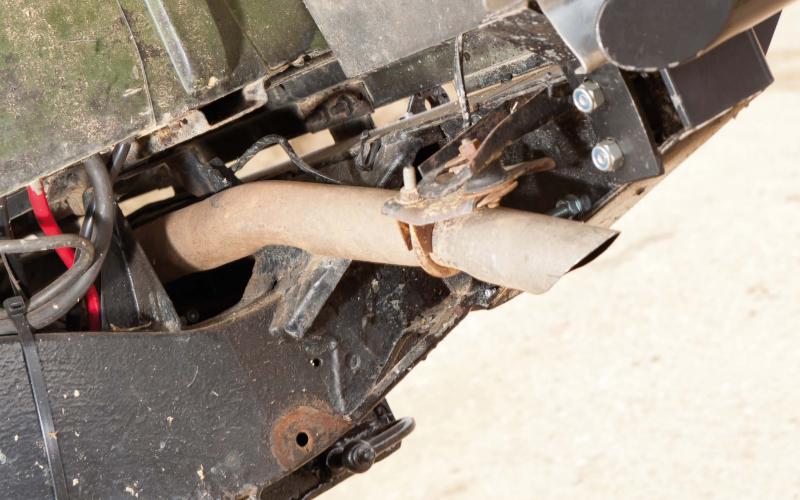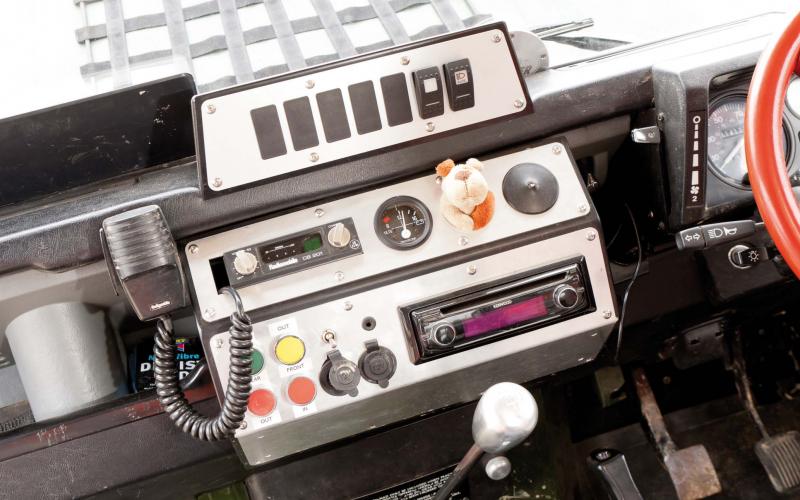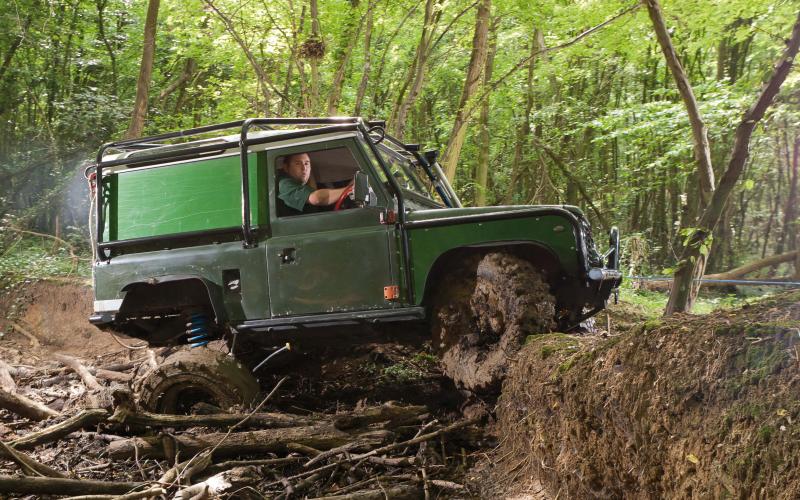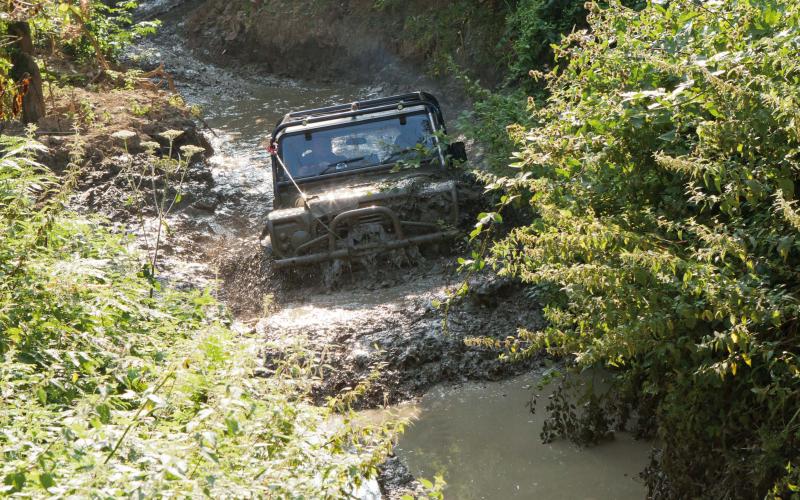 <
>
The moment David Coast laid eyes on a cheap Land Rover that 'wasn't a rust bucket,' he knew he had to have it. And not just because he wanted a cool truck, either. Because he was a man with a friend in need...
We first heard about Dave Guy in the March issue of Total 4x4. And after he'd broken up his vehicle and sold it in bits, we didn't expect to hear about him again.
Yet here is, credited by David Coast for getting him into off-roading. For all the right reasons of course, as David explains: 'My friend Mister Guy got me into off-roading – so I could always be there to recover him.'
Mind you, it's not as if David's rig is the ultimate powerhouse recovery truck. 'The engine is the original 2.5-litre' he points out. 'I think it packed a whopping 86bhp when it was new and I'd be lucky if it produces half that these days!'
An owner who denigrates his own truck is always a promising start. So why did he buy it? 'It wasn't a rust bucket and it was a steal at the price I paid,' he says, somewhat grudgingly. But there is another reason why he bought a Land Rover 90: 'I had looked at all the other trucks but the 90 was more practical for me as I'm not the smallest of people.'
Eventually, though, he warms to it, and ends up positively gushing about his Land Rover. 'I had been looking for a truck for a while and it was just by luck this one was found – by my friend Dave Guy. When I saw it I knew it was meant to be mine.' That's better, now we seem to be rolling on a more positive note.
Like his mate Dave, David was into the fast and furious life with a motorbike, but he seems to have taken to the more sedate pace of life in the 4x4 world without a problem. He simply bought the vehicle, got it through the MoT and then started to order all the parts he wanted. That bit sounds simple and fun: 'I placed all the orders for the kit I wanted and was waiting around like a big kid to get the deliveries!'
He was fairly confident he could do the work. As a security engineer he had some idea but he also started his working life as a 'spanner monkey,' in his words, so he decided to stop hopping about from foot to foot waiting for the couriers and set to actually doing something.
He also set about things in a logical way, beginning with the chassis. The only repairs needed were fixing where some old towing electrics had been messed around with, and after that it was a simple matter of applying paint as there wasn't much rust to worry about.
To the chassis he fitted the axles. The original axle went on the front but he fitted a rebuilt rear axle off a later 200Tdi, partly because he wanted disc brakes rather than the drums which he dismisses as 'useless.' Harsh but fair.
With the running gear sorted out and the standard wheels back on, it was time for some bumpers. With the nice postman now making regular appearances, David could fit the Shadow winch bumper he'd bought, along with the Warn 9.5ti winch.
He decided to leave the engine alone, as well as the transmission, so next in line was the suspension, once the courier people had puffed repeatedly up and down his driveway.
Gwyn Lewis supplied the springs and shocks from his lair in Wales. On went +2" Defender front springs, with Discovery units on the rear because David was worried about there being too much weight there. For that bit more travel and dislocation, the rears also got X-Eng springs, a combination that would make even Zebedee envious. Damping all this lot are +5" Pro-Comp shocks, and the whole lot was polybushed all round.
Having raised the suspension, David felt it was now time to lift his spirits yet further by raising the breathers and air intake. The first one was simple, and in fact so was the second as he fitted a Southdown snorkel, complete with stainless steel pipe and injection moulded parts top and bottom.
Cheering himself still more, he bolted in a pair of rather luxurious seats from an Alfa Romeo and fitted a pair of full harnesses, giving him not just safety but comfort. Both fine things.
By now, it was nearly time to get into those seats and actually drive the thing. But first, despite the lack of real miles, David decided that he needed to treat himself to some new tyres. On went some 35" Cooper Discoverer STTs, along with the wide arches they required.
Now it was time to get out there and find out just what it could do off-road. What exactly happened when he did this is not recorded, but we do know what the result was. He decided to fit a rollcage and a rear winch. Draw your own conclusions.
Now, at this point, it's worth remarking that David Coast is not a stand-up comedian, and I hope he doesn't mind me making that comment. There are several ways you can tell, such as he's not obviously a hypocrite and he does indeed pay tax. In fact he paid so much tax that the nice man in the tax office felt he was due a rebate. Which came at exactly the time that David was worrying about how to pay for a rollcage to be fitted in case of a Carr-crash (sorry).
When you've just been presented with a stack of cash by the man in the hat, who else would you turn to to help you spend it but Whitbread? Whitbread Off-Road, that is, although Whitbread the brewery probably chimed in too. Some money later, he had a complete cage and tubular front end, and all he needed was the expertise to weld it all up. Which he had, sort of, as he explains: 'I had the expertise of my neighbour! He gas-welded it all together for me after we tacked it all together, so I know it won't come apart easily. While we were at it, we also gas-welded the hole in the rear crossmember and the footwell so I know it won't rot out for a few years yet.'
On to the cage went a couple of loops on the front hoop for the winch rope to attach to, and another couple went on the rear, so they also serve as a rope hook. But he wasn't finished with the bodywork quite yet. Much of it is standard, as you can see, apart from the front end. But he fitted a corner protector for the roof, and with good reason.
'This is the second roof I have fitted as the first got badly damaged when I found that trees are stronger than thin aluminium!' There's no question that he learns from experience, and the vehicle reflects that. For example, there's a wide-angle propshaft on the rear. Why? 'Because I managed to lose the original in a river. I took the truck in for what was meant to be a paddle but the water ended up in my lap!'
At which point he must have pondered the wisdom of getting those nice Alfa Romeo seats, as the muddy water sloshed around them. It's also one of those moments when you find out whether your electrics are up to the job. Fortunately David's were, and partly because he's already future-proofed his Land Rover. There's the additional set of fuses for the extra lights he's running, and also an Odyssey 1500amp battery to allow for the draw needed by the front winch. But that's not all.
On the dash is one Raptor pod, which houses his CB and stereo, and another on top of the fascia holding the switchgear for the additional lights. There's also a pair of additional voltage gauges which don't have a job to do yet. But they will, as David has another engine to replace the wheezy current unit.
This is a 200Tdi with twin alternators, which should warm things up very nicely. There's only one thing holding that job up, and that's the job of renovating his house. Yes, I know, it does seem an odd sense of priorities, but there you go.
With a more powerful motor, this will be a very balanced rig. It has huge wheel travel, is well sorted, has two powerful winches and boasts a safe and comfortable interior. Looks like his mates can go off-roading in safety after all, so long as David is nearby to rescue them…
PRO-COMP SHOCKS, 90, DEFENDER, INSA TURBO SPECIAL TRACKS, RAPTOR DASH, INSA TURBOS, QT DIFF GUARD, SHADOW BUMPER, WARN 9.5TI, WINCH-IT WINCH, GWYN LEWIS SPRINGS, X-ENG X-SPRINGS, CRANKED TRAILING ARMS, PADDOCK TREE SLIDERS, WHITBREAD CAGE, WHITBREAD TUBULAR FRONT
Share this article