Better Than New
Originally Published: February 2013
Words: Paul Looe
Pictures: Harry Hamm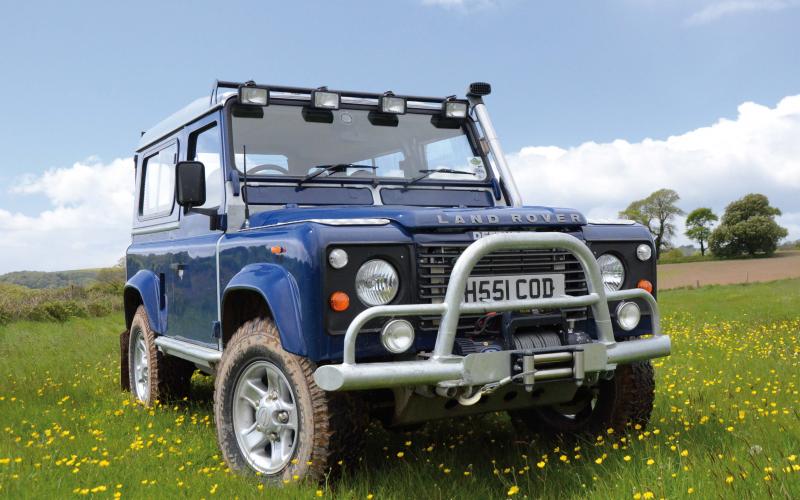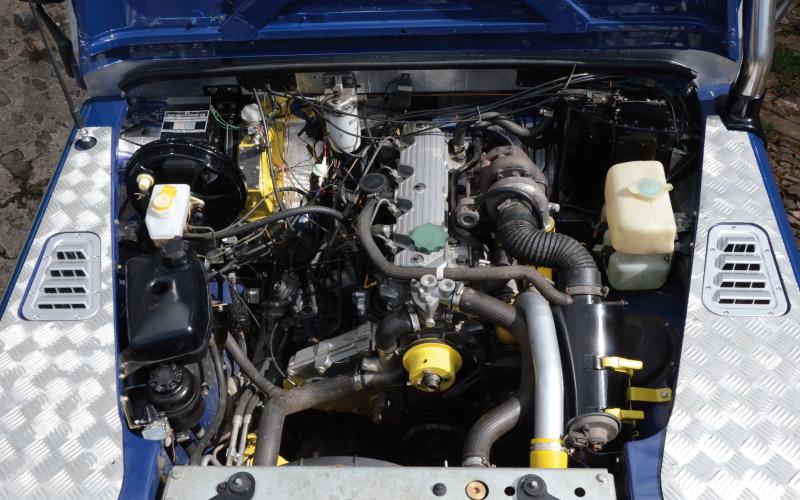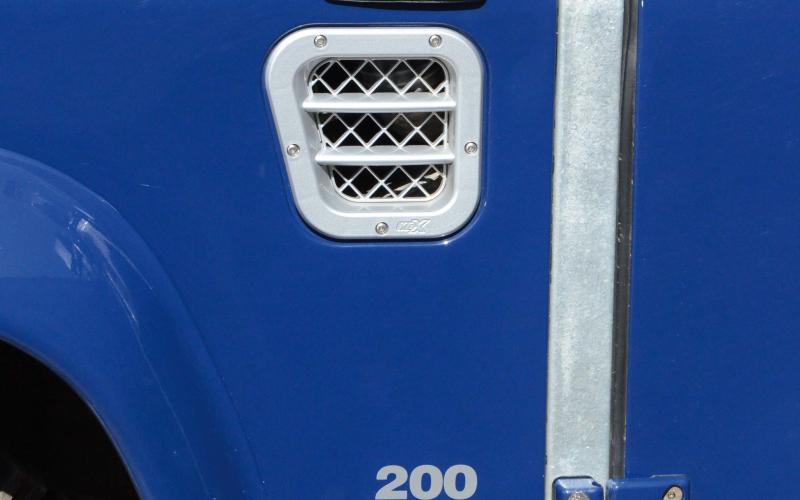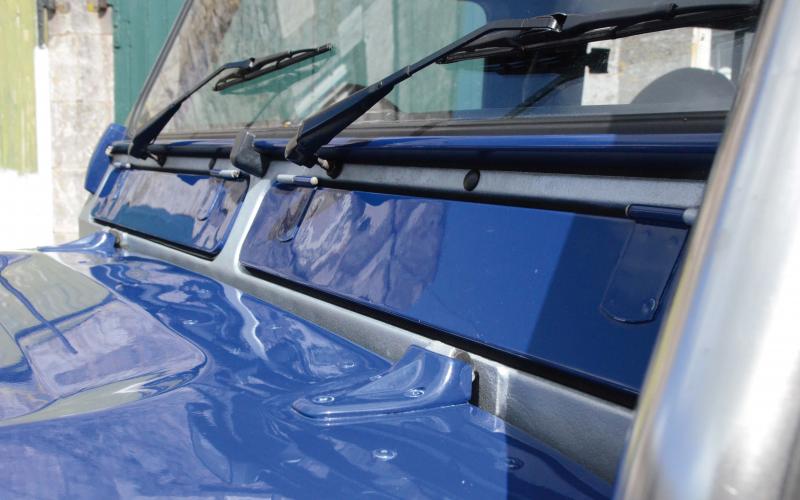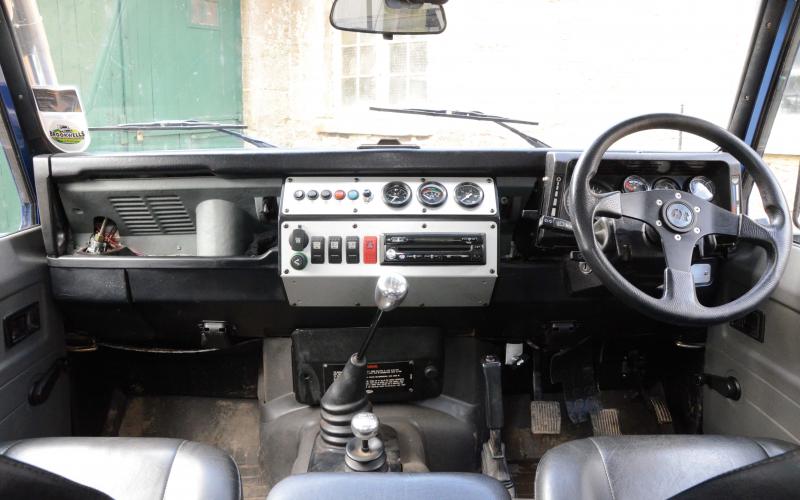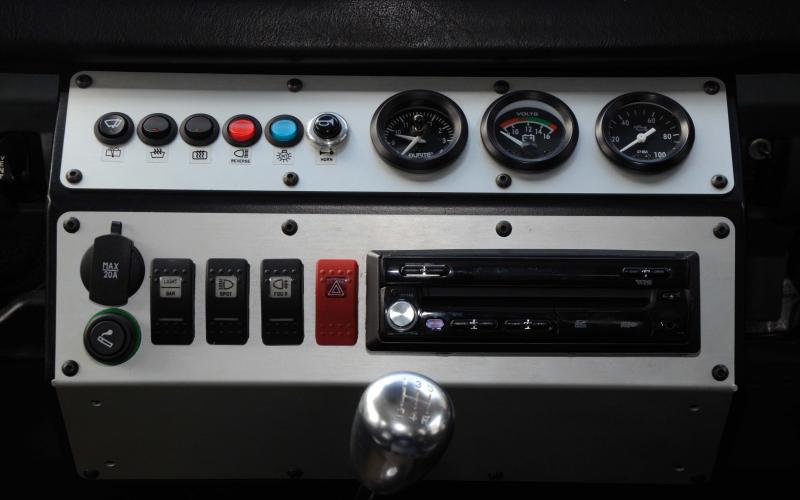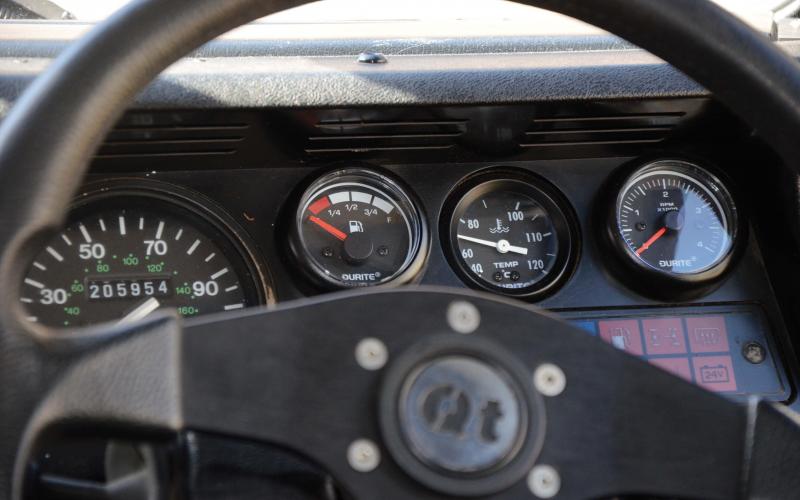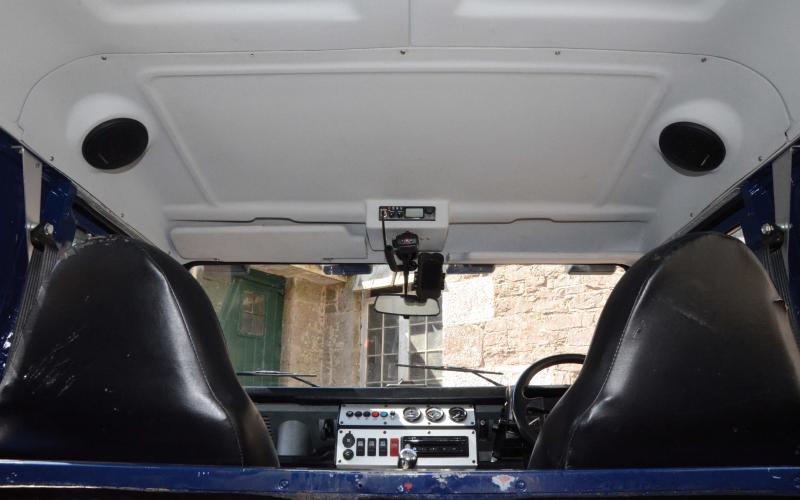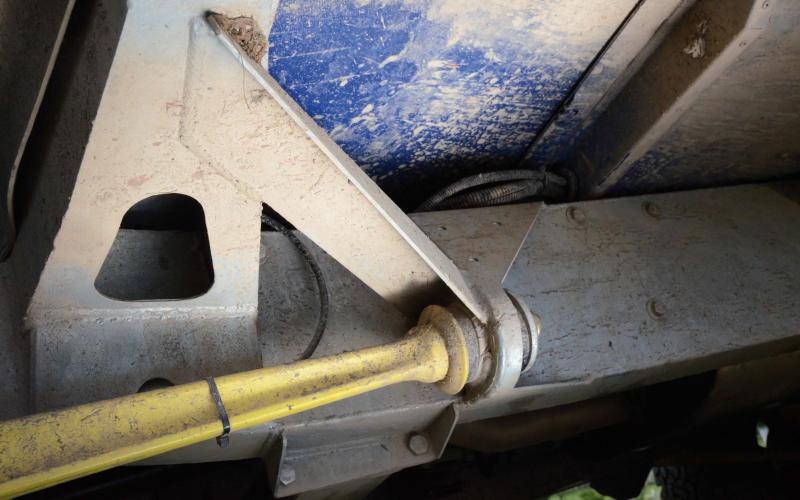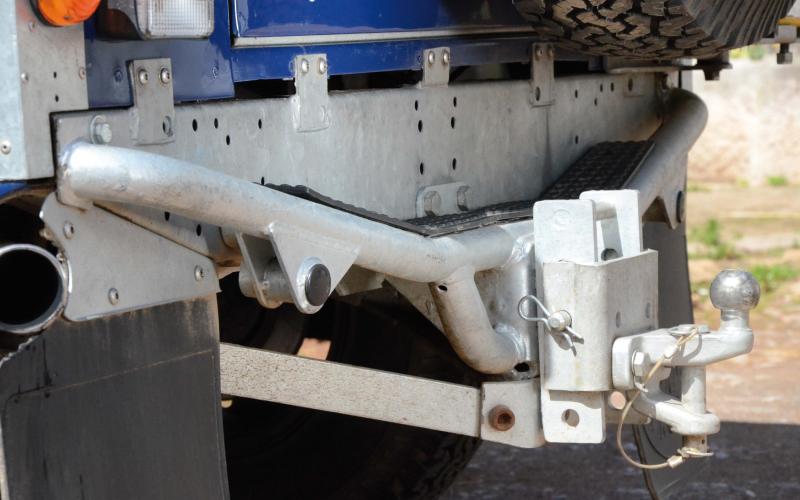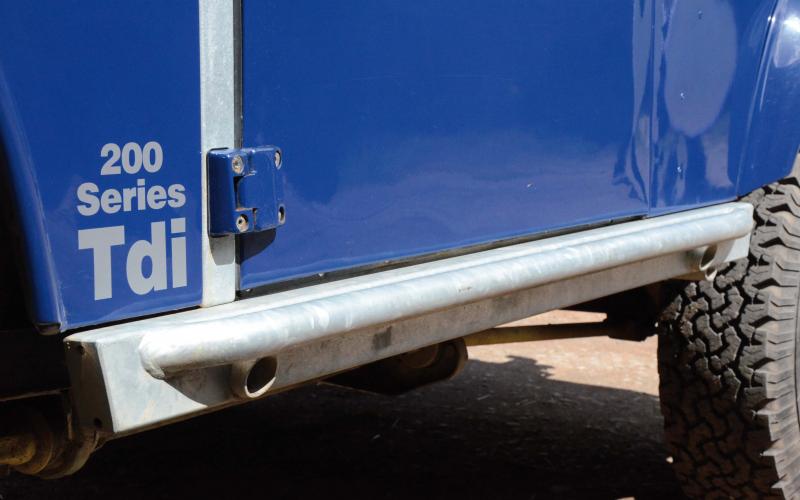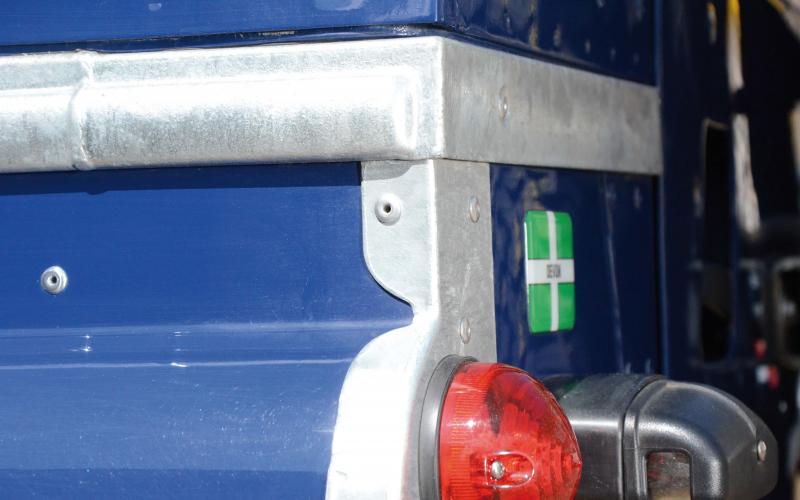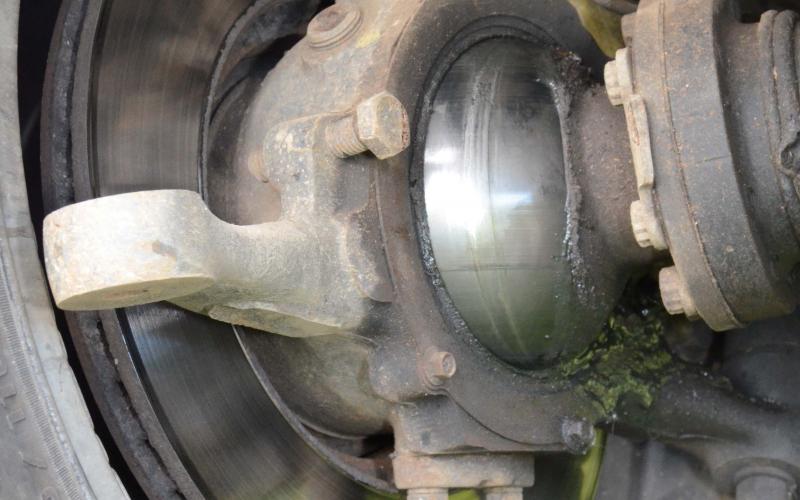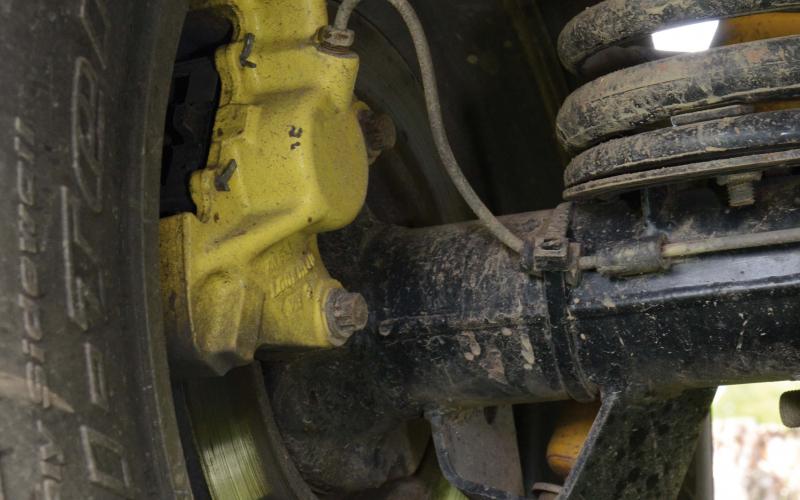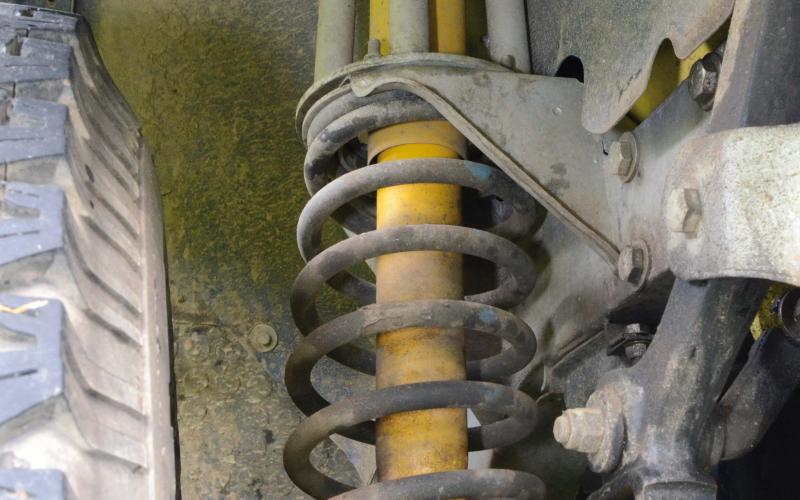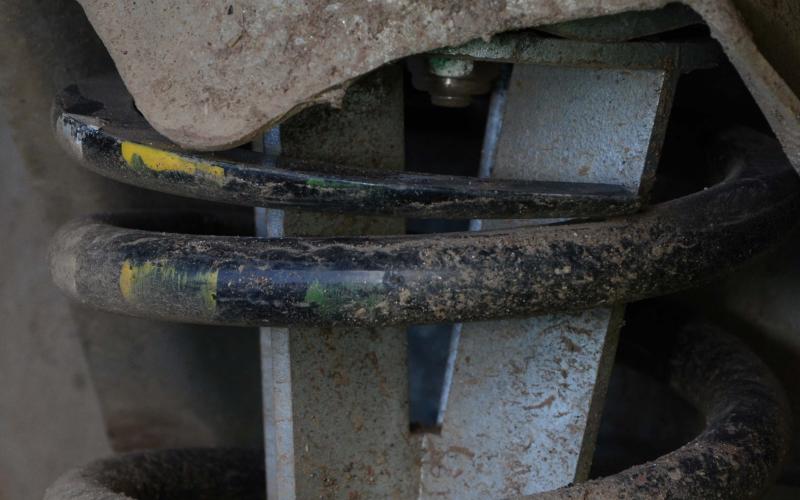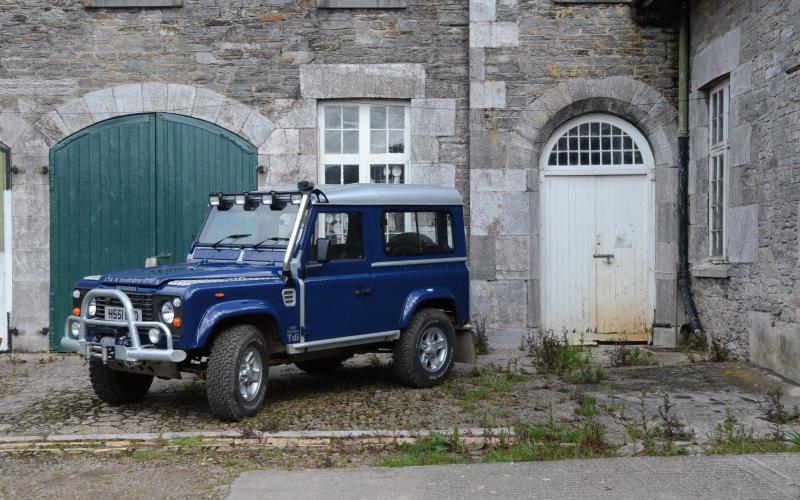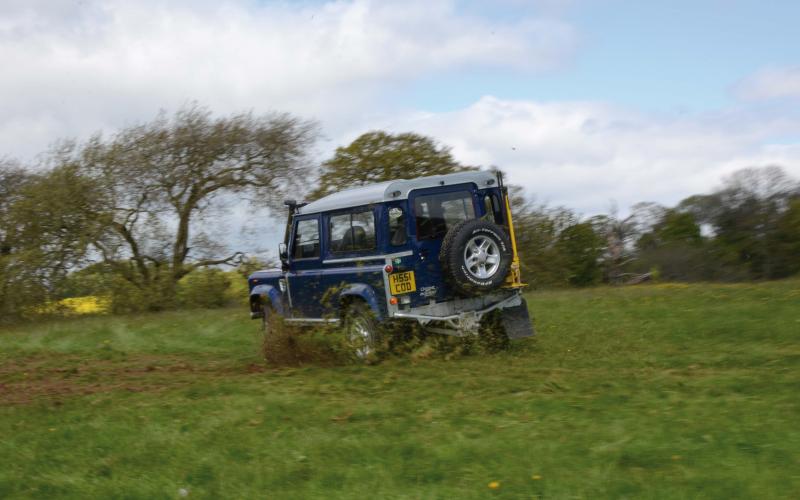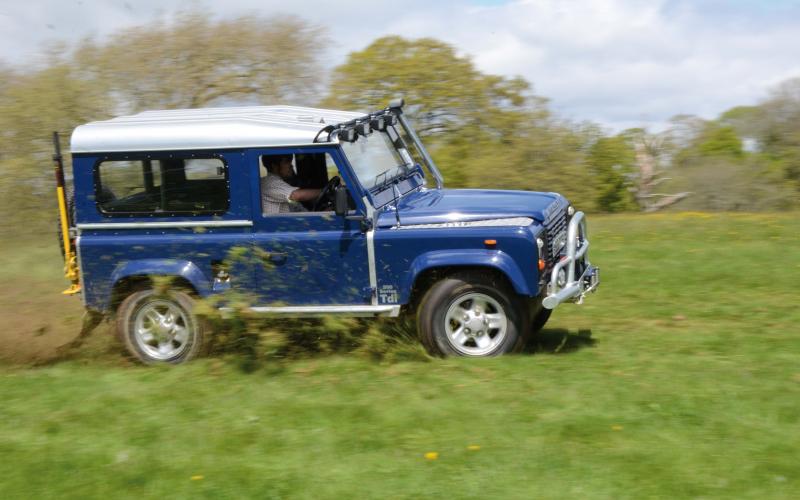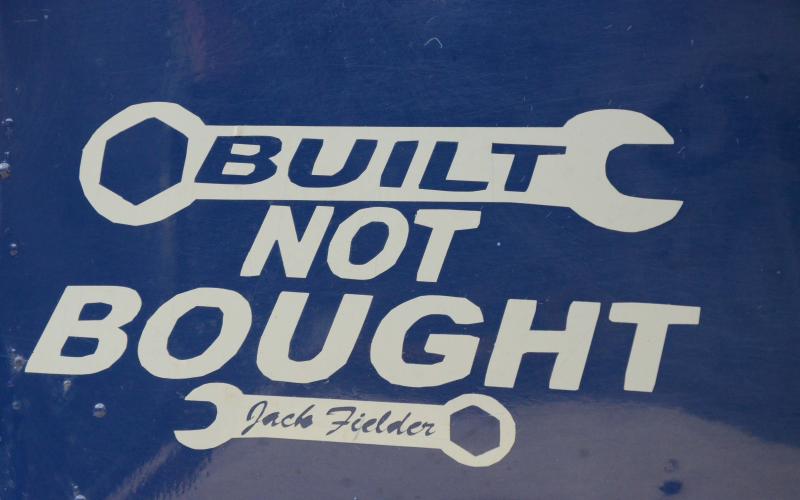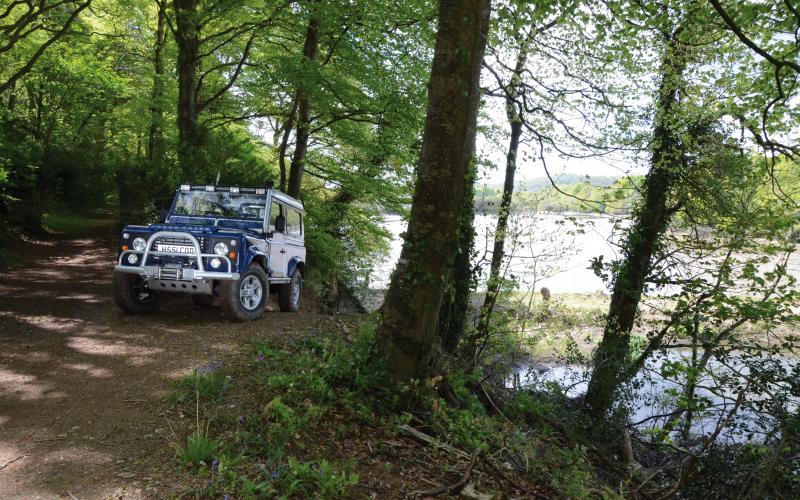 <
>
Fresh from a two-year apprenticeship at Qt Services, Jack Fielder is setting up in business to create Land Rovers he says are better than new. How? By rebuilding old ones from the 200Tdi era so that this time, they'll last forever. And his first customer's car has already become an award-winner…
Ever since the DC100 broke cover, the phrase 'new Defender' has had the power to set tongues wagging. Among the sort of people who drive old Tdi-engined 90s and 110s, reaction to the idea of a funkily-styled Landy, however good it might turn out to be off-road, has been overwhelmingly negative.
With a couple of years still to go before the current model gets the chop, there is still a 'new Defender' that looks much like they've done since time immemorial. Not that the Tdi brigade would necessarily approve of even this, and with the latest 90 flirting with the thirty grand mark you can see why.
Down Devon way, however, a new name in the Land Rover scene is on a mission to challenge our notions of what a new Defender is. Jack Fielder comes fresh from a two-year stint at Qt Services, where the apprentices learn a lot more than just how to change a hub bearing or set the backlash on a diff. He's young, but he has a head for business, and the award-winning 90 you see in these pictures is his calling card.
The world is full of hot-shot Landy builders who promised to create the ultimate super-truck but were never seen again. Despite knowing his Wildcats inside-out, Jack isn't like that. His time at Qt came after a college course in land-based engineering, prior to which he'd learned his stuff working for his cousin's company, leafer specialist Relentless Rovers. So he knows what he's doing, and he's got a product that looks like a winner from every angle.
His plan, quite simply, is to create 'new' Defenders by rebuilding old ones to what he considers a better-than-original standard. There are those whose version of doing this is to clean up a leggy TD5 and put it on sale for way over its market value, but Jack Fielder is more interested in building 90s that will (this time) be reliable and long-lasting. If his punters want mods, all well and good, but first and foremost he intends to make a name for himself by providing vehicles that are, quite simply, exactly what a Land Rover should be.
Here's where it gets controversial, because exactly what a Land Rover should be isn't necessarily what a Land Rover always is. Take the 90 you see here, for example. Commissioned by Mark Dann, it features galvanised or stainless components throughout and, having been rebuilt piece by piece to the highest standard (of workmanship, not look-at-me factor), you'd put your money on it to still be going strong when even this year's crop of brand new Defenders have started crying out for help. As far as Jack's concerned, this is definitely a 90 built the way Solihull should have done them in the first place – and overall victory in the public vote for the best modified vehicle at the 2012 British Indoor 4x4 Show suggests he's not alone in thinking that.
With a galvanised chassis, bulkhead and rear crossmember as its base, you'd think, a Defender can hardly help but be set up for a long life. Jack says he'll build them without these features, if that's what the customer wants (or, more likely, is all they can afford), but Mark wasn't after cutting costs – which is why his vehicle ended up as an example of what would qualify as a range-topper in Jack's repertoire.
It's more than just a nut-and-bolt rebuild of a factory original, though. Its winch bumper, Southdown snorkel and swing-away spare wheel carrier are enough to tell you that. What's less obvious from the outside is that beneath the bonnet of this 200Tdi 90, the original engine is mated to… what's this, an R380 gearbox? An R380 gearbox bolted to a Discovery transfer case, if you don't mind.
The rationale behind this is simple. Mark wanted reverse to be in the 'new' position opposite fifth gear, hence the later box. And he does a lot of miles on the motorway, hence the Disco tranny – whose longer-legged high ratio, combined with a slightly taller set of tyres, means it cruises at a lower engine speed and isn't constantly asking to be in a different gear.
Those maths wouldn't necessarily work out if the engine wasn't up to it, but here's where Jack's Qt training comes in. 'It was fantastic for me, because I learned all sorts of skills like working with aluminium, pipe bending, performance engines and brakes that you just wouldn't get anywhere else.' Not that Mark's 90 is by any means a street sleeper, but the Tdi unit has been reworked just enough to warm it up without turning it into an expensive disaster waiting to happen.
'The 200Tdi I think is more reliable than the 300,' says Jack. 'It's bomb proof, it's a safe engine. If the cam belt goes, it's just going to bend a few quid's worth of pushrods, there's no electrics to go wrong and they've proven to do hundreds of thousands of miles and just keep going.'
That didn't stop him from giving it a full rebuild, with the machining work contracted out to Paul Inch Engine Services in Plymouth. Anything that could be replaced was replaced, the fuel system was reconditioned and a new radiator went in alongside a full-width Allisport intercooler with silicon hoses. Jack tuned the fuel pump and turned up the turbo, as well as fitting a stainless steel exhaust from the manifold backwards.
The R380 behind the engine was a new one from Ashcroft, while the Disco transfer case was rebuilt using new gears, bearings and seals. Beyond this, a pair of brand new standard-spec props lead to axles from a very low mileage TD5. These too were refurbished internally and their breathers, like those for the gearbox and timing case, were extended to the top of the snorkel.
Inside the axles, the vehicle's role as an everyday truck rather than a death-or-glory off-road toy means you'll find standard hubs and halfshafts, and there's no need for any clever goings-on in the diffs. Bolted to the ends of the axles is a set of refurbished Boost alloys shod with 235/85R16 BFGoodrich All-Terrains, both of which very much back up the fact that this is a nicely groomed workhorse, not a nasty old nag.
The steering and suspension have both had loads of work, too, but again with a view to making them right, not making them hardcore. Both sets of axle links are fully polybushed, and the vehicle sits up on genuine Land Rover springs. Britpart gas shocks take care of the damping, and there's a set of dislocation cones at the back – not so much because Mark intends to push the limits of articulation, but in recognition of the damage you can do if you go there by accident and the spring doesn't seat itself properly on the way back in.
Again with the steering, rather than going for anything unnecessarily heavy-duty Jack simply renewed the track rod ends and reconditioned the PAS box. Inside, a Qt wheel and boss add a touch of attitude to a cabin which, by Tdi-era 90 standards, is not short of creature comforts.
There's a Raptor dash console, for starters, which contains a DVD player and is fed by a new wiring loom. That's the most obvious thing, at least until you hit the road, when the effects of Exmoor Trim's sound-deadening mats on the floor and seatbox become obvious. The bulkhead is soundproofed and heatproofed on both sides too, while up above there's a full-length fibreglass headlining with built-in speakers and CB. And best of all, you might say, is a fuel gauge which can actually be trusted, thanks to an uprated sender. Or is a military-spec windscreen, which is heated and can therefore rid itself of ice and condensation rather than having to be mopped non-stop by your sleeve, even better?
Mark and his passengers get to survey all this from a pair of modular seats, again from Exmoor trim, while in the back there are bench seats with retractable seatbelts. The front pair were mounted a little inboard of their normal position to provide a little more elbow room, Jack's rationale being that he wanted to 'get rid of the niggles people always bring up about Land Rovers.'
That explains the heated screen and much-improved sound and heat insulation, too. 'I just wanted to get rid of those things people complain about and make it a comfortable everyday vehicle that's going to last,' he continues. And if you ask Mark, who is a very satisfied customer indeed, that's exactly what he's done.
For Mark, the 90 is very much a hobby, a tool of the trade and a means of transport all rolled into one. He's living proof that you don't need to treat a Land Rover like you stole it in order to appreciate what having it in your life can bring you – and as its creator, much the same can be said for Jack.
That explains the smart paint finish and general all-round presentation, as well as the fact that even details like the rock sliders and NAS rear step have been galvanised. The latter is more than just a pretty adornment, too – by extending the tow ball away from the vehicle, it makes hitching up that little bit easier.
That's quite an appropriate little epigram for 90s in general, actually, and certainly for this one. The things that make them more appealing to the discerning eye are so often also what make them appeal to the discerning user. And as we all know, age is no barrier to that – a good old 'un is always a better bet than a rough one of any age.
And when it comes to good old 'uns, that's very much what Jack wants to become known for. 'I've worked on plenty of newer trucks, and some of the things you see are unbelievable. So for a similar price or even cheaper, I'd like to offer something that's all galvanised, all stainless steel fixings, so it's going to last forever. And you've got no electronics to break down – because on a lot of these new ones, if one sensor breaks down you can't even drive it home.'
Talk is cheap, but how many rebuilders of old Landies put this level of effort into making sure that this time round, not only will they last, they'll be a lot easier to work on when that time comes round again? 'Many captive fixings that tend to snap or shear were replaced with rivnuts or custom-made captive plates,' explains Jack. And these were, guess what, galvanised. It's not just a truck for the here and now, this one: it's a truck forever.
At any rate, Jack's passion for Solihull motors shows through in everything he does. 'I know how much I love my own Land Rover,' he says, 'and I work on customers' vehicles as if they were my own. If you properly service a Defender and carry out any work to a high standard with good quality parts, they can go on for years with little hassle and miles of enjoyable motoring.'
Talking of enjoyable motoring, his plans for the future include building a 90 with a TDV6 engine, and what a truck that would be. It might not fit in with the no-electronics-to-go-wrong ethos behind his belief in the 200Tdi, but it certainly does sound right for a man who honed his skills working on Wildcats at Qt. So too does the TDV8-engined 90 he mentioned to us in almost the same breath, which we've been struggling not to fantasise about ever since.
'I definitely want to expand,' says Jack. 'I'm always trying to think and look for the next thing that hasn't been done yet, or find a better way of doing it.'
The very same reasoning could be applied to Land Rover's development of the DC100, of course. But he's confident that when the all-new Defender arrives, that'll just mean more customers for him.
'I'd like to offer an alternative to the  DC100. Something that's a more practical utility vehicle. I'll provide whatever personalised service people want, to suit their pocket. It doesn't have to be done like Mark's, where every single item on it has been refurbished or replaced – it could be a similar quality of finish for a lower price. But for any 90 that's built to last forever, it's an awful lot of vehicle for your money.'
90, DEFENDER, RAPTOR DASH, GALVANISED CHASSIS, SOUTHDOWN SNORKEL, ASHCROFT R380 GEARBOX, BFGOODRICH ALL-TERRAINS, BRITPART SHOCKS, EXMOOR TRIM SEATS
Share this article