Devon On Earth
Originally Published: May 2007
Words: Alan Kidd
Pictures: Steve Taylor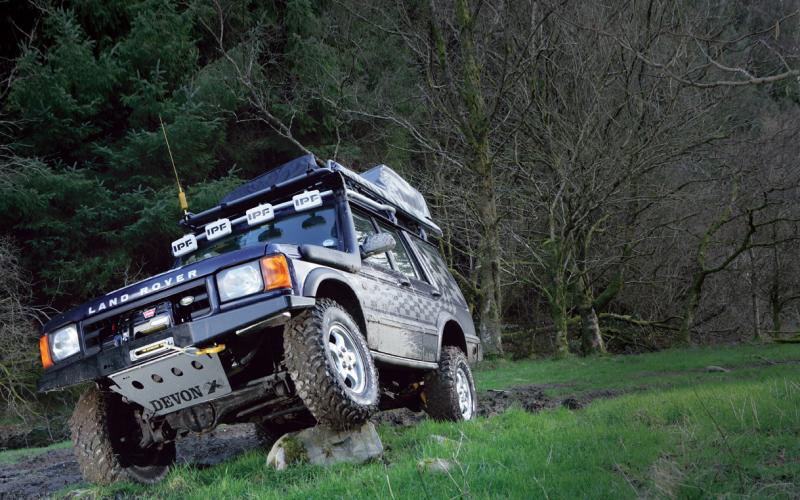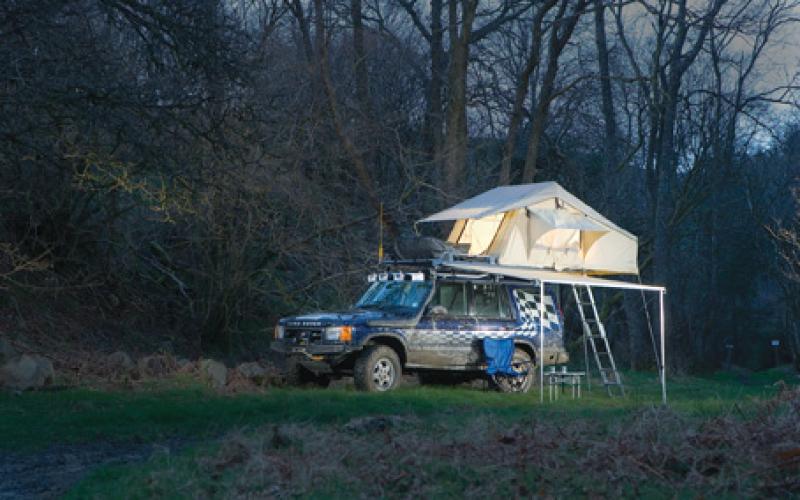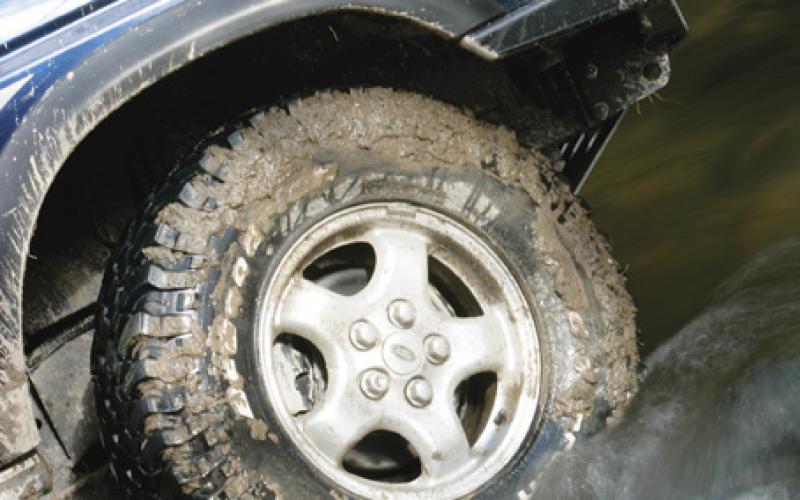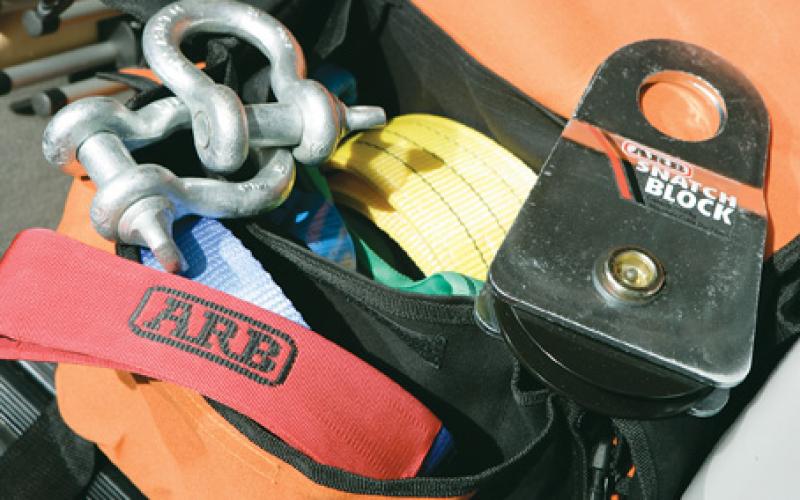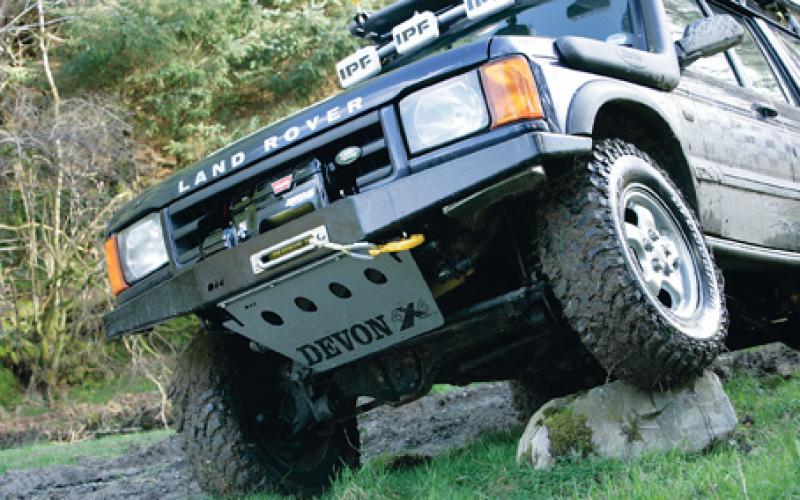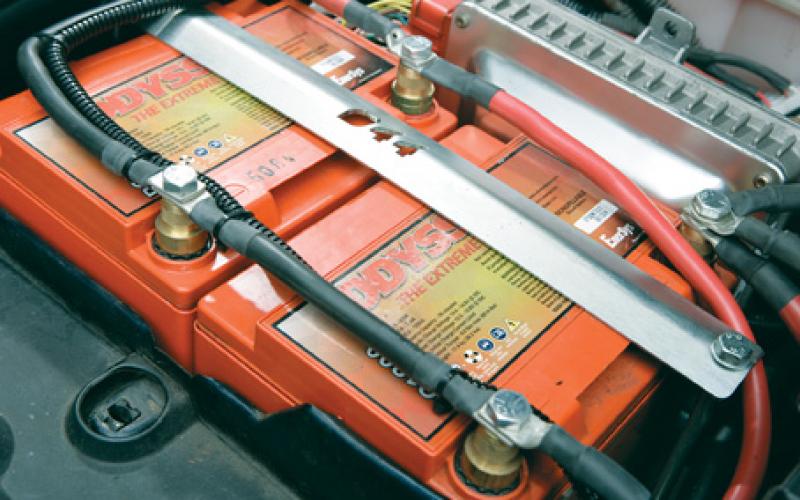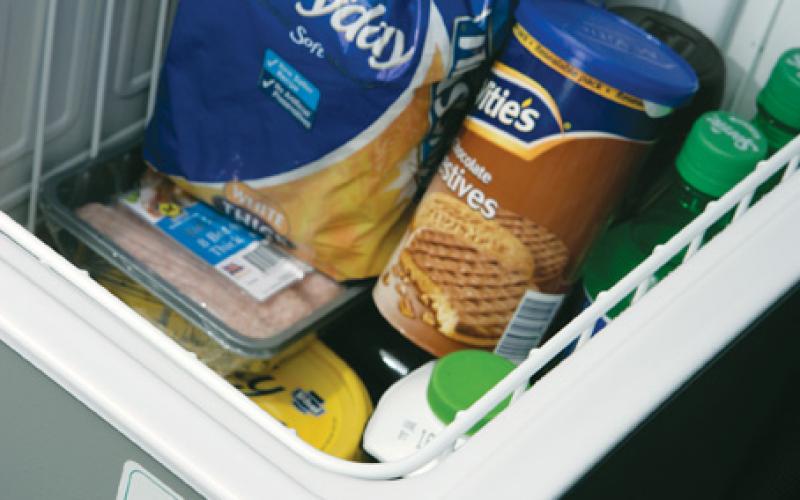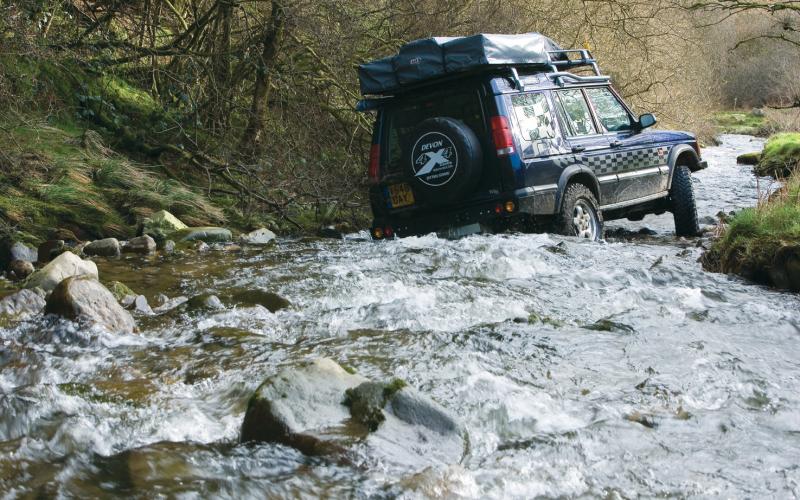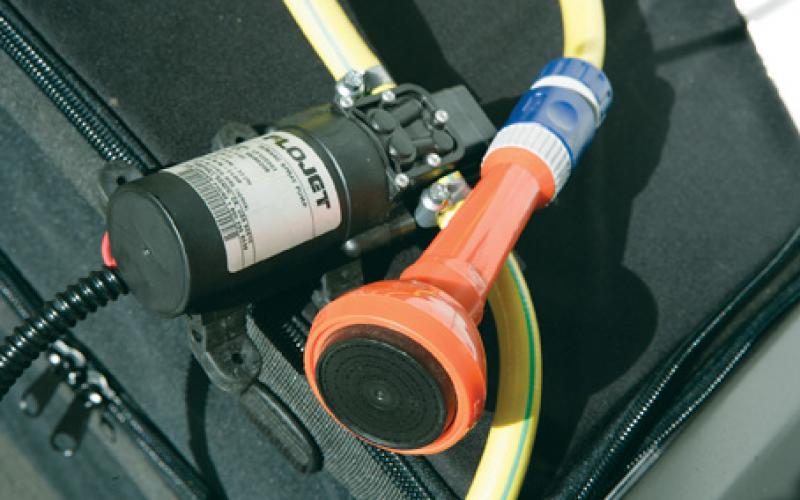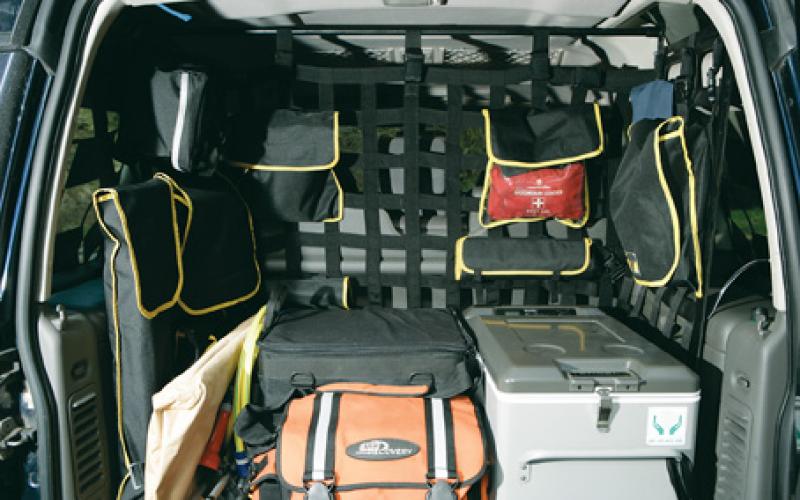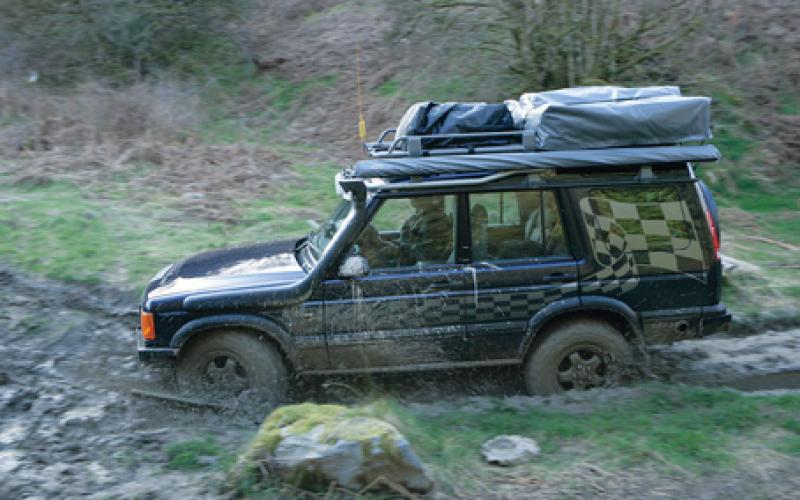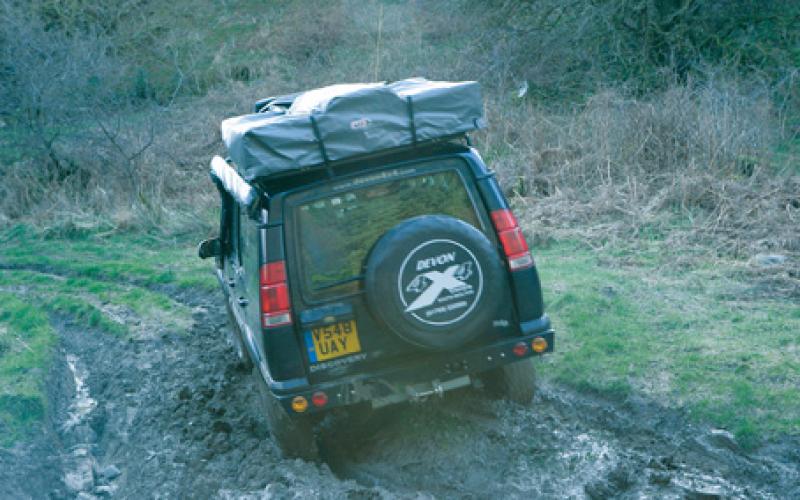 <
>
Devon 4x4 is well known for preparing extreme off-road vehicles. But the company is steadily building a presence in the overland expedition market – and as its latest demo truck shows, it's putting the experience gained in challenge competitions to ever-wider use…
If you're a keen student of modified 4x4s, you'll know that some of the most striking examples of the truck builder's art to surface anywhere in Britain over the last few years have come from the workshop of Devon 4x4. The company's proprietor Simon Buck has achieved notable success in challenge competitions, culminating in victory in the 2002 Malaysian Rainforest Challenge – commonly held to be one of the toughest international off-road events anywhere on the planet.
But the company's range of products and services extends well beyond the world of extreme off-roading, and its latest demo vehicle is designed to highlight this. A 300Tdi Discovery II, it has been extensively prepared for overland expeditions – an area in which Devon 4x4 has been steadily building a range of products and services designed to adapt to the needs of every customer it receives.
'Devon 4x4 has a reputation for building vehicles primarily for competitions,' says Retail Manager Tim Burt. 'We're known fairly well because we're out there doing it, and people see us while they're out there doing it too.
'But what we do extends quite a bit beyond that, and that's the side of it that people tend not to see quite so much. We do a lot of preparation not just for Land Rovers, we do Toyotas, we do Nissans, we do all types of stuff new and old. Expeditions is a side of the business we've done for a long time, but we've never really promoted the fact.'
As the Discovery suggests, that's about to change. Its primary purpose, according to Tim, is to showcase the range of products the company offers, both generically and for the Disco II itself. 'It's not just a vehicle with lots of stuff thrown on it,' he says. 'It has been prepped for use. It's a balance between saying "these are all the cool products we do" and "this is how we prep a vehicle" – it's got to be right and work properly when you need to depend on it.'
The project was prompted by the proportion of business being generated by overland products within Devon 4x4's mail order range. 'The level of enquiries we get has increased dramatically since we brought in some of our new product lines,' says Tim. 'It's a case really of formalising that, and letting people know the complete package of expedition prep they can get done, to the sort of high standards we build our competition trucks to.'
But there are bound to be differences between the way the company approaches competition and overland builds? Not according to Tim. 'There are fewer differences than there are specialities. There are a few things which I'd say are Devon 4x4 signatures.
'One is using quality products. It's just not worth putting cheap products on a vehicle you're going to depend on. Second is simplicity; we'll only ever put on a vehicle what we believe needs to be there. Attention to detail is the other key value; it's making sure that the job is finished properly, that cables are fixed and routed properly.
'It's very easy to get carried away and start bolting all sorts of things on, and stuffing things in places where they don't really belong. But it's never been a successful way to build a competition vehicle, and it's certainly not a successful way to build a travel vehicle. "Appropriate technology" is the best way to describe it; it's making sure you're using the right things and that they're being done properly.'
That Devon 4x4 is in the habit of doing things properly is something with which few who have seen its competition vehicles in action would disagree. And a quick glance at this Discovery is enough to show that even if it doesn't look as dramatic as some of the massively modified extreme off-roaders for which the company is famous, it's every bit as well conceived and executed. If you like your 4x4s showy, you might just be disappointed by the lack of spectacle – but if you look at a vehicle and see beauty in fitness for purpose, it's a Discovery that's little short of picture-perfect.
Accommodation
ARB side awning
2.2 x 1.4m ARB roof tent
ARB's new Touring range provides a modular system allowing the Discovery to be configured for a variety of camping situations. The side awning, for example, can be erected in less than a minute and is fully waterproof, making it ideal for short stops and basic evening shelter.
For overnight stops, the roof tent extends out to its full area of 2.2 x 1.4m and is, according to Devon 4x4, 'comfortable, warm and weatherproof.' It can also be augmented by an optional annexe room / changing room, which attaches directly to the base of the tent to provide additional living space for longer stays.
Wheels & Tyres
265/75R16 BFGoodrich Mud-Terrains
Standard Land Rover alloys
Heavy-duty D44 spare wheel carrier
ARB tyre deflator
ARB Speedy Seal tyre repair kit
The idea behind the choice of tyres is that using a common size and type reduces the danger of becoming stranded in the event of a major failure. D44's heavy-duty spare wheel carrier allows the larger tyre to be carried in the usual position on the vehicle's back door.
Suspension
+2" Old Man Emu springs
Old Man Emu extended shocks
Old Man Emu equipment is favoured for its robustness. Despite lifting the vehicle to improve approach and departure angles, the system doesn't compromise handling.
Exhaust System
The Discovery's stainless free-flow system routes the tailpipe through the side of the vehicle. Here, it's out of danger.
Recovery
Warn PowerPlant 9500lb winch
11mm Plasma rope
D44 stainless hawse fairlead
Recovery kit bag
The Warn PowerPlant is the latest thing in winches. As well as its primary job, it also doubles up as an onboard air compressor. The ARB recovery bag carried on the vehicle contains 'a few well-chosen items in a kit that will do everything.' These are a two-metre tree strop, two-metre endless strop, four bow shackles, ARB recovery strap and ARB snatch block, as well as a strong pair of gloves.
Protection
Competition-spec D44 winch bumper
D44 steering guard
Richmond Automotive tubular sills
Southdown fuel tank guard
D44 heavy-duty rear bumper
Devon 4x4's own equipment features heavily on the vehicle. As well as providing a mounting point for a winch, the front bumper closely follows the lines of the vehicle's front end and incorporates its front recovery points. It's also mated to D44's own steering guard, which in turn is triangulated to the chassis for massive strength. At the back, the Southdown fuel tank guard provides rear recovery points as well as protecting the tank. Behind it, the D44 heavy-duty bumper has a slimline design to improve departure angles and allow easier access to the back of the vehicle. It wraps around the rear quarters for added protection and features highly visible NAS-spec lighting.
Electrical
Twin Odyssey PC1200 batteries
Genesis charging system
Various auxiliary power outlets
Heavy-duty contactor
One of the two Odyssey units is used as the main service battery for the vehicle, while the other runs auxiliary items. This make of battery was chosen as it works as a starter and deep cycle unit for all applications – and because its size allows both to be fitted in the vehicle's original battery location. The Genesis system provides priority charging to maintain the batteries' condition, and allows in-cab monitoring via an LCD readout. A 'winch-assist' mode is also available, giving a power boost from both batteries when required, while the heavy-duty contactor manages the charging and accommodates high-current applications. The electrical system is intended to run all the accoutrements of overland travel, such as fridges and lighting.
Water System
Trip-Net stainless tanks
Auxiliary water bladders
Compact pumping kit
Trip-Net carbon filters
The pumping kit combines with the water storage system for showering and general use. The carbon filters, meanwhile, remove impurities and dirt from drinking water – essential in many overland environments.
Navigation
Garmin GPSMap 278c
Mapping software for UK and Europe
The Garmin sat-nav system used in the vehicle provides on-road navigation, voice guidance and off-road mapping. It's used alongside the traditional paper maps carried on any trip.
Lighting
Four ARB 800 series lights
D44 light bar
ARB Adventure lights
Wipac hand-held LED torches
The 800 Series lights fitted on the vehicle's roof provide a mixture of spot and driving pattern illumination – ideal for a mixture of on and off-road use. The D44 light bar, meanwhile, doubles up as a roofline protector for use in overgrown areas and woodland – the opposite of many such items, which instead are more likely to snag branches and actually encourage damage. The ARB Adventure lights run from the vehicle's batteries, drawing exceptionally low current for their high light output. The Wipac torches, meanwhile, can be recharged in-car when travelling.
Storage
Trip-Net system in rear
ARB roof rack
External Trip-Net garbage bag
The Trip-Net system, which provides the vehicle's main source of stowage, features lightweight nets and a series of storage pouches for carrying everyday essentials. Heavier items such as cooking gear are stored in a set of rigid cases which are strapped together for security.
The ARB roof rack is designed to carry the vehicle's tent, but also holds a Trip-Net bag for keeping items protected against showers and dust. A second external bag, which attaches to the spare wheel, is intended for carrying dirty or wet items or as a place to transport rubbish.
Wading
Safari Snorkel
Extended breather hoses
Raised air intake for compressor
♦♦♦
What In The World?
We asked Devon 4x4's Tim Burt to imagine we were potential customers wanting to do an overland expedition but without any knowledge at all of which vehicle to use. What would he recommend?
'The primary thing we always look at is the destination. If somebody's going to be using the vehicle around the UK or Europe, you've got a lot of vehicle choices because the support network is there.
'If someone's going somewhere specific, we would look fairly carefully at where they're going and which vehicles are best suited in terms of serviceability in the field and availability of spares. Sometimes it would be a Land Rover, sometimes it would be a Toyota, sometimes a Nissan. In other parts of the world it may be a Jeep. We've got no axe to grind in terms of types of vehicle; everything we do is pretty much available for all of the vehicle marques.
'We'd also look at how many people are going, and how long they're going for. That dictates how much fuel and water they've got to carry. It's really a case of trying to get to the bottom of the requirements of the trip – it's the only sensible way to do it.'
What would this Discovery be suitable for? 'It's ideal for doing Morocco trips, because the support network's good. It's great for anywhere in the UK and Ireland, Europe and Eastern Europe as well. But if somebody's doing an expedition into southern Africa or Asia, then you're more into the territory where a Toyota's better in terms of spares.' 
DISCOVERY, OLD MAN EMU SUSPENSION, BF GOODRICH MUD-TERRAINS, ODYSSEY BATTERIES, D44 WHEEL CARRIER, WARN POWER PLANT, D44 BUMPER
Share this article