Double Top - The Tow Barge
Originally Published: July 2005
Words: Tim Gibson
Pictures: Steve Taylor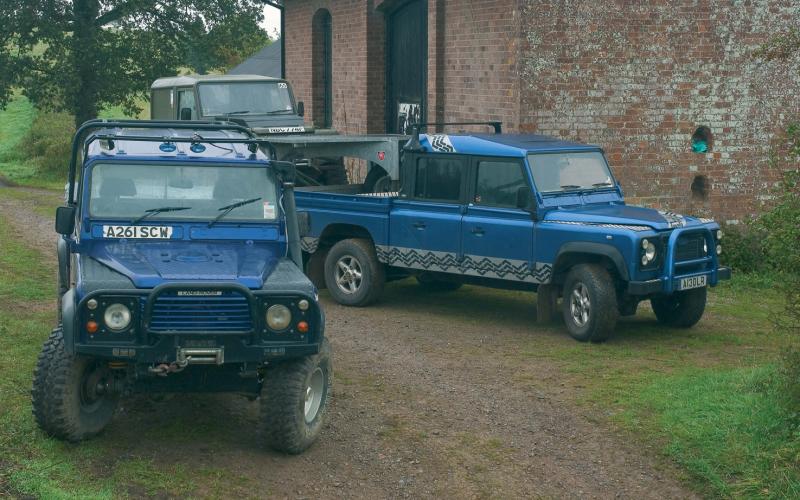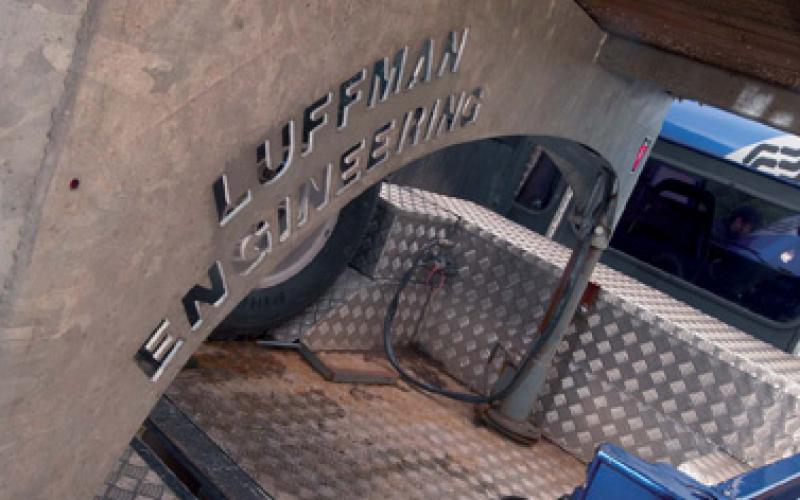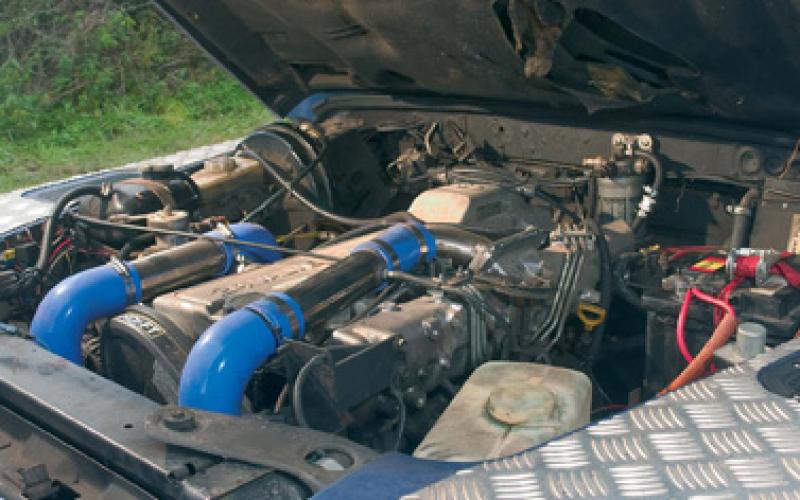 <
>
Think double cab pick-ups are a recent craze? Think again. A certain Midlands-based manufacturer has been in the crew cab game for years. And, as we discovered, there are some lovely examples out there…
Thanks in no small part to Treasury tax incentives, more and more company car drivers who need a bit of load-lugging ability along with room for the kids are buying four-door 'lifestyle' versions of old favourites like the Toyota Hi-Lux and the Mitsubishi L200.
And with Isuzu and Nissan getting in on the act as well, it seems as if a growing number of 4x4 makers are after a piece of the pick-up pie. Even Tata is reported to be launching a lifestyle version of its budget TL4 in the coming months… although it's hard to imagine anyone actually choosing to buy one as a fashion statement.
Double cabs are hardly a recent craze, though, as Land Rover fans can tell you – their favourite marque has offered such a vehicle for about the last 20 years. It began life as the Land Rover 127, and was an instant hit with electricity boards and other utility operators, not to mention the armed forces, all of whom needed to transport crews and equipment into the back of beyond.
The nomenclature changed in the 1990s to '130' but the vehicles themselves, like all Defenders, have not altered a great deal since their launch in the early 80s. They are still a frequent sight in remote places where you'll probably see them with fluorescent vests hanging out of the half-open rear doors while men in harnesses stand around them drinking tea.
Such popularity with utilities companies isn't mirrored in the off-road enthusiast community for obvious reasons. The large wheelbase and substantial overhangs are restrictive, and if a 110 lacks the agility of a 90, just think what difference a further seventeen inches will make in terms of manoeuvrability.
We did, however, manage to track down two Land Rover 130s whose owners profess absolute faith in their abilities. One of the vehicles is used for training at an off-road centre and spends its life tackling the kind of terrain that would make many 4x4s look decidedly average. The other has been fitted with a 'swan-neck' towing attachment and is used to transport, among other things, a challenge truck around the country. That means it has to offer a confident drive even with a four-tonne trailer attached to the rear.
You may not think of a 130 as an obvious 'lifestyle' vehicle – after all, it's unlikely you'll get such luxuries as air conditioning and electric windows in a truck designed with the water board in mind. But when it comes to serious mud-plugging or use as a dependable tow barge, it's one of the most capable 4x4s of its kind.
♦♦♦
When Ian Luffman bought his 130 Pick-Up from John Craddock, who converted it from a 110 Hi-Cap, it was powered by a 4.2-litre V8 Range Rover engine. Fitted with an LPG conversion for the sake of economy, this would have provided more than enough grunt for your average driver.
Ian is anything but your average driver, however. Indeed, his reason for sourcing the 130 was itself somewhat out of the ordinary. He intended to use it as the base for a towing vehicle that could be used both to promote his fabrication business – Ian Luffman Engineering – and pull his challenge-spec hybrid around the country. As such, he needed an engine with rather more low-down torque and, eager to fit a lump that combined awesome power with class-leading reliability, turned immediately to Toyota.
So it is that the Land Rover you see in the photographs has a 4.2-litre 24-valve turbo diesel engine taken from an 80-Series Land Cruiser. This is surely one of the finest diesel engines ever fitted to a 4x4 and, when combined with the other modifications he has performed on the 130, makes for a vehicle that can tow most things most places.
The standard 80-Series transmission was carried over to the Land Rover in order to provide continuity between the engine and the gearbox. The Land Cruiser's mechanical components have an unimpeachable reputation for strength and reliability and, given the huge stress on the truck when towing, it made sense to stick with the configuration which was likely to be most durable.
Greenshields carried out the surprisingly straightforward engine conversion. After re-positioning the mounting points, there was plenty of room beneath the bonnet for the new lump and, as a bonus, the gear lever even protruded through the same hole as the Land Rover unit it replaced.
In order to ally the Toyota transmission with the Land Rover's drivetrain, custom propshafts were produced by Reco Prop in London. These are strengthened, once again to take the strain of towing, and ensure a smooth delivery of power from engine to axles and, ultimately, to the wheels.
It's now seventeen months since completion of the engine transplant, and Ian has been delighted with the results. 'The car has a lot more oomph just where you need it,' he remarks. 'I think converting to diesel was a wise decision.' Another wise decision was the replacement of the standard Defender seats with some from a Discovery. Mounted further back than normal, these accommodate Ian's six-foot frame and ensure a comfortable driving position during long runs.
A TD5 dashboard has been fitted because Ian thinks it positions the switchgear more sensibly than the Tdi-era design and takes up less space in the cabin. He decided against using Genuine Land Rover parts for the switches themselves, however, because they would have cost, in his words, 'silly money'.
The base vehicle is an ex-MoD truck with a military-spec bulkhead and Salisbury axles at the front and rear. Large disc brakes operate all-round, although these have been augmented by air brakes that connect to the triple-axle trailer for added safety when towing. Bear in mind that the maximum towing capacity is about four tonnes, making the gross vehicle weight with fully loaded trailer about 7.5 tonnes, and you can understand why such measures were deemed necessary for reasons of commonsense as well as legality.
Three rear passengers can be accommodated on the bench seat which has been installed above a huge storage box. Ian keeps spare parts for his hybrid in there during events and, when the truck is used in connection with his business, it provides a home for the various strops and shackles that seem to feature in any hard-working tow truck.
Of course, the most striking feature of the 130 is its unusual towing attachment. This is a 'swan-neck' design that Ian sourced in America and imports over here through his firm because it offers greater safety and manoeuvrability than a conventional tow-hook. The trailer, which is available to customers, was specifically designed by Ian to fit the fifth-wheel towing attachment mounted in the rear loading bay.
It enables the whole set-up to be turned in a surprisingly small area, as we discovered when making him find his way out of a small farmyard. In fact, with his innovative configuration on the Land Rover, Ian made this particular challenge look embarrassingly straightforward.
Similar comments could be made about the vehicle's performance on the road. Normally you'd expect to be aware of a four-tonne load being dragged behind you, but it is certainly less of an issue from the sharp end of Ian's 130. A standard Land Rover radiator takes care of the cooling and Silverline alloy wheels, shod with Rally Scorpion tyres, provide an air of gravitas that is often lacking on a vehicle of this sort.
When we met Ian he was looking at ways to squeeze more power from the Toyota engine and had found a company on the internet that modified the fuel pump in order to increase the power output to over 200bhp. This figure will be given a further boost when he installs a Jeremy Fearn intercooler and should enhance the already impressive credentials of a modified off-roader that is certainly a bit different to your average 90 or 110.
To read about Mark Townsend's extreme 130, click here...
DEFENDER, 130, LAND CRUISER 4.2TD ENGINE CONVERSION
Share this article