Genetic Engineering
Originally Published: June 2007
Words: Alan Kidd
Pictures: Steve Taylor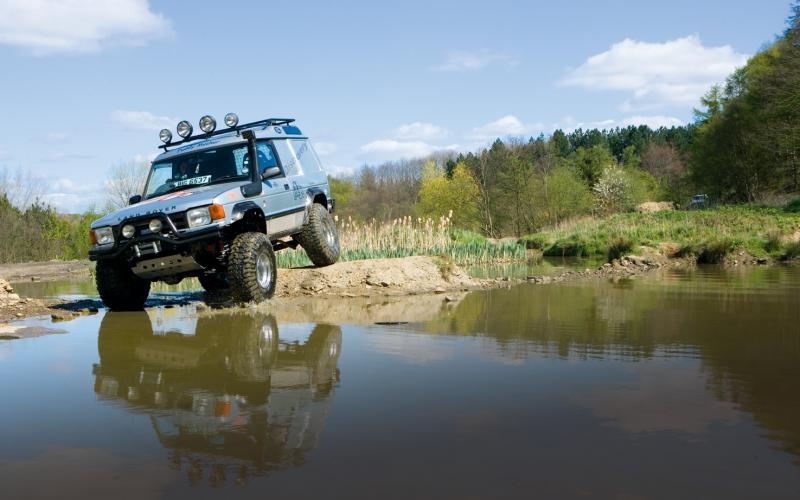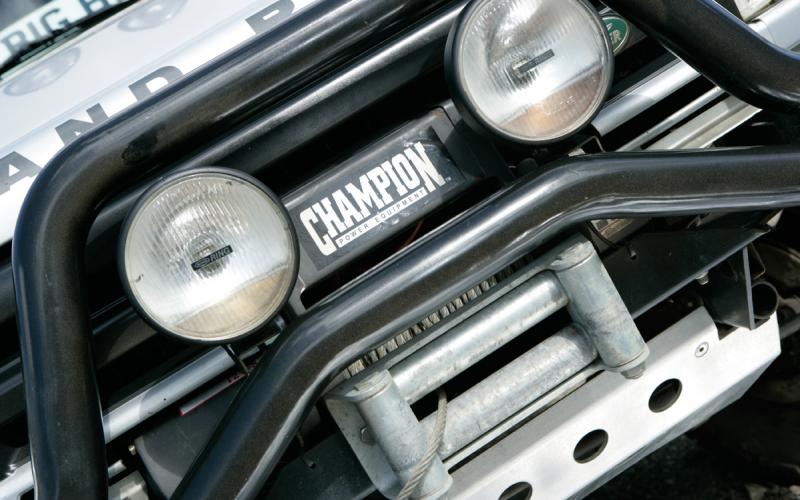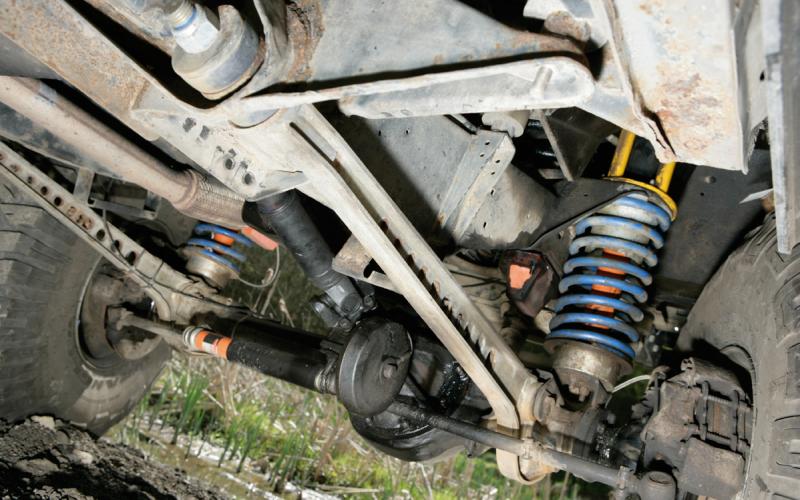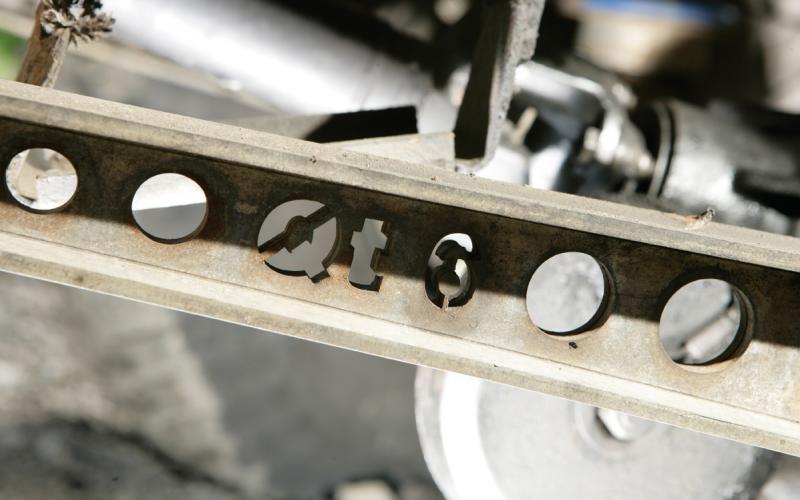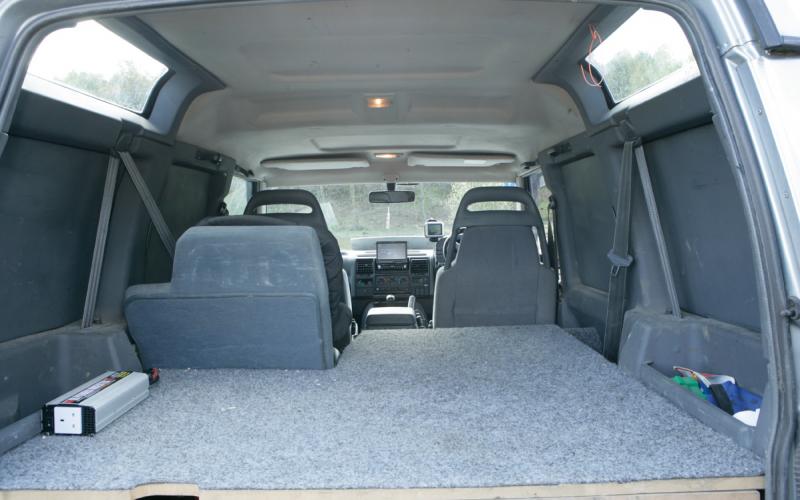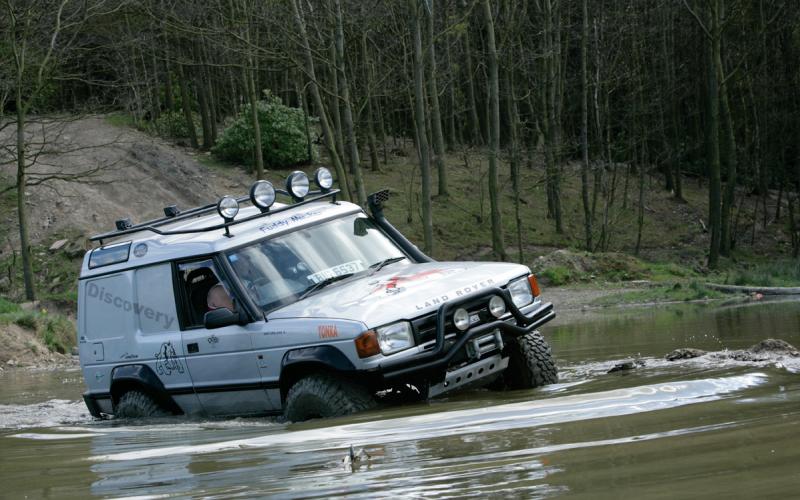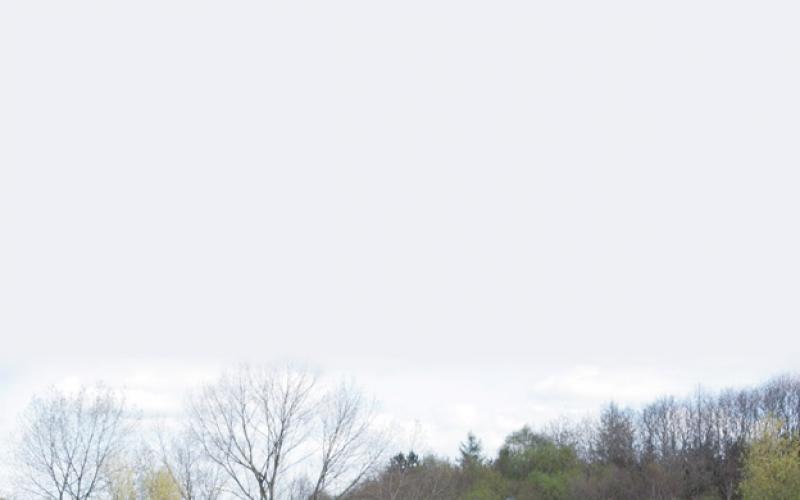 <
>
Kevin Jukes' Discovery is a classic example of an everyday workhorse that's turned into a passion. No one should be surprised at the work of engineering art he's turned it into, though – because modified Land Rovers are definitely in his genes…
It's not abnormal to get into a hobby because your dad's into it, and many lifelong off-roaders will tell you they were introduced to the game by going out to play with their old man when they were kids. Kevin Jukes is a perfect example – though in his case, it didn't happen until he was all grown up and already a father himself.
It was two or three years ago that he started taking a fancy to his dad's Land Rover. The fact that this was a Series IIA on 33-inch tyres says much about its intent, and it wasn't long before Kevin decided he was going to get one for himself.
That's one of the benefits of picking up a hobby from your dad when you're already an adult. When the bug bites, you don't need to wait ten years before you can do something about it. In Kevin's case, what he did was go out and buy a 1995 Discovery 300Tdi Commercial. This was completely standard, which suited him fine as he intended to use it first and foremost as his work vehicle (he's a self-employed builder). 'I thought I'd do the odd playday in it,' he says. 'But I did more and more to it as time went on.'
His starting point was the Disco's suspension, which he treated to a 2.5-inch lift. This made room for a set of 33-inch tyres, and already he had himself a truck to reckon with. 'But I got bored after a couple of months,' he admits. 'And then it went bigger, and I've just added and added for the last 18 months or so.'
What's he added? Well, height, mainly. The Disco now stands between five and six inches taller than standard, thanks to a combination of suspension and body mods, and those 33-inch tyres have given way to a set of 37-inch Goodyears. By anyone's standards, this is one very big Disco.
Big, and flexible, too. Kevin claims only once ever to have lifted a wheel, though as that was on top of a hill with no trees anywhere nearby to break his fall if he rolled, it was 'quite hairy.' No wonder, with the vehicle's centre of gravity hiked to the max and, as yet, no roll cage. 'It gets a bit scary on side slopes. But I've never been over…'
He has no intention of pushing it to those sort of extremes, either. 'I don't want to trash it, I've got to use it. And I like my car, I've spent a lot of time on it so I don't want to trash it.'
All the same, his ideas for the future know no bounds. 'I've been itching to put some Unimog axles on it,' he says, 'and 44-inch tyres.' Whether he'd go so far with this particular Disco, which is his first ever 4x4, is another matter, but if he were to buy another off-roader it would be the same again. 'Land Rovers are simple enough. If something goes wrong, they're pretty easy to fix, and they're easy to tinker away with. And I like the Discovery model – if I were going to change it I'd get another Discovery for my next project. It's more comfortable than a 90, and you can get more in the back as well.'
It does of course help when you used to work as a mechanic, and it's this background that has allowed Kevin to do such a thorough and well presented job on the vehicle. It also means that his future plans hold no fear: these include fitting improved seats, an adjustable panhard rod to cope with the effects of the lift, a custom rear bumper capable of taking the huge spare tyre and, yes, an internal roll cage.
The latter is a particularly sound idea for every reason imaginable, what with this being a Disco that seems to get higher and higher every time you look at it. There's also the small matter of Kevin carrying more than just his builder's tools in the back.
The Disco Commercial was of course built as a two-seater, but in a superbly put-together rear Kevin's now sports a third seat. And given that this is there to carry his daughter, it's clear that a roll cage is a very good idea.
Not just because it's only right to protect your next of kin, either. Kevin reports that his daughter loves off-roading, and that can only mean one thing… Watch this space for another decade and a half and who knows, you might be reading about the Land Rover built by another generation of the Jukes family after getting into the hobby courtesy of her dad.
Engine
Original 300Tdi diesel
Increased turbo boost pressure
Brunel Performance intercooler
Fuel pump modified for higher-volume delivery
Kenlowe electric fan
Blocked EGR valve
Safari snorkel
K&N air filter
Single-silencer side-exit exhaust
Body
Tubular front winch bumper
Twin bumper-mounted spotlights
Front grille cut to allow fitting of winch
Climair front door wind deflectors
Barley grain checker plate door bottoms
11/4" body lift
3" wide wheelarches cut to fit around tyres
Home-made roof bar
Four large front-facing roof-mounted spotlights
Two small rear-facing roof-mounted spotlights
Body-side exhaust exit
Personal registration to match 37" tyres!
Suspension
+2.5" springs
+2" spring packers
+2" DeCarbon shocks
Tubular front shock turrets
QT 6° caster-corrected lightweight radius arms
Equipe 2" drop rear shock mounts
QT cranked rear trailing arms
Rear dislocation cones
Polybushed all round
Extended Polybush bump stops
Transmission
Standard R380 gearbox
1.4:1 Land Rover 90 transfer case
4.11:1 diffs
Extreme double-cardon front prop
Wheels & Tyres
37x12.50R15 Goodyear Wranglers
15x10 chrome 8-spokes
30mm spacers
Brakes
Standard all-round discs
Extended stainless steel braided hoses
Recovery
Champion W900i winch
Twin batteries
Split-charge electrics
Steering
Standard Discovery PAS
DeCarbon steering damper
Interior
Sports steering wheel
Custom home-made steering wheel boss
Rear storage box / cabinet made to fit
240v inverter
DVD / CD radio
Kenwood speaker upgrade
Third seat in rear
Fire extinguisher
Dixie horns
Protection
Equipe rear fuel tank guard
Front steering guard
Front and rear diff guards 
DISCOVERY, DIY BODY LIFT, CHAMPION WINCH, DIY BUMPER, QT RADIUS ARMS, SAFARI SNORKEL, DECARBON SHOCKS, K&N AIR FILTER, BRUNEL PERFORMANCE INTERCOOLER, EQUIPE SHOCK MOUNTS, GOODYEAR WRANGLERS
Share this article