Hit For Six
Originally Published: October 2009
Words: Robin Turner
Pictures: Steve Taylor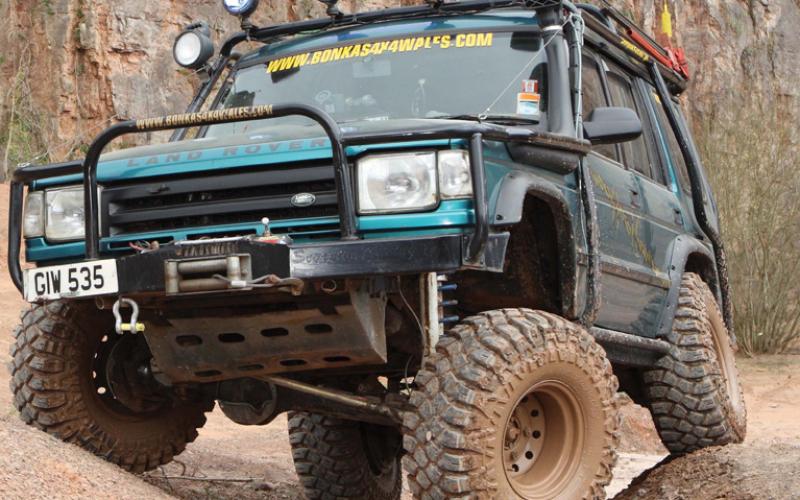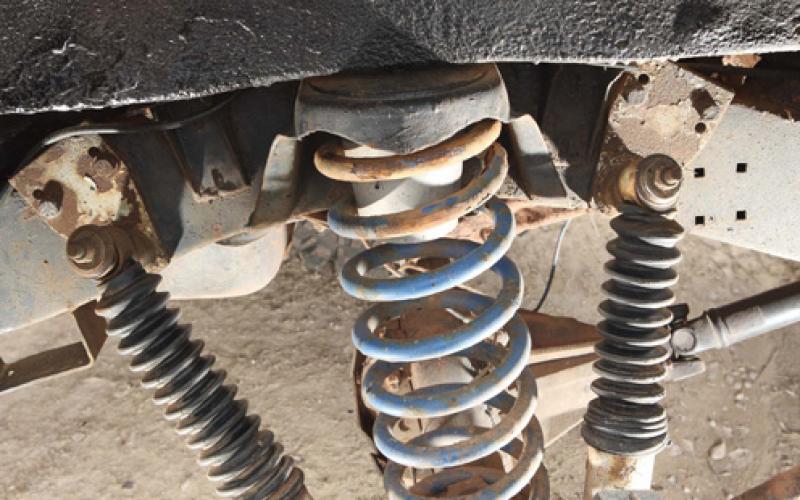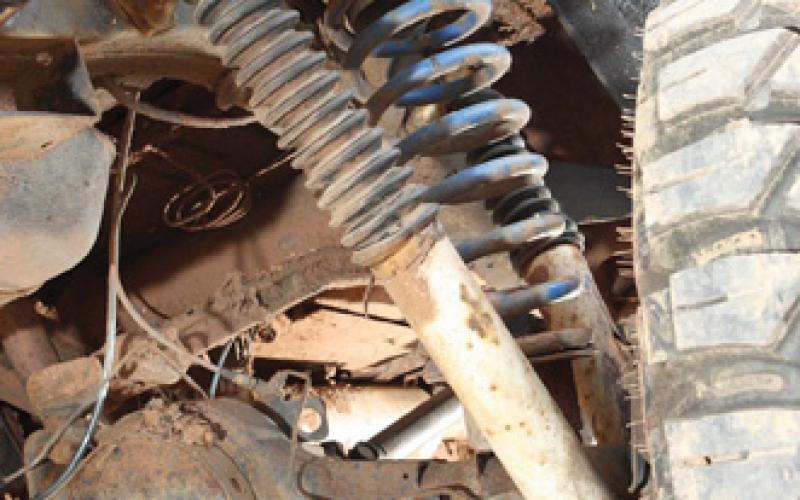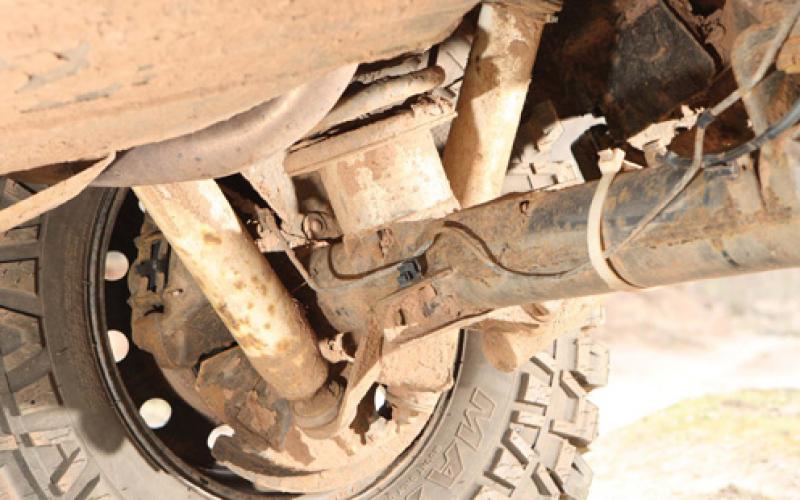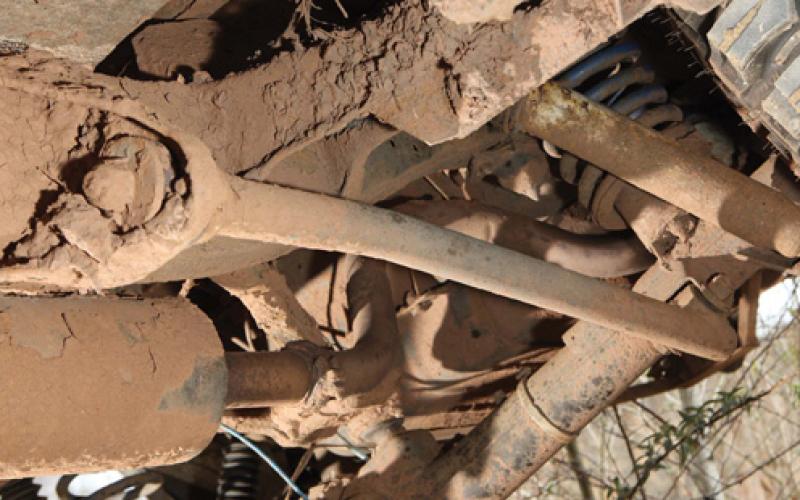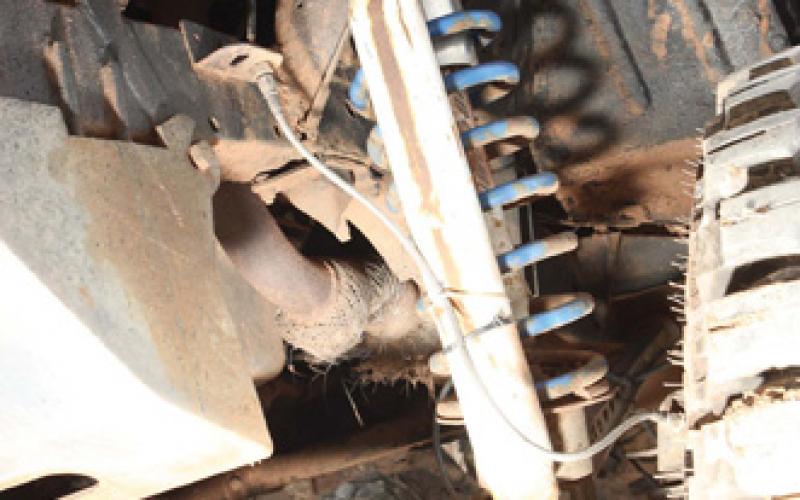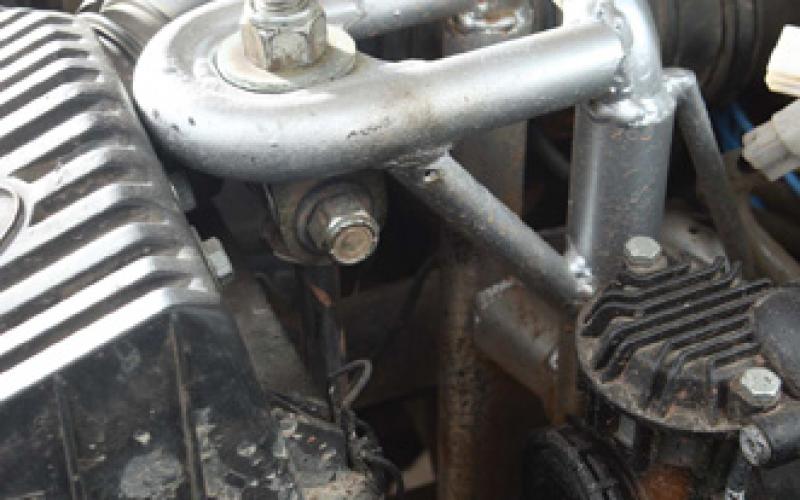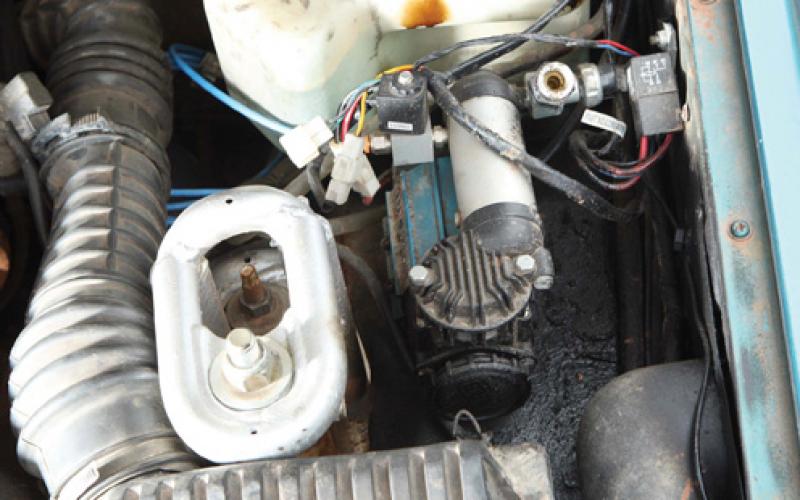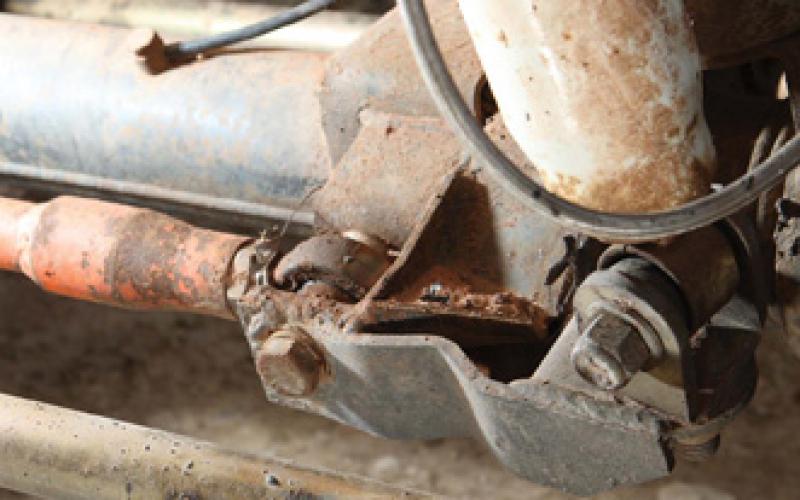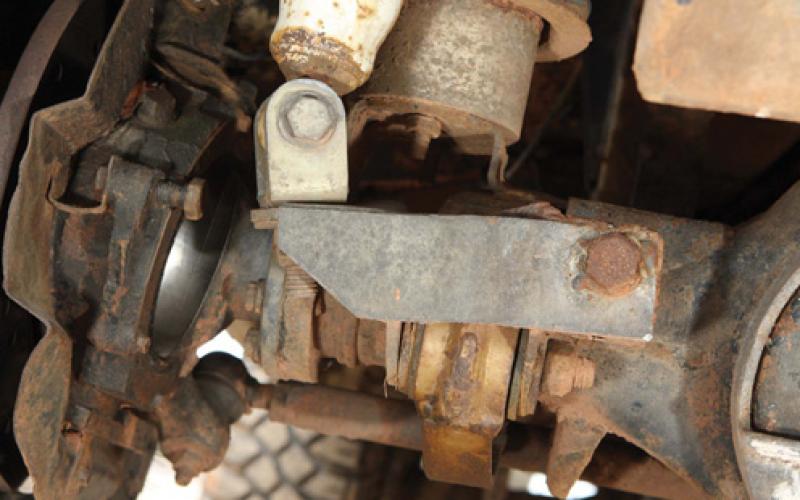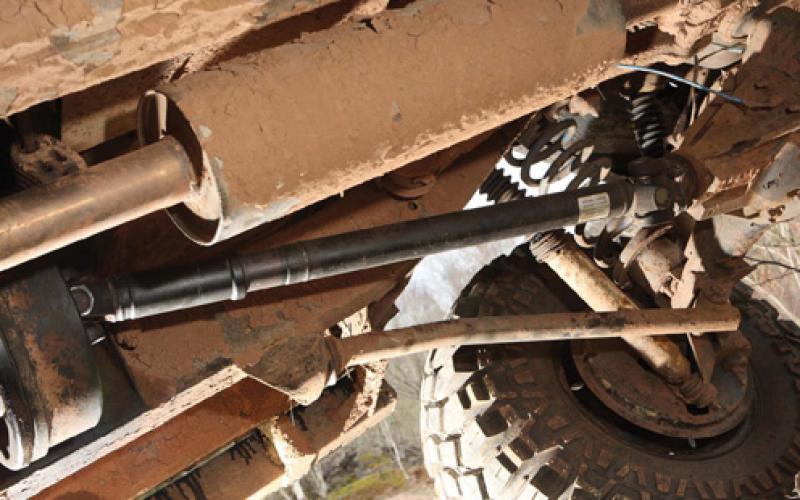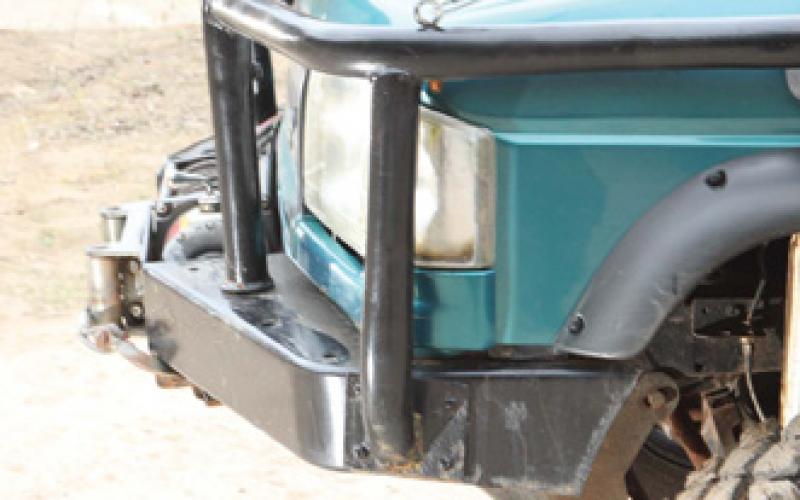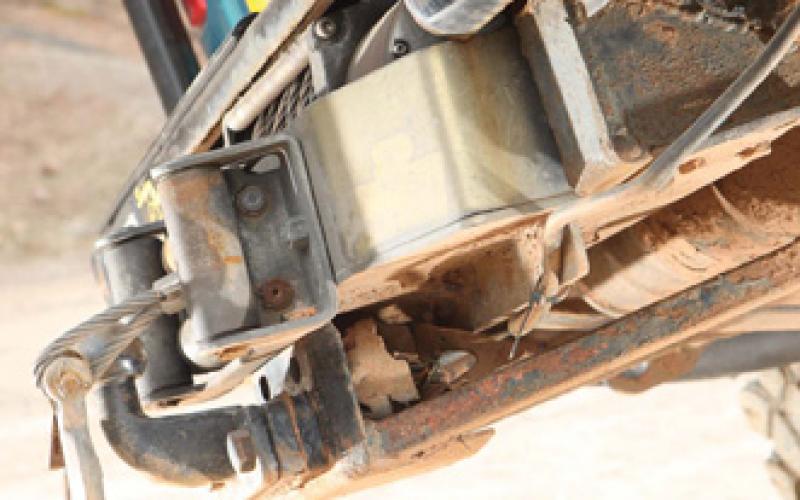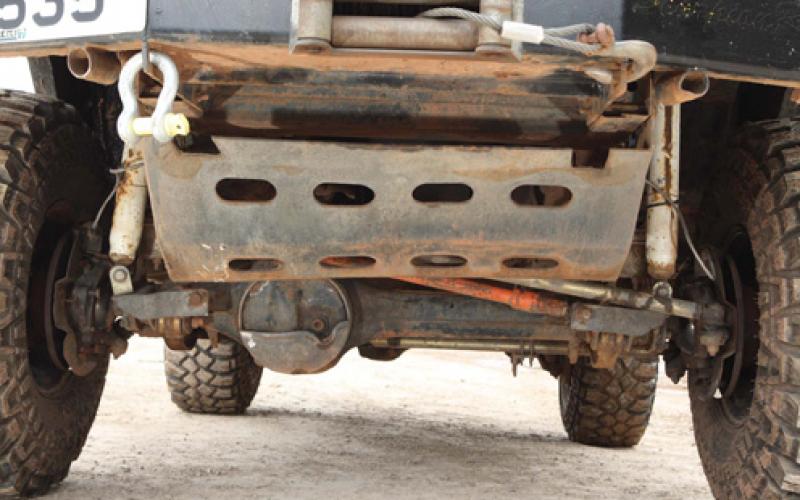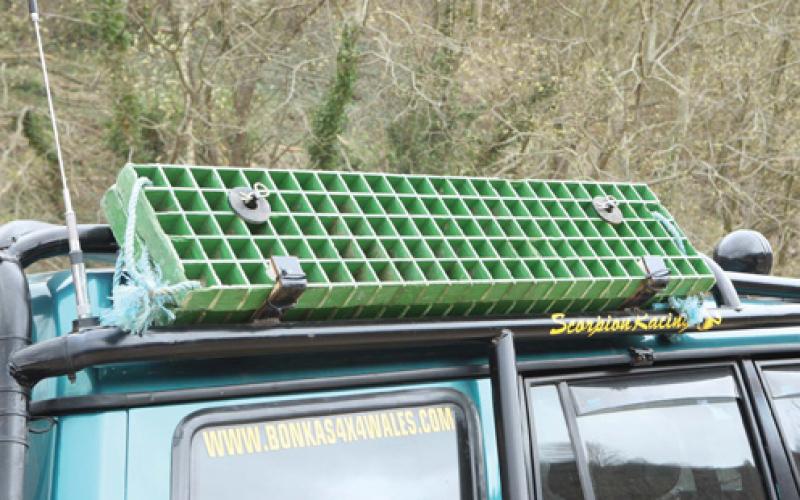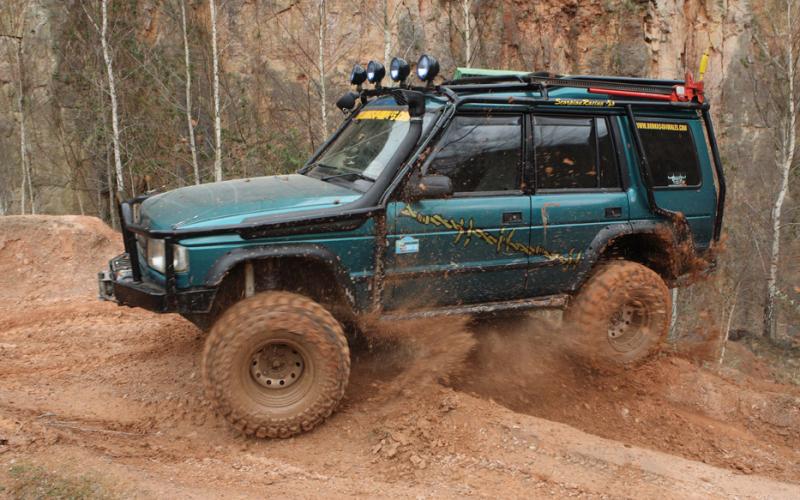 <
>
When Tony Vincent bought the Discovery he'd always wanted, it didn't take him long to start turning it into… the Discover he'd always wanted.  Cue six inches of lift – with the same again still to come.
'I ran it standard for two weeks,' says Tony Vincent. 'Then spent six years building most of it.'
A carpenter from Rhondda in South Wales, Tony bought his 1996 Discovery 300Tdi after deciding to move up in the world from his previous Land Rovers. A confirmed fan of the Solihull breed, he had previously owned a 110 and a 130, the latter a pensioned-off BT wagon, but he had always liked the Disco – and when he came across a nice, unmolested example for sale at the right price, it was always bound to be the starting point for the project of a lifetime.
After that couple of weeks running about with the vehicle looking much the same as it did when it left the factory back in '96, Tony got stuck in to turning it into the sort of truck we all dream of. He started with the sort of things which, to many people, are the long and the short of their ambitions, adding a K&N air filter, Safari Snorkel and three-inch suspension lift. But though these made a real difference to what the vehicle would do, they were just the beginning.
Given that the Discovery now sits on a set of 35x12.50R15 Maxxis Creepy Crawlers, wrapped around 10x15-inch rims, you won't be surprised to learn that the three-inch lift Tony fitted back then has long since given way to something a lot more dramatic. In fact, it now sits twice as high, with single front and twin rear Pro-Comp shocks backed up by 18-inch dislocation cones. Qt radius arms return the front wheels' castor to standard, while cranked trailing arms from the same company add further to the articulation potential at the back. Given the far greater amount of flex in the suspension, all-round Polybushes sound like a very good idea.
Given that the suspension is so much higher, something else that won't surprise you is the appearance of a five-inch extended drop on the steering. Down below, the track bar and drag link have been replaced by heavy-duty items, meaning there's no need for a massive guard – though he's got one anyway, just to be sure.
Also necessary to live with such a big suspension lift are a set of longer propshafts. Double-cardon front and 21-inch, 30-degree wide-yoke rear units run from a 1.66:1 Defender 110 transfer box, swapped in for the original unit to take advantage of its deeper low ratio, to the original axles – which now wear diff guards and, in the back, contain an ARB Air-Locker.
On the ends of the axles, 30mm Pro Spacers help those 35-inch Creepies provide stability as well as height. Just inboard of these, cross-drilled brake discs are supplied by extended 21-inch braided hoses. The handbrake, meanwhile, is standard – possibly brave on a Landy that gets regular dunkings in mud and water, but not something Tony has found a need to address.
Motive power goes to the wheels from a 300Tdi which remains largely unmodified. As well as that K&N Pro filter, there's a set of silicone turbo hoses from Samco and a stainless steel performance exhaust from Cardiff outfit Z-Ex, whose three-inch bore certainly won't do any harm to the engine's running efficiency, but Tony has stopped short of actually pushing it to unlock the potential the Tdi certainly contains.
Ancillaries, too, are largely unchanged, though the standard alternator has been binned in place of a gutsier unit chosen to provide juice for front and rear 11,000lb T-Max winches. These sit on a pair of heavy-duty bumpers, which are mounted to a completely standard chassis – as are the rock sliders which help keep the doors intact.
Both these areas, along with the chassis, also provide mounting points for the Discovery's cage, a full six-point unit made from two-inch tube. This is backed up by internal sections, meaning the structure adds a high degree of safety as well as protecting the bodywork from the regular manglings that would otherwise be inevitable.
Talking of manglings, even with six more inches of suspension those big tyres would play havoc with the Disco's wheelarches were Tony not to have given them a liberal dose of attention with the tin snips, tidying them up with flexible trims afterwards. That's just the start, though, because he's planning to add a six-inch body lift in the near future. Needless to say, he's now wishing he'd done this before building the roll cage…
Further future plans include a second ARB for the front axle, which Tony also intends to relocate using a three-link system. The fuel tank will be moved when the body takes a hike, too; in the meantime, he's treated it, along with the axles, gearbox and crankcase cover, to extended breathers.
The same level of protection isn't afforded to the vehicle's electrics, for the simple reason that they've never shown any great need for it. The only mod here, if you can call it that, is an Optima deep-cycle battery, added to provide plenty of power for those winches. Both of these run steel cable through traditional roller fairleads, illustrating perhaps that this is a vehicle built for playdays and laning rather than challenge competition. All the same, using identical winches front and rear is always a good idea if you like the reassurance that comes with always knowing that you have a set of spares to keep you going.
Also drawing a bit more juice from the uprated battery and alternator is a set of Angel Eye projectors mounted on the roll cage, which along with 100W main beam headlamps means Tony is unlikely to get away with blaming the darkness if he gets stuck off-roading at night. He needn't take any risks with his tyre pressures, either, thanks to an onboard Viair compressor and 2.5-gallon tank.
Further kit inside what is a nicely fitted-out vehicle includes uprated seats, three-point harnesses and plenty of additional stowage space for the recovery kit it's every off-roader's job to carry. There's a fridge, too, which pretty much guarantees Tony, and his cold beer supply, an invite to every camping-weekend barbecue his mates in Bonkas4x4Wales ever have.
Up front, meanwhile, it immediately becomes clear that here's a man who likes his in-car electronics. The Yaesu FT-857D, which squeezes HF, VHF and UHF capability into one small package, is something of a legend among radio hams; this is coupled with the same company's quad-band VX-7R handset, whose shockproof and waterproof qualities make it ideal for a vehicle that regularly sees lots of mud and water. There's a mere CB in the vehicle, too; the whole rig runs a High Sierra HS-1800 Pro antenna, famed for its indestructibility, and a twelve-foot tank whip, so the chances of Tony failing to hear or be heard clear as a bell should be slim to say the least.
As if that little lot's not enough, the Disco is also fitted with a reversing camera, DVD player, TV receiver, DAB digital radio and Road Angel Plus speed trap warning system. Oh, and a Tom Tom GPS. Who needs a Toughbook mounted on your dash when you're already showing enough sexy hardware to co-ordinate a small war, anyway? Tony's Disco is a classic case of a good, honest 4x4 that's been developed not to win any competitions for innovation, nor to sock it to the world's best in the sort of events which always end up being won by, guess what, the world's best, but to do a job off-road and to provide the maximum possible amount of fun for every pound spent. It's a car and a toy alike – and when Tony's at it in the workshop, where he's often been aided by local garage Body Fix, it's a passion.
There's no small amount of time, money or effort that's gone into getting this vehicle to where it is today. But if you're a believer in the kind of real-world 4x4 projects that bring serious off-roading within the grasp of the common man, it's a perfect example of how much you can achieve.
DISCOVERY, PRO-COMP SHOCKS, QT TRAILING ARMS, ARB AIR-LOCKERS, QT RADIUS ARMS, DIY ROLL CAGE, T-MAX WINCH, MAXXIS CREEPY CRAWLERS
Share this article